On Saturday night, my wife and I took our kids to the Hollywood Bowl to see Walt Disney Animation Studios: The Concert. RELATED: 15 Things to Know About Going to the Hollywood Bowl


We met up with our friend and travel expert Gabe Saglie and his family and we had an incredible time. Broadway stars performed songs from some of the most popular Disney movies like Aladdin, The Little Mermaid, Encanto, Frozen and so many others.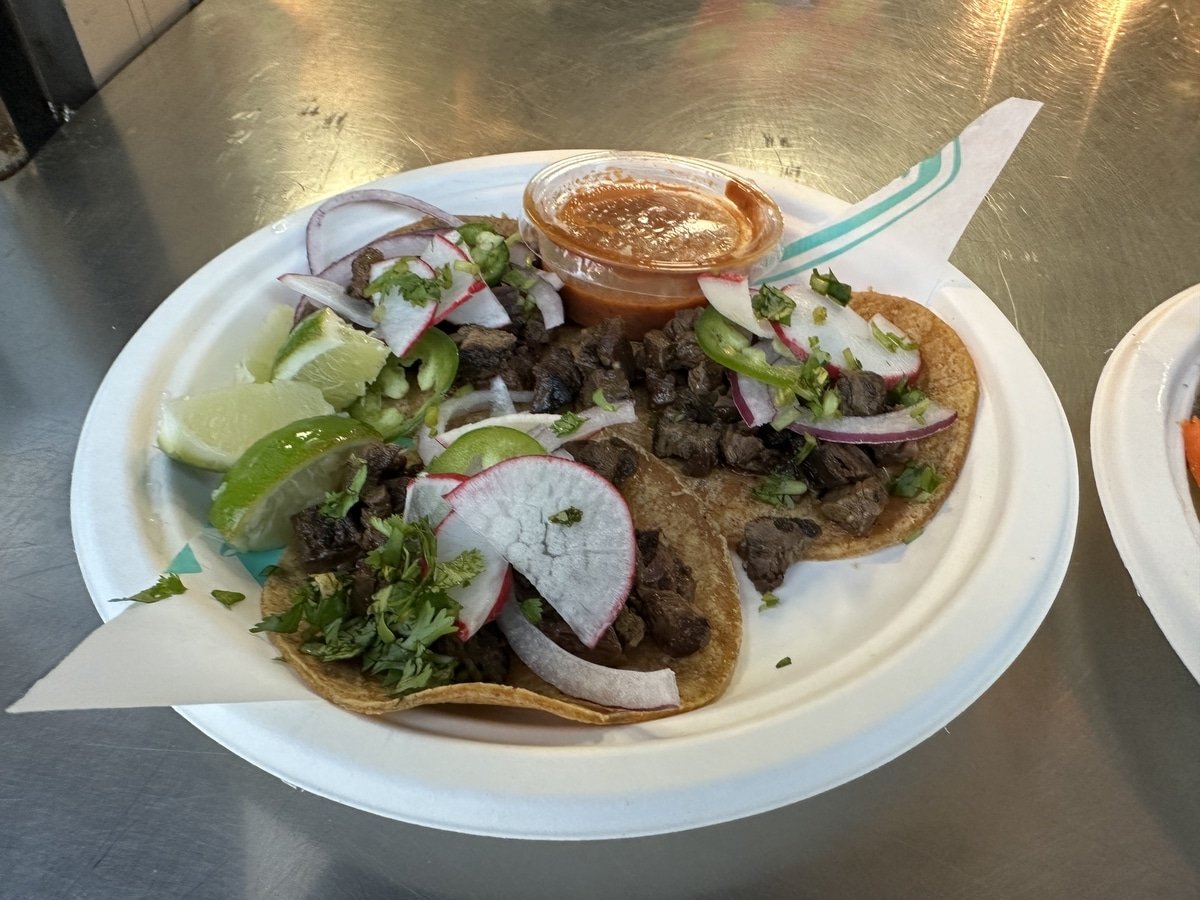 My tips for going to the Hollywood Bowl include ordering food using the QR codes as you can bypass long lines. Or packing a picnic if the concert allows; not all do.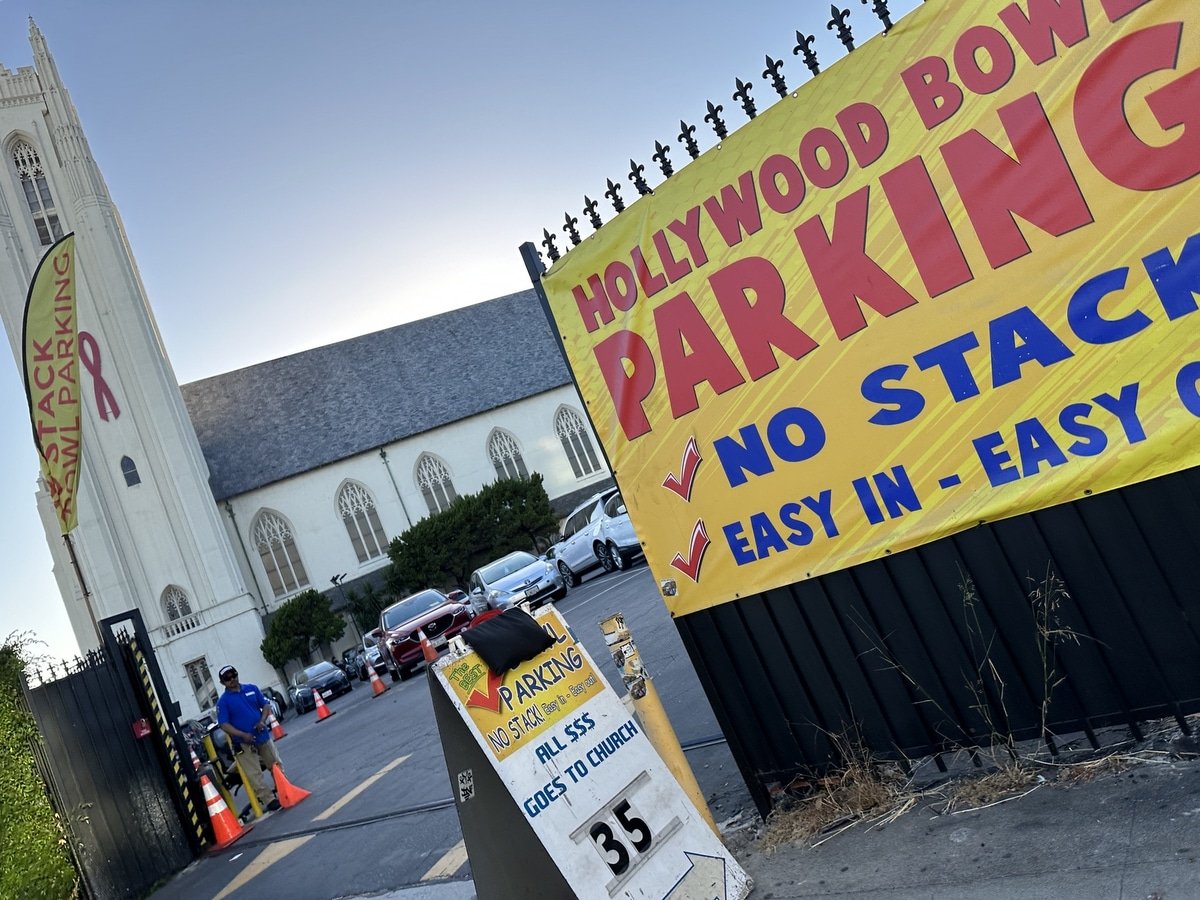 One thing I don't like about the Hollywood Bowl is the parking. They have stacked parking, which means you can't leave whenever you want; you have to wait until all the cars in front of you have left before you can go. And it's still a pretty long walk to the venue. So Gabe suggested we park where they always do, at the Methodist Church down the street near the Hollywood Blvd. It's about a 10-15 minute walk. We did end up parking there and it was great since they don't stack. BTW: They charge $35, cash or Zelle.


The concert was great but the night really turned into an event when we were walking to our car and my wife tripped on the uneven sidewalk while carrying our three-year-old. I was carrying her big brother. She ended up spraining her ankle scraping up her other leg pretty bad.  


Some really kind bystanders helped; the woman got a police officer who couldn't have been nicer. He asked if Natalie wanted an ambulance but she didn't. So they helped her to the corner of Odin Street, where there was a chair for her to sit.
The police officer told me to walk back to my car since it was still a long walk into the parking lot, which was being blocked off by other traffic cops as it was reserved for shuttle buses. He explained the situation to one of the police officers who was manning the corner and she told me to put my hazards on so I could make a left turn.


Well, as you probably guessed, when I tried to make a left turn in the heavy traffic, the two uniformed traffic directors (I don't think they were cops) told me no. I wouldn't take no for an answer as I needed to get back to my wife and kids and they were leading me in a direction that would take me on a 30-minute detour.
I got into a verbal altercation with them after they still refused. I quickly explained what had happened and showed them the photo I snapped above. They were being extremely uncooperative. So I kept beeping my horn until I got the other officer's attention, who came over and told them it was okay for me to make that left turn. She was 100 yards away and buses were in between. I finally got her to wave me on and when I showed up, I asked my wife if she'd heard all the honking? She said, "Yes, it sounded like some madman." I said, "Well, it was me."
One thing I learned from this experience is to make sure all the police know what's going on. I should have asked the police officer to alert the traffic cops before I made my way to my car. I also feel bad for the choice words we had for each other.

Fortunately, Natalie didn't break anything and just has a bad sprain. She's on crutches and we're waiting to find out from the radiologist if she tore any ligaments.
KEEP READING:
–10 Best Budget-Friendly Vacation Destinations For 2023
–10 Best Budget-Friendly Destinations in the United States For 2023
–8 Affordable Beach Vacations to Take in 2023
–Free Things to Do in 10 Canadian Cities If You're Traveling on a Budget in 2023
–The 10 Most Instagrammable Tourist Attractions in California
Want more travel news, tips and deals? Sign up to Johnny Jet's free newsletter and check out these popular posts: The Travel Gadget Flight Attendants Never Leave Home Without and 12 Ways to Save Money on Baggage Fees. Follow Johnny Jet on MSN, Facebook, Instagram, Pinterest, and YouTube for all of my travel posts.