Getting your passport in the mail is exciting. Whether you've applied for the first time, renewed for the umpteenth time or had to get a lost, stolen or damaged passport replaced, getting your brand-new passport means travel is on the horizon. RELATED: My Passport is Damaged: What Should I Do?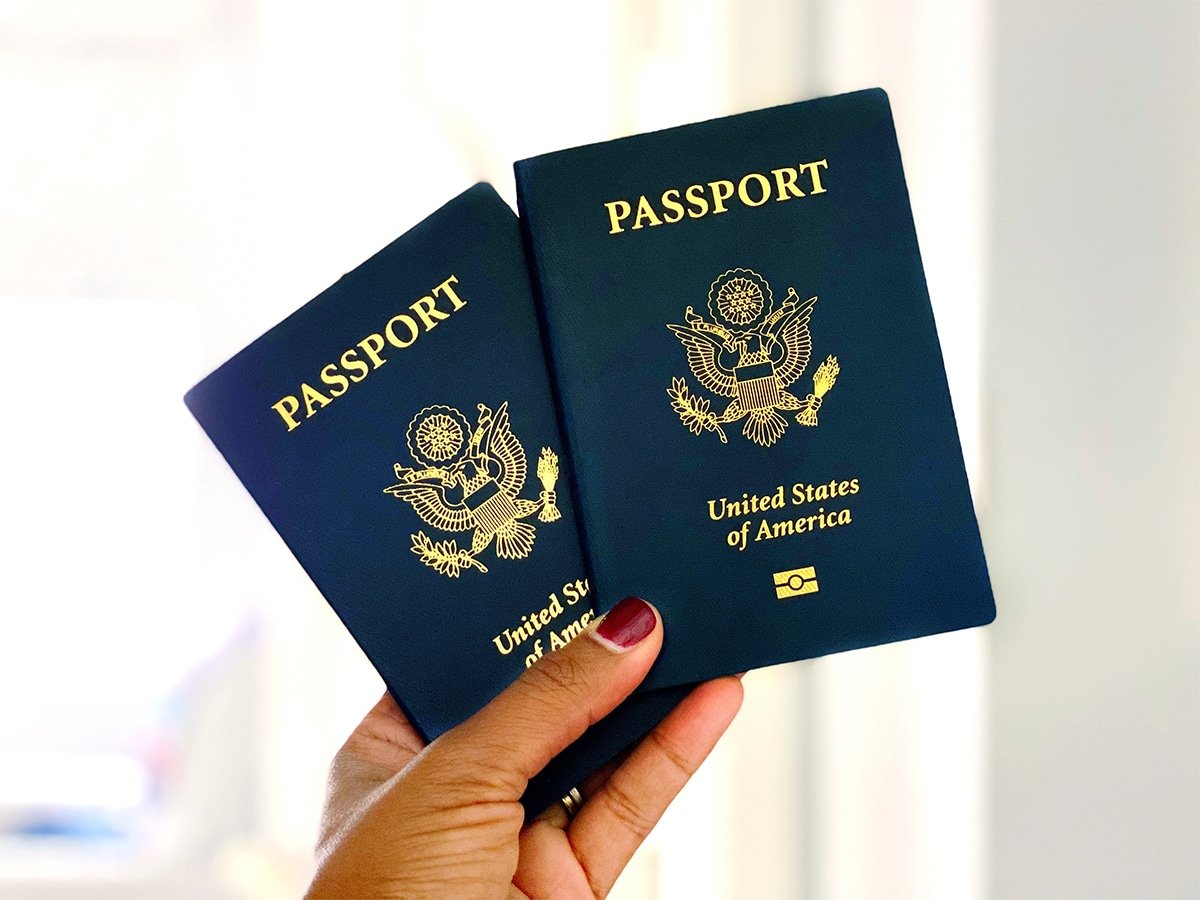 But what do you do with your passport as soon as you get it? Tuck it away somewhere safe until you need it? Smart. But before you do that, you should really read the fine print inside, found on pages five, six and seven.
I know … no one reads the fine print but after reading it myself, you might want to do the same. There's lots of helpful information in there and tips for travelers that you may find useful both before you leave home and while you're out of the country.
So, if you haven't read the fine print inside your passport before, no need to go and dig yours out. Here's what it says:
IMPORTANT INFORMATION REGARDING YOUR PASSPORT
THIS PASSPORT IS NOT VALID UNLESS SIGNED BY THE BEARER IN THE AREA DESIGNATED ON PAGE THREE.
IT IS UNLAWFUL for any person other than the original, lawful recipient to use this passport. Use of this passport in contravention of passport regulations or of the conditions or restrictions set out in the passport, or for travel to countries where a U.S passport is not valid is a felony (Title 18, U.S. Code, Section 1544). For further information, contact the nearest U.S, embassy or consulate, or the Department of State, Office of Passport Policy and Legal Advisory Services, at the telephone number listed at www.travel.state.gov.
U.S. GOVERNMENT PROPERTY This passport is the property of the United States (Title 22, Code of Federal Regulations, Section 51.9). It must be surrendered upon demand made by an authorized representative of the United States Government.
LOSS OR THEFT The loss, theft, or destruction of a passport should be reported immediately to local police authorities and to Passport Services, CLASP Unit, Washington, D.C. 20522-1705, or, if overseas, to the nearest US embassy or consulate. Your passport is a valuable citizenship and identification document. It should be carefully safeguarded.
ALTERATION OR MUTILATION OF PASSPORT This passport must not be altered or mutilated in any way. Alteration could make the passport invalid, and if willful, may subject you to prosecution (Title 18, U.S. Code, Section 1543). Only authorized officials of the United States or of foreign countries may place stamps or make notations or additions in this passport. You may amend or update personal information for your own convenience on the adjoining PERSONAL DATA AND EMERGENCY CONTACT page.
IMPORTANT INFORMATION
1. TRAVEL INFORMATION Consult our Consular Information Sheets, Travel Warnings, and Public Announcements at http://travel.state.gov
2. HEALTH AND VACCINATIONS Contact the Centers for Disease Control and Prevention (CDC) via the International Travelers Info Line, at 1-877-347-8747, or http://www.cdc.gov
3. HEALTH INSURANCE Medicare/Medicaid does not cover healthcare costs outside the U.S. Does your insurance apply overseas, including medical evacuation, payment to a hospital or doctor overseas, or reimbursement to you later? See our brochure "Medical Information For Americans Traveling Abroad," or consult http://travel.state.gov

4. YOUR PASSPORT Make sure you have a signed, valid passport, and foreign entry visas, if required. Make two photocopies of your passport data page. Carry one copy with you in a separate place from your passport. Leave one at home with family/friends, along with a copy of your proposed travel itinerary.
5. EMERGENCY CONTACT Use a pencil to fill in the PERSONAL DATA AND EMERGENCY CONTACT information requested on page 4 of this passport.
6. AVOID VIOLATING FOREIGN LAWS Remember, while in a foreign country, you are subject to its laws. Penalties for violating local laws, even unknowingly, can be more severe than in the U.S. for similar offenses. Deal only with authorized agents when exchanging money, or purchasing souvenirs. If in trouble, contact the nearest U.S. embassy or consulate. If you are arrested, demand to see the U.S. Consul.

7. ILLEGAL DRUGS Do not carry packages abroad or to the U.S. at the request of or as a favor to a stranger. Penalties for possession or trafficking in illegal drugs, even unknowingly, are strict and convicted offenders can expect prison sentences and heavy fines.
8. SAFETY Avoid becoming a target. Do not wear conspicuous clothing or expensive jewelry, and do not carry excessive amounts of money or unnecessary credit cards. Consular Information Sheets include a security and crime section that discusses conditions in specific countries. Consult "A Safe Trip Abroad" at http://travel.state.gov
9. BE MINDFUL OF SECURITY THREATS Do not leave luggage unattended in public areas, nor accept packages from strangers.
10. DISASTERS AND CATASTROPHIC EVENTS If a catastrophic event occurs, call home to let family and friends know you are okay. If you require assistance, contact the nearest U.S. embassy or consulate.
11. REGISTER WITH U.S. EMBASSY When visiting a foreign country for a prolonged stay, traveling to remote or volatile areas, or residing overseas, register with the U.S. embassy or consulate by telephone, fax, or in person or register online through the Department's Registration Home Page at https://travelregistration.state.gov/ibrs/
12. PARENTAL CHILD ABDUCTION For information on prevention of international child abduction, or help if your child has been taken, contact the Department of State's Office of Children's Issues at 1-202-736-7000, or consult our home page at http://travel.state.gov
13. LOSS OF U.S. CITIZENSHIP Under certain circumstances, you may lose your U.S. citizenship by performing, voluntarily and with the intention to relinquish U.S. citizenship, any of the following acts: (1) being naturalized in a foreign state (2) taking an oath or making a declaration to a foreign state; (3) serving in the armed forces of a foreign state (4) accepting employment with a foreign government, or (5) formally renouncing US citizenship before a U.S. consular officer overseas. Consult the nearest U.S. embassy or consulate, or contact the Office of American Citizens Services and Crisis Management, Department of State, SA-29, 4th floor, 2201 C Street NW. Washington DC 20520, or call 1-202-647-5225. Toll free hot-line 1-888- 407-4747, or if calling from outside the U.S., 1-317-472-2338.
14. DUAL CITIZENS A person who has the citizenship of more than one country at the same time is considered a dual citizen. A dual citizen may be subject to the laws of the other country that considers that person its citizen while in that country's jurisdiction, including conscription for military service. Dual nationality may hamper efforts to provide U.S. consular protection to dual citizens in the foreign country of their other nationality. Dual citizens who encounter problems abroad should contact the nearest U.S. embassy or consulate.
A lot of these tips are common sense but a reminder never hurts. And it's good to know that there are website addresses and phone numbers you might need in a hurry listed right there in your passport.
KEEP READING:–
12 Passport Tips That Will Save You Time, Money and Headaches
–The Most Important Thing I Do When I Travel Internationally Is …
–Rick Steves Got Pickpocketed in Paris: Here's What He Wants You to Know
–The Most Important Thing For Travelers to Do According to a Safety Expert
–What You Need To Know About Renewing or Getting an Emergency Passport in the U.S.
Want more travel news, tips and deals? Sign up to Johnny Jet's free newsletter and check out these popular posts: The Travel Gadget Flight Attendants Never Leave Home Without and 12 Ways to Save Money on Baggage Fees. Follow Johnny Jet on MSN, Facebook, Instagram, Pinterest, and YouTube for all of my travel posts.