Nestled at the base of the Golden Gate Bridge, Cavallo Point, a sister property of the world-famous Post Ranch Inn, is a luxury hotel in Sausalito, California and one of my absolute favorite places on earth. RELATED: California Road Trip: Los Angeles to San Francisco and Must-Visit Stops Along the Way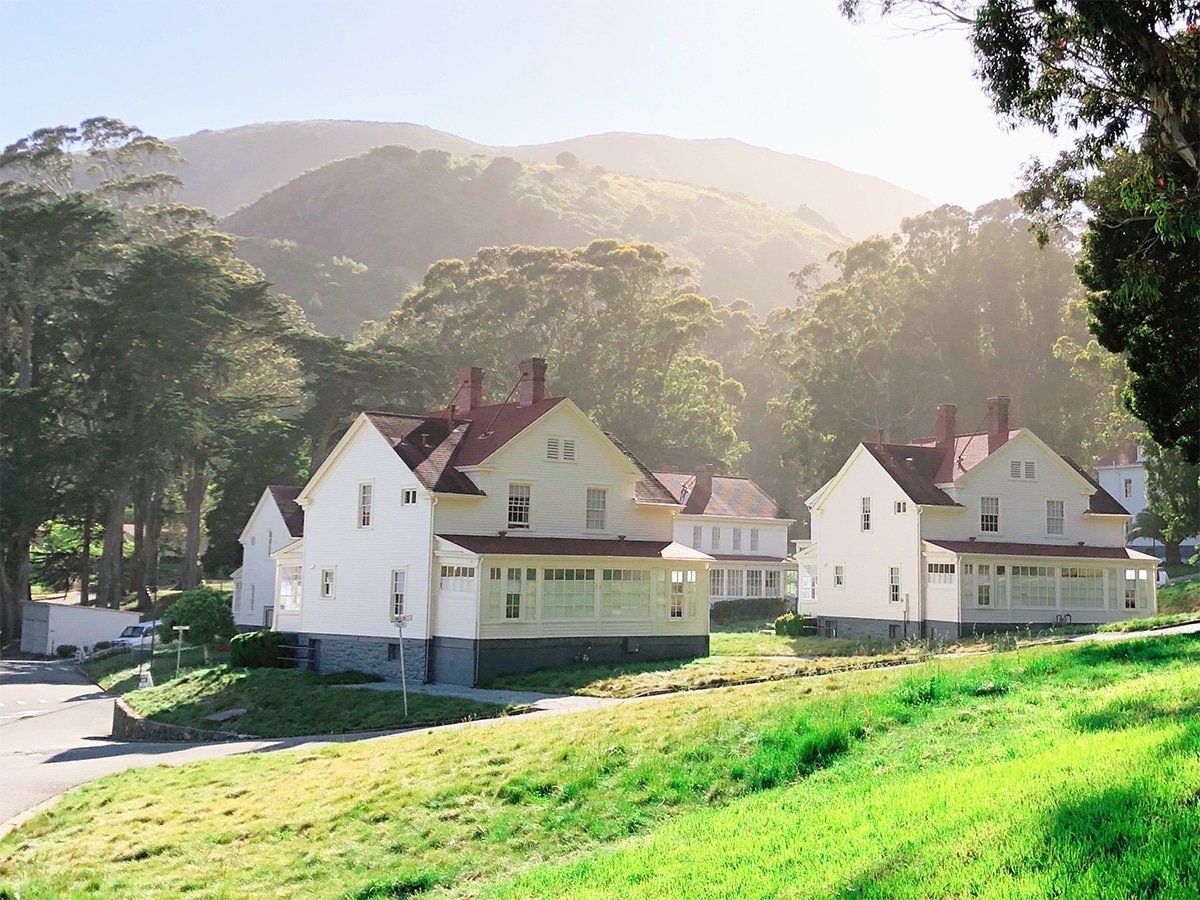 My family and I just returned from a peaceful stay there last month. But the first time I visited Cavallo Point was in November 2008. My husband and I had just returned to North America from a trip around the world that took us from Belgium to India to China and finally, San Francisco. We'd had a narrow escape in India; we'd been scheduled to check into the Taj Mumbai just 36 hours after the terror attacks that claimed more than 150 lives. Needless to say, we didn't end up going to the Taj Mumbai, but our trip suddenly took a sad and frightening turn and I was eager to return home. When we landed in San Francisco, we headed straight from the airport to Cavallo Point and while San Francisco wasn't exactly home, Cavallo Point provided that home-away-from-home feeling that I needed. My husband and I have visited many times over the years any my feelings haven't changed; 15 years on, I am as in love with it now as I was then.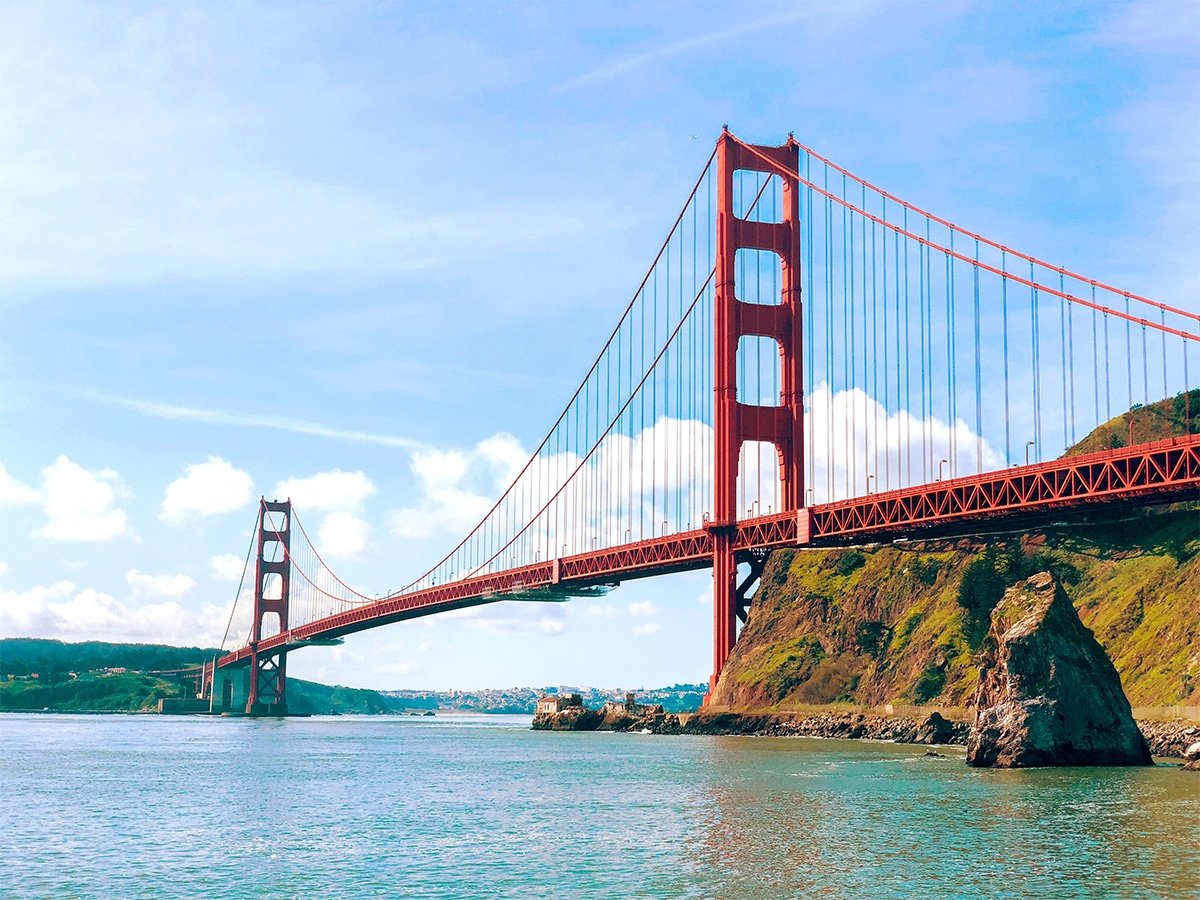 The first two times I stayed at Cavallo Point, it was late in the year. The first time was in December and the second, was in November. The property is so cozy and welcoming that coming inside from a crisp fall or winter day is like being embraced into a warm hug. Hyperbole? Not really. Cavallo Point feels like home thanks to its charming, rustic decor and friendly staff. But it's more than that – a feeling that's difficult to put into words. I never wanted to leave – for me, Cavallo Point possesses an atmosphere that I've not experienced elsewhere. A sense of calm comfort, a feeling that I've arrived home. Summertime at Cavallo Point is like a dream, especially on clear days when the views of the Golden Gate Bridge take your breath away.

The Rooms
Cavallo Point is a historic property situated at Fort Baker, a former US Army post. Used as an army base since 1866, Fort Baker officially became a park in 2002 and in 2008, the hotel opened. Cavallo Point is comprised of a collection of historic rooms and contemporary rooms. I adore the historic rooms because of their history and homey feeling. The rooms are more like small apartments, which makes sense since they were formerly officers' quarters. There are 68 of these lodges, all built between 1901 and 1915. Cavallo Point has received many awards for its renovation and preservation efforts, which means that visitors today can still enjoy the authentic design elements of the rooms like the gorgeous tin ceilings, wraparound windows and front porches (complete with rocking chairs), that afford guests a front row view of the Golden Gate Bridge.
Constructed about a century later, the 74 contemporary rooms and suites take a different approach to design. Instead of quaint and historic, these modern rooms blend into their natural surroundings, honoring sustainable design and feature solar power construction, radiant heat floors and renewable materials. Despite the differences between the two types of rooms, they have one important thing in common: Preservation.
Healing Arts Centre & Spa
You don't want to miss the spa at Cavallo Point Lodge but note: this isn't just any spa. The massages are fantastic, of course, but what guests will appreciate most is the spa's approach to holistic healing. In fact, this 11,000-square foot facility is called a Healing Arts Centre & Spa. The emphasis here isn't just on relaxation but on healing mind, body and spirit from the inside out. On one of my visits, I had a 30-minute session with an on-site doctor who provides guests with health guidance based on their individual needs. The specialist I saw used an integrated approach to wellness, combining both traditional medicine with alternative methods. I made an appointment to address two nagging concerns: difficulty sleeping and a frequent feeling of anxiety. I walked away from my appointment with three practical things to try immediately and after just a few days of putting the suggestions I received into practice, I felt my symptoms decrease. You should definitely pay a visit to the Healing Arts Centre & Spa while you're visiting – and get a massage, too, because who doesn't need a massage?
Dining
Food is a big part of the experience at Cavallo Point. The restaurant Sula dishes up New American cuisine with vibrant Mediterranean influences and Sula Lounge is the spot to enjoy small bites and carefully crafted cocktails. Farley Bar, with a view of San Francisco's iconic skyline as its backdrop, offers creative farm-to-fork cuisine along with an assortment of local microbrews and regional wines.
Apart from the restaurants is the cooking school, one of the property's more interesting and unique features. The focus here is on cooking with local, seasonal ingredients and guests can participate in afternoon or evening classes in the bright, light-filled, spacious demonstration kitchen that'll make any foodie or food-lover want to throw on an apron and get to work. On my first visit during the holidays, I attended an eggnog-making class. Fun, festive and the perfect thing to do on a cold winter's night. It was the highlight of my stay.
Cavallo Point Art Gallery
A beautifully unexpected part of the hotel is the Cavallo Point Art Gallery, which displays the photography of local artists. The exhibits, designed to continue the legacy of Sausalito as an artists' community, are switched up seasonally to offer guests a glimpse at new and exciting artistic expressions.
Cavallo Point holds a dear place in my heart but so much of what makes it special is a feeling that can't be jotted down on paper or expressed through a careful selection of words. If you have the opportunity to visit, I hope you do. There's something magical about the property. The history, the location and the views of the Golden Gate Bridge and the San Francisco Bay combine with the charm of the rooms and the friendliness of the staff to create the perfect place to let stress slip away. Organic doesn't just apply to the food and the bed linens here; there's a wholeness to the experience that is sure to stay with you long after you check out.
KEEP READING:
–10 Best Budget-Friendly Vacation Destinations For 2023
–10 Best Budget-Friendly Destinations in the United States For 2023
–8 Affordable Beach Vacations to Take in 2023
–Free Things to Do in 10 Canadian Cities If You're Traveling on a Budget in 2023
–The 10 Most Instagrammable Tourist Attractions in California
Want more travel news, tips and deals? Sign up to Johnny Jet's free newsletter and check out these popular posts: The Travel Gadget Flight Attendants Never Leave Home Without and 12 Ways to Save Money on Baggage Fees. Follow Johnny Jet on MSN, Facebook, Instagram, Pinterest, and YouTube for all of my travel posts.