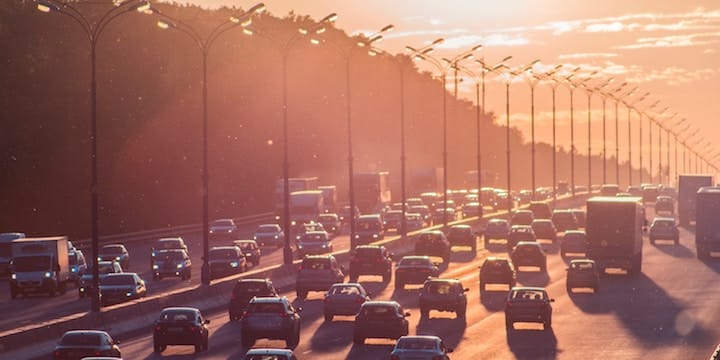 We've written plenty of rental car tips over the years, including many that can help you save money and avoid getting ripped off (here's the best place to find a rental car that I know of). Today's tip—also concerning rental cars—is one that I picked up from the AutoSlash newsletter, which you can sign up for here. In short, rental car companies will often charge you a daily fee for use of a toll pass (like E-Zpass). But if you have one, you can bring your own toll pass to save money. From the AutoSlash newsletter:
"One of the biggest car rental ripoffs is tolls—especially cashless tolls—that can catch you by surprise and add hefty extra charges to the overall cost of your rental car…PRO TIP: When the car rental company offers you a toll pass, know that you will be billed for the tolls AND charged a per-day fee for the transponder AND a tax on top of all of it. You can save big by bringing your own transponder from home or buying a toll pass directly from the provider.
"For example, a trip from North Carolina to Maine can be completed with a single transponder from E-ZPass. By our calculations, the best-value toll transponder is the NC Quick Pass, which costs less than many other toll passes and is good for travel in 18 states."
Depending on where you'll be driving (including international destinations), you may not be able to bring your own toll pass and avoid the daily fees. If you're renting a car in the U.S., though, it's something to look into.
More rental car tips
---
Have your own tip? Email it to whitney@johnnyjet.com!
Want to see more tips? Click here for all 1,654!
Want even more travel tips? Sign up here for the Daily Travel Tip newsletter! Enter your email address and check "Daily Travel Tip" to receive Johnny's best tips in your inbox each day!
If you already subscribe to our weekly newsletter, you can sign up on the same page. Just fill in your email and check "Daily Travel Tip" on the same page. You'll receive an email with a link to update your JohnnyJet.com preferences. On that page, just click the Daily Travel Tip box and Update Profile.