This post contains references to products from one or more of our advertisers. We may receive compensation when you click on links to those products. For an explanation of our Advertising Disclosure, visit this page.
An American Airlines passenger posted a photo on Reddit of the contents of their luggage, which obviously got run over. RELATED: You've Got To See How Delta Air Lines and Air France Destroyed a Passenger's Bag – Here's How to Prevent it From Happening To You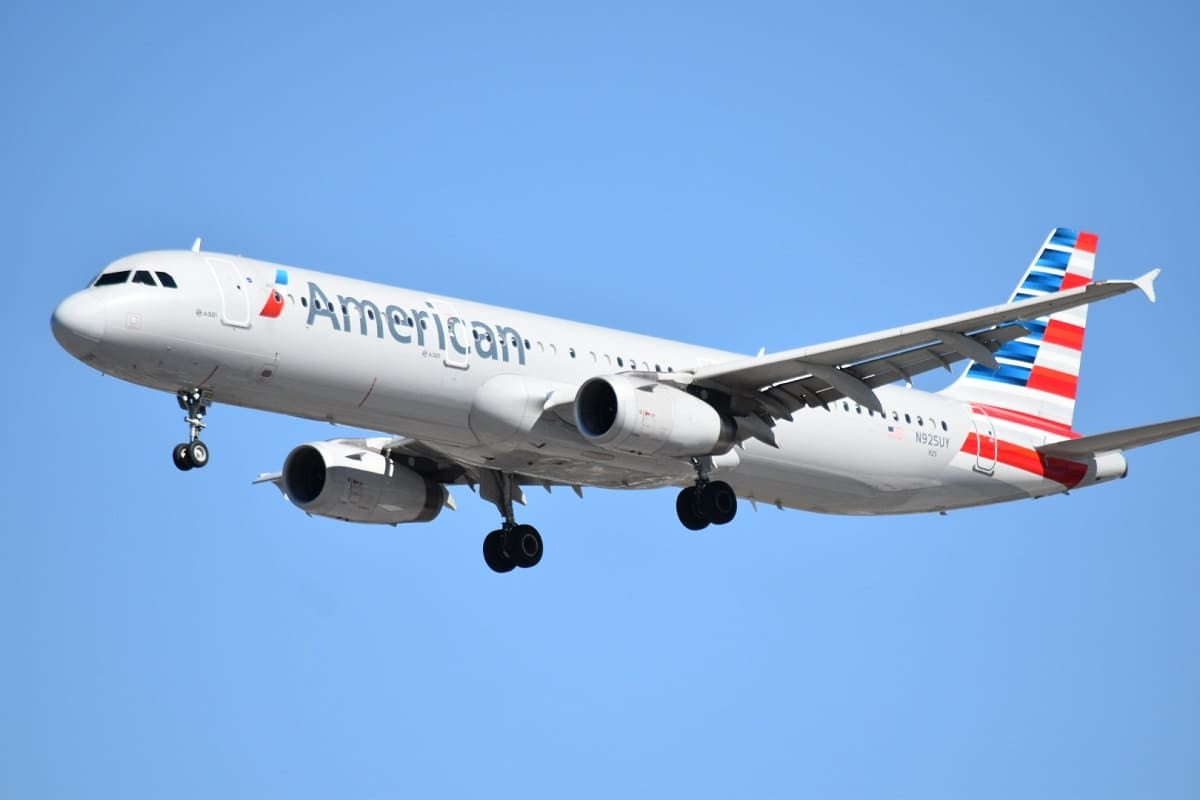 @ruffragette wrote: "i was forced to gate-check my carry-on, and when i went to pick it up from the baggage claim i was told it had been "banged up." however… it was actually mangled. every non-clothing item was completely destroyed and all my clothes were filthy. i didn't know what to do, so i just started crying (silly, i know, but i was now in a strange city with literally nothing but my phone and a bunch of dirty clothes). the lady working at the baggage claim was very sweet and i could tell she felt awful, so she filed the claim for me. oh, and they gave me a new carry-on, but like… what the heck was i supposed to put in it?? lol anyway, i was just wondering if anyone else has had a similar experience and how they dealt with it. thanks!"
      my luggage got ran over. has this happened to anyone else?
by      u/ruffragette in      americanairlines
@ruffragette received a lot of comments and the top one is pretty funny, "Did the plane run over it?" After looking at the photo, it does look like it but what's more likely is that it fell off of one of the baggage carts and was then run over.
It's similar to what happened last week to a Delta/Air France passenger traveling to Europe. Compared to Delta's passenger, @ruffragette got lucky since she received all of her clothes back. The Delta passenger received a  third of his outer bag and that's it – see photo.
A reader asked if her hotel had a washer and it did. She later commented that she had, "clean-ish clothes about four hours after landing." There is a lesson here for all travelers, which is why I'm writing about her story.
@ruffragette said she was forced to gate check her bag, which is why she had some valuable things in there like medicine and a retainer. A Reddit user commented, "For the future, have a smaller carry on that fits under the seat and put things like retainers, meds, expensive electronics, keys, etc in it. Don't let important things get checked."
That's great advice and @ruffragette replied, "i usually do, but i was trying to travel light and wasn't expecting to have to check my bag. i paid extra for main cabin plus and group 5 boarding which i've not had any issue with in the past. i had no other bag available to put stuff in otherwise i would have done that. but it's definitely a lesson learned the hardest way possible lol."
This is one reason I always travel with an extra foldable carry-on bag inside my carry-on bag. You can throw something like a foldable grocery tote in your bag or something that folds down just a little bit bigger but gives you way more room like this bag.
If I'm ever forced to check my Briggs & Riley rolling computer bag, I can quickly put my most important and expensive stuff in that bag.
I actually had to use my extra bag in July when flying American Airlines out of Toronto. My wife's checked luggage was over the weight limit so having an extra bag to throw some stuff into saved us $100 in extra baggage fees. TIP: This is another good reason to use packing cubes like these. If you ever have to take stuff out of your luggage, it's easy to remove a packing cube and not have to rummage through all your loose items.
Just like in the Delta/Air France incident, this passenger was smart to file a claim right away and the airline gave her a new carry-on bag. She also will need to hold on to any receipts (I would scan/take photos of them, in case you lose the hard copies) for items she needed to replace for reimbursement.
One thing you have to do after an airline loses your bag is immediately file a lost baggage report. Don't leave the airport and do it later. I learned this last year, when I interviewed a lost baggage expert for my podcast and he said, "Don't leave the airport without a handwritten or a printed-out report with an actual number on it." You have to insist on having a file reference number.
Ruffragette was smart to do so.
A commenter on the Reddit thread said, "I was actually guilty of this as a maintenance engineer for a pretty big airline once." He goes on to explain that on a dark and rainy night, a bag must have fallen off a luggage cart and gotten wedged beneath the wheels of his vehicle. "These black bags impossible to see on these rainy nights. Just an accident. Falls off a cart. Gets collected in another vehicle."
This is another great point. Black bags are everywhere. A brightly colored bag is not only easier to spot if it falls off a luggage cart at night but makes it so much easier and quicker for you to spot your luggage on the baggage carousel. That's one reason we always use ROAM luggage, which you can customize yourself, using unique color combinations that no one else will have. Read our review here and use this link to get $50 off your purchase.
The big takeaway from all of this is this: "If you don't board an aircraft early enough, there's a good chance there won't be any overhead bin space left. And if your bag won't fit under your seat, the flight attendants or gate agents will force you to check it. If that happens, ALWAYS take out your valuables like electronics, computers, jewelry, medicine, etc. Smart frequent fliers pack a smaller, compact bag just in case this happens."
KEEP READING
• How to Save Money With a Secret Third Carry-On
• How to Use Your Wireless Headphones to Watch In-Flight Movies
• 10 Airport Security Hacks Every Traveler Should Know
• How to Get the Best Coach Seat on the Plane
• The Sleep Hack Every Traveler Needs to Know
• Never Get Your Valuables Stolen on the Beach
Want more travel news, tips and deals? Sign up to Johnny Jet's free newsletter and check out these popular posts: The Travel Gadget Flight Attendants Never Leave Home Without and 12 Ways to Save Money on Baggage Fees. Follow Johnny Jet on MSN, Facebook, Instagram, Pinterest, and YouTube for all of my travel posts.