I tried to use my Citi card to book our airfare to Europe and it was denied. I tried multiple times and spent a frustrating 30 minutes working on it. What ticked me off the most was that Citi sent me a text asking if I'd attempted the purchase. I replied 1 for 'yes' and the system said to try again. I did and got rejected again. Finally, after inputting every different spelling of my name, address and zip code, I gave up and used my American Express card. RELATED: 12 Essential Items That Will Make Your Travels Smoother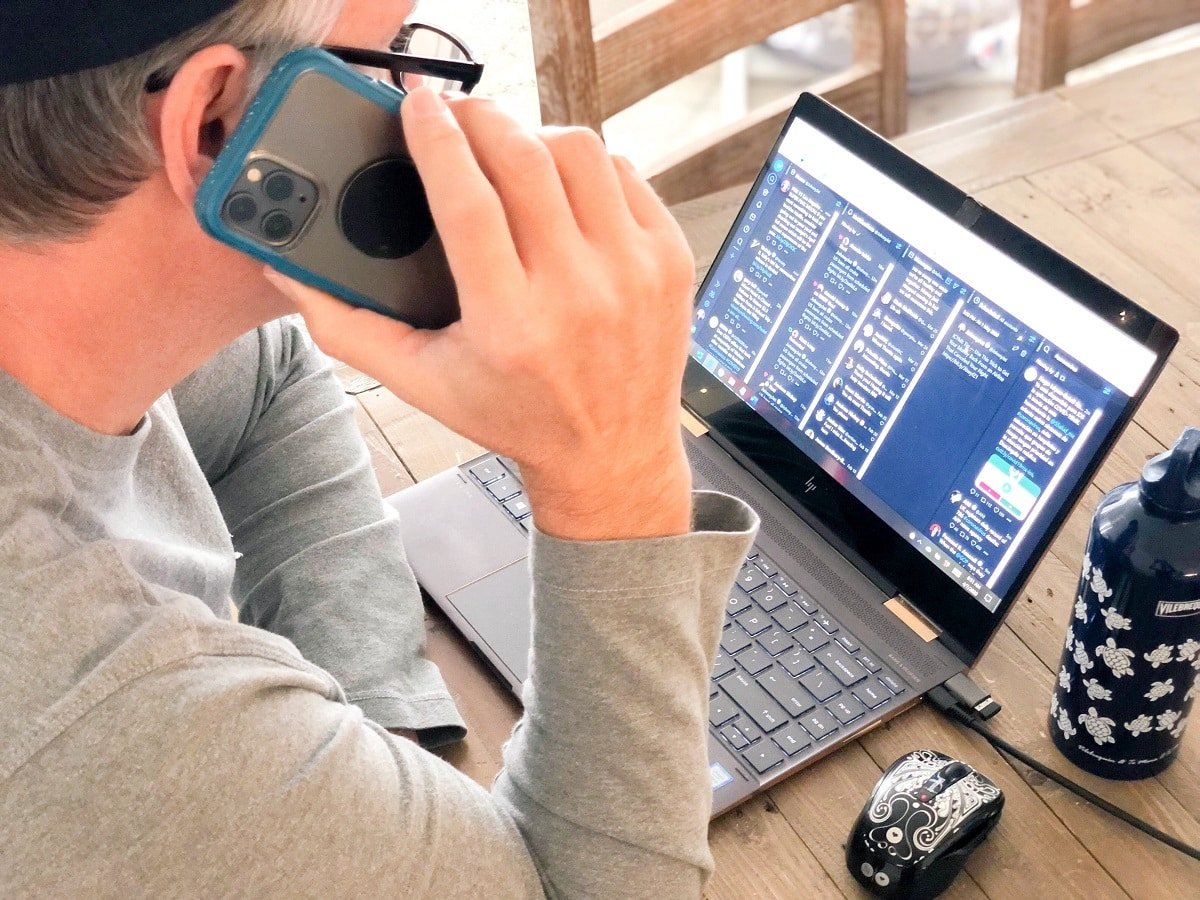 This post contains references to products from one or more of our advertisers. We may receive compensation when you click on links to those products. For an explanation of our Advertising Disclosure, visit this page.
I'm better protected with American Express, but it would have been nice to get a lot of AA Loyalty Points and miles deposited into my account so I can reach Executive Platinum status quicker. But if that's the worst thing to happen on our trip, sign me up.
As I mentioned the other day, my wife and I are really getting prepared for our first trip across the pond since the pandemic so packages are arriving every day with things we need. For example, just a few minutes ago my travel size gaffers tape arrived as did my cheap reading glasses since I don't want to be scrambling if I lose or break mine. We're going on a European cruise so my wife ordered another universal adapter,  a non-surge protected power strip with USB outlets (cruise ship-approved) and an extra Apple AirTag. Here are 12 essential items that will make your summer travels smoother.
There are so many things to do to prepare for an international trip. Here are five important things to do to make sure your credit card doesn't get declined and you don't get ripped off.
1. Load up your phone with your bank phone numbers
After my credit was repeatedly declined, Citi Fraud Department texted and then called, asking me to confirm my account. What's crazy is that in this day and age, I wasn't 100% convinced it was legitimate, even though the caller ID read Citigroup Tech, so I was reluctant to give them my information. The best thing to do is to have your credit card telephone numbers programmed into your phone and call them directly. My wife had a crazy experience during the pandemic with a scam call from someone purporting to be from her bank, and it underscores the importance of verifying who you're speaking with. Read her story and tips here.
2. Inform your bank of your travel dates and countries you're traveling to
After the agent confirmed it was me, he asked if I had made some recent Amazon purchases and attempted to book the large sum for airplane tickets. I said, "Yes… and while I have you, I want to make sure that it's noted in my account that I will be traveling internationally. I don't want to deal with this overseas." Not only is it a giant time suck and embarrassing when your card is declined but it's almost certain to put you in a bad mood. So I asked him repeatedly if my account stated I was traveling internationally and he kept saying yes. Finally, I asked him about the travel dates indicated on my account. His answer was just a few days, which was way off. So the point is to make sure you contact your credit card company and bank if you're traveling internationally and make sure they know your plans because believe me, you don't want to be dealing with declined credit cards when overseas.

3. Always use a credit card that doesn't charge foreign transaction fees
While we're on the credit card subject, make sure your credit card doesn't charge you foreign transaction fees. Here are some of the best credit cards for international travel since they don't have foreign transaction fees and come with perks for your trip. 
4. Always pay in the local currency
When you pay for items and are asked if you would like to pay in U.S. dollars or in the local currency, always choose the local currency since that place of business will charge you a higher exchange rate if you pay in U.S. dollars.
5. Only travel with the credit cards you're going to use (and photograph them, too!)
Also, go through your wallet and travel only the credit cards you need and photograph them front and back so that if, God forbid they get stolen, you know which cards and the phone numbers to call.
I hope these tips help and if you have any more advice to add, please leave a comment.

KEEP READING:
–8 Ways To Make Sure An Airline Doesn't Lose Your Bag … And That You Don't Get Robbed or Stalked
–The Trick For Getting Airport Luggage Carts for Free
–Airline Lost Your Luggage? Do This If You Want to Get Compensated
–Why Frequent Fliers Use Apple AirTags or Samsung SmartTags When They Travel
–An Airline Executive's Number One Tip for Avoiding Lost Luggage When You Fly
Want more travel news, tips and deals? Sign up to Johnny Jet's free newsletter and check out these popular posts: The Travel Gadget Flight Attendants Never Leave Home Without and 12 Ways to Save Money on Baggage Fees. Follow Johnny Jet on MSN, Facebook, Instagram, Pinterest, and YouTube for all of my travel posts.