This article was written and produced in partnership with Visit California. All opinions expressed within are my own.
There are many reasons to love California (the friendly people, the weather, those swaying palm trees!) but one of the things I love best is the endless opportunities for an epic road trip. We live in Los Angeles and two hours in any direction from LA will take you to a completely new and exciting part of the state to discover. With so many tempting California destinations just around the corner, we've spent a lot of time exploring Southern California lately. Did you know that California has 840 miles of coastline and more National Parks than any other state? Driving is the best way to see all that California has to offer so if you're planning a road trip, here are 5 family road trip ideas from Los Angeles.
RELATED: California's ultimate guide to planning a road trip
PALM SPRINGS
We love Palm Springs as a family-friendly getaway. It's just a one hour and 45-minute drive from Los Angeles, so totally doable with two little ones in the car. And we have a number of friends who just moved out there, trading the bustling city life for relaxed desert vibes so it's nice to have friends to visit while we're there. And while you may think that Palm Springs appeals to a certain (ahem, older) crowd, there are lots of things to do with kids there.
WHERE TO STAY IN PALM SPRINGS
Palm Springs has no shortage of hotels to choose from (my dream stay is at the Parker Palm Springs but I haven't made it yet!). We've stayed at The Ritz-Carlton Rancho Mirage and the JW Marriott in Desert Springs and on our most recent trip, we stayed in an Acme House Company vacation rental that we absolutely loved (pictured above). The Anthony Bourdain-inspired bungalow offered everything we needed for a relaxed family vacation: Three bedrooms with king-size beds in each, an open-concept kitchen/living room/dining room, a pool and hot tub, an outdoor firepit and gorgeous outdoor seating area, and all in a gorgeous design-centric home with attention to detail at every turn. You can read our full review here. For more hotel ideas, check out these luxury Palm Springs hotels.
FAMILY-FRIENDLY THINGS TO DO IN PALM SPRINGS
Palm Springs is usually so hot that you'll probably spend a lot of time poolside at your hotel or vacation rental. But when you're ready to explore, there are lots of things for kids to do in Palm Springs and in the surrounding area. Your kids might especially enjoy the Children's Discovery Museum of the Desert or the Living Desert Zoo and Gardens. In November, the Living Desert will unveil its new Rhino Savanna, an expansive, multi-species habitat that will transport guests right to their own African safari. Designed and built with state-of-the-art features that ensure animal wellbeing and care are the priority including wide-open grasslands, rocky terraces, and a mud wallow and watering hole. We took a trip to Pioneertown, a super cool, old west town with an interesting history that you can read about here, on our way to Joshua Tree National Park, which is like a living art gallery, thanks to its distinctly unique sculptural trees.
RELATED: Responsible Travel in California
NEWPORT BEACH
Newport Beach is a coastal city just 45 miles south of Los Angeles. Known for its beautiful beaches, gorgeous harbor and the Balboa Peninsula. It's California at its finest and is definitely worth a stop on any California road trip!
WHERE TO STAY IN NEWPORT BEACH
Our favorite place to stay in Newport Beach is Lido House, part of Marriott's Autograph Collection (pictured above). We were fortunate to stay in one of the guest cottages, which was extremely spacious and oh, the design! You'll have to read our review to see how stunning this cottage is and why it's the perfect place for families to stay (the fully-equipped kitchen and laundry facilities are a huge plus when you've got little ones.) Check out more Newport Beach hotel options here.


FAMILY-FRIENDLY THINGS TO DO IN NEWPORT BEACH
So much of California is a family-friendly playground and Newport Beach is no different. Kids will love Balboa Island, which is a man-made gem that offers families amazing restaurants, shopping and bike routes and trails for hiking and other outdoor activities. But the kids will really love the Balboa Fun Zone, one of Newport Beach's most well-known attractions. Visitors can enjoy rides on the waterfront ferris wheel, play games in the arcade or tour the nautical museum while enjoying their favorite beach treats. (No trip is complete without stopping by the famed Sugar 'n Spice shop for a frozen banana treat. It's been a landmark on the island since it first opened back in 1945! Check out more family-friendly things to do in Newport Beach here.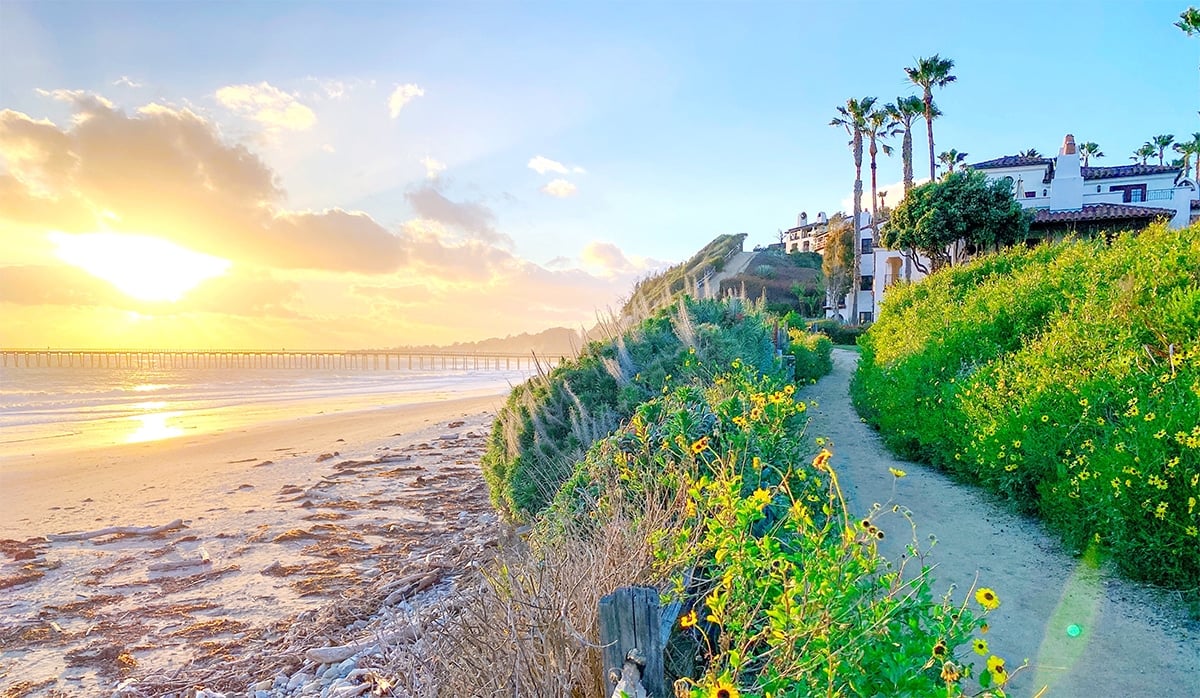 SANTA BARBARA
Known as the American Riviera, Santa Barbara offers travelers a stunningly beautiful getaway that feels like it's a world away. And while Santa Barbara may be a more upscale destination, there are definitely things to do and places to stay that will fit every budget.
WHERE TO STAY IN SANTA BARBARA
On a recent road trip to Santa Barbara, we stayed at three distinctly different properties, each boasting unique reasons to stay there. First up, we stayed at the Ritz-Carlton Bacara, which is located on 78 acres overlooking the Pacific and has 358 rooms spread throughout the property over a dozen Spanish-style buildings. You can guarantee you'll have a luxurious stay at a Ritz-Carlton hotel and this one's exceptional coastal location made it a tough one to beat. Next, we checked into the more mid-range Kimpton Goodland (pictured above) and to say we loved it is a huge understatement. This converted motel-turned-boutique-hotel impressed us from the moment we drove up with its cool California vibe, beautiful design details and family-friendly amenities. You can read our review here. Lastly, we checked into The Hideaway, an ultra boutiquey hotel that's impossibly stylish and really gives travelers that home away from home feeling.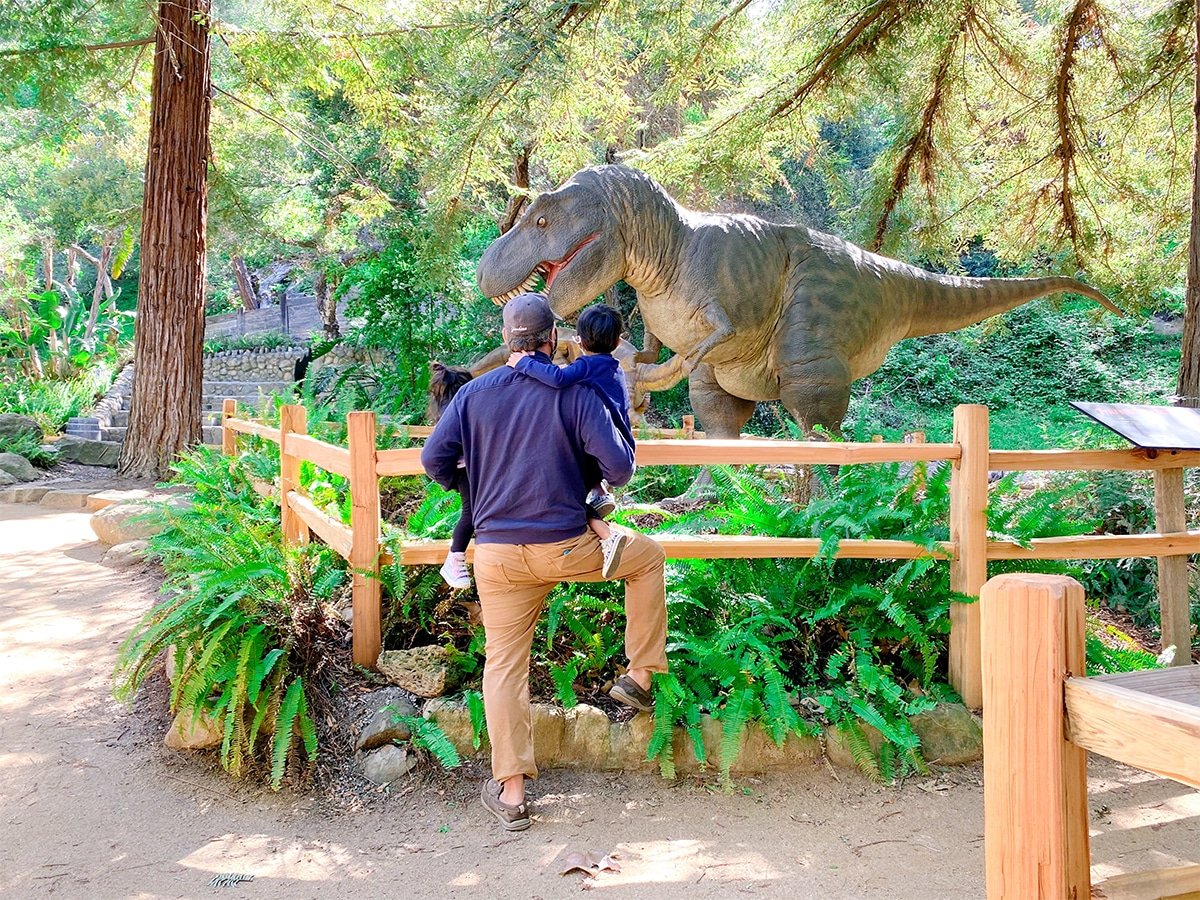 FAMILY-FRIENDLY THINGS TO DO IN SANTA BARBARA
There are lots of ways to entertain kids in Santa Barbara. The beaches are, without a doubt, the best playground and we couldn't drag our kids away from the beach at the Ritz-Carlton Bacara. Here are seven of Santa Barbara's best beaches to help you plan your trip. The Santa Barbara Zoo is probably the most popular attraction and for good reason. It's set in a stunning location, atop a hill overlooking the ocean and is home to a wide variety of animals that kids will love to see up close and personal. In October 2021, the Santa Barbara Zoo opened the Australian Walkabout, a 15,000 square-foot habitat designed to transport guests "Down Under," where visitors can walk among the wallabies, kangaroos, emus and native birds. The Santa Barbara Museum of Natural History (pictured above) was also a huge hit with our kids (the prehistoric forest with life-size, roaring dinosaur replicas is astonishing for kids and adults alike) and the Santa Barbara Botanic Garden is a lovely place to take the kids for a stroll.
LAGUNA BEACH
Just an hour south of Los Angeles will land you in Laguna Beach, a gorgeous coastal city that will make you think about packing up all your belongings and moving to California.
WHERE TO STAY IN LAGUNA BEACH
On our last visit to Laguna Beach, we checked into the gorgeous Ritz-Carlton Laguna Niguel (pictured above), which has lots of family-friendly amenities, seasonal activities and eco-adventures for kids. You can read our review here. And despite the fact that Laguna Beach is a small destination, it's big on things to do and places to stay, depending on what you're looking for. From beachfront hotels and bed and breakfasts to dog-friendly hotels, guest cottages and resorts, there's something for everyone. Check out a wide variety of Laguna Beach hotels here.
FAMILY-FRIENDLY THINGS TO DO IN LAGUNA BEACH
Like many, our kids are obsessed with animals and our son is obsessed with marine life in particular. This means that zoos and aquariums are always popular with them but even better than that? Seeing animals in their natural habitat. In Laguna Beach, you can take the kids on a whale and dolphin watching excursion or take them to see the many naturally occurring tide pools in the region. The Nix Nature Center is another great option for kids. Located in Laguna Coast Wilderness Park, it's a network of linked trails where the whole family can enjoy guided hikes and educational programs.
CARLSBAD
Also known as the Village By the Sea and just 87 miles south of Los Angeles and 35 miles north of San Diego, Carlsbad is an easy getaway from LA and is packed with lots of family-friendly things to do.
WHERE TO STAY IN CARLSBAD
Just a couple of weeks ago, we packed up the kids for a much-needed getaway and drove south to Carlsbad and checked into the Omni La Costa Resort & Spa (pictured above). Like many of California's most beautiful gems, it felt like a world away from home. At the resort itself, kids can enjoy free golf, smores by the firepit and a kids club, not to mention the water slides and splash pad that the kids will go bananas for (ours did!) For adults, there's a spa, fine dining and boutique shopping right on property, as well as golf and tennis. If you're planning a visit to Legoland, the Legoland Hotel is an exciting experience for the whole family. Our kids couldn't get enough of the themed rooms and oh, the bunk beds. Read our review here. Endless fun!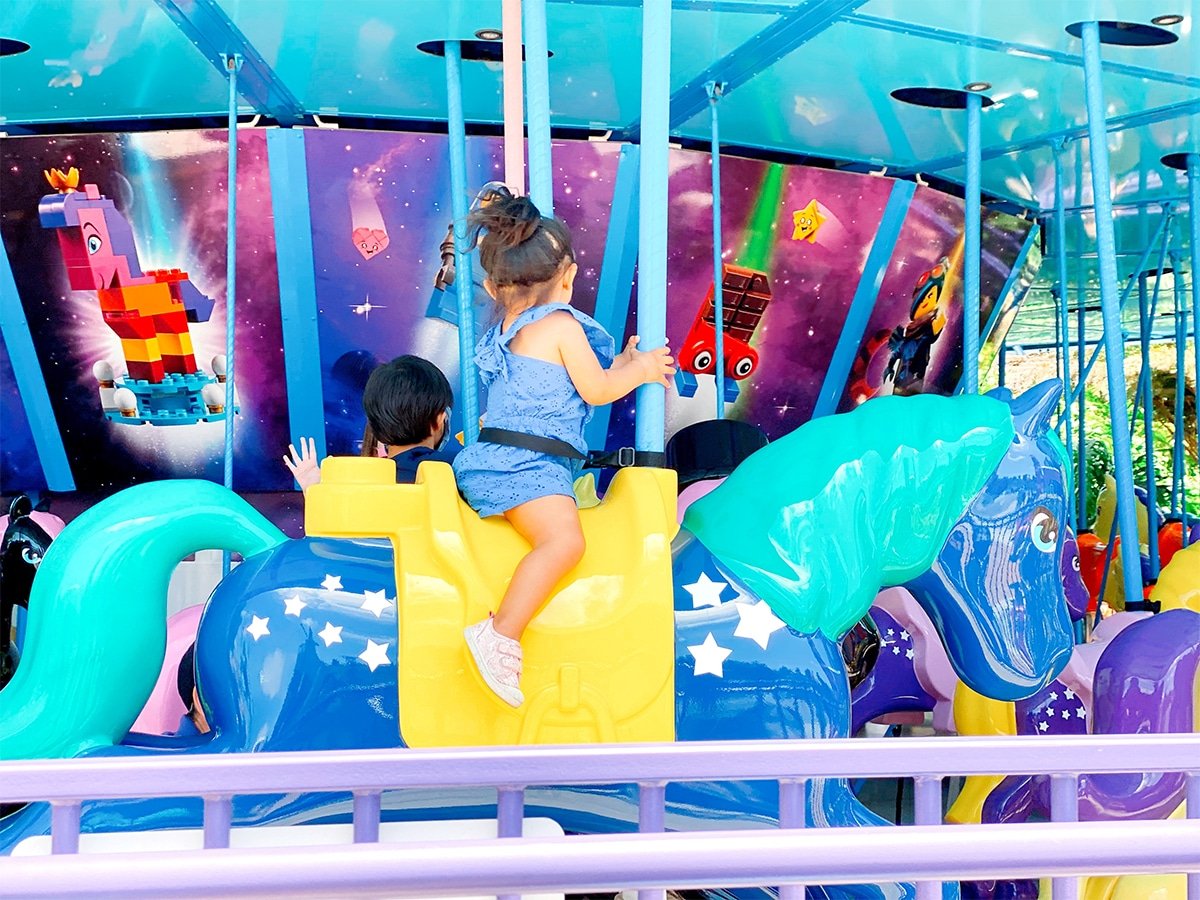 FAMILY-FRIENDLY THINGS TO DO IN CARLSBAD
The biggest draw to Carlsbad is Legoland. We took our kids to Legoland for the first time this summer and it was such a hit with all of us that we returned a few months later. Home to the Legoland Water Park, The Lego Movie World and lots more rides and attractions, Legoland is a fun-filled adventure no matter how old you are. But there's lots more to Carlsbad than Legoland. The Carlsbad Flower Fields are stunning if you plan your trip just right (they bloom between early March and early May) and the Sea Life Aquarium helps kids to uncover the mysteries of the oceans with up close experiences, hands-on learning and other educational programs. Check out more fun activities for kids in Carlsbad here.