I've been fortunate enough to have traveled all over the world, and whenever someone asks me about it, they almost always ask me for two things: my favorite country and my favorite hotel. Well, both answers require sorting through a long list but it turns out, choosing a favorite country is a lot more difficult than choosing a favorite hotel.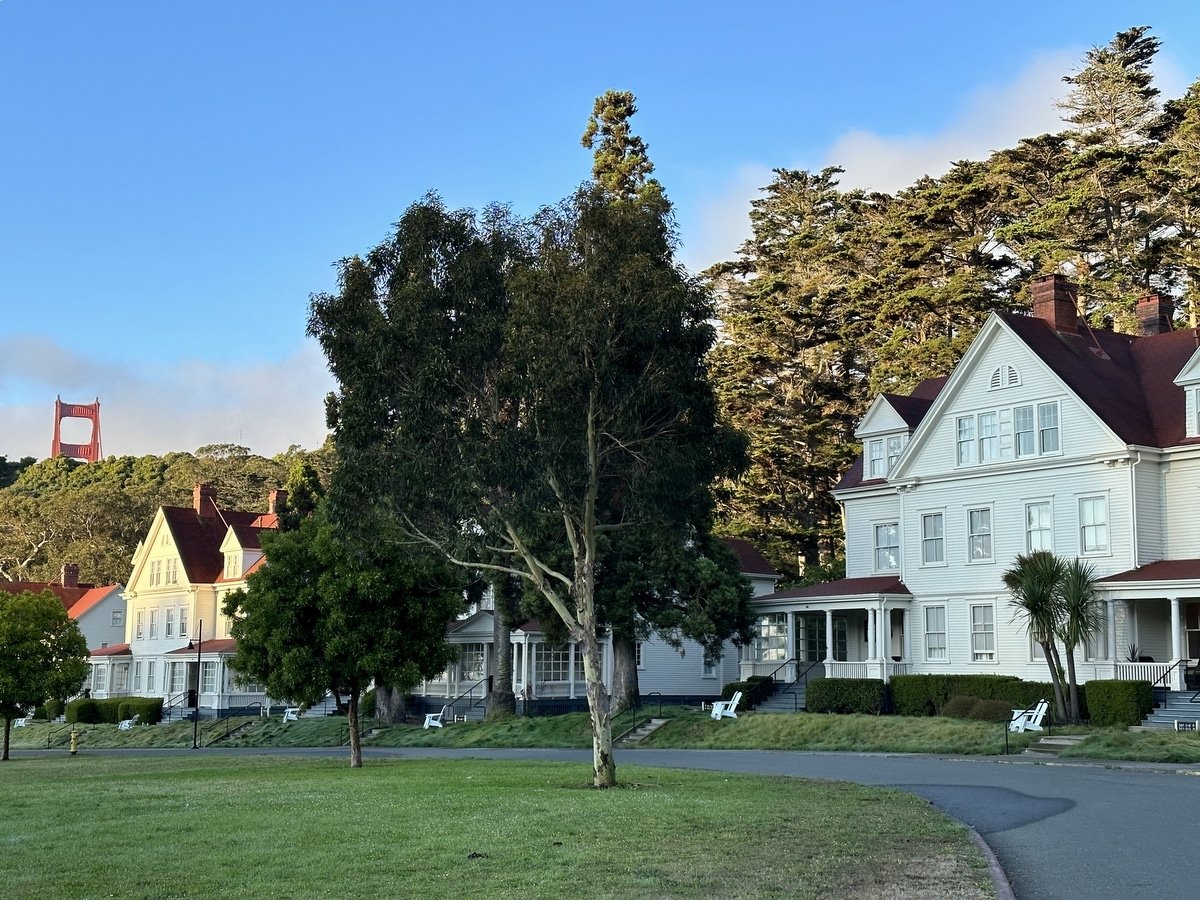 In fact, I have a good sense of my second answer—and although my list changes as I discover new places, I always include Cavallo Point Lodge as one of my favorite hotels. Cavallo Point is a special place for a number of reasons.
1. After my wife and I returned from our first round-the-world trip in 2008, Cavallo Point was the first place we stayed once we arrived back in the U.S. What's significant about that is while we were in India, there was a terrorist attack. We had a reservation at the Taj Mumbai for 36 hours after the initial terrorist attack, which still makes the hair on my arms stand up. We were longing for the U.S. and Cavallo Point instantly felt like home.
2. My buddy Mike used to own it, although now his company manages it.
3. It's set in Fort Baker, a 350-acre national park in the town of Sausalito, just below the Golden Gate Bridge outside of San Francisco.
The lodge has 17 colonial renovated buildings that have red roofs and covered porches. Spread throughout the grounds are Adirondack chairs and pine, eucalyptus and cypress trees, which make the whole place smell terrific. The buildings are arranged in a horseshoe shape around a huge green field with a flagpole in the center.
Most of the historic buildings are restored officers' quarters, generously sized houses. There are 68 rooms in total, with an additional 74 contemporary rooms in several tasteful modern structures above the main buildings on a hillside.
Simply put, I love this place, and here are 16 reasons to stay at Cavallo Point: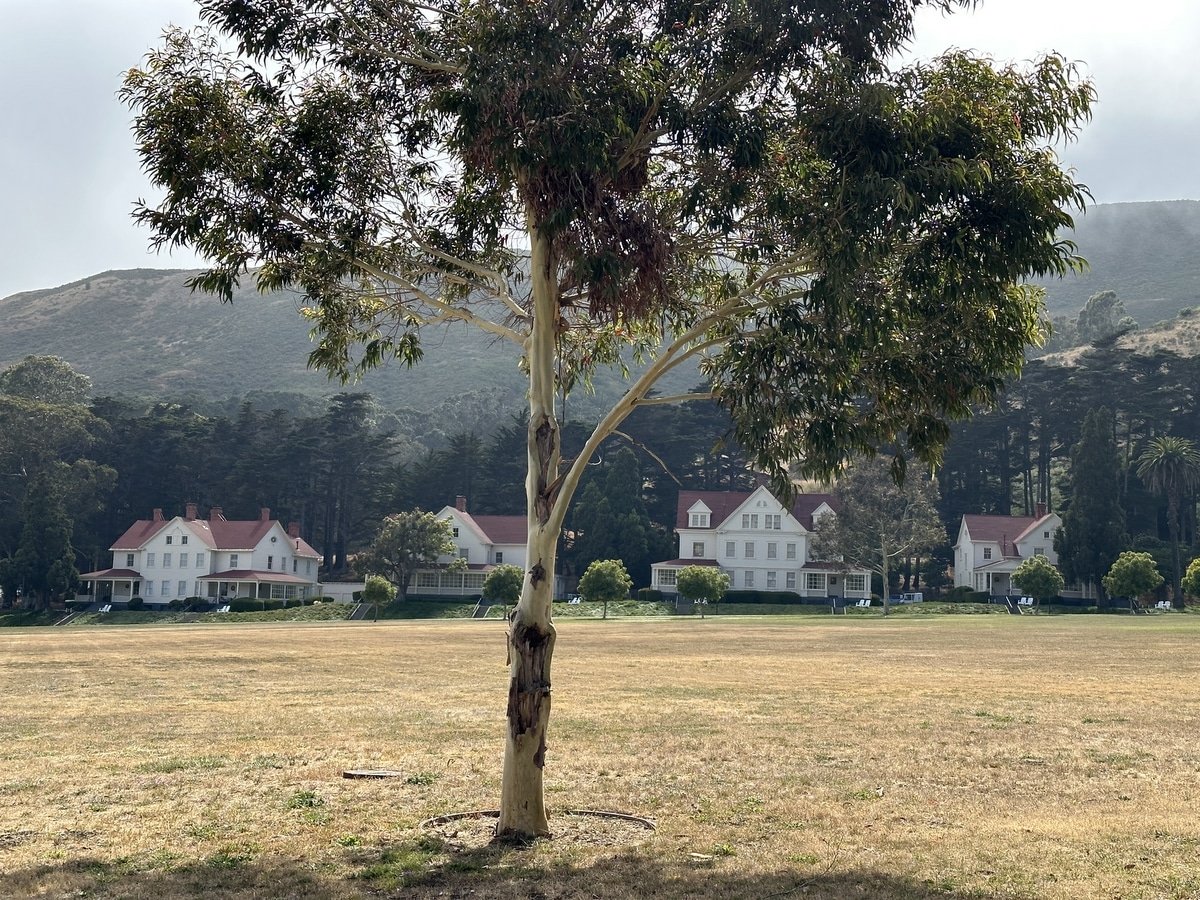 1. History
The Fort Baker area has a long history and to give you an accurate sense of it, I'll give you a quote directly from the National Park Service, which oversees the area:
"In 1866, the US Army acquired the site for a base to fortify the north side of the Golden Gate and it played a key role in the defense of the San Francisco Bay for more than a century. Fort Baker took shape between 1901 and 1915, and the post remained active through World War II. In 1973, Fort Baker was listed as a Historic District in the National Register of Historic Places. When the Golden Gate National Parks were established in 1972, Fort Baker was designated to be transferred to the National Park Service when no longer needed by the military. In 2002, Fort Baker transferred officially from post to park." In 2008, the hotel opened. Here's more on the history of Fort Baker.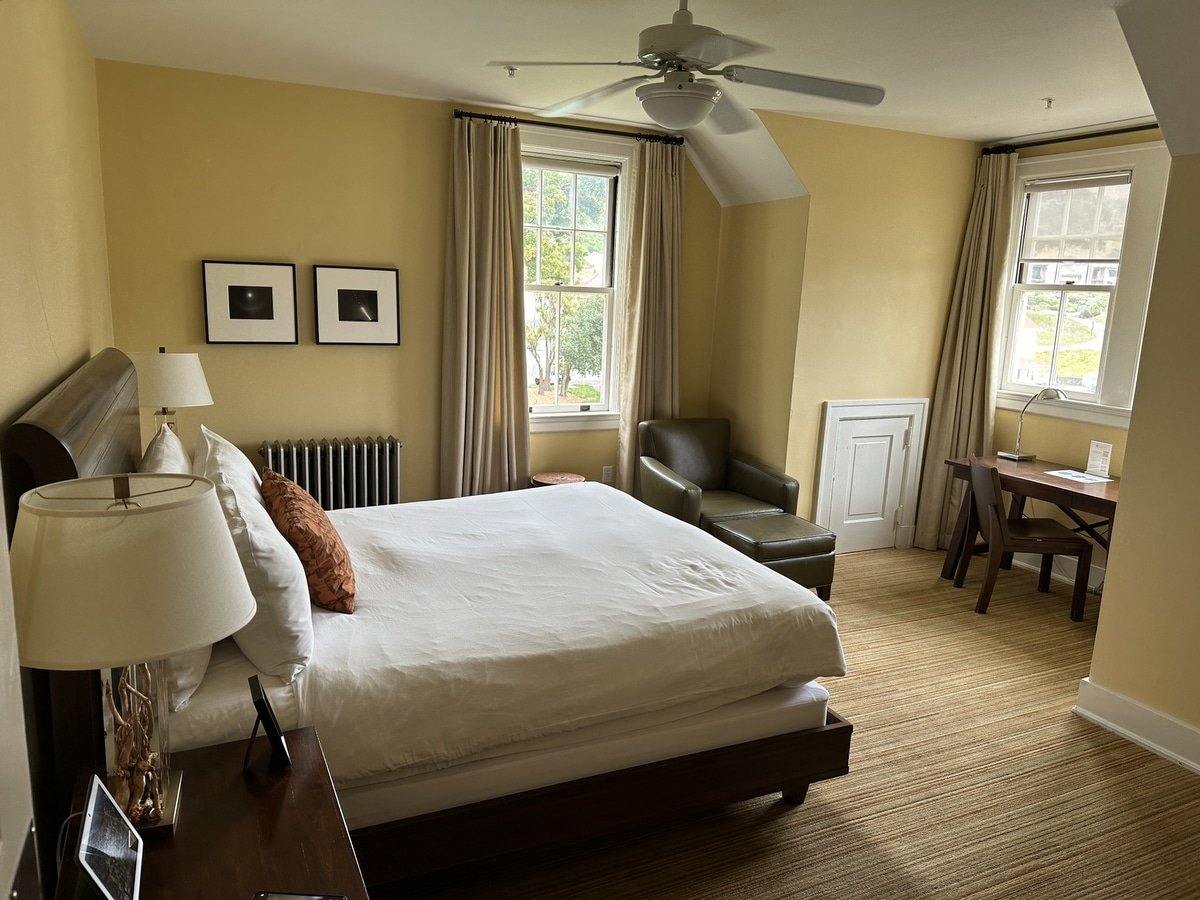 2. The rooms
I've stayed in both the historic and contemporary rooms many times. The modern rooms are lovely and filled with bamboo trimmings (because it's the most sustainable wood). Since they are up on a hill, most of these rooms have an incredible view of the Golden Gate Bridge.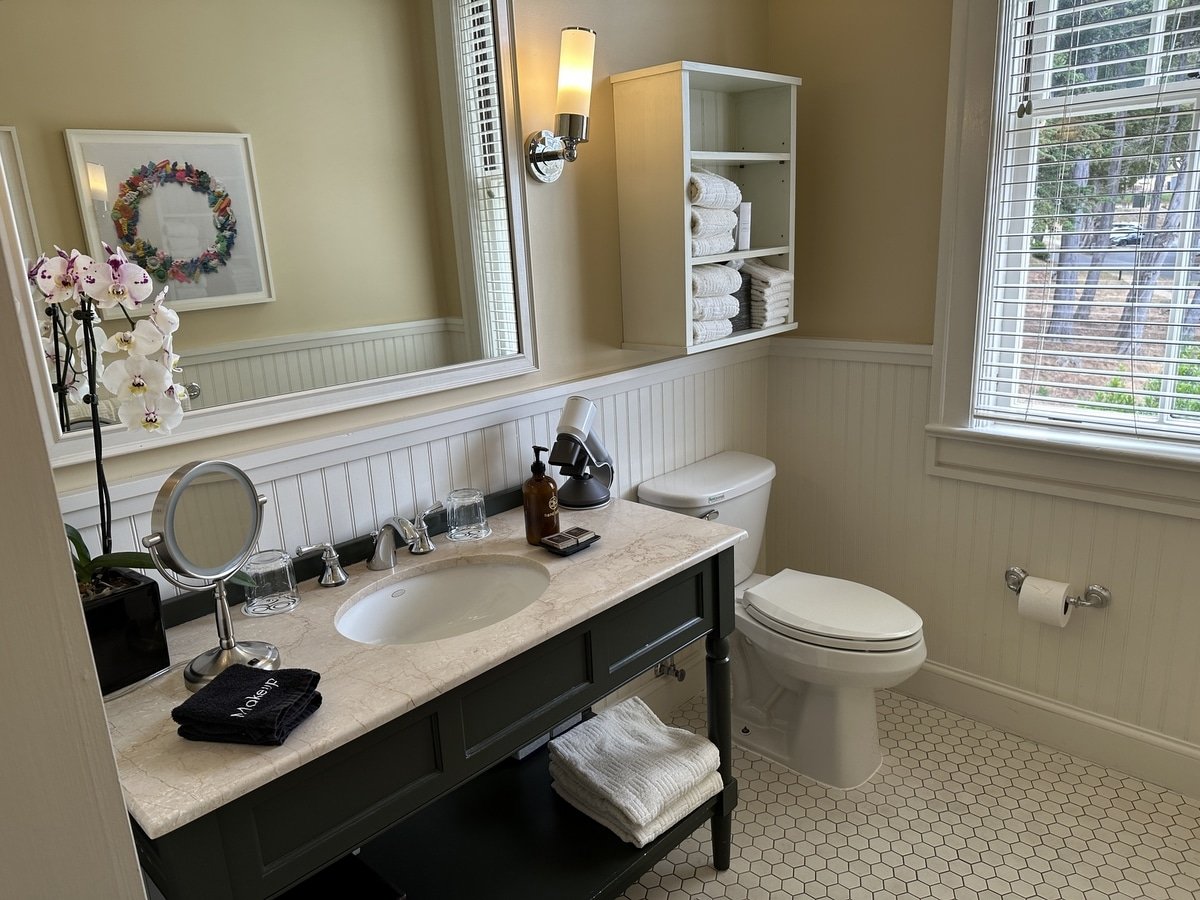 In my opinion, if you're going to stay here, you should opt for one of the historic rooms. They feel like your own little apartment except they have the original officer's barracks with original mirrors, floors and tile.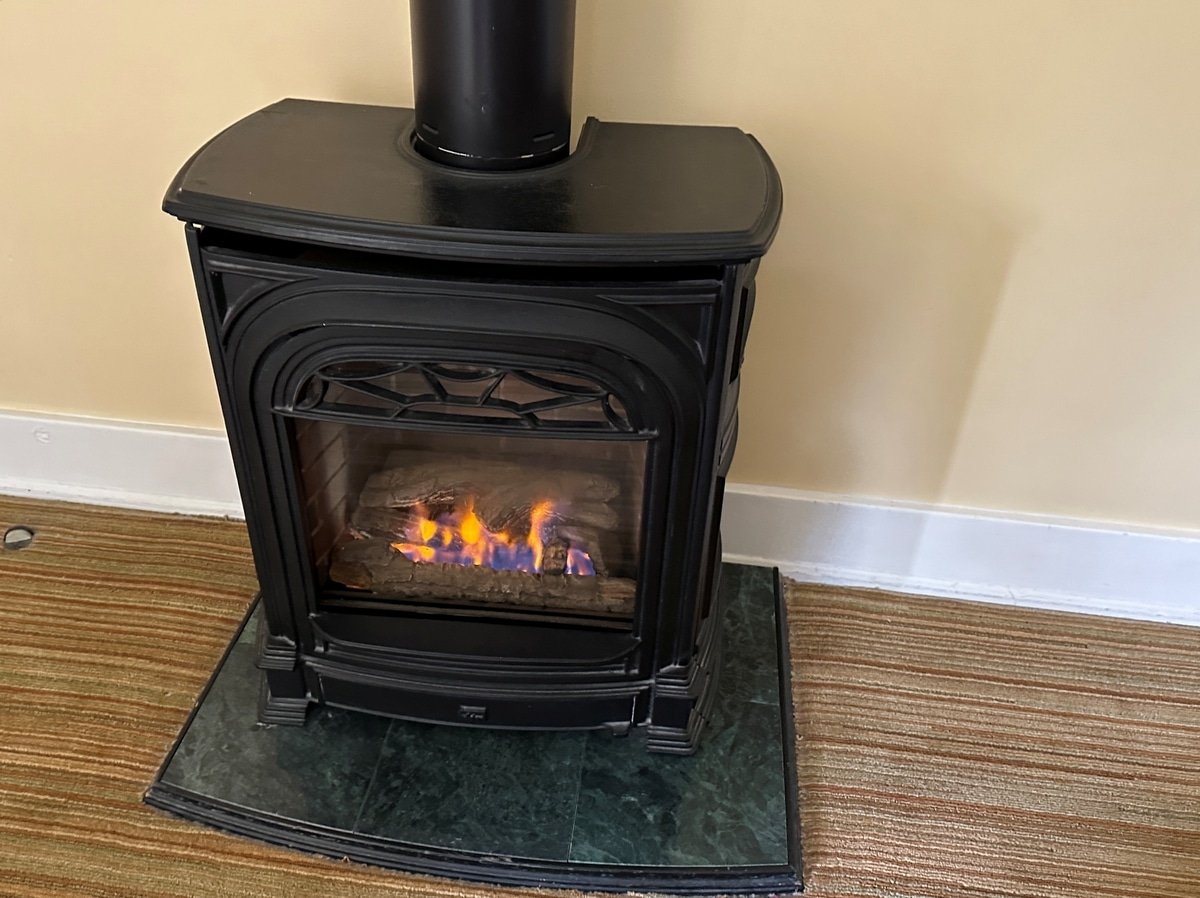 There's also a gas fireplace with a blower and a two-hour timer, living room, flat-screen TV, plush bathroom with an environmentally friendly dual-flush toilet and a collection of clean and natural-smelling bath products. The only negative is that the walls and floors are a little thin so you can hear noisy guests.


Each of the rooms feature a cozy bed with soft organic cotton sheets and towels, comfy furniture and windows that open to crisp bay breezes. What I really find nice here is the fact that they don't try to nickel and dime you. They offer free Wi-Fi, and all 800- and local calls are free.
3. Complimentary mini-bar

On top of that, there's a mini-fridge stocked with free treats. On our most recent stay, ours had local artisan truffle cheese and crackers, a couple bottles of organic apple juice and a small bottle of wine. There's also a Brita filter water dispenser that the cleaning staff refills.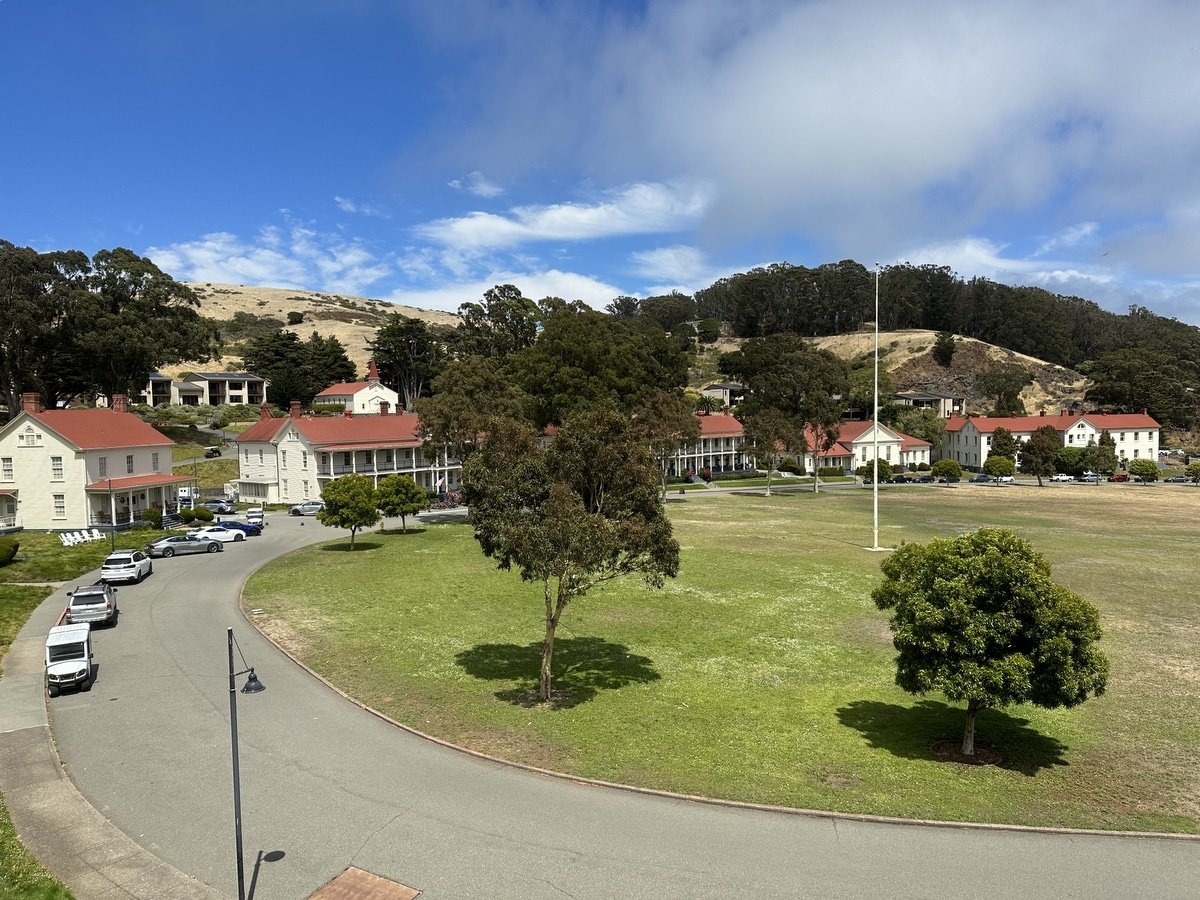 4. The views
When the weather is nice (especially in September and October), my favorite thing to do at Cavallo Point is to sit on the balcony of one of the historic rooms or in one of the rocking chairs in the lobby building or Murray Circle restaurant and take in the views. Seeing the lush green fields, historic houses and the Golden Gate Bridge in perfect clarity in the distance is jaw-dropping.
5. The food
You know a restaurant is good when most of the diners there are locals. All of my friends who live in the area love dining at Cavallo Point. Executive Chef Michael Garcia presents an ingredient-driven menu with Mediterranean cooking influences alongside the property's own homegrown flair.
6. The wine list
I'm not into wine but all my friends who are say that Murray Circle has a really stellar wine collection. The restaurant has over 2,000 bottle options and 30 wines by the glass. Their wine cellar is one of California's deepest and most diverse and it showcases local treasures—artisan wines from small California producers that are often hard to find—combined with the best vintages of Europe's top estates. Here's the wine list.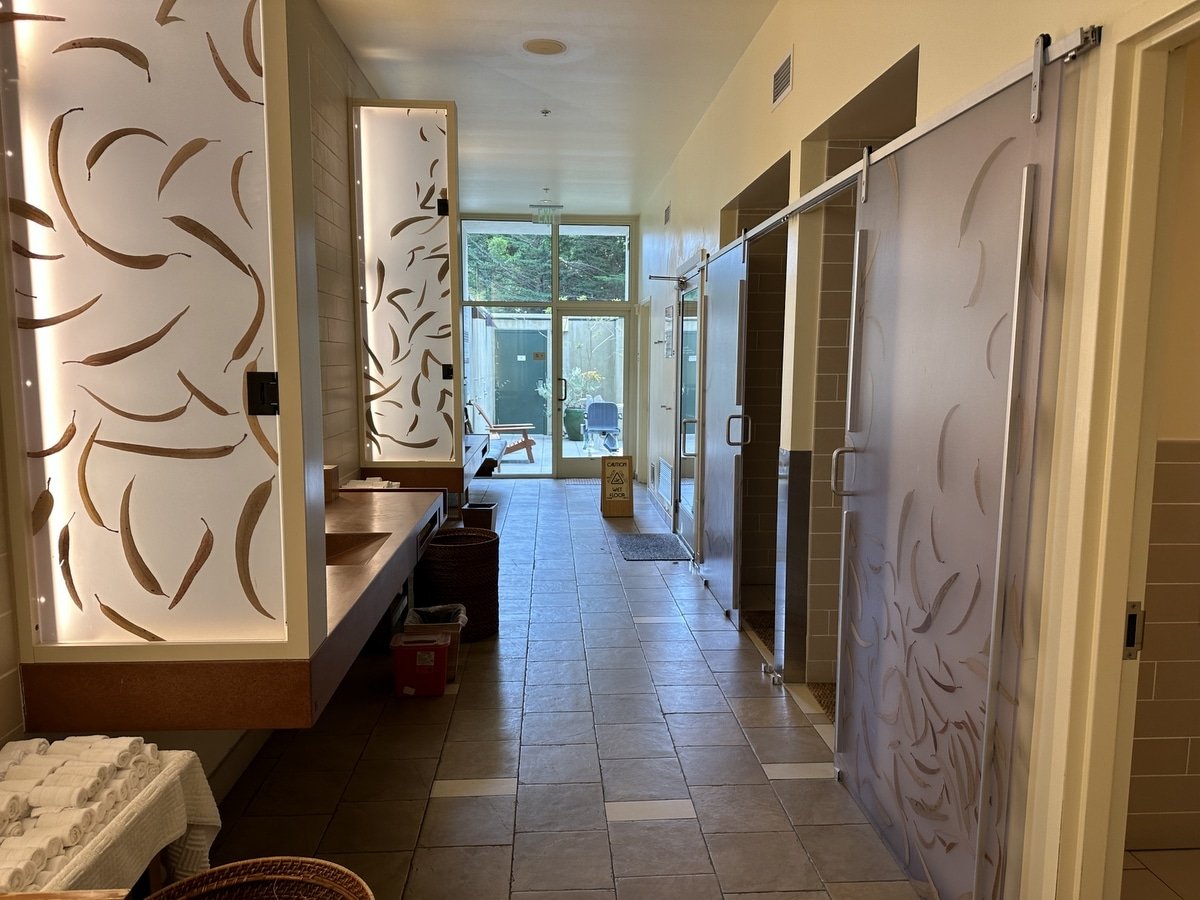 7. Spa
Many locals come to Cavallo Point to get a treatment at the spa, which is over 11,000 square feet. All guests have access to the Healing Arts Center & Spa, which includes a gym, warm basking pool, steam room and a tea bar that serves healthy snacks and smoothies. There are 11 treatment rooms and a wide variety of treatments. I had their signature one-hour massage ($255) which blends several techniques: the long flowing strokes of Swedish, the compressions and stretches of a Thai massage and holding movements.
8. Jogging/hiking trails
All around the property are jogging and hiking trails. Be sure to bring your running or hiking shoes so you can take in the views (like the one above) from the paths. And don't forget your phone because Golden Gate National Parks has cell phone audio stops where you dial a number to get local information.

9. Location
Sausalito is located in Marin County and there's so much to do there that it would take months (if not years) to experience it all. I just spent a short four days there and it wasn't nearly enough time. I didn't even come close to doing all the things I wanted to do, like visiting Muir Woods or even seeing many of the attractions that were within walking distance of the lodge. However, we did visit the amazing Bay Area Discovery Museum, our kids favorite.

We went into the town of Sausalito (two miles away) using the hotel's free scheduled van service and then took the ferry service to San Francisco, which takes 30 minutes and costs $14 each way.

10. Lexus test drives
Through a partnership with Lexus, Cavallo Point offers guests (on a first-come-first serve basis) the ability to borrow one of their new Lexus vehicles for four hours at a time between 8am and 6pm. It's great to go up to the Marin Headlands (a 5-minute drive) to get one of those iconic shots of the Golden Gate Bridge or drive to Sonoma for lunch. We took a vehicle out a few times, including once to stock up on some groceries at Whole Foods in Mill Valley, a 15-minute drive away.

11. Free e-bike rentals
Unfortunately, I didn't have time to take advantage of their free electric bike rentals but it would have been fun to ride into Sausalito with one of them. Just like the Lexus, it takes just two minutes to sign up, get a bike and be on your way.
12. Morning coffee and pastries
You've got to love a hotel that offers free breakfast pastries (7am-10am). Guests can enjoy muffins, croissants, chocolate croissants and danishes.

13. Complimentary daily glass of wine
Cavallo Point is serious about their wine and they offer guests a complimentary glass each day between 4pm and 6pm.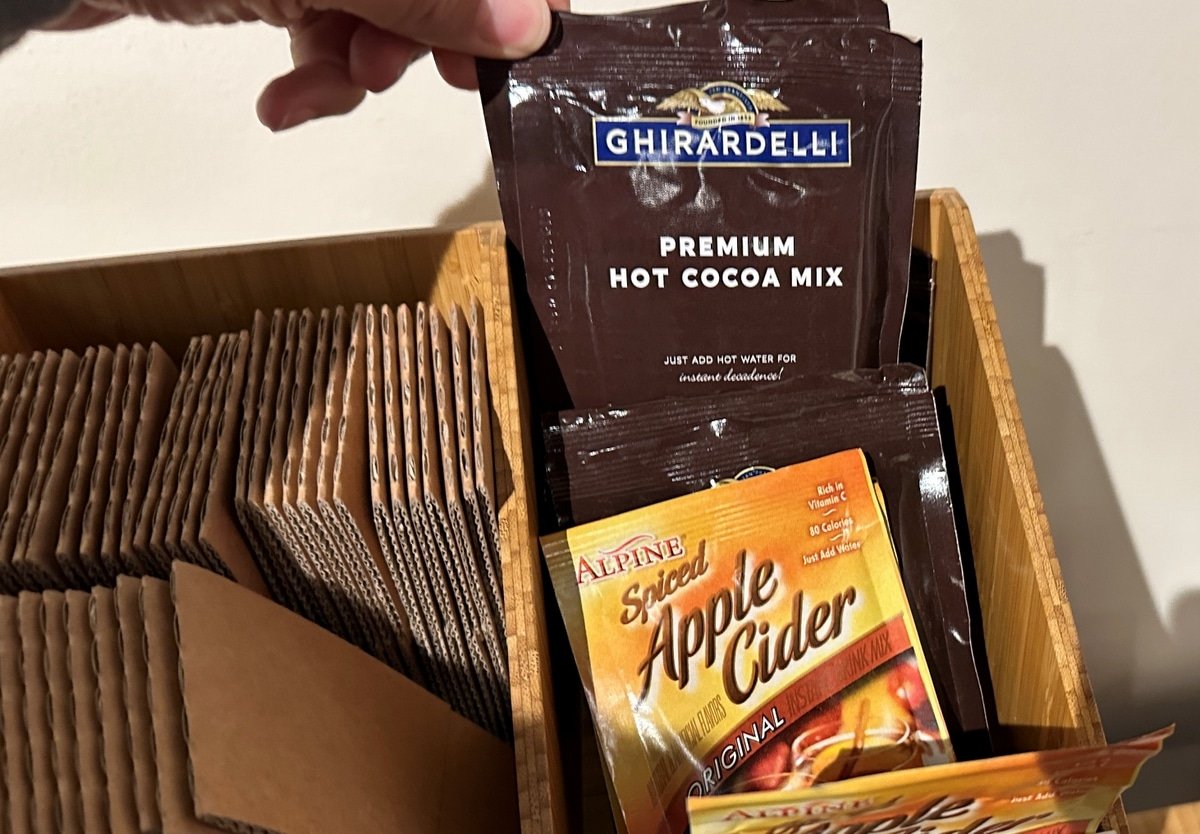 14. Complimentary coffee/tea bar
Speaking of complimentary, in the main lobby, there's always a coffee/tea bar that is also stocked with premium hot chocolate from Ghirardelli and hot apple cider, my new favorite.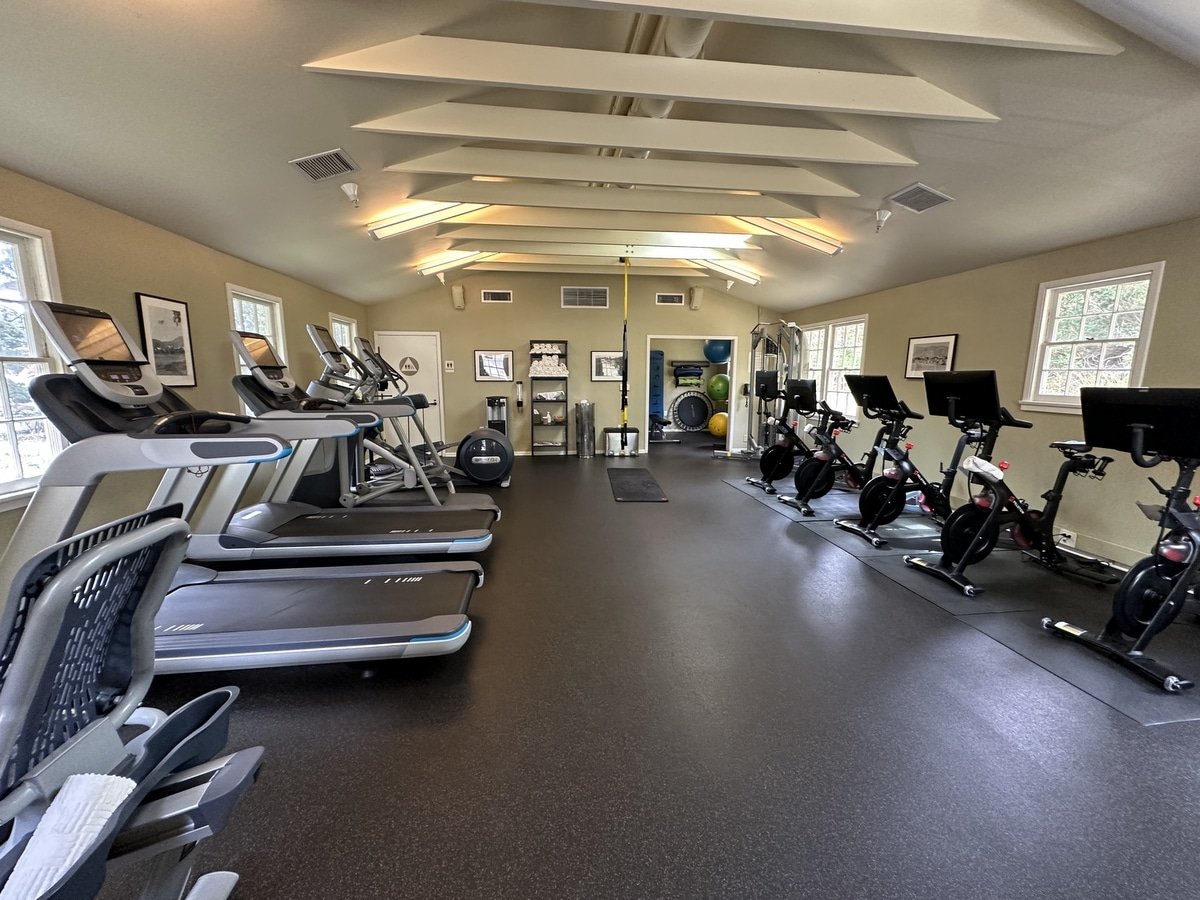 15. Gym
Next to the Healing Arts Center and Spa, there's a 24-hour gym. Sadly, the only time I spent in it was to snap the photo above.

16. It's eco-friendly
As their website states, "From the beginning, Cavallo Point has enacted a wide range of initiatives supporting environmental sustainability, stewardship, and preservation. In addition to LEED Gold Certification from the US Green Building Council, the resort has received numerous awards including Travel + Leisure's Global Vision Award for Sustainability and the World Legacy Award from National Geographic."
Good to know:
Cavallo Point, The Lodge at the Golden Gate, 601 Murray Circle, Fort Baker, Sausalito; (415) 339-4700.

Rates start at $445.

It's dog-friendly.
There's a lot to do and in the main lobby you will find a chalkboard (photo above) with some of the daily events going on.

If you aren't up for the short walk to your room they have electric golf carts to take you around.

The name dates back to 1775 when a rocky point with wild horses near the hotel was named "Punta de Caballo" by the commander of one of the first European ships that sailed into the bay. "Caballo" is the Spanish word for "horse" and since the "b" and "v" in Spanish are pronounced very closely, early California settlers began calling the area "Cavallo."

Cavallo Point has won numerous awards.
The best thing about Cavallo Point is that the hotel makes you feel relaxed the moment you arrive. The employees are kind, happy and like I said above, the owners don't try and nickel and dime you, something I've found many hotels in my travels do. My wife said multiple times on our last trip, that Cavallo Point is her favorite place on earth. In fact, you can read more about why she loves Cavallo Point so much here.
KEEP READING
• How to Save Money With a Secret Third Carry-On
• How to Use Your Wireless Headphones to Watch In-Flight Movies
• 10 Airport Security Hacks Every Traveler Should Know
• How to Get the Best Coach Seat on the Plane
• The Sleep Hack Every Traveler Needs to Know
• Never Get Your Valuables Stolen on the Beach
Want more travel news, tips and deals? Sign up to Johnny Jet's free newsletter and check out these popular posts: The Travel Gadget Flight Attendants Never Leave Home Without and 12 Ways to Save Money on Baggage Fees. Follow Johnny Jet on MSN, Facebook, Instagram, Pinterest, and YouTube for all of my travel posts.