My family and I just returned from an epic 12-day trip to Europe. If you were following along via social (Facebook, Instagram, Twitter, Threads) or reading my newsletter, then you know we visited six countries in that short time. It was crazy fast travel but my kids literally got a taste of Europe as we went to Spain, the United Kingdom, France, Italy, Vatican City and Germany, all in that order. Here are the 12 things I learned from traveling to Europe this summer. RELATED: Notorious European Travel Scams to Know Before You Go

This post contains references to products from one or more of our advertisers. We may receive compensation when you click on links to those products. For an explanation of our Advertising Disclosure, visit this page.
1. It's crowded and expensive
Prior to our trip, I read countless news articles warning that Europe is unbelievably crowded this year thanks to all the pandemic restrictions being lifted. Either people are making up for lost time, visiting loved ones or they know all too well what that trapped-at-home feeling is like and they want to get out and explore. Whatever the reason, be prepared for massive crowds like you've never seen before and pricey accommodations – especially in touristy destinations. The photo above shows the sea of people at the Vatican Museum on June 24, 2023.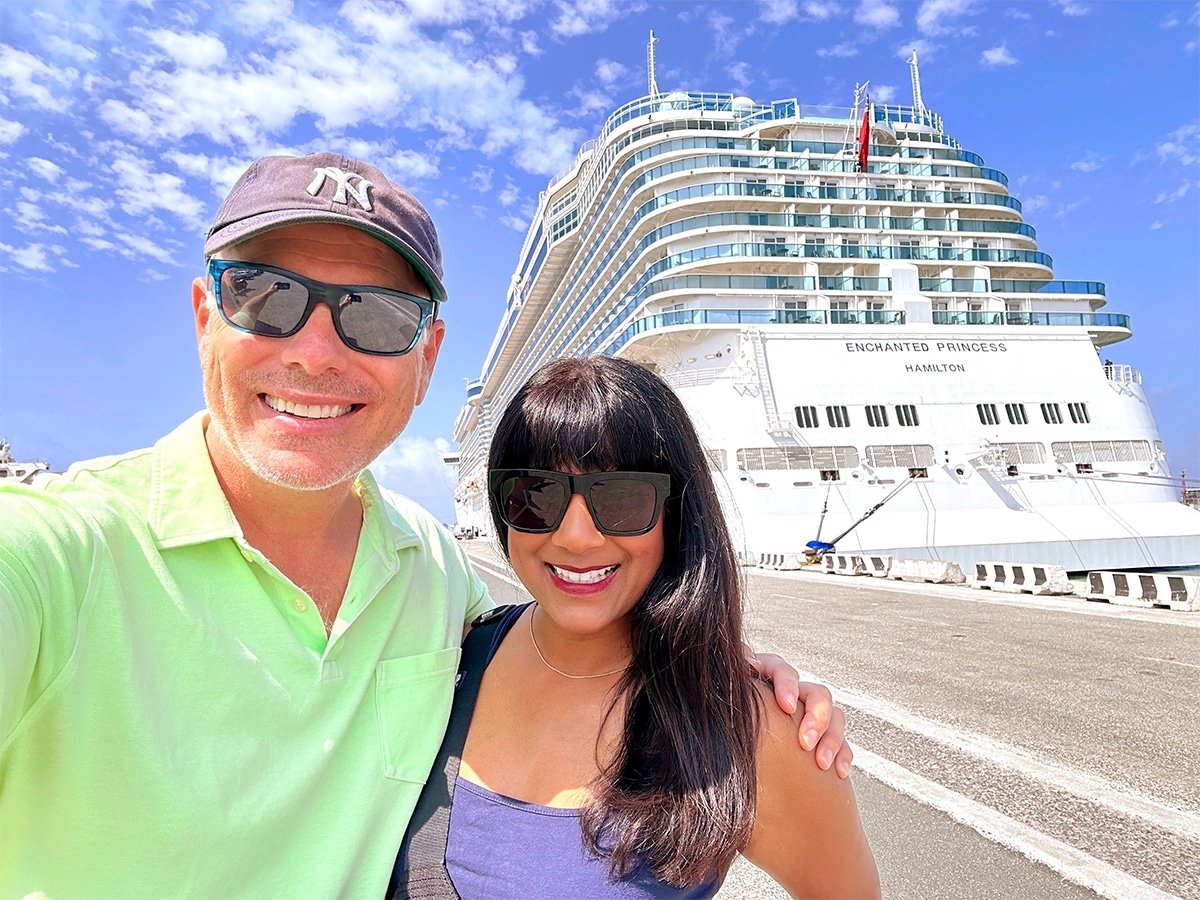 2. Cruising makes travel much easier and cheaper
We were able to see so many destinations in such a short time because we went on a 7-day Princess cruise. Cruising made Europe much less expensive and easier to navigate, too. There was no schlepping bags from destination to destination, packing and unpacking or waiting around in airports or train stations, although we did do some of that too since we continued on with our travels after disembarking the ship. But cruising for the bulk of our trip was a big help.

3. Taxis and car services are in short supply
When our cruise pulled up to Livorno, Italy, I figured I would just hire a taxi to take us to nearby Pisa (20 minutes). After waiting out in the hot sun for 30 minutes and talking to the port's security officer, we came to the conclusion that it would be best to take the free shuttle provided by Princess into town and try to get a taxi there. Nope. That line was around the corner with no taxis in sight. Tour buses were sold out and public buses jammed. I tried hiring a car service after the driver had dropped off a family and he said he's only going to Florence (90 minutes away) and sold every seat in his minivan like it was a bus for 80 euros a pop.


The following day when we arrived in Civitavecchia (the port for Rome — 80-minutes away), the taxi I had pre-arranged canceled. Trying to get another one was like a reality TV game show. There were people, myself included, just waiting in the hot street for a taxi or car service, so we could all pounce. About 98% of the drivers had pre-arranged return trips and they all said they'd never seen this many tourists before.

4. Use FreeNow
Speaking of taxis … Multiple friends who either live in Europe or spend a lot of time there, recommended I download the taxi app FreeNow. Here's how to get €5.00 for your 1st trip. FreeNow operates just like the Uber app but instead of ordering you a rideshare, you get a local taxi. By using the app, you don't have to hand over any money as your credit card is connected to your account and you don't have to give directions. But again, there are way more tourists than taxis so you need to allow yourself plenty of time when ordering a taxi. We almost missed our train to Napoli because I couldn't find a driver. Fortunately, our hotel concierge was able to get one. BTW: The problem with taking Uber in Italy is that only official 'black cars' are allowed so it's much more expensive.

5. Download Google Translate
If you don't speak the language of the country you're traveling to, then you should download Google Translate or at least update it if you haven't already. I only had to use it a couple of times on this trip but once was with a taxi driver I flagged down when I couldn't get one using FreeNow. Having Google Translate helped a lot and it's easy to use. There's also a function not many people know about that allows you to translate any words, be it from a street sign, restaurant menu or ingredients on the back of a package. Just tap the camera icon in the search field of the app.
6. Get an e-SIM Card from local phone
When I told my buddy Sebastian Harrison of Cellular Abroad that my T-Mobile service was sometimes too slow to get directions or use an app, he suggested I use Ubigi. It's super easy and quick to sign-up for if you have a phone with an e-SIM. I have an iPhone 14 Pro so I just downloaded the app, followed the directions and created a second line within five minutes. I bought an Italian plan for $14 worth 10GB of data that expired in a month. It turned out I didn't need so much data because I only used 1GB. They also have plans for all of Europe. Either way, it was money well spent because I had no problem downloading apps or making phone calls using FaceTime or WhatsApp; everyone in Europe uses the latter.

7. Have a four-digit PIN for your credit card
When we were in the Munich Airport train station trying to buy tickets for the S8, to go have lunch in the city, the machine wouldn't take my credit cards without a PIN. In the end, I used my ATM card since I don't think I ever created a PIN. We ended up missing the first train, costing us 15 minutes of valuable time, so be sure your credit cards have a four-digit PIN.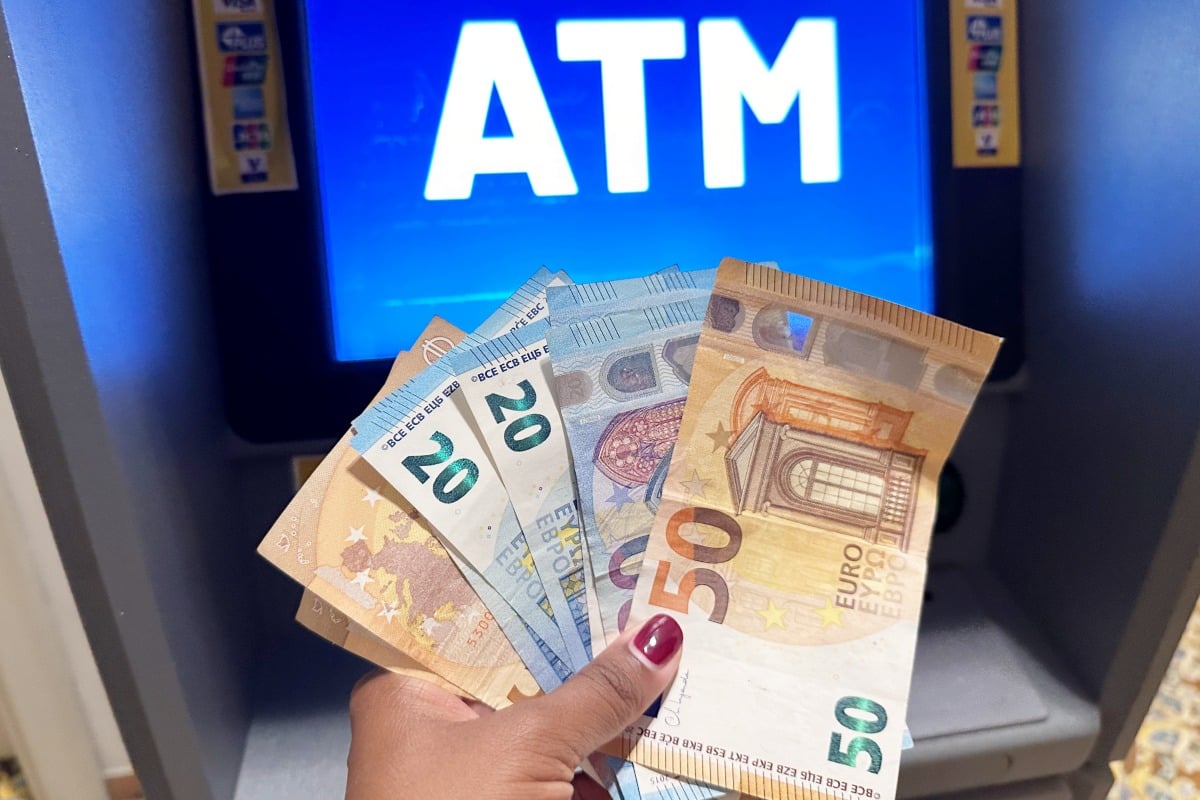 8. Get local currency
When I travel internationally, I usually just use my credit card for everything because it has the best exchange rate and pretty much everywhere accepts Visa or MasterCard. However, I did need some cash on multiple occasions like for some taxis (another reason to use FreeNow), in a small touristy store in Ischia, in a barber shop in Ischia and at a restaurant in Munich.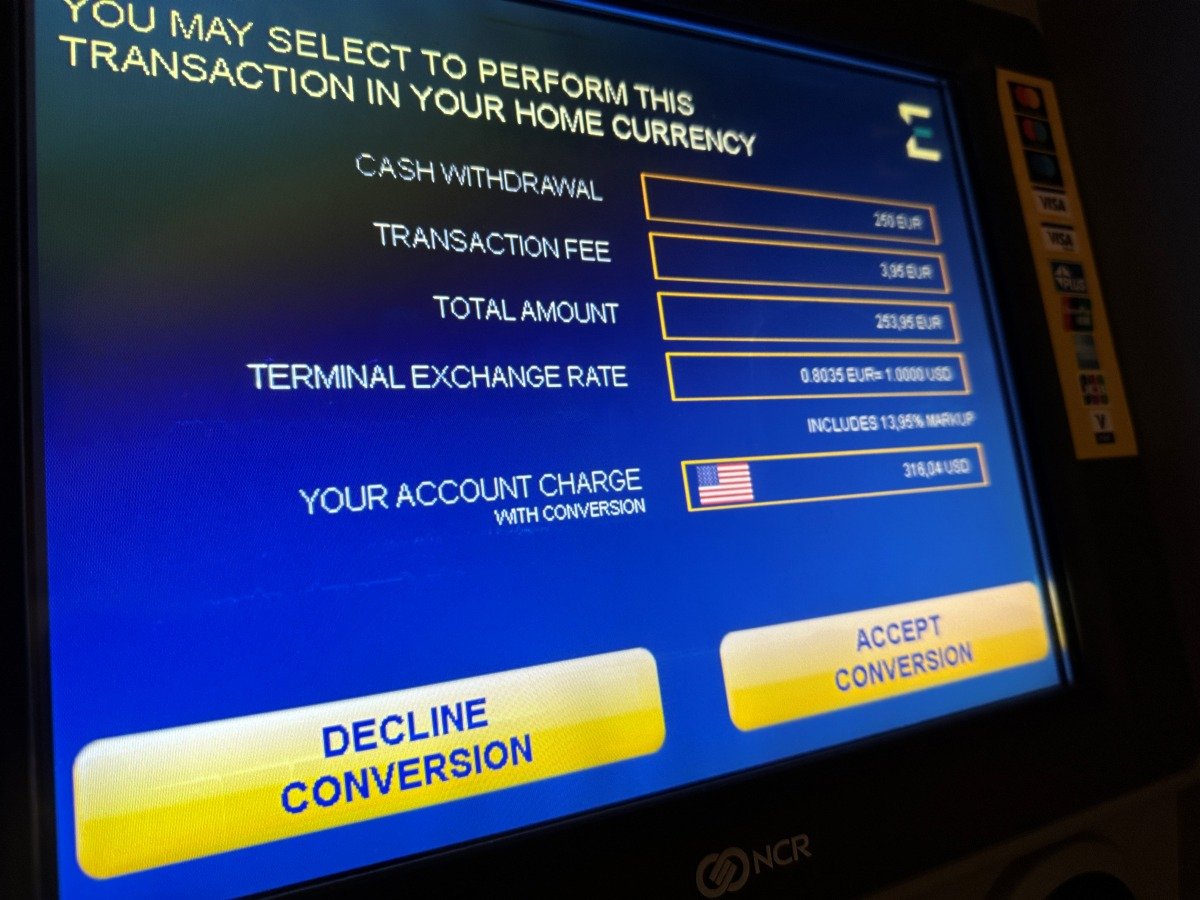 9. Don't fall for the USD currency conversion at ATMs/Stores
I've been warning readers about this for over a decade when I first went to London's famed Harrods department store. After handing over my credit card, the sales clerk asked if I wanted to pay in US dollars or pounds. I thought USD would be easier, which was a big mistake as their exchange rate was much higher than my credit card's if I had paid in local currency. This scammy trend is now showing up on ATMs trying to get in on the action. Always decline the conversion and only pay in local currency when using a credit card.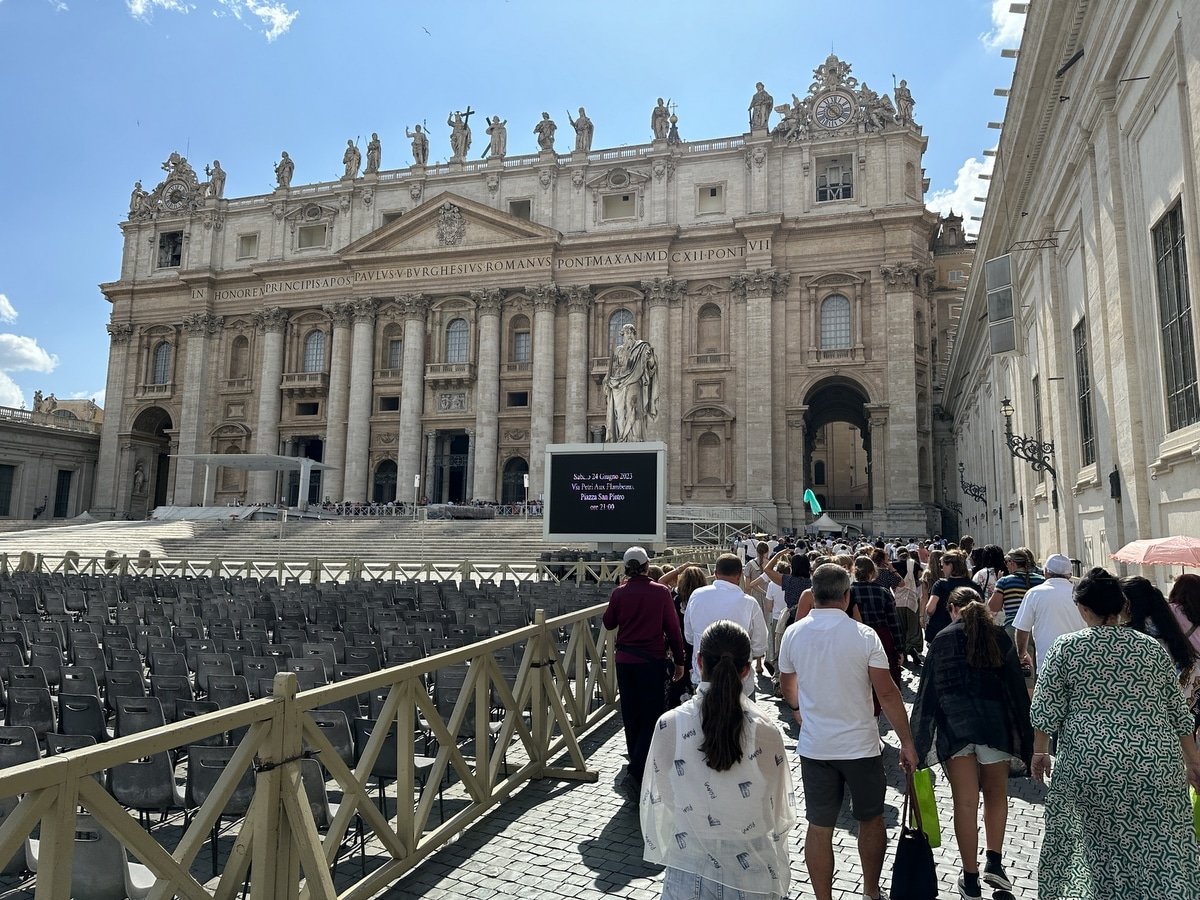 10. Prebook tours/tickets
As I mentioned earlier, we weren't able to get to Pisa from Livorno and not getting to see the Leaning Tower of Pisa turned out to be the one big disappointment of this trip for my kids. I know it's a tourist trap but try telling that to a three- and six-year-old who know about the tower and were excited to see it in person. The reason we didn't make it to Pisa is that I didn't pre-book a tour through the cruise company or individually. The same thing almost happened for the Vatican Museum. Fortunately, a friend of a friend, who is a legendary Italian movie star, pulled some strings for me. But if you want to see a certain site, pre-book. There are a number of companies that offer this service like GetYourGuide.com.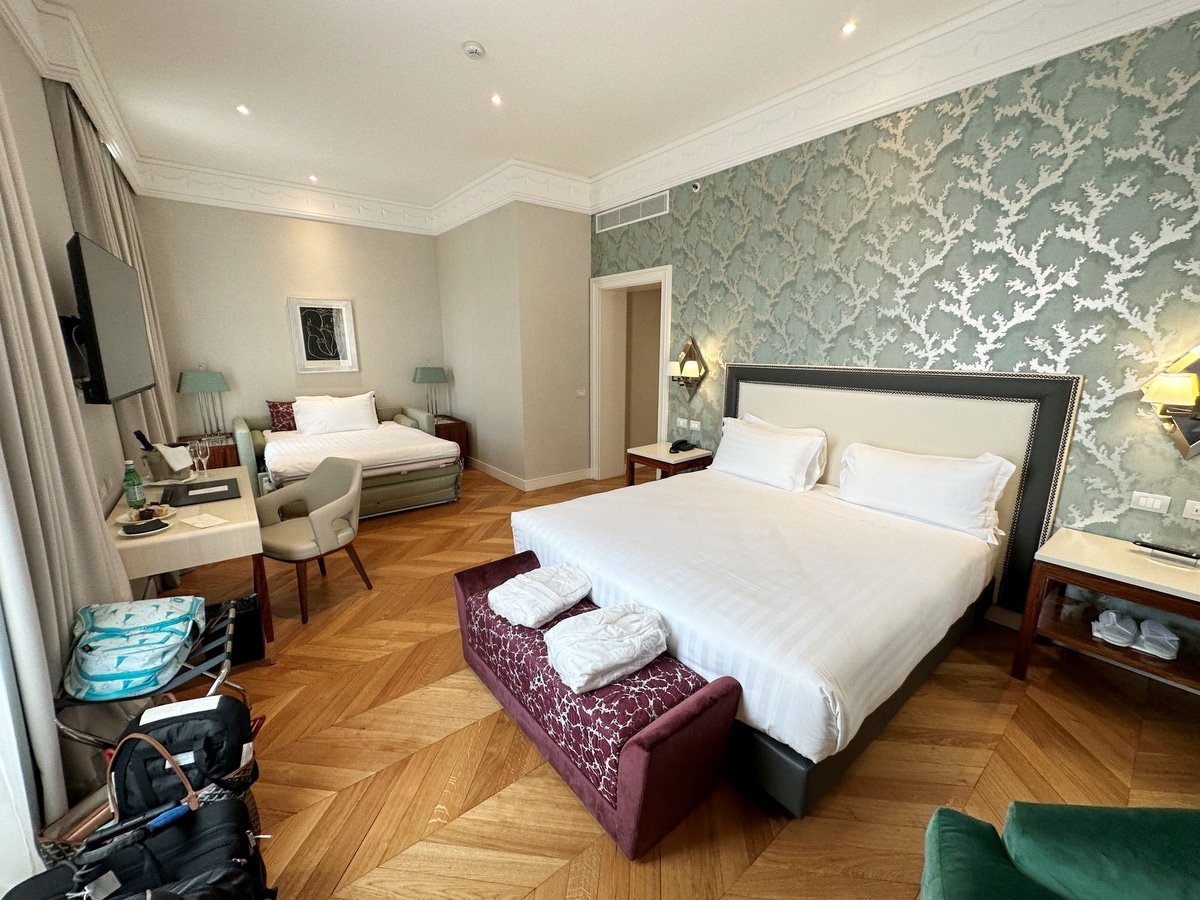 11. You might need two hotel rooms
I've been to Europe dozens of times but this was our first trip as a family of four and boy did I learn the hard way that if you have more than two people in your party, you either need to get a deluxe hotel room, a suite or two rooms. It's crazy since we have two little kids and it's absurdly expensive. But they're strict so be forewarned.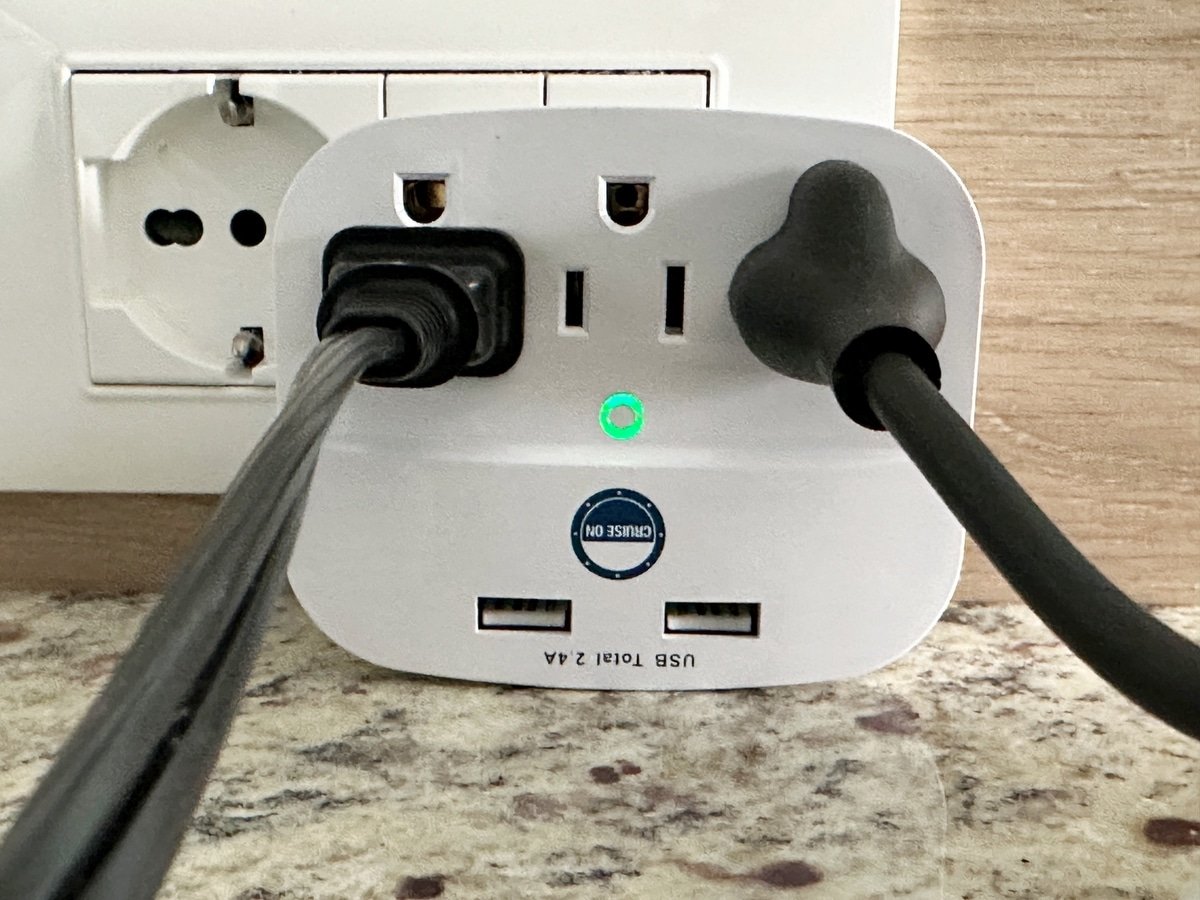 12. Bring these two gadgets
There are a lot of travel gadgets that you should bring on your travels and I will have to write a separate post but the two we used the most were a non-surge protected power strip like the one pictured above, which is great for cruises. Did you know that most cruise ships ban surge protected power cords? The other was something my wife purchased and I gave her a difficult time about it until we got to Europe and I saw the light. She bought a power strip with a European plug. I thought it was silly since we have one with a U.S. plug and we could just use an adapter but hers worked so much better. The other gadget I saw a lot of people carrying were portable handheld fans. Man, were we jealous. Europe was HOT.
So there you have it. If you're planning on traveling to Europe this summer, be prepared for massive crowds, overpriced lodging and difficult time finding a taxi. Although we were warned not to go, we still had a trip of a lifetime and would go back tomorrow if we could. Just remember: A little preparation goes a long way!
KEEP READING
• How to Save Money With a Secret Third Carry-On
• How to Use Your Wireless Headphones to Watch In-Flight Movies
• 10 Airport Security Hacks Every Traveler Should Know
• How to Get the Best Coach Seat on the Plane
• The Sleep Hack Every Traveler Needs to Know
• Never Get Your Valuables Stolen on the Beach
Want more travel news, tips and deals? Sign up to Johnny Jet's free newsletter and check out these popular posts: The Travel Gadget Flight Attendants Never Leave Home Without and 12 Ways to Save Money on Baggage Fees. Follow Johnny Jet on MSN, Facebook, Instagram, Pinterest, and YouTube for all of my travel posts.