This post contains references to products from one or more of our advertisers. We may receive compensation when you click on links to those products. For an explanation of our Advertising Disclosure, visit this page.
It's no secret that buying a home is expensive. Affording a mortgage down payment can also be a struggle, even if you're eligible for a reduced down payment such as 3.5% or less. The Rocket Visa Signature® Card can be one of your best options as you can get up to 5% back on purchases and redeem your points for a home purchase or extra mortgage payments.
Jump Right In Rocket Visa Signature® Card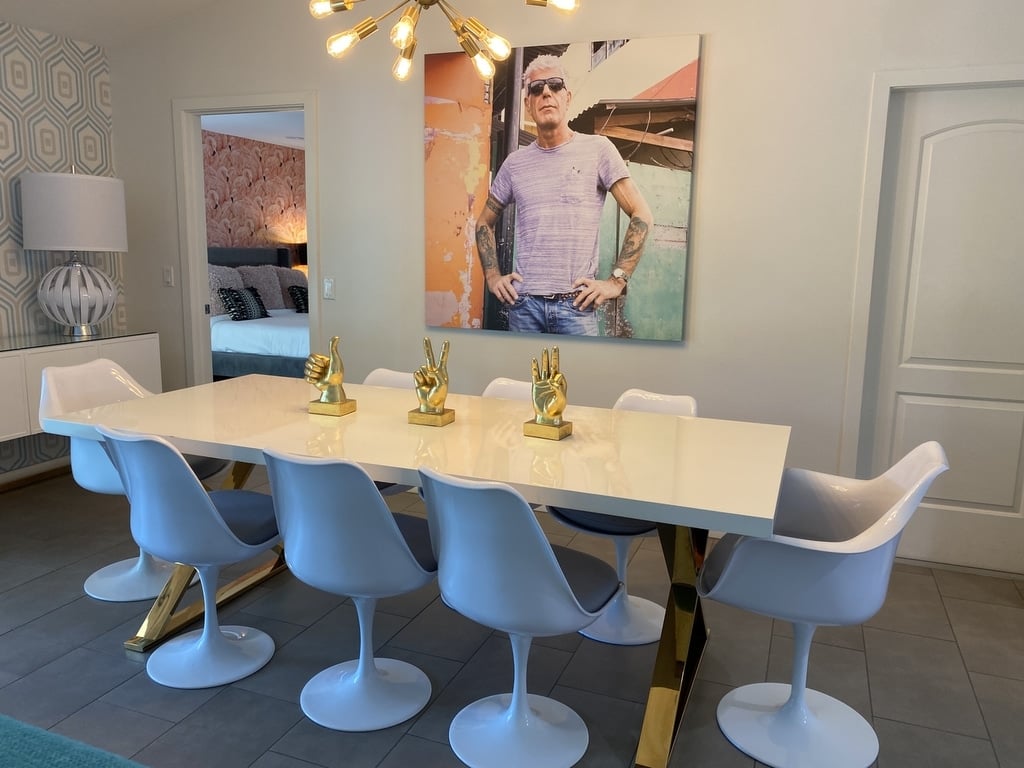 What is the Rocket Visa Signature® Card?
The Rocket Visa Signature® Card is a rewards credit card from Rocket Mortgage which is one of the largest online mortgage lenders by volume. You may consider this product if you plan on getting a home loan through Rocket or already have one they service.
This card earns Rocket Rewards that you can redeem towards mortgage-related costs or cash back. It's part of the Rocket Companies rewards program to help make homeownership more affordable.
Some of the card's best features include:
Earn 5x points on purchases
Points are worth up to 5% on redemptions
Multiple redemption options
No annual fee for existing Rocket Mortgage customers
Up to $750 in cell phone protection (subject to a $50 deductible)
Up to $10,000 in purchase protection
It's a metal credit card
This card is powered by Deserve and issued by Celtic Bank. You should have a good or excellent credit score from 670 to 850 to apply. It's possible to get credit card preapproval without impacting your credit score, so you might qualify as long as you are eligible for a mortgage.
Related: Are Metal Credit Cards Worth It? Factors to Consider
Card Fees
You will pay a $95 annual fee unless you have an active Rocket Mortgage loan. This expensive fee is waived once you are approved for an eligible mortgage until you pay it off.
To the delight of world travelers, there is no foreign transaction fee.
Essentially, this a great alternative to travel credit cards if you can earn from 2% to 5% back and waive the yearly fee.
Related:  Best No Annual Fee Travel Credit Cards
Who Should Apply for the Rocket Visa Card?
Consider applying for the Rocket Visa Signature® Card when you are getting a home loan from Rocket Mortgage or already have a qualifying loan from this lender. Additionally, be sure you can waive the $95 annual fee as the benefits are not worth the expense for most households.
It's not the best rewards credit card if you're unsure about which home loan lender you will be using or when you want a travel or cash back credit card with more redemption flexibility.
Related: The Best Credit Card Reviews (Cash Back, Travel, and More)
Signup Bonus
New Rocket Visa Signature® Card cardholders are eligible for a $200 statement credit after spending $3,000 in the first 3 months. This spending offer helps reduce your credit card balance upfront instead of having to apply the rewards to an upcoming or existing mortgage.
Related: The Best Limited-Time Credit Card Offers
Earning Rocket Rewards
All purchases earn 5 Rocket Rewards points per $1. These points don't expire, and you can earn additional points by completing various tasks for free like reading articles, completing quizzes, and using financial calculators on the Rocket Mortgage website or app.
This is a competitive rewards rate, and you will maximize it if you redeem your earnings for closing costs or downpayment when you're currently in the housebuying process.
Related: The Best Credit Cards for Couples To Earn Major Rewards
Redeeming Rocket Rewards
There are three redemption options with mortgage-related redemptions being the most valuable:
Mortgage closing costs or down payment: 5% back (up to 8,000 points for new loans)
Extra mortgage payment: 2% back
Credit card statement credit: 1.25% back
Be advised that you can only redeem 8,000 credit card points toward a new Rocket Mortgage purchase loan. Refinances are ineligible along with third-party or Charles Schwab partner offers The maximum redemption is an $80 savings toward closing costs or a down payment.
Along with redeeming up to 8,000 credit card points, you can redeem an additional 2,000 engagement points from interacting with the Rocket Mortgage website for a total of 10,000 redeemed points or $100 in total discounts.
The existing mortgage payment redemption option is competitive as you essentially earn 2% back on purchases, which is a competitive rate for flat-rate cash back credit cards. This option can reduce your loan principal but doesn't count as part of your minimum monthly mortgage payment.
However, you will want to avoid this card if you request non-mortgage statement credits as the earning potential is tepid.
You may also consider the Bilt World Elite Mastercard® which helps you save on rent, home purchases, cash back, and travel. This card has a $0 annual fee (See Rates & Fees), and you can redeem your points right away for non-housing expenses. Read more about the Rewards and Benefits to learn more.
Financial Planning Tools
In addition to reducing your mortgage balance, you have access to two personal finance tools:
Rocket Money: A budgeting app that can track purchases, make a spending plan, and look for ways to help you reduce spending. You also get complimentary Rocket Money Premium membership as a cardholder which is a savings as high as $12 per month.
SmartPay: Potentially increase your credit score by making several micro-payments during the statement period to minimize your credit utilization ratio.
Visa Signature Benefits
These Visa Signature perks can provide peace of mind when eligible items are lost, stolen, or damaged:
Cell phone protection: Theft and damage coverage of up to $750 ($50 deductible applies)
Extended warranty protection: Up to one additional year of warranty coverage
Porch Piracy Protection: Stolen packages are eligible for up to $10,000 in reimbursement
Rocket Visa Card Pros and Cons
Here are the advantages and disadvantages of the Rocket Visa Signature® Card.
Pros
Up to 5% back on purchases
Complimentary financial planning and retail protection benefits
No foreign transaction fee
Can get credit card preapproval with no credit score impact
Don't need a mortgage to apply
Cons
$95 annual fee for non-existing Rocket Mortgage customers
Low cash back value for non-mortgage redemptions
8,000 points redemption maximum for new Rocket Mortgage loans
Must have a Rocket Mortgage to enjoy the most rewards
Summary
The Rocket Visa Signature Card is an enticing rewards credit card if you are certain about using Rocket Mortgage as your home loan lender. Otherwise, the limited redemption values and $95 annual fee (for non-Rocket Mortgage customers) make this a lackluster way to earn credit card points.
Learn More: Rocket Visa Signature® Card
Related Articles: