The last cruise I took was in April, 2016. I was four months pregnant and it was the last big trip I was able to take before giving birth. So when my husband and I decided to take our two kids on a European cruise this summer, we had to buckle down and do some research to make sure we were up to speed on everything we needed to know and what we needed to bring. RELATED: If You're Going on a Cruise, Make Sure You Bring This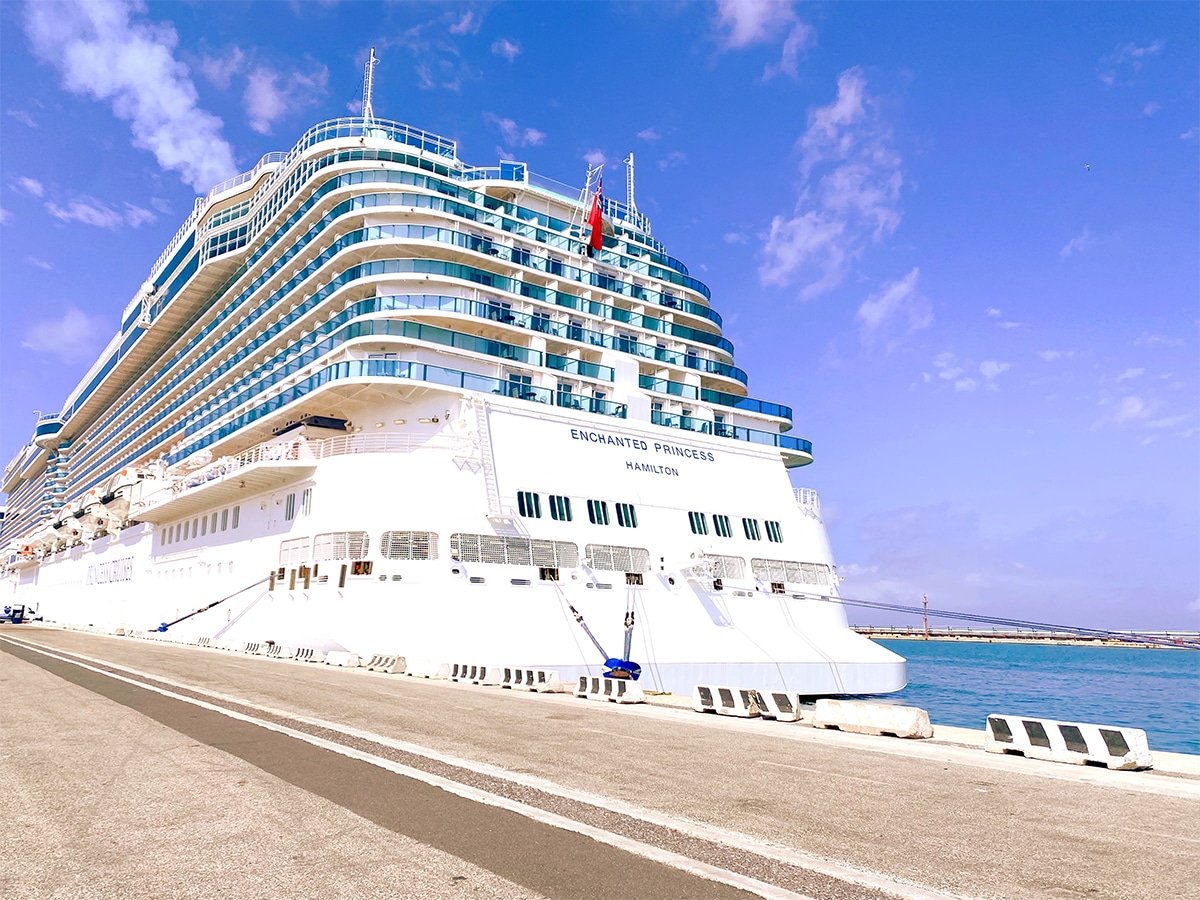 This post contains references to products from one or more of our advertisers. We may receive compensation when you click on links to those products. For an explanation of our Advertising Disclosure, visit this page.
We chose our route, a 7-day itinerary aboard Princess, from Barcelona to Rome with stops along the way in Gibraltar, Marseille, Genoa and Livorno. We packed a non-surge protected power strip (did you know that power strips with surge protection are banned by most cruise ships?) and also got some great tips from experienced cruisers, like packing these handy-dandy mini magnetic hooks that can stick to most cruise ship cabin walls and are a great way to maximize space, keep your cabin organized and always find things you're looking for. Read more about them here.
One of the things I loved about Princess is the medallion that each guest is given upon check-in on a Medallion-class ship. Medallion class ships are classified this way because it means those ships have Princess Cruises' high-tech OceanMedallion technology installed on-board. The medallion is your digital ship ID and comes on a long lanyard. The technology it enables is very cool. You can scan in and out of the ship with it but it also unlocks your cabin door as you approach, it can be used to pay for food and drink aboard the ship so you never need to carry cash, credit cards or a wallet around with you and it can also be used to locate your shipmates, which is extremely handy when, like us, you're traveling with two little kids. The medallions are essentially like having Apple AirTags (summer's hottest travel accessory) on your kids so you always know where they are.
As I mentioned, the medallions are on a long lanyard and while handy, they're not exactly stylish. Plus, they scream 'cruise ship passenger' when you're out exploring a port, which can make you a target for pickpockets. Speaking of which, to keep your valuables (cash, credit cards, ID, etc) safe from pickpockets, always wear a money belt like this RFID-blocking money belt from Lewis N Clark.
And our kids didn't always want to wear theirs (understandably; they're long on little kids and get in the way) so I'd end up throwing them in my bag and then spend upwards of five minutes rummaging through said bag trying to find them when we were getting back on the ship.
RELATED: Rick Steves Got Pickpocketed in Paris: Here's What He Wants You to Know
While aboard the ship, I saw a number of passengers wearing their medallions tucked into a wristband. While the wristbands can be purchased on the ship, you can get them for half the price on Amazon. It's the one thing I wish I'd bought before going on the cruise. It's definitely the way to wear the medallion.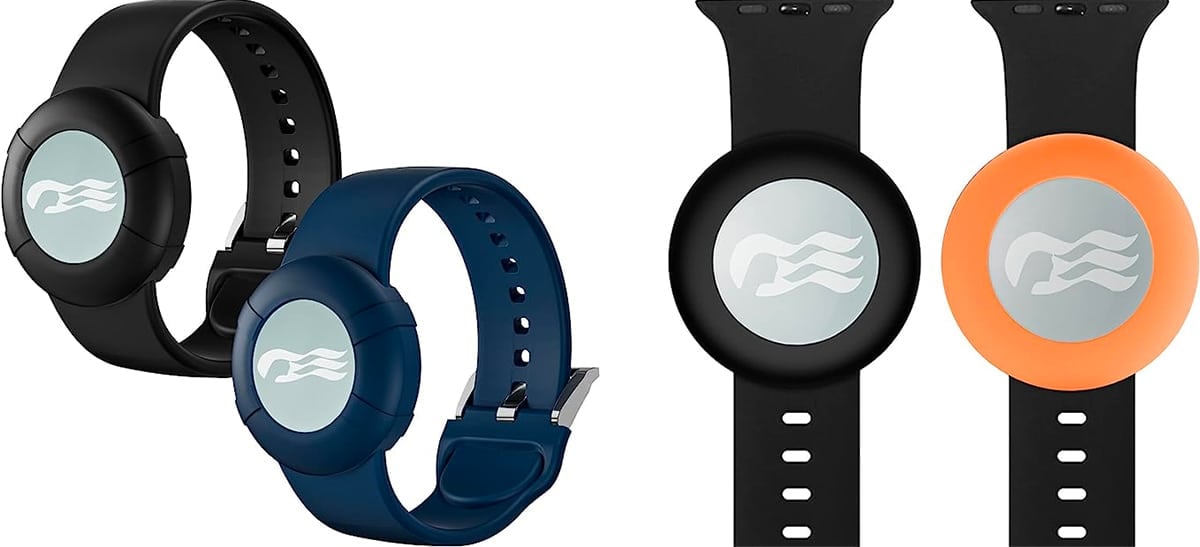 There are two options I really like. There's the watch adapter like this one, which slides on to the strap of your Apple Watch.  And there's also a wristband just for your medallion. Both options are a more stylish and discreet way to wear your medallion, plus, it won't get caught in your clothes or tangled with your crossbody bag strap, which happened to me frequently. Plus, they're waterproof, which makes them perfect for the pool when you want to have your medallion on you but don't want it around your neck. Check out more options here on Amazon.
KEEP READING:
–If You're Going on a Cruise, Make Sure You Bring This
–A Reader Suggested This Little-Known Cruise Essential I Never Knew Existed and She Was Spot-On
–Johnny Jet's Top 10 Cruise Tips
–12 Things to Know Before You Travel to Europe
–12 Things You Never Knew About Italy
Want more travel news, tips and deals? Sign up to Johnny Jet's free newsletter and check out these popular posts: The Travel Gadget Flight Attendants Never Leave Home Without and 12 Ways to Save Money on Baggage Fees. Follow Johnny Jet on MSN, Facebook, Instagram, Pinterest, and YouTube for all of my travel posts.