When I travel, I prefer to stay in chain hotels. Yes, I understand that many people like the experience of more boutique lodging, but I prefer consistency and the known quality I will receive when I am spending time away from home. I also like to have the backing and power of a well-known corporation if I find the local service is not up to my standards. RELATED: The Travel Hack Hotels Don't Want Guests to Know About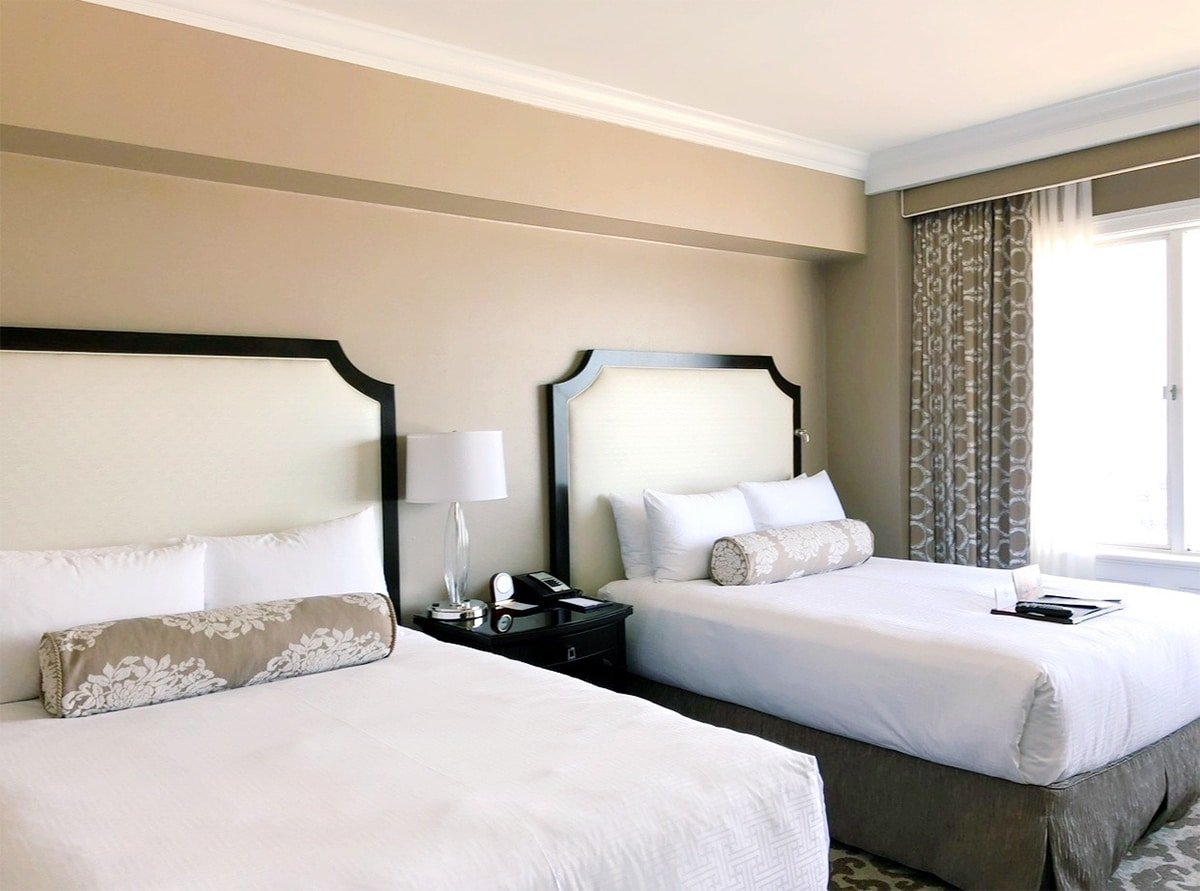 I generally choose a hotel from one of the big three US hotel corporations, Marriott, Hilton or IHG. This gives me lots of choices at many different service levels. Most of the time I stay at a mid-level business hotel chain. You know the names: Courtyard, Holiday Inn Express, Hampton, Residence Inn, Crown Plaza and Embassy Suites among others. You get the idea, not the fanciest, not the cheapest, but good mid-level hotels with generally dependable service that a traveler can rely upon. The quality of rooms and service is reliable and I always have a good idea of what to expect.
During my most recent travel to the Hudson Valley of New York, I checked into one of these hotels. The building looked great from the outside and it was in a perfect location, convenient to where I needed to be. It was part of one of the big chains and a name you would recognize. Check-in went well and the front desk clerk was very friendly; my preferences from my rewards membership were recognized and I was given the keys to my room.
When I entered the room and put down my bag, the first thing I noticed was that the TV was set up to the side on a slide mount, and even though it could be moved away from the wall and angled, there was no way it could be viewed from the bed. Unfortunately, this type of design is becoming more and more standard for hotels and just seems silly to me. While I don't generally use the television, if and when I do, I want to be able to watch it from bed. It seems the hotel expected this too as the remote control was left bedside, in a location from which the TV could not be viewed. This is a kind of design stupidity I just don't understand.
Unfortunately, this location in the Hudson Valley, combined with the building design, did not allow for a good wireless signal from my carrier but I wasn't concerned as I knew the hotel offered high speed internet. Signing into the hotel WiFi was easy; unfortunately, the speed was not useable at only 7Mbps down and 3Mbps up. This was not acceptable! High speed internet is defined by the FCC as 25 Mbps down; I was not even a third of the way there.
I picked up the phone to call the front desk to see if I had been given the WiFi upgrade promised to me through the rewards program. Unfortunately, as soon as I picked up the receiver the cord flew out and could not be reconnected. The RJ45 connection had been broken and not replaced. I had enough of a signal to call from my mobile phone, but the desk clerk did not understand the situation. Apparently she had no concept of WiFi. I decided to head back down to the front desk and try to explain things in person and demonstrate the issue.
The front desk clerk tried to walk me through the process of getting high speed internet but none of it worked. Apparently there was a code I needed, but the clerk could not find it. The hotel manager was called and I explained the situation with the TV, with the phone, and with the internet. She said that the hotel was due for a renovation that would be starting in the following month. She told me that she suggested to the owners that they close down as the service was not up to corporate standards but was told that it must remain open. I told her I was not impressed and that this was an unacceptable excuse. I went on to say that when a traveler books a room with a franchise, that traveler expects a certain level of service, and that by not offering that level of service, the franchise should be lost.
The manager agreed with me and was very kind. She said to go about my business, get to my upcoming meeting, and that even though she was due to go home, she would stay and find the code and leave it for me so at least I would have high speed internet service. The manager assured me everything would be fine when I returned.
When I got back, there was a code waiting for me, but no way to enter it and no instructions. The desk clerk and I spent about an hour trying to figure it all out but it was useless. It was obvious that from the hotel manager right down to the desk clerks no one knew anything about the Internet WiFi system and not even who or where to call for help. I gave up.
I went back to my room and decided to settle in for the night and take a shower. The bathroom appeared clean at first glance, until I got into the shower and found hair in it as well as mildew around the edges. YUCK!
Fortunately the bed was clean, but it turned out to be on an angle, it felt like I was falling out of it all night. On top of that, the fitted sheets were fitted in name only, they came off while I was sleeping and I woke up on a bare mattress. Double YUCK!
This is not the kind of thing I would expect from a mid-level large chain business class hotel with such a great reputation. I was not happy!
When I went to check out the front desk clerk asked me "How was your stay?" I'm not sure I would have said anything if she didn't ask me, but since she did I simply exploded with the litany of problems I encountered. I explained that any one of those issues while troublesome, would not necessarily be awful, but altogether it made for an unacceptable experience.
The clerk told me she could not do anything about the issues but would be sure to tell the manager who was not available at the time, and I would receive a call from her later in the day. I did not have high hopes that the call would come through.
Sure enough, I never received a call. Fortunately however I had the manager's business card that she had given me when I was working with her on the WiFi issue. Four days later I called the hotel and asked for the manager. I was told she was not available but I pushed it. I asked "Is she not available because she is not in today, or is she not available because she is doing something else." I was told she was in her office but "in conference". I then said that she had promised to call me four days previous and that I had not heard from her and that I would wait on hold.
The person on the other end of the phone asked for my name and it turned out she was the one to check me out and recognized it. She said she would get the manager and put me on hold, 30 seconds later I was speaking with the manager.
The conversation was pleasant but I explained that I was told I would hear from her and she never called. She apologized but told me she had taken care of the situation and had forgotten to call me back and explain.
"Taken care of the situation?" I asked. She told me she had refunded all hotel charges to my credit card, and added a free night to my rewards points for a future stay at the hotel of my choosing within the corporate group. The manager apologized again and assured me if I were to return in three months, the hotel would be fully renovated.
So yes, it was a bad night and an unacceptable experience, but fortunately the manager accepted responsibility and took care of the situation to the best of her ability. She took a bad situation and made it as good as she could.
So the lesson is, if and when you experience poor service, make sure to politely and appropriately express your disappointment. A poor facility does not always equal poor management, and good management may ensure you are compensated fittingly.
KEEP READING: HOTEL TIPS
–The Grossest Thing in Your Hotel Room Isn't What You Think … And Might Even Be Dirtier Than the Toilet
–My Terrifying Hotel Fire Experience and What I Learned from It
–This Portable Safe Helps Keep Your Valuables Safe
–How Much to Tip Housekeeping & Make Sure They Get It
–Think Before Leaving Your Toothbrush out in Your Hotel Room
–Why You Should Always Lock The Deadbolt While In A Hotel Room
Want more travel news, tips and deals? Sign up to Johnny Jet's free newsletter and check out these popular posts: The Travel Gadget Flight Attendants Never Leave Home Without and 12 Ways to Save Money on Baggage Fees. Follow Johnny Jet on MSN, Facebook, Instagram, Pinterest, and YouTube for all of my travel posts.