Seriously, what is going on with all of these outrageous airport and in-flight outbursts? You can somewhat understand people acting all crazy during the height of the pandemic but once the virus became manageable and governments started easing their strict rules, especially mask mandates, you would think things would calm down. Unfortunately, that hasn't been the case. The number of unruly passenger incidents might be down but the incidents are getting more and more outrageous. Just yesterday, an American Airlines passenger urinated on his seatmate on a New York to India flight and yes, you probably guessed what the culprit was.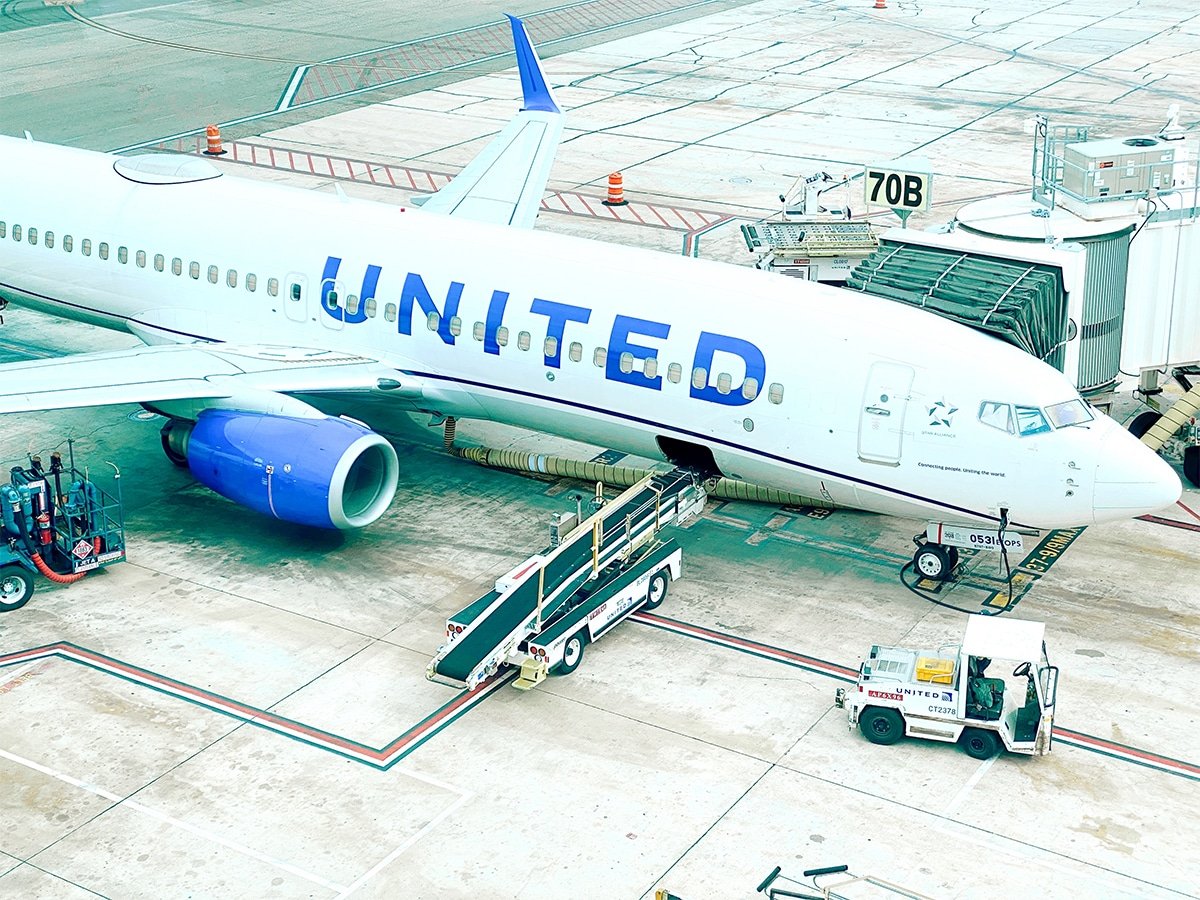 Last month, a woman truly lost it at Hartsfield-Jackson Atlanta International Airport and did the unthinkable as passengers ran and a week earlier, an American Airlines passenger went berserk at Miami International Airport.
The latest? Last night on a United Airlines Los Angeles (LAX) to Boston (BOS) flight, an incident occurred that might top them all. According to U.S. Attorney's Office, District of Massachusetts, a man was arrested for  attempting to open an emergency exit door aboard a flight to Boston and using a dangerous weapon, when he allegedly stabbed a flight attendant three times with a broken metal spoon.
Per court documents: "A Leominster, Mass. man has been arrested and charged for allegedly attempting to open an emergency exit door while aboard a United Airlines flight from Los Angeles to Boston and then allegedly attempting to stab a flight attendant in the neck. Francisco Severo Torres, 33, was charged with one count of interference and attempted interference with flight crew members and attendants using a dangerous weapon. Torres was arrested last evening at Boston Logan International Airport."
According to the charging documents, about 45 minutes prior to landing, an alarm sounded, alerting crew that a door between coach and first class has been disarmed. A flight attendant discovered that the door's handle had been moved out of the fully locked position and that the emergency slide arming lever had been disarmed.
According to the US Attorney's Office, a flight attendant reported that he had observed Torres near the door and believed Torres had tampered with the door. "A flight attendant then confronted Torres about tampering with the door, to which he allegedly responded by asking if there were cameras showing that he had done so. According to court documents, the flight attendant then notified the captain that they believed Torres posed a threat to the aircraft and that the captain needed to land the aircraft as soon as possible."
Prosecutors say that Torres then hit a flight attendant three times in the neck area with a broken metal spoon. Torres was tackled to the ground by fellow passengers and was restrained by flight crew. He was immediately taken into custody when the flight landed in Boston. He is charged with one count of interference and attempted interference with flight crew members and attendants using a dangerous weapon. Sentencing could be up to life in prison, up to 5 years of supervised release and a fine of up to $250,000.
Passengers who were on the flight told police that Torres had asked "where on the safety card it showed where the door handle was located during the flight attendants' safety briefing prior to takeoff and that Torres was seen pacing in a galley before attacking the flight attendant."
Here's a disturbing video of what happened aboard the aircraft, leading up to the incident.
"I'm taking over this plane": Man attacks flight attendant with broken spoon, tries to open door before being subdued on Boston-bound flight pic.twitter.com/H969gdsOQG

— BNO News Live (@BNODesk) March 7, 2023
Fortunately, no one on board was seriously hurt and a United Airlines representative told local NBC10 Boston in a statement: "We have zero tolerance for any type of violence on our flights, and this customer will be banned from flying on United pending an investigation. We are cooperating with law enforcement in their investigation."
Unfortunately, it's highly unlikely that Torres will do serious time or even pay a $250,000 fine. You have to wonder, what the heck was he thinking?
RELATED:
–VIDEO: Woman Loses it at Atlanta Airport and Does the Unthinkable as Passengers Run
–VIDEO: American Airlines Passenger at Miami Airport Wins Most Outrageous Behavior Award
–VIDEO: Where The Hell Is Miami Airport Security?
Want more travel news, tips and deals? Sign up here for Johnny Jet's Daily Travel Tip newsletter! Just fill in your email address and check the Daily Travel Tip box—and you'll have Johnny's best tips, straight to your inbox each day!