According to Asian News International (ANI), "An Indian passenger allegedly urinated on a US co-passenger mid-flight on an American Airlines (AA-292) flight to New Delhi from New York, an official said on Sunday. A 21-year-old Indian was identified as Arya Vohra who is a student in the US. He urinated on a US citizen on March 4 while he was drunk." I don't know which is worse: This incident or the time a drunk American Airlines passenger threw up on his first class seatmates.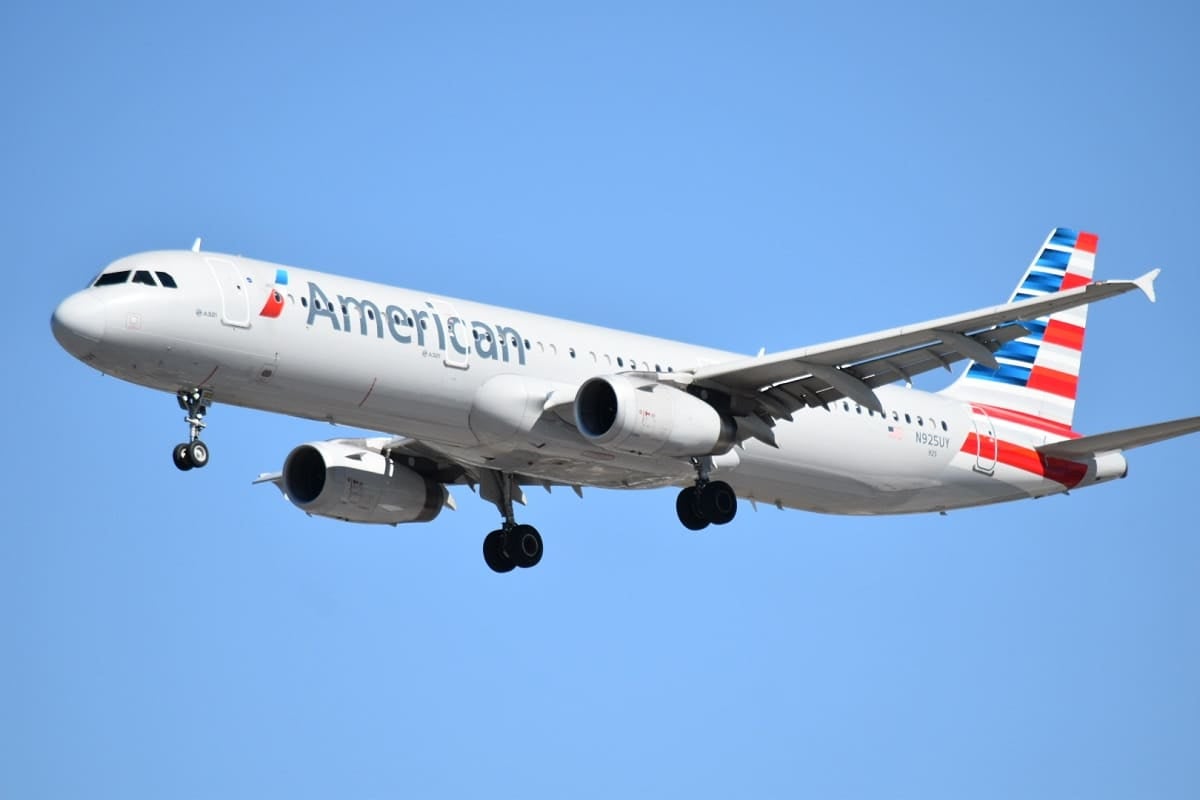 It'll come as no surprise that alcohol was to blame as it seems to be the culprit in almost every mid-flight altercation … and definitely when urination is involved. Sadly, this wasn't the first time something like this has happened and probably won't be the last.
According to FlightAware (screenshot above), the 14-hour, 51-minute flight took off on-time at 8:30pm and landed in India a few minutes early at 9:23pm local time. American operates a 777-300 on this route and it's not clear where the passenger was seated but it appears to be the last row of business class. Partial seat map shown below, thanks to SeatGuru.


What is clear is that Vohra is going to pay heavily, since American Airlines has already banned him … and that's probably the least of his concerns. A spokesperson told The Independent that "American Airlines flight 292 from John F. Kennedy International Airport (JFK) to Indira Gandhi International Airport (DEL) was met by local law enforcement upon arrival in Delhi due to a disruptive customer." And according to ANI, the airport's deputy chief of police Devesh Kumar Mahla said, "the suspect would still be prosecuted for 'endangering flight safety' under India's Civil Aviation Act," adding that Mr Vohra was handed over to Delhi Police before being released on Sunday afternoon.
He also runs the risk that the school he's attending kicks him out and the U.S. cancels his student visa.
ANI says, "the Purser informed that the passenger was heavily intoxicated, and was not adhering to crew instructions on board. He was repeatedly arguing with the operating crew, was not willing to be seated and continuously endangering the safety of crew and aircraft and after disturbing safety of fellow passengers, finally urinated on pax seated on 15G." Vohra is 21 years old, apparently without a parent nearby, and sitting in business class with flight attendant's offering alcohol every few minutes so what did you expect? Obviously not was his parents were expecting.
More details about the incident are in this news report below:
AA's Business Class on their 777-300

AA's Business Class on their 777-300 is plush as each seat turns into a flatbed 75 inches long and with 43 inches of pitch (legroom).


In case you're wondering, a one-way ticket on this route isn't cheap. The same Saturday flight two weeks from now will set you back $6,362.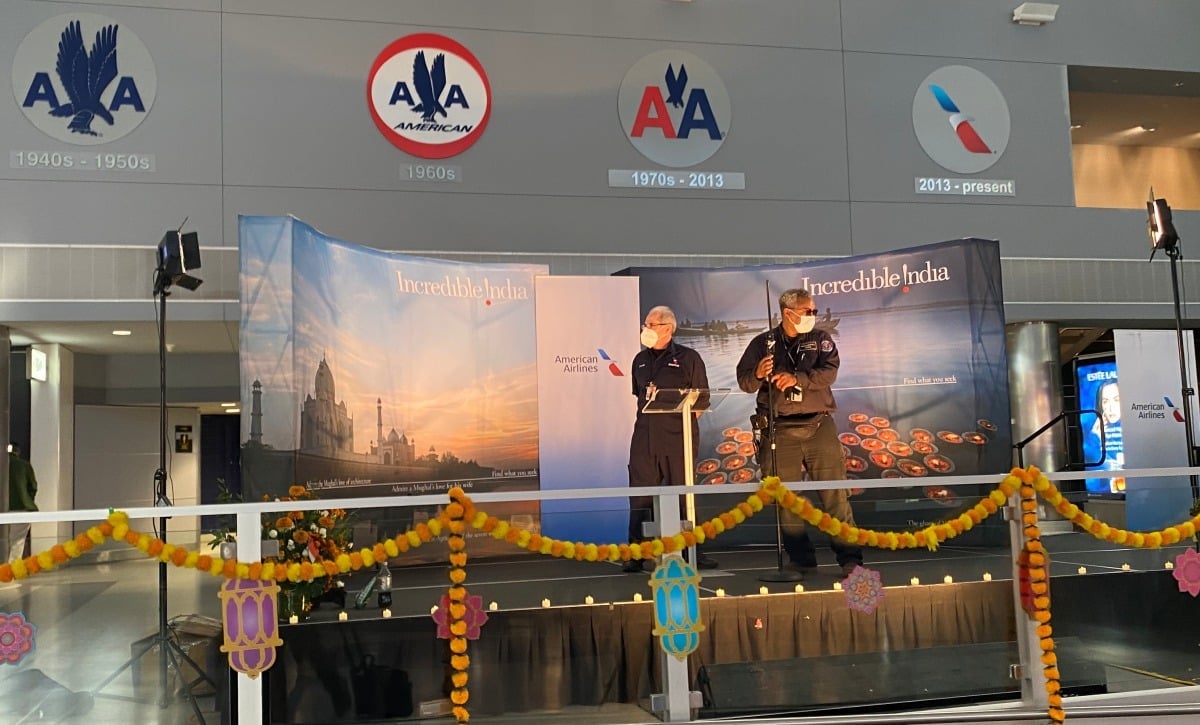 Randomly, I happened to be traveling through John F. Kennedy International Airport (JFK) the day American Airlines launched this nonstop service and they made a big deal out of it … as they should since flying nonstop from the U.S. to India during the pandemic was quite remarkable. It was Friday, November 12th and American Airlines was setting a stage up for a press event, which included representatives from both countries. I'm sure they've all been informed of this incident.
VIDEOS:
Want more travel news, tips and deals? Sign up here for Johnny Jet's Daily Travel Tip newsletter! Just fill in your email address and check the Daily Travel Tip box—and you'll have Johnny's best tips, straight to your inbox each day!