One of my favorite things about traveling is taking a hike or a walk around a new area. It's the best way to get to know a destination, IMHO. My dad always taught me to stop and smell the flowers, so that's what I try to do and teach my kids as well. But I tell them not to get too close to some plants. RELATED: The iPhone Map App Every Traveler Needs to Download Now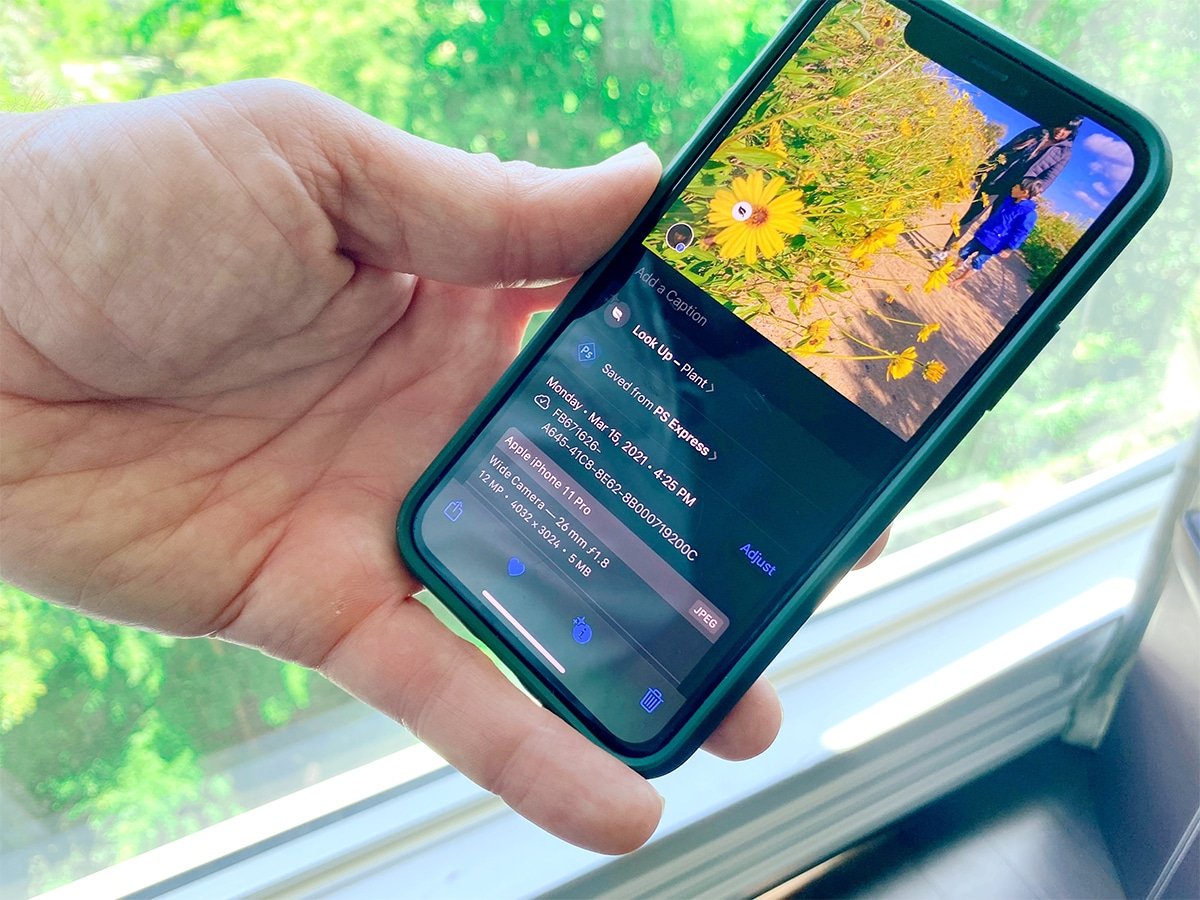 The problem is, I don't always know what flowers I'm smelling, and I often end up wondering what flower or plant I'm looking at. There are a few ways you can identify plants, including a new way, using an iPhone feature you probably already have on your iPhone but don't even know about.
1. Do a reverse Google image search
One way to find out what a particular plant, flower or tree is, is to upload a photo to Google instead of typing in a search term and doing a reverse image search.
2. Use Visual Look Up
When iOS 15 was released, users got access to an iPhone feature called Visual Look Up to identify and find out more about plants and flowers, but it also works for popular landmarks, pets and other objects that appear in your photos. Here's how:
-Open a photo in full screen; the Visual Look Up button indicates Visual Look Up information is available for that photo.
-Swipe up on the photo or tap the Visual Look Up button.
-Tap the icon that appears on the photo or at the top of the photo information window to view Siri Knowledge and more information about the object.
Here's a quick video demonstration:

3. Download the Garden Answers app
The Garden Answers app is another great option. It's free, highly rated on both Android and iOS versions, and can instantly identify over 20,000 plants.  Just download the app and register with your email or Facebook account. From there, it's easy: snap a picture, tap submit and voila! You'll instantly get the accurate identity of the plant and detailed information about it from garden and horticulture experts. And if you're a gardener (which I'm not) concerned about a plant disease or insect infestation, you can use the keyword search feature. It contains answers to over 200,000 commonly asked plant questions.
Are there any great apps you use to identify plants, flowers and trees? Leave a comment!

KEEP READING
Want more travel news, tips and deals? Sign up here for Johnny Jet's Daily Travel Tip newsletter! Just fill in your email address and check the Daily Travel Tip box—and you'll have Johnny's best tips, straight to your inbox each day!