A few days ago, my travel tip for my free daily travel tip newsletter (sign up here) was to register to earn double Hilton Honors points in 30 seconds. I've embedded it below. For those of you who choose their biggest competitor, Marriott, I'm also sharing one of their best promotions right now for earning Bonvoy points. So first, here's how to get double Hilton Honors Points. RELATED: VIDEO: The Travel Hack Hotels Don't Want Guests to Know About

How to Get Double Hilton Honors Points
If you're a Hilton Honors member and are planning on staying at one of their hotels in the next four months, then I highly recommend you take advantage of this promotion. It takes just two clicks and a total of 30 seconds (quicker if you don't have to verify your account.) From Hilton: "From January 1 through April 30, 2023, we're giving you two ways to earn. Enjoy Double Points on every stay, plus 1,000 Bonus Points each time you stay with a different brand within the Hilton portfolio." FYI: The photo above is from our last Hilton stay, which was at the Hilton Hawaiian Village — here's that story.
How to Earn Marriott Bonvoy Points with Uber & Uber Eats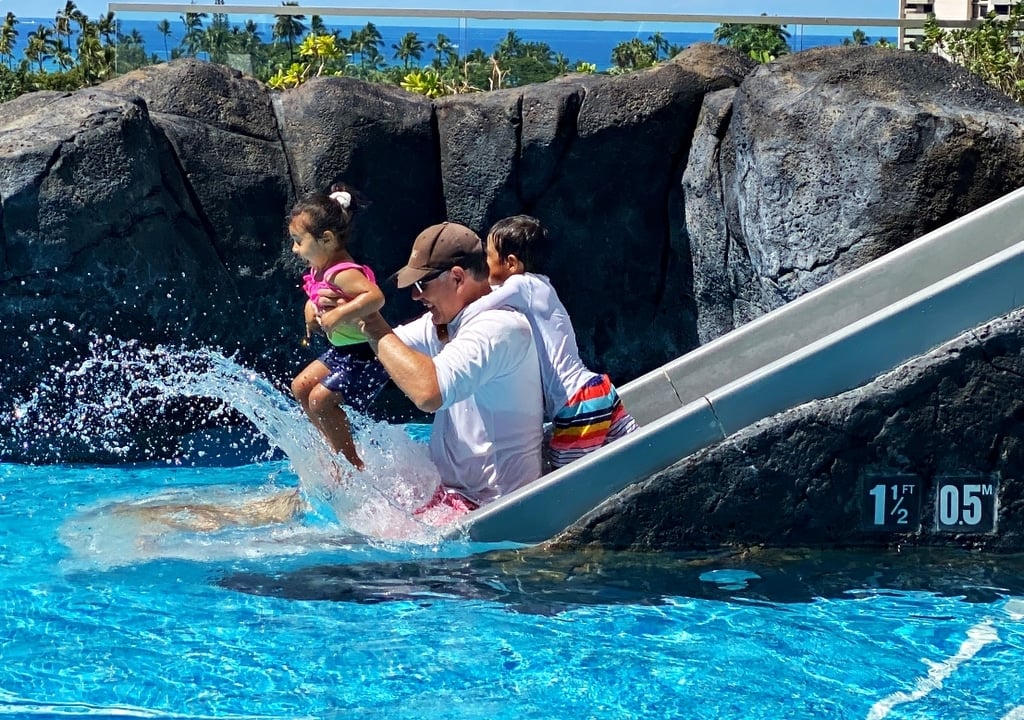 If you stay at Marriott or use Uber or Uber Eats, this is a no-brainer promotion to set up. It takes 20 seconds as long as you have your login for Marriott. Step-by-step directions are below, straight from Marriott.com.
You can earn Bonvoy points whenever you have qualifying orders with Uber Eats and rides with Uber throughout the U.S., whether you're at home or on the road. Just link your accounts.
FYI. The photo above is from last year, when we stayed at the Ritz-Carlton Waikiki. I used 350,000 Bonvoy points to spend 5 unforgettable nights. Here's the story.
Link your accounts
Make sure you have your Marriott Bonvoy membership information ready. Not a member? Join now.
Open the Uber app — if you have an Uber Eats account, it will be linked at the same time.
Go to "Settings" and scroll down.
Tap on "Marriott Bonvoy."
Tap "Link Account."
Sign in to your Marriott Bonvoy account with your email or membership number and wait for confirmation that your accounts have 

been linked

.
Start earning on qualifying Uber Eats orders and select

Uber rides

.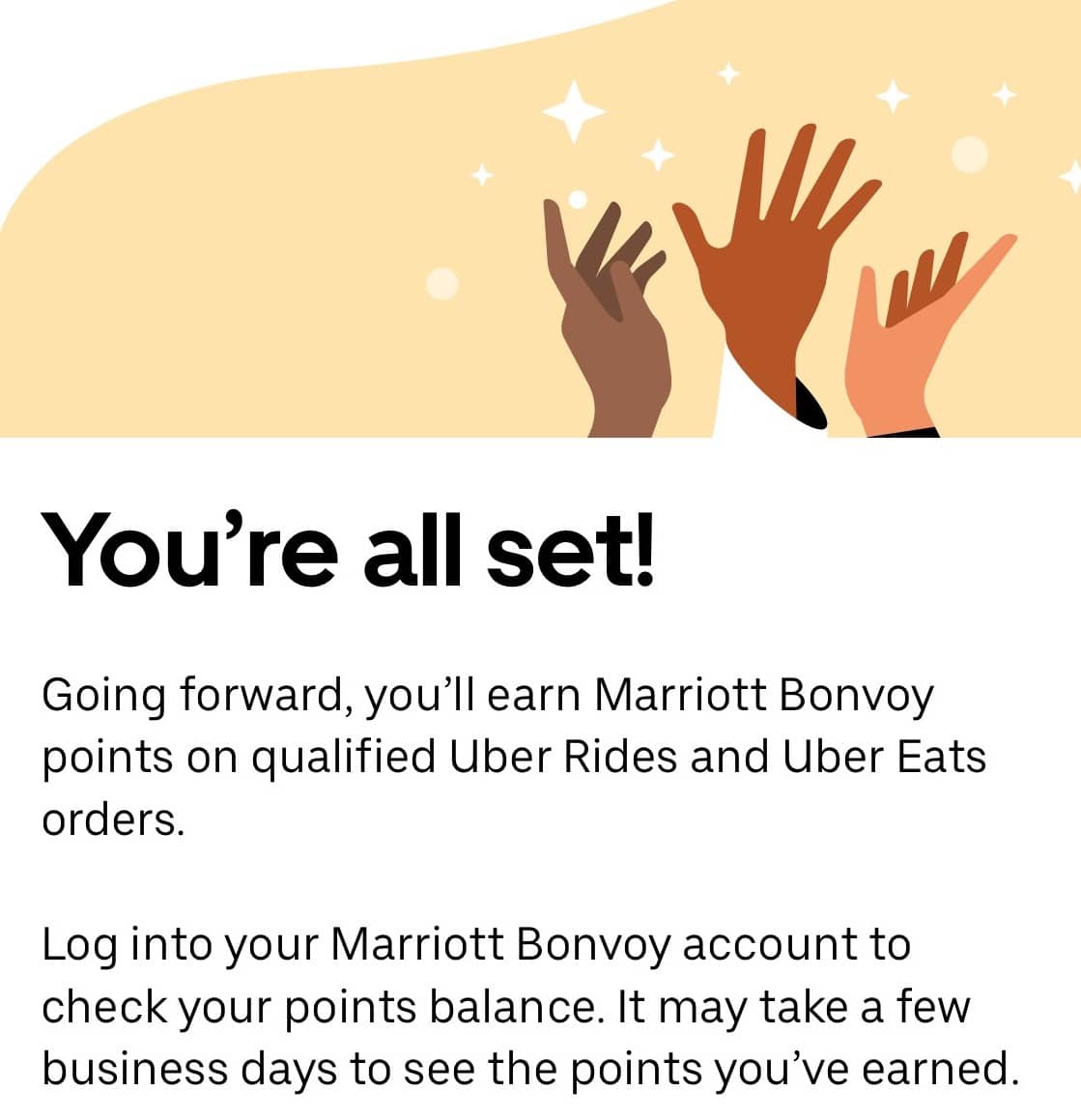 Above is a screenshot of my confirmation that my accounts are now linked and I'm sure this will help earn more points so I can take my family on another amazing vacation.
KEEP READING
Love to save money when you travel? Sign up to Johnny Jet's free newsletter and check out these popular posts: 10 ways to find cheap flights and 12 ways to save money on baggage fees. Follow Johnny Jet on MSN, Facebook, Instagram, Pinterest, and YouTube for all of my travel posts.