This post contains references to products from one or more of our advertisers. We may receive compensation when you click on links to those products. For an explanation of our Advertising Disclosure, visit this page.
Who doesn't love a travel gadget that's inexpensive, super-useful and takes up virtually no room in your bag? This handy find checks all three of those boxes.
The Flight Flap is a phone and tablet holder that's specifically designed for air travel (although it can be used in a multitude of settings). But it's concept is as an in-flight stand to hold up your phone or tablet while you're using it to play games or watch movies.

It's made from aluminium and neoprene and its flexible design means it can be molded into a stand to suit your needs. When you're finished, just flatten it back out to easily stow in your bag. It's extremely small, flat (when folded down), and lightweight so it's an easy thing to throw in your bag and go. But when you need it, it's very handy to have.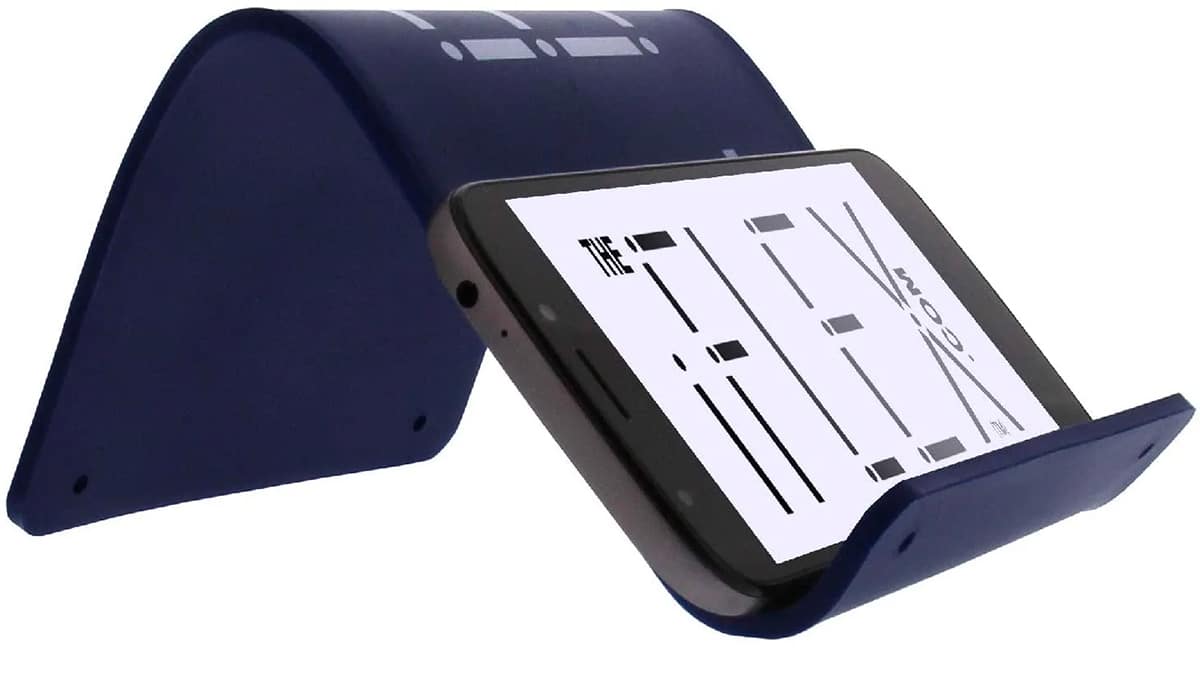 A friend just recommended the Flight Flap to me and raved about it. I have been using a similar product for the past couple of years and it's a must-have for me too, both at home and when I travel. The one I use is the iFlex adjustable phone and tablet stand and it works essentially the same way as the Flight Flap, though is made of silicone. It weighs only 6oz so it's no big deal to throw it in my bag.
RELATED: Flight Attendants and Pilots to Watch on YouTube
Both stands are non-slip with good grip so your device will stay in place and both are designed to attach to your seatback tray table for easy, hands-free viewing. I use it all the time when I travel, both for myself or my kids. But I also use it almost every day at home when I'm watching something on my phone at night. It can be used for FaceTime calls, to prop your phone up with a recipe or at the gym. For less than $20, this is a smart and handy accessory to have for around the house and when you travel. It folds down so flat that it is easy to take wherever you go.
RELATED: Why You Should Travel With a Roku Streaming Stick
I first learned about the iFlex phone and tablet stand from watching YouTube videos made by flight attendants, with their recommendations of the products they love. And since flight attendants are such frequent flyers, you know they have all the best travel tips and tricks. Speaking of which, this is the item flight attendants say they never travel without!
Buy the Flight Flap here on Amazon and buy the iFlex phone and tablet stand here, also on Amazon.