This post contains references to products from one or more of our advertisers. We may receive compensation when you click on links to those products. For an explanation of our Advertising Disclosure, visit this page.
Are you interested in applying for the Citi Custom Cash℠ Card but unsure if you'll be approved? Don't worry, you're not alone. Many people wonder if this card is difficult to get and what factors play a role in the approval process. In this guide, we'll take a closer look at the Citi Custom Cash credit card and what you can expect when applying for it. From credit score requirements to application tips, we'll cover everything you need to know.
The information for the Citi Custom Cash℠ Card has been collected independently by Johnny Jet. The card details on this page have not been reviewed or provided by the card issuer.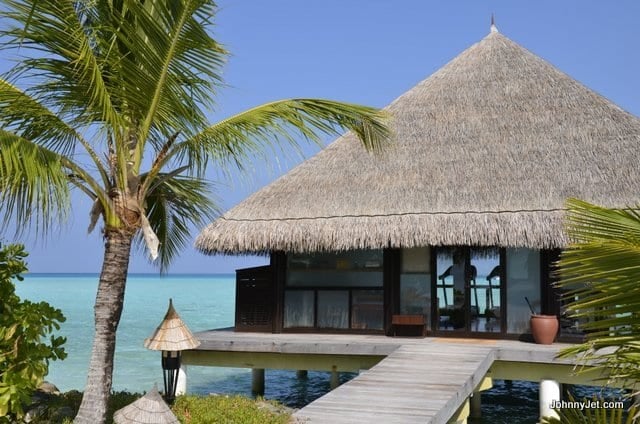 Is the Citi Custom Cash Hard to Get?
First, let's take a look at what the Citi Custom Cash offers. This card is a cashback credit card that earns 5% cash back on purchases in your top eligible spending category each billing cycle (up to $500 spent per month, then 1%). The 5% cash back categories include: restaurants, gas stations, grocery stores, select travel, select transit, select streaming services, drugstores, home improvement stores, fitness clubs, and select live entertainment.
It also earns 1% cash back on all other purchases.
Points can be redeemed for cash back (as a statement credit), direct deposit, or via a check. Gift cards, travel,  and the ability to Shop with Points at Amazon.com are also possible redemption options.
Now, onto the big question – is the Citi Custom Cash credit card hard to get? The answer is it depends. Like all credit cards, the Citi Custom Cash℠ Card has certain eligibility requirements, including credit score, income, and debt-to-income ratio. However, these requirements can vary based on a number of factors.
How To Get the Citi Custom Cash Card
Generally, to be considered for the Citi Custom Cash℠ Card, you'll need a fair, good, to excellent credit score. In addition, you should have a stable income and a low debt-to-income ratio.
It's worth noting that Citi may also consider other factors when evaluating your application, such as your credit history, employment status, and overall financial stability. For example, if you have a long history of on-time payments and a solid credit history, this may improve your chances of being approved for the Citi Custom Cash credit card.
To improve your chances of being approved for the Citi Custom Cash credit card, here are a few tips:
Check your credit score before applying. If your credit score is below the recommended range, take steps to improve it.
Pay down existing debt. A high debt-to-income ratio can hurt your chances of being approved for any credit card.
Provide accurate and up-to-date information on your application. Any discrepancies or errors could result in denial.
Summary
In conclusion, the Citi Custom Cash isn't hard to get. However, it may be more difficult to get than some other cards, but it's not impossible. If you have a good credit score, a stable income, and a low debt-to-income ratio, you may be a good candidate. Be sure to follow the tips above and provide accurate information on your application to improve your chances of approval.
Learn more: Citi Custom Cash℠ Card
Related Articles: