This post contains references to products from one or more of our advertisers. We may receive compensation when you click on links to those products. For an explanation of our Advertising Disclosure, visit this page.
Many credit cards nowadays focus on travel benefits and travel rewards, including some form of car rental insurance. It can be a huge money saver – but be sure to read the fine print and know which card to use. Not all protections are equal. What are the best credit cards for car rental insurance?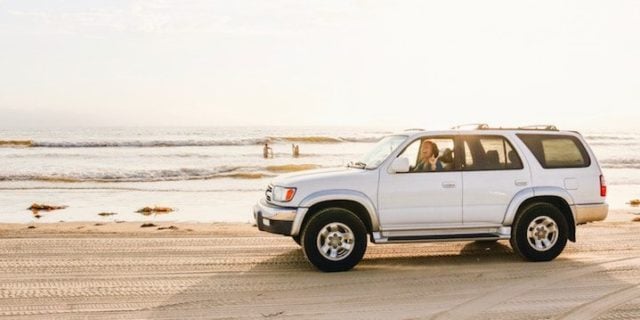 Best Credit Cards with Rental Car Insurance
What kind of protection do credit cards for car rental insurance generally offer?
Most premium travel cards, such as the Citi Prestige® Credit Card, Chase Sapphire Preferred and Chase Sapphire Reserve and some of the other best Chase credit cards and best Citi credit cards offer coverage that covers damage to your rental vehicle. You will likely be covered if you (involuntarily) damage the car you rented.
This can save you quite a bit of money.
It will allow you to decline the collision damage waiver (CDW) and loss damage waiver (LDW) from the rental agency. Both can be as high as $10-$30 per day, depending on where and when you rent the car. Note that you are actually required to decline the agency's coverage for the credit card insurance to kick in.
What credit cards offer primary coverage, and why do you need it?
Chase's all-star cards, the Chase Sapphire Preferred® Card and Chase Sapphire Reserve® is probably the top choices for a car rental. Not only do they have a relevant category bonus, but they also beat the competition by offering primary coverage. Many other cards' coverage is secondary.
This means that in case of an accident, you do not have to go through your main car insurance policy. Therefore, your personal insurance premiums won't be affected if you have an accident in your rental car. If you are only offered secondary coverage through a credit card, you are required to first submit a claim to your personal car insurance. Your car benefits will cover only what your personal insurance won't.
Note that, for people who do not have a car and thus do not have their own car insurance, even a secondary coverage would be treated as primary. Similarly, most car insurance won't cover outside of the U.S., in which case credit card secondary coverage will also be treated as primary.
What do credit cards for car rental insurance NOT cover?
Liability insurance is simply never included in credit card car rental insurance. This means that if you do not have liability coverage from your personal car insurance, you should most definitely accept the rental agency's liability insurance. Liability insurance will cover the damage caused to third parties by the vehicle you are driving. That damage can be costly if you're involved in a serious accident. You shouldn't drive without it.
Also, check the fine print if you are traveling abroad: some countries may not be covered. Australia, Israel, Italy, Ireland (and Northern Ireland), Jamaica, and New Zealand are excluded from some credit cards. If you plan to drive in one of these countries, you should double-check that your credit card still has you covered.
Similarly, some vehicle types or brands are often excluded. Check before you rent to avoid any bad surprises down the road.
Long-term rentals can also void your credit card's coverage. It makes sense, as credit cards for car rental insurance aren't there to replace a full car insurance policy. Double-check the fine print if you are renting for more than 30 days. Most credit card insurances won't even cover the first 30 days if the rental contract states that the rental period is longer than that.
Points and Miles Users – a Word of Caution
Most cards will require you to pay for the car rental in full with your credit card. What about those hard-earned Hertz or Avis points that you want to redeem, then? Don't worry, it's still worth using them. But for car rental awards, you will want to remember to accept the insurance from the rental agency. You can also check that your own personal car insurance will cover you.
One exception is using Chase Ultimate Rewards points through the UR travel portal. If you pay for your car rental with your UR points directly, you will benefit from the same car rental insurance your Chase Sapphire Preferred or Chase Sapphire Reserve normally offers a paid rental. But then again, you might find better value in using your UR points for flights or Hyatt stays.
Final Thoughts
Carrying a credit card that offers car rental insurance coverage can be a big money saver. However, make sure you read the fine print that comes with your card so you don't have problems if you ever need to submit a claim. See this page if you've looking for the best car insurance for your everyday car.
Best Credit Cards with Rental Car Insurance