This post contains references to products from one or more of our advertisers. We may receive compensation when you click on links to those products. For an explanation of our Advertising Disclosure, visit this page.
Dive into the diverse world of credit cards and discover the perfect match for your lifestyle and spending habits! With so many different types of credit cards available, there's sure to be one that caters to your unique needs and preferences.
Whether you're a frequent traveler, a savvy shopper, or someone who loves to rack up rewards, there's a credit card designed just for you. From the Chase Sapphire Reserve® with its incredible travel perks to cash back cards and low-interest options, the possibilities are endless.
Use one of the cards below to unlock the full potential of your spending and start enjoying the benefits of different types of credit cards today.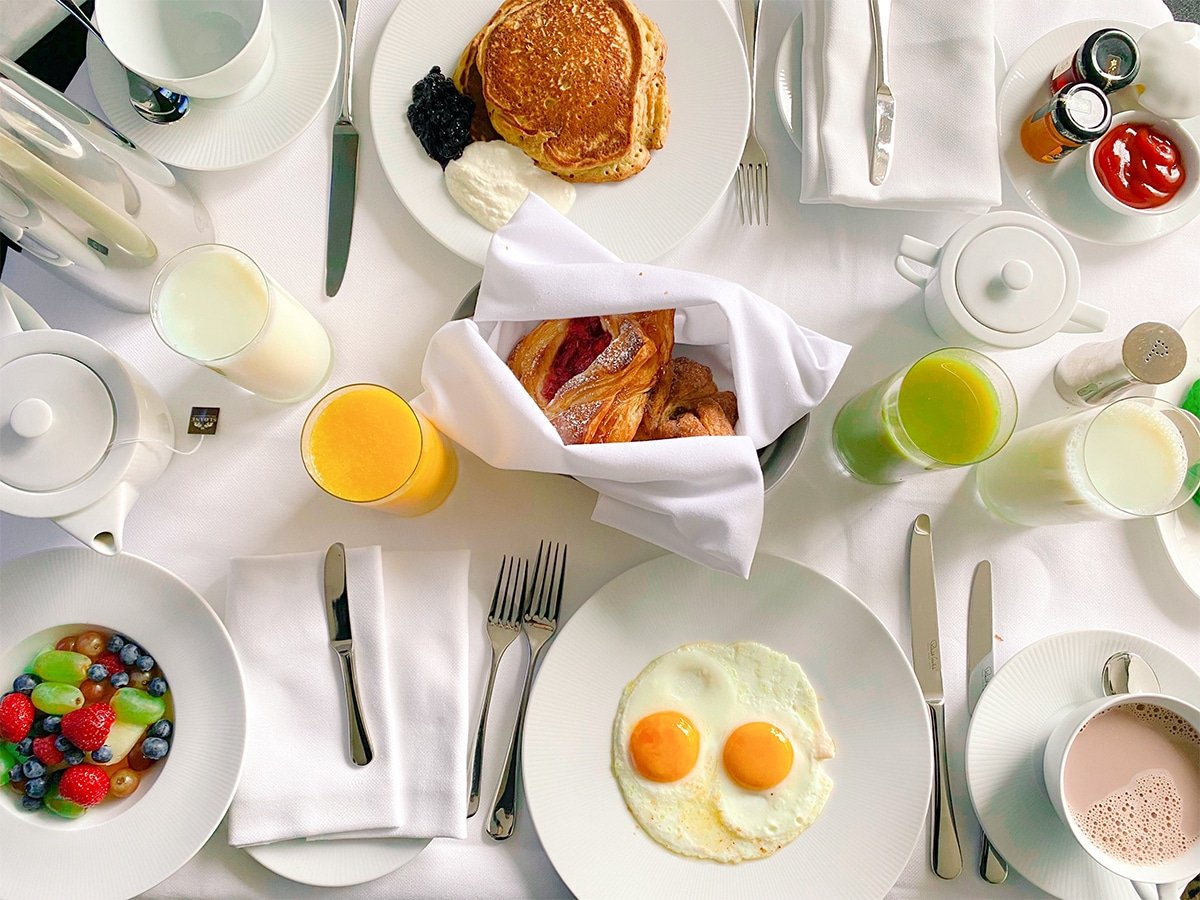 Terms apply to American Express benefits and offers. Enrollment may be required for select American Express benefits and offers. Visit americanexpress.com to learn more.
Different Types of Credit Cards
Maybe you want a credit card to establish a credit history. Or maybe you want a credit card that earns rewards points you can use for cash or travel awards. Perhaps you want a balance transfer credit card because your current credit card(s) interest rate is high and you want to move to another credit card account with a lower rate.
Before you try for a new credit card, don't go for the first advertisement or pre-approved offer you see. Not every credit card is equal, and some of these different types of credit cards will be more beneficial to you than others. 
Here is a preview of what you can expect to see:
Travel rewards credit cards
Airline and Hotel credit cards
Flexible rewards
Premium credit cards
Cash-back credit cards
Balance transfer credit cards
Student credit cards
1. Travel Rewards Credit Cards
Of all the different types of credit cards, travel rewards credit cards are possibly the most common credit card type. There are three different types of travel credit cards:
Although you can add several branded and unbranded credit cards to your wallet in the future, you may start with the one that has the highest earning potential for your current spending habits.
Airline and Hotel Cards
Most airline and hotel loyalty programs offer their own credit cards that offer bonus points when you support that particular brand. You might also earn bonus points on select purchase categories like groceries and gas.
Branded cards that charge an annual fee usually offer additional loyalty program benefits. Airline mile credit cards usually offer free checked bags and priority boarding. These can be great options if you are loyal to a particular airline and fly often.
It's not uncommon for hotel credit cards such as the Marriott Bonvoy cards to offer a free hotel night certificate with each card anniversary. You will also enjoy upgraded to –in most cases– a mid-tier loyalty membership status.
Flexible Travel Cards
Banks like American Express Membership Rewards®, Chase Ultimate Rewards®, and Capital One credit cards offer their own travel rewards cards that don't exclusively partner with a certain airline or hotel brand. These cards offer bonus points on any travel purchase regardless of who the travel provider is. 
Where these flexible cards differ is their additional benefits and point redemption options. Some cards let you redeem your points for travel statement credits of recent purchases or booking future travel through the credit card rewards portal.
Other cards, like the Chase Sapphire Preferred® Card, let you transfer points on a 1:1 basis to airline and hotel partners including Southwest Airlines, United, Marriott Bonvoy, and IHG.
Premium Travel Cards
A semi-exclusive niche in the travel rewards space are premium travel credit cards that command annual fees as high as $650. Don't worry about the sticker shock. These cards usually come with lavish benefits like travel credits, free airport lounge membership, and other complimentary travel upgrades that can be beneficial to frequent travelers and can offset the cost of the annual fee.
Most premium credit cards offer flexible rewards. The two most common cards are the Chase Sapphire Reserve® (credit score needed here) and The Platinum Card® from American Express. In recent years, airlines and hotels have also launched premium products to award their most loyal members.
Two "catches" to premium travel credit cards are you usually need a minimum 740 credit score and have owned at least one credit card with positive payment history. If you don't meet these two guidelines yet, setting your sights on applying for one in the near future is a worthy goal.
2. Cash Rewards Credit Cards
The information for the Citi® Double Cash Card, the Chase Freedom Flex℠, and the Capital One Savor Cash Rewards Credit Card has been collected independently by Johnny Jet. The card details on this page have not been reviewed or provided by the card issuer.
The other different types of credit cards that offer rewards are cash-back credit cards. Some of these cards may let you redeem your rewards points for gift cards, Amazon shopping credits, or even award travel. However, the most common redemption offerings are statement credits or bank account deposits.
Cash rewards cards offer the ability to earn a flat cashback where you earn the same amount on each purchase. For instance, the Citi® Double Cash Card earns up to 2% back for every dollar spent. You earn 1% back when you buy, plus an additional 1% when you pay for your purchase. To earn cash back, pay at least the minimum due on time.
Alternatively, you can earn tiered rewards like the Chase Freedom Flex℠ which earns 5% back on the first $1,500 spent on quarterly bonus categories (once activated) and 1% on non-bonus category purchases.
Another tiered rewards card is the Capital One Savor Cash Rewards Credit Card which earns 4% back on dining, select streaming services, and entertainment, 3% back at grocery stores, and 1% back on all other purchases.
3. Balance Transfer Credit Cards
Credit card interest rates can be outrageous and cost a small fortune. One way to pay off a credit card balance interest fee (minus a balance transfer fee of up to 3%) is with a balance transfer credit card.
Some travel and cash rewards cards offer 0% introductory offers. These cards can be a good option if you have excellent credit (740 credit score or higher), as you can still earn rewards points on new card purchases. But other cards are dedicated to balance transfers and can offer longer 0% terms. They also usually have more lenient credit requirements.
However, note that balance transfers may not be used to pay other credit cards or loans issued by the same bank. So, for instance, you can't use one Chase card to pay for another Chase card. 
Two balance transfer credit cards you might consider include:
Citi Simplicity® Card
Chase Slate Edge℠
These cards can be a good option to help you manage high-interest rates and get back on your feet.
Citi Simplicity Card
The information for the Citi Simplicity® Card has been collected independently by Johnny Jet. The card details on this page have not been reviewed or provided by the card issuer.
For instance, the Citi Simplicity® Card has no annual fee, no late fees, and no penalty rate. 
Also, there is a 0% Intro APR for 21 months on balance transfers from the date of the first transfer and 0% Intro APR for 12 months on purchases from the date of account opening. After that, the variable APR will be 18.99% – 29.74%, based on your creditworthiness. Balance transfers must be completed within 4 months of account opening.
There is an introductory balance transfer fee of $5 or 3% of the amount of the transfer, whichever is greater for balance transfers completed within 4 months of account opening.
Citi Flex Plan offers are made available at Citi's discretion.
Chase Slate Edge
The Chase Slate Edge℠ is also a no-annual-fee card that comes with several perks. Card benefits also include the ability to lower your interest rate by 2% each year. You will automatically be considered for an APR reduction when you pay on time and spend at least $1,000 on your card by your next account anniversary.
The Chase Slate Edge℠ lets you get an automatic, one-time review for a higher credit limit when you pay on time, and spend $500 in your first six months.
Read more about this card in our Chase Slate Edge review. 
4. Business Credit Cards
As you might guess, business credit cards help you maximize business purchases. Some cards offer bonus points for online-related purchases like social media advertising. Other cards, like the Ink Business Preferred® Credit Card, prioritize physical purchases at office supply stores, gas stations, and travel.
There are different types of credit cards in the business category to help with your business needs, including no-annual fee business credit cards for people looking to build their business credit score. 
It's possible to redeem your points for travel, cash, or both.
5. Student Credit Cards
Being a college student has perks beyond getting a student discount at local businesses. Although college student credit card spending limits are kept small, college students can enjoy better rewards than non-college students with similar credit profiles.
Some student credit cards offer a statement credit by maintaining a minimum 3.0-grade point average. By establishing a positive payment history in college, it's possible to have a good credit score to qualify for a top rewards credit card after graduation.
The Journey® Student Rewards from Capital One® is an unsecured card that doesn't require a security deposit, and it may offer a higher credit limit than secured credit cards. It also doesn't charge an annual fee or foreign transaction fee, and it earns purchase rewards. This can be used to build credit without having to worry about extra fees. Cardholders can use the free CreditWise app to track their credit.
You earn 1% cash back on every purchase, and on-time payments get you a 1.25% boost. This means you get 1.25% back on every purchase when you pay your balance in full each month. If you spend $200 a month, you get a $2.50 bonus cash instead of the standard $2 bonus cash (minus potential late fees) with the 1% bonus.
Cardholders can also earn $5 per month for 12 months on select streaming subscriptions when they pay on time (exclusions apply). You can pick the monthly due date and be automatically considered for a higher credit line in as little as six months. Another helpful perk is the $0 fraud liability if your card is ever lost or stolen. 
Learn more: Student Credit Cards
6. Secured Credit Cards
Most credit cards are unsecured which means they don't require a security deposit. Unsecured cards are also more likely to offer purchase rewards.
But if your credit score is below 620 or you have no credit, a secured credit card can be a better option. With secured cards, your credit limit is equal to your security deposit. For most cards, your deposit may be as high as $500.
As you establish a positive payment history, your credit score increases, so you can begin applying for unsecured rewards credit cards. To qualify for unsecured rewards credit cards, you usually need a credit score of at least 620, although a 700+ credit score is recommended for most cash or travel rewards credit cards.
Summary: Different Types of Credit Cards
Although there are many different types of credit cards, any credit card can help your credit score grow as long as you manage it responsibly. As it increases, you can qualify for cards that offer more valuable purchase rewards and additional benefits. Once you know the different types of credit cards, you can decide which one best suits your current needs.
Related Articles: