Anthony Bass, Toronto Blue Jays relief pitcher, has taken to Twitter to call out United Airlines for the way one of their 23,000 flight attendants treated his wife on a recent flight.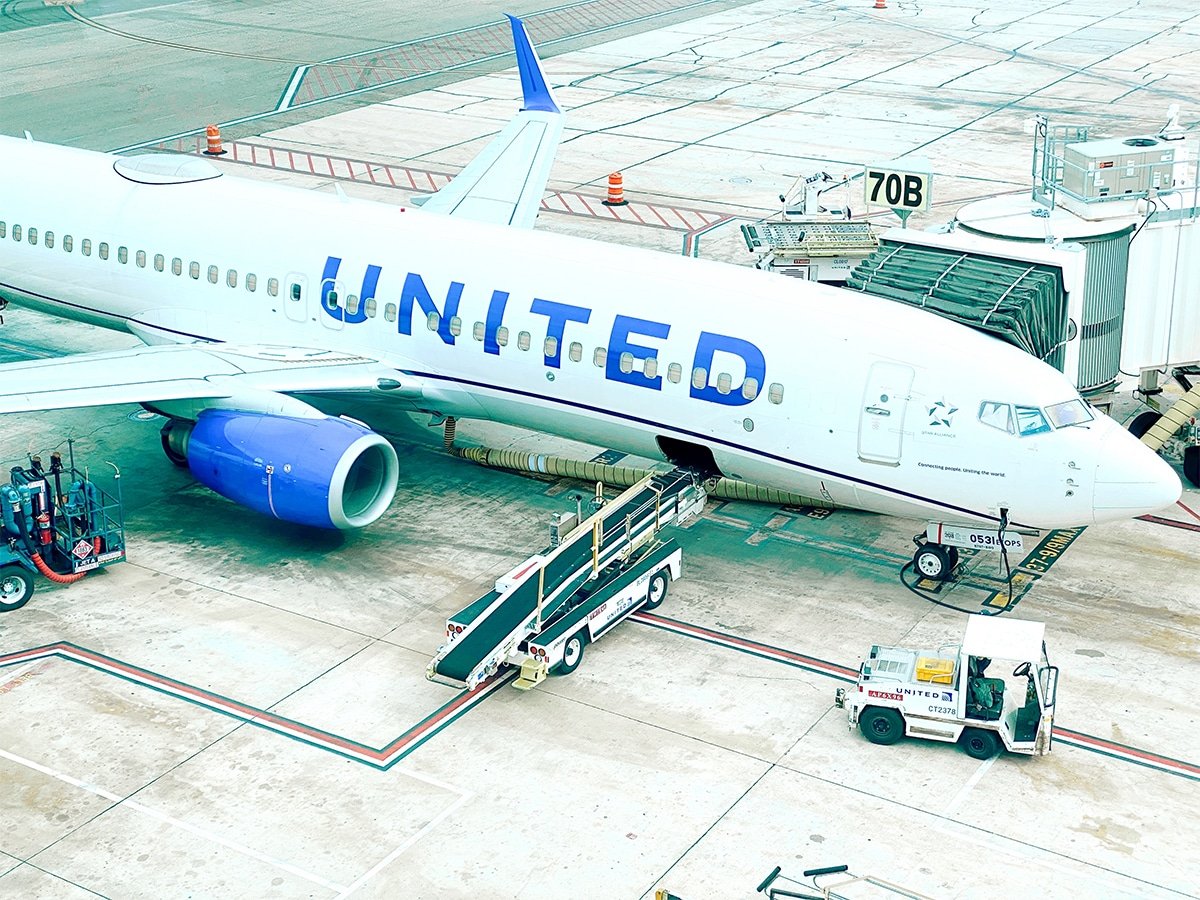 This post contains references to products from one or more of our advertisers. We may receive compensation when you click on links to those products. For an explanation of our Advertising Disclosure, visit this page.
Bass is 35 years old, a native of Michigan and has played for a number of MLB teams, including the Chicago Cubs, Houston Astros, Miami Marlins, San Diego Padres, Seattle Mariners and Texas Rangers. So he and his family travel a lot.
On April 16, Bass tweeted, "The flight attendant @united just made my 22 week pregnant wife traveling with a 5 year old and 2 year old get on her hands and knees to pick up the popcorn mess by my youngest daughter. Are you kidding me?!?!"
The flight attendant @united just made my 22 week pregnant wife traveling with a 5 year old and 2 year old get on her hands and knees to pick up the popcorn mess by my youngest daughter. Are you kidding me?!?! pic.twitter.com/vLYyLyJC54

— Anthony Bass (@AnthonyBass52) April 16, 2023

Bass included a cute photo of his kids sitting quietly on their iPads, wearing cute child-safe headphones like my kids use and a bunch of popcorn on the floor below them.
One of his followers commented, "Genuinely curious who should clean up the mess your 2 year old made? As a parent of three kids I am the one responsible for them." Bass responded, "The cleaning crew they hire!"
Another person commented, "I have three kids, just flew coach 12 hours, and was able to clean up after them — for every mess. It's called parenting. Do you expect park janitors to clean up after your pet? No; Your child, your responsibility."


Someone else wrote, "Entitled much? I have a great idea 💡 Maybe not give your child something that is going to create a massive mess? Just because they have a cleaning crew, it doesn't mean that people should disrespect them by creating more of a mess. I'm a parent as well, it's called "respect"
I think it's disgusting that the stewardess made a pregnant woman clean up a mess if they're going to supply popcorn on the airplane be ready for messes to clean up if you don't like it, don't serve popcorn.
As I mentioned above, I have two little kids, both just a year older than Bass' and mine travel a ton so I can relate. One of my kids' favorite snacks and plane pastime is eating Cheerios but they can definitely be messy. My wife and I try to pick up anything that falls on the ground, but we can't always get them all. Besides, after the pandemic, everyone wants to know that the planes have been cleaned. This is one way to know if the cleaners are actually doing their jobs. A portable vacuum can pick this mess up in less than 10 seconds. And let's be honest – I've seen grown adults leave behind a huge mess plenty of times.
I try not to complain about petty stuff on planes. It's a stressful, miserable experience for many.

But eating sunflower seeds … and dumping shells on the floor? C'mon, people. This isn't a dive bar. pic.twitter.com/rbC7BdOCWn

— Kyle Potter (@kpottermn) April 15, 2023
I'm assuming Bass' wife was traveling alone with two kids and given that she's pregnant, it's absurd for a flight attendant to ask her to bend down and pick them up. And it looks like United Airlines agrees as they responded to his tweet with, "Hi there, Anthony. We certainly understand your concern and we'd like to look into this. When you have a moment, please DM your wife's confirmation number along with any additional details regarding her interaction with this crew member."
Which side are you on? Leave a comment.
KEEP READING:
–8 Ways To Make Sure An Airline Doesn't Lose Your Bag … And That You Don't Get Robbed or Stalked
–The Trick For Getting Airport Luggage Carts for Free
–Airline Lost Your Luggage? Do This If You Want to Get Compensated
–Why Frequent Fliers Use Apple AirTags or Samsung SmartTags When They Travel
–An Airline Executive's Number One Tip for Avoiding Lost Luggage When You Fly
Want more travel news, tips and deals? Sign up here for Johnny Jet's Daily Travel Tip newsletter! Just fill in your email address and check the Daily Travel Tip box—and you'll have Johnny's best tips, straight to your inbox each day!