This post contains references to products from one or more of our advertisers. We may receive compensation when you click on links to those products. For an explanation of our Advertising Disclosure, visit this page.
If you're a road warrior, you can stop reading this tip right now for two reasons: One: You most likely don't check luggage; most business travelers already know what a hassle checked bags are. You have to show up to the airport early, wait in line to check it, then worse, wait for it to come off the plane, which always seems like it takes an eternity (and it is if you fly Air Canada to Toronto). On top of that, you have to worry about your bag or stuff getting stolen or lost, which is why you should pop an Apple AirTag into your suitcase for some added peace of mind. RELATED: American Airlines Baggage Handler Video Goes Viral For Showing How His Job Is Like Playing A Real Life Game of Tetris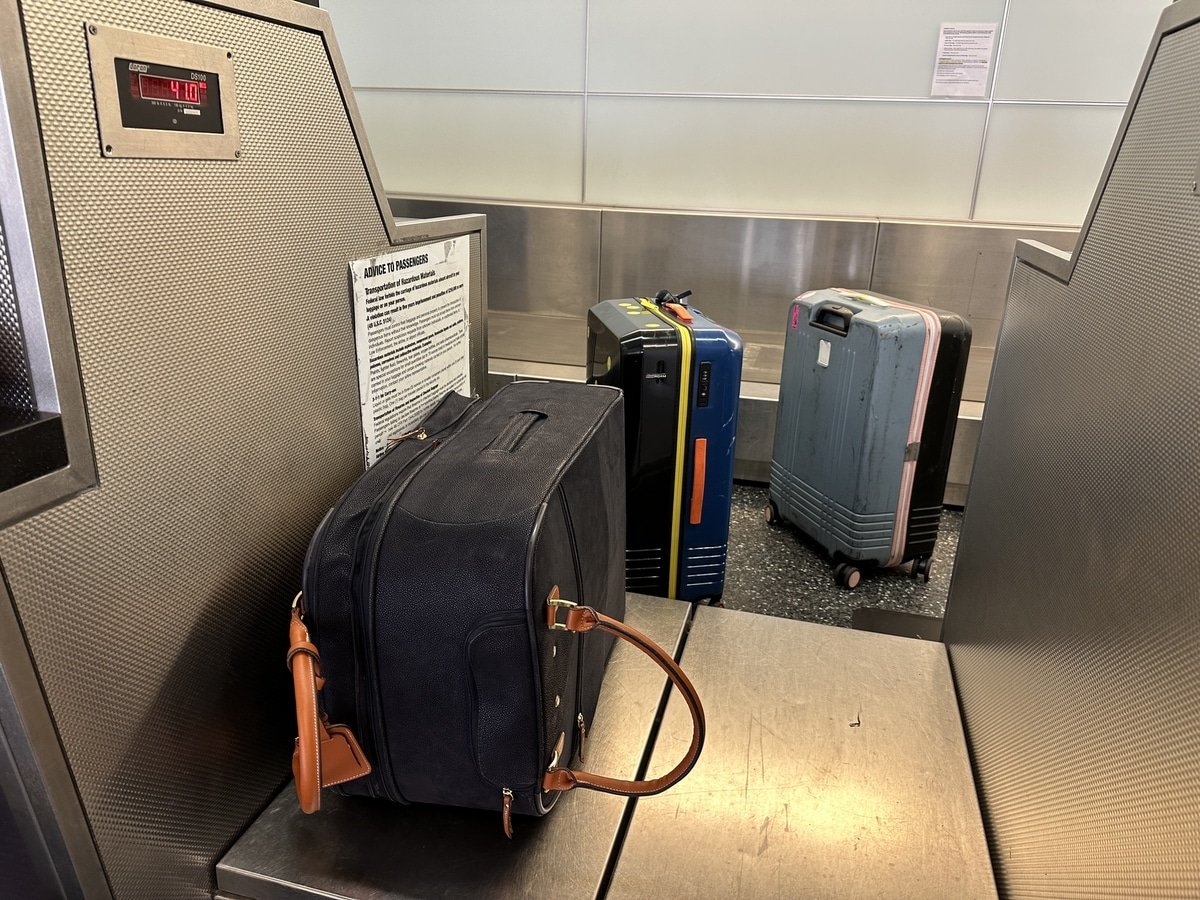 The second reason is that if you do check a bag, then you already know this information. But for those who aren't frequent travelers or like to collect those little stickers on your bags, this is good to know.

The Ontario International Airport (ONT) in Southern California does a nice job creating TikToks with helpful travel tips. This one was filmed behind-the-scenes with a baggage handler and they captioned the video saying: "Pro Tip: If you don't want your bags to get lost when traveling … remove old stickers from past trips off your luggage."
In the video (embedded below), the baggage handler says: "Let's say you flew American (Airlines) and then a month later you flew Southwest. Well, there's a little sticker that goes for American that tells the computer that it should go there. So if your month old American sticker in on there, there's a chance it scans it instead of this one. It just depends how it's clocked and where the stuff is. It might end up over there and not get on the plane."
As the woman recording the behind-the-scenes video says, "it's good to know." One of their followers, Mr AD wrote: "I love collecting new stickers."
A ramp agent and TikToker in Milwaukee named Adyna chimed in and said, "We have the same problem with our belt system in MKE. Please take those stickers off peeps!!"
However others commented that this is such basic information:
Smudgemom: "Oh my gracious. That's such a high DUH factor"
Jon Rosalez: "Wait…people don't remove old stickers? I remove that stuff as soon as I get my bag 🤣"
Again, this is second nature to me but not everyone so it's a good little tip, especially if you enjoy collecting those little stickers. They could end up ruining your whole trip.
If you want more baggage tips that aren't so basic, then check out these 8 ways to make sure an airline doesn't lose your bag … and that you don't get robbed or stalked.
KEEP READING:
–A Sneaky But Effective Way to Save Money on Baggage Fees
–Don't Ever Travel With This Kind of Bag
–Airline Executive's Number One Tip For Avoiding Lost Luggage When You Fly
–Airline Lost Your Luggage? Do This If You Want to Get Compensated
–Brilliant: How a Simple Picture Can Prevent Headaches and Hassles if an Airline Loses Your Bag
Want more travel news, tips and deals? Sign up to Johnny Jet's free newsletter and check out these popular posts: The Travel Gadget Flight Attendants Never Leave Home Without and 12 Ways to Save Money on Baggage Fees. Follow Johnny Jet on MSN, Facebook, Instagram, Pinterest, and YouTube for all of my travel posts.