It's hard to believe that Christmas is just around the corner. And given the global shipping container shortage, you might want to start buying your gifts now if you haven't already.
If you're shopping for a frequent flier or someone who loves to travel, then hopefully you will find something practical or unique below that they will relish. Some of the products below have been sent to me to test out (with the exception of the gift cards) and some contain my affiliate link or promo code but rest assured that I'd never recommend something I didn't believe in; I've only included the products that I would love to find under the tree for myself.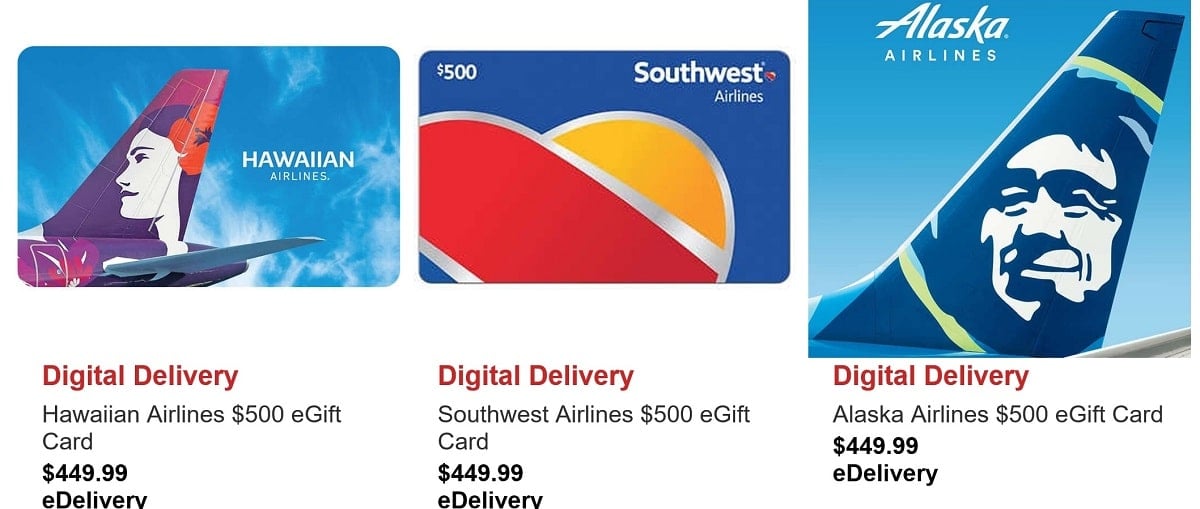 Get 10% Off Alaska, Hawaiian and Southwest Airlines Flights
If you're a Costco member and the person you're shopping for flies Alaska, Hawaiian or Southwest airlines, then this is a great gift idea for you to consider. Costco is selling $500 gift cards for $450. It's an easy way to save 10% off flights and they never expire. Just don't lose them as they're as good as cash.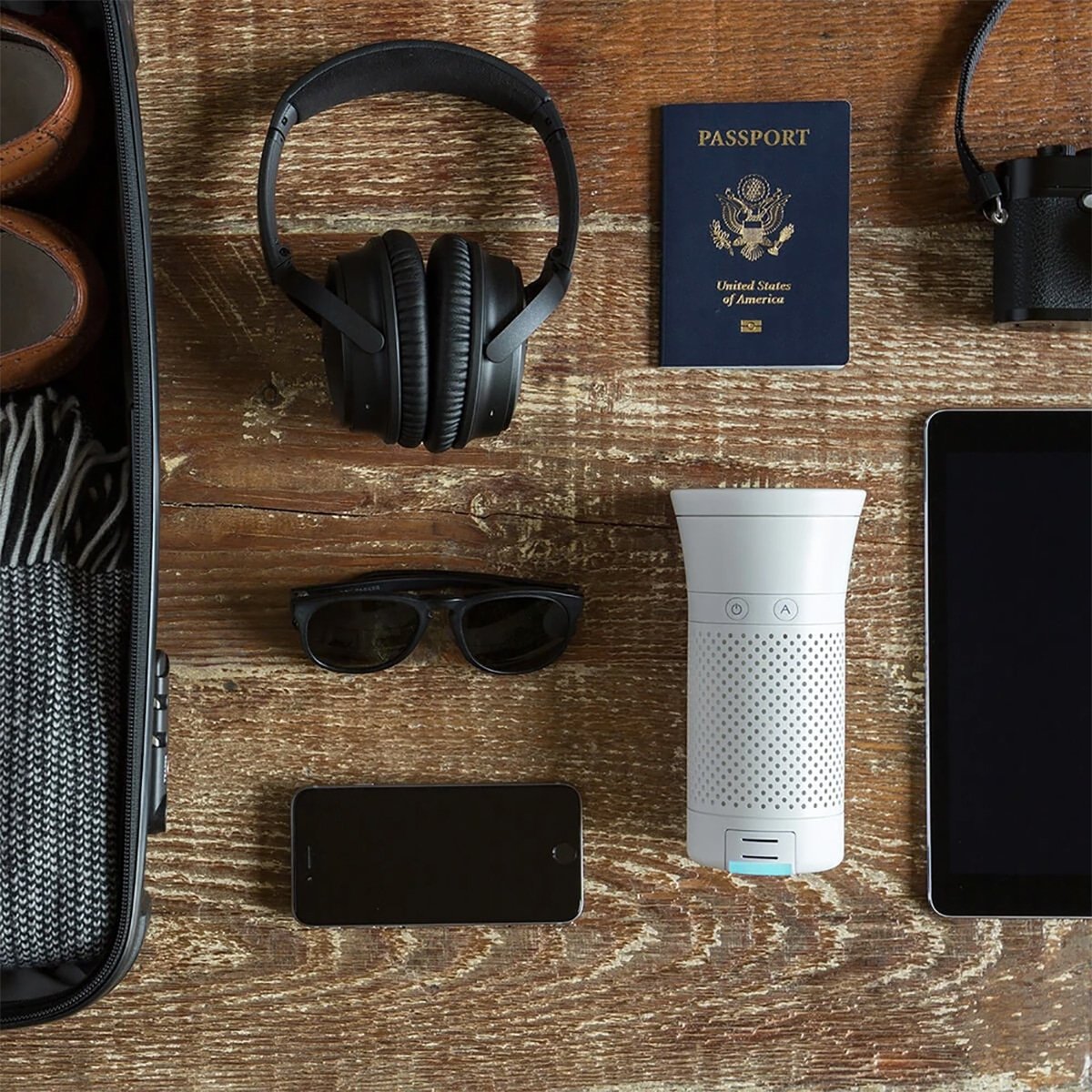 Wynd Portable Air Purifier
Worried about the air you breathe when you travel, go out to eat, sit in a long meeting or even when you go to your doctor's office? Then I highly recommend getting the Wynd Plus. It's a portable air purifier with HEPA filters, about the size of a water bottle ($199 and includes free shipping). Use promo code JOHNNYJET to get 10% off your Wynd personal air purifier. Learn more about it here.

Flytographer Photo Shoot
Flytographer is one of those amazing companies that offers a great service for travelers. They have professional photographers around the world so you can bring back more than just memories from your travels. You can bring back photos of you and your loved ones in amazing places, like the photo above, or have hometown family photos taken, like we did for our Christmas card. Use promo code JohnnyJet50 to get $50 off your Flytographer photo shoot. It also makes a great gift for a loved one as you can apply the promo code to a gift card purchase, which is a very popular gift idea for the holidays. Flytographer also has a Travel Shop, which features a beautiful, curated selection of travel-themed gift ideas – from airport code sweatshirts to travel prints, journals and beach towels. Check out the Flytographer Travel Shop here.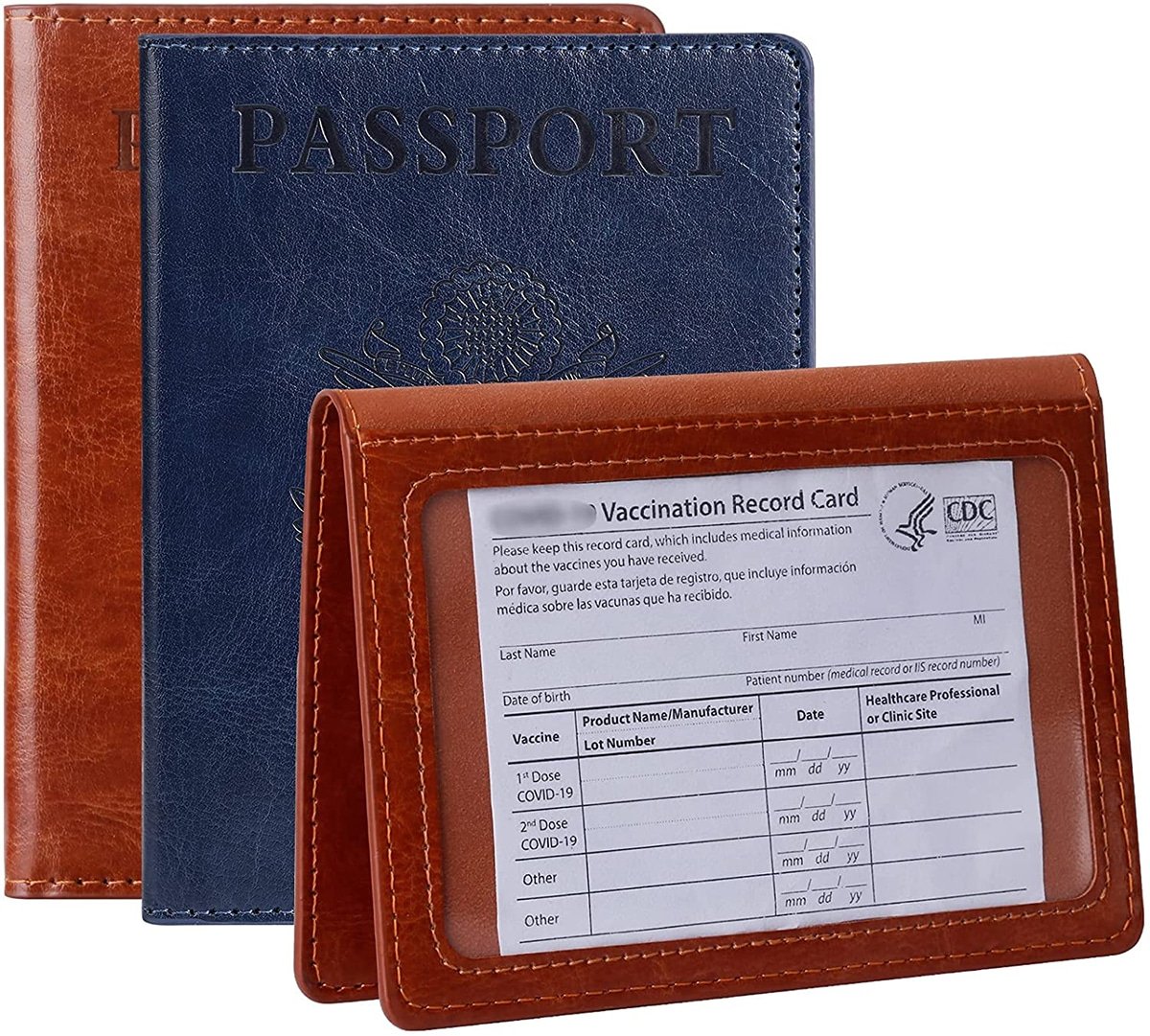 A Passport and Vaccine Card Holder Combo
This handy two-in-one passport and vaccine card holder makes a great stocking stuffer. It's perfect for making sure that your vaccination card is handy, safe and easily accessible at all times. This waterproof, foldable case comes in 9 colors and is made from faux leather but for the price, it will do exactly what you need it to do. Simply insert your passport into the right side and slide your vaccination card into the other side where it will be visible through the clear plastic sleeve. Read more about it here.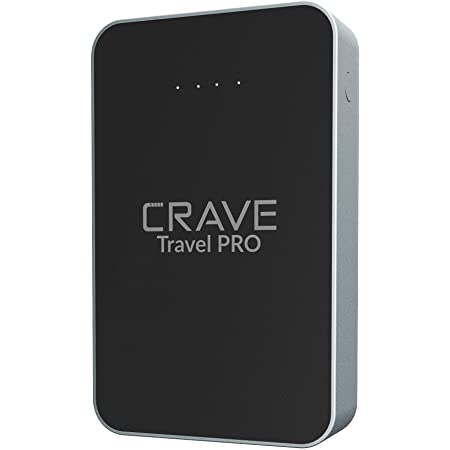 Portable Charger
Give the gift of something that every flight attendant and frequent traveler keeps in their carry-on bag: A portable charger, because you never know if your plane will have a power port that works and who wants to sit around in an airport anymore? The Crave Travel Pro power bank, which fits in the palm of your hand, can charge your devices to full quickly (3400mah) and efficiently. Not only that, but each fully-charged Crave power bank can charge your smartphone from 0-100% battery power four times. It's a handy and powerful gadget that all travelers should stash in their carry-on.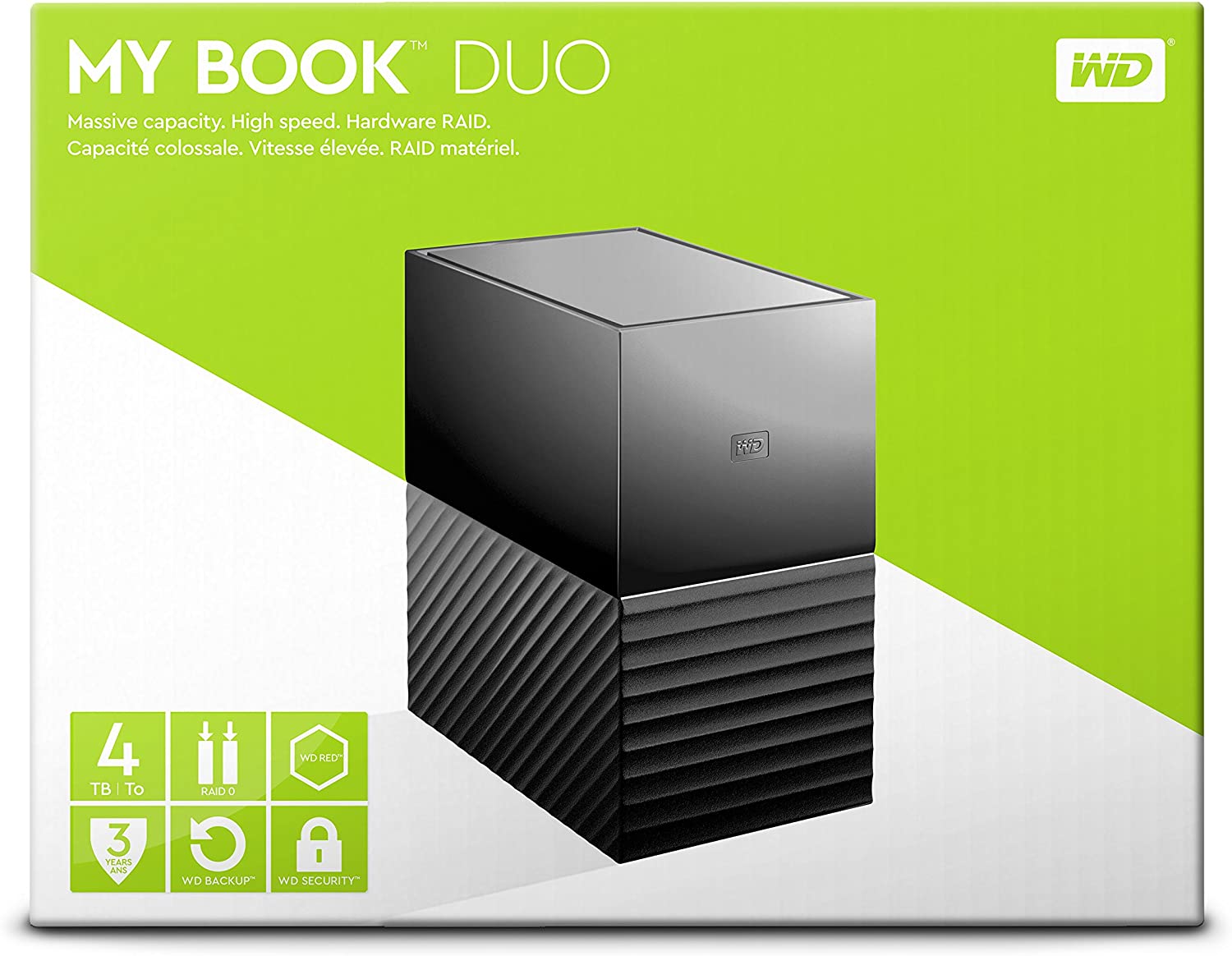 My Book Duo External Hard Drive
I know that a lot of travelers struggle with storage capacity on their laptops. The My Book Duo drive from WD is ideal for storing photos, videos, documents and music in one reliable place and can serve as a quasi-docking station with two USB 3.0 Type-A hub ports for accessories. With up to 36 TB capacity, users can quickly free up valuable space on each of their computers using a single cable. The device delivers maximum speed and capacity in default mode RAID-0 and is configurable to RAID-1 for those looking to save two copies of their content with data mirroring. Price: $259.99 – $1,199.99 (4 TB, 6 TB, 8 TB, 12 TB, 16 TB, 20 TB, 24 TB, 28 TB, 36 TB) at Western Digital and Amazon.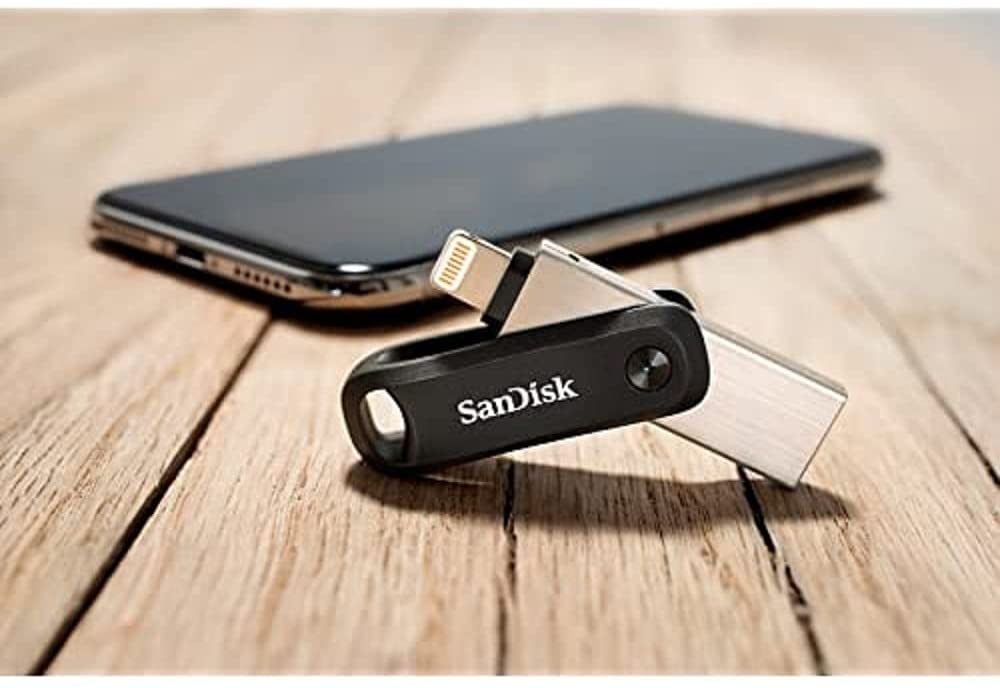 SanDisk's iXpand Flash Drive Go
Need more space in an instant? SanDisk's iXpand Flash Drive Go automatically backs up photos, videos and contacts upon plug-in on your iPhone. As a result, users can rest assured knowing their memories that matter most are safe. And say goodbye to emailing photos between devices. Once files are on the slim flash drive, they can be transferred to a computer using the high-speed USB 3.0 connector. Price: $36.99 – $64.99 (64 GB, 128 GB, 256 GB) at Western Digital and Amazon.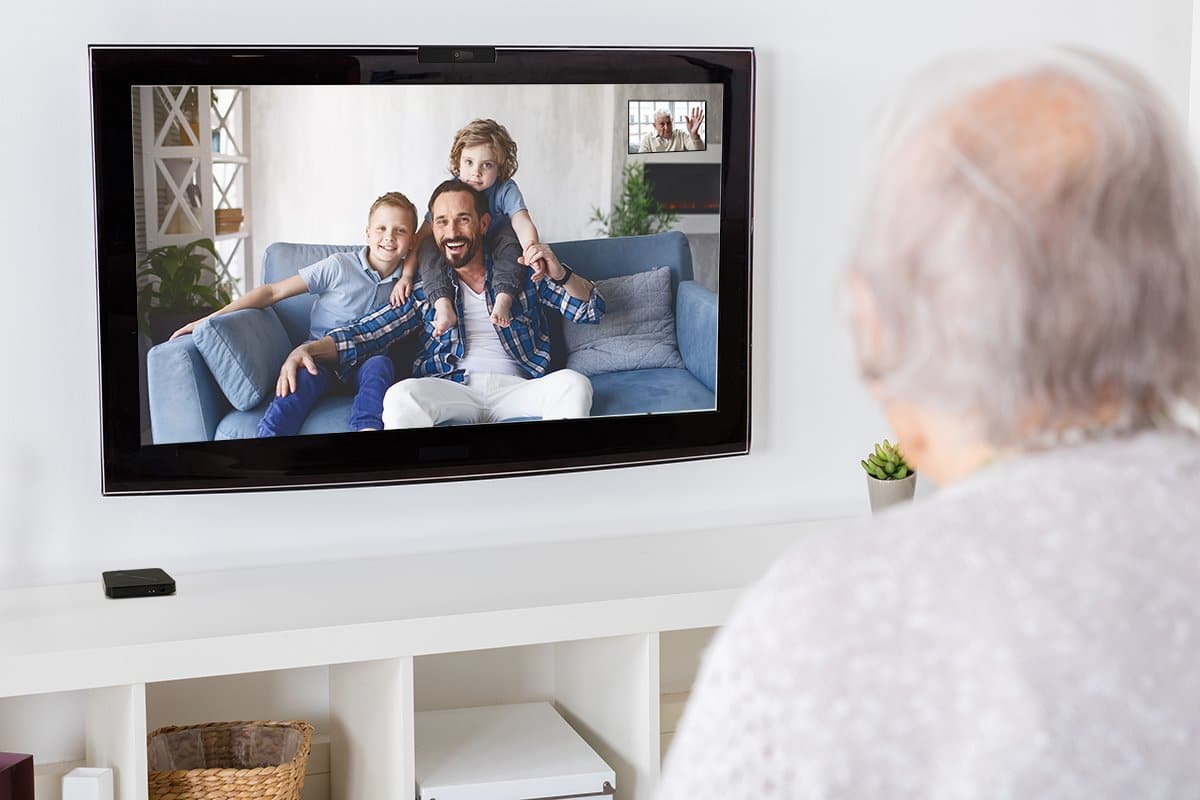 ONSCREEN
If you have aging parents who don't like holding the phone up so long for FaceTime calls or kids who run around with the phone (um, like mine), then check out this new video conferencing software. It's designed with seniors in mind and breaks technology barriers with easy-to-set-up hardware that allows family calls right on your TV from the comfort of your living room. For those who aren't comfortable traveling this holiday season, ONSCREEN is a great and safe alternative to in-person reunions and gatherings. Buy on Amazon for $74.99
Anti-Fog Readers for Mask Wearers
If you wear glasses then I bet you hate wearing a mask. There are tricks to get your glasses to stop fogging up like spitting on them but there's also these handy Zeiss wipes. But if you don't want to deal with either, then check out Clearspecs. They're a game changer for people who use everyday readers and wear a mask. $65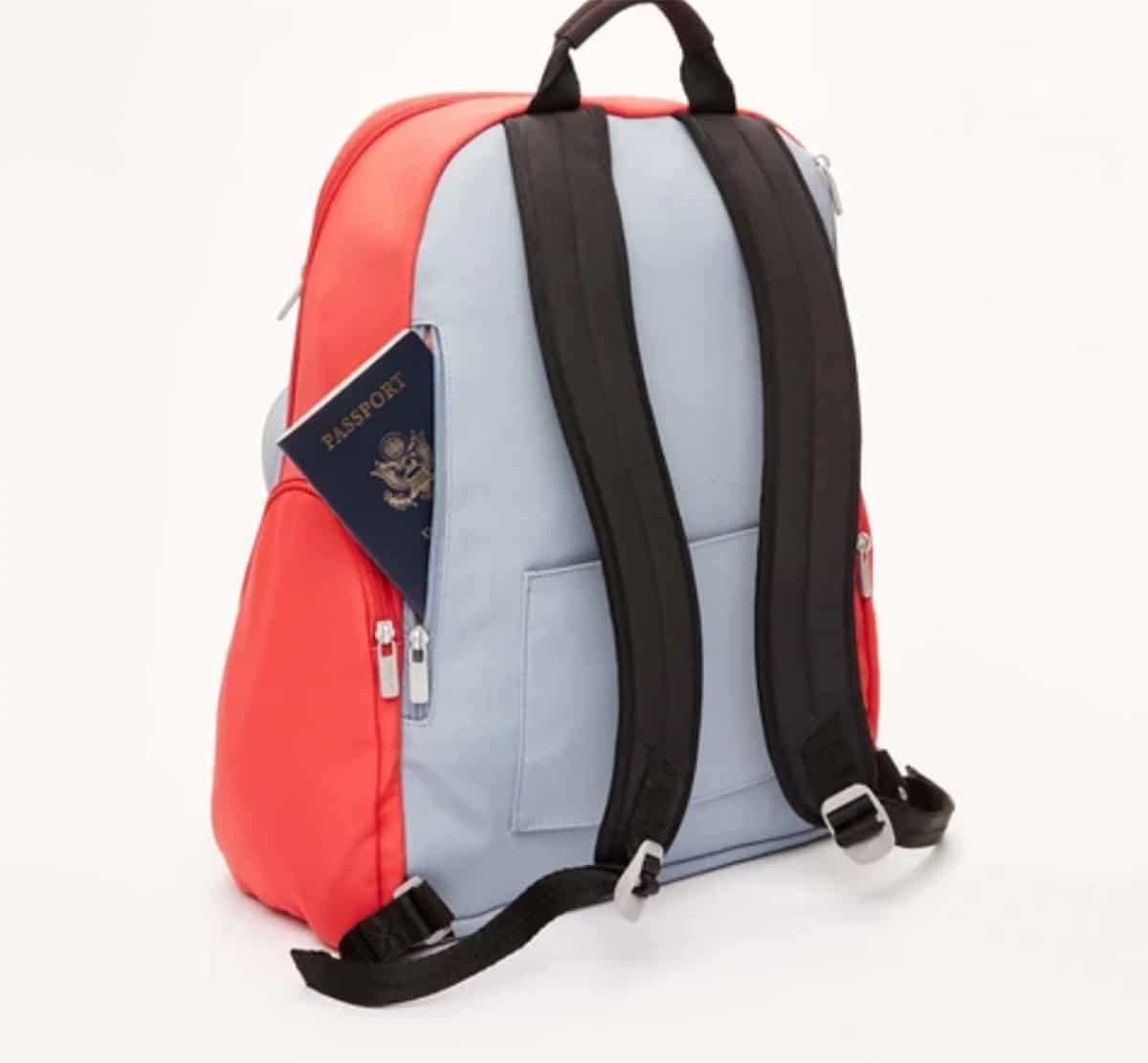 Design Your Own Expandable Luggage and Backpacks
I've written about ROAM before, an amazing US-based company that manufactures everything here. With ROAM, travelers don't have to risk losing their luggage in a sea of black bags on the baggage carousel because ROAM lets you personally customize virtually every element of your luggage in a range of colors. They just recently introduced a new line of expandable luggage and backpacks, which you can custom design as well. Their expandable pieces add up to 28% more space so you can bring back souvenirs on the way home instead of having to frantically run around town looking for a second bag, which will most likely break after one trip.
The Expandables are completely color customizable, from the front and back panels to the stitching and the wheels, so you can create the perfect mix of hues that is completely your own. (There are over a million possible colorways.) The backpacks come in three sizes and the fabrics are made entirely from recycled and eco-friendly materials delivering exceptionally lightweight yet durable performance for a lifetime. Buy here on the ROAM website.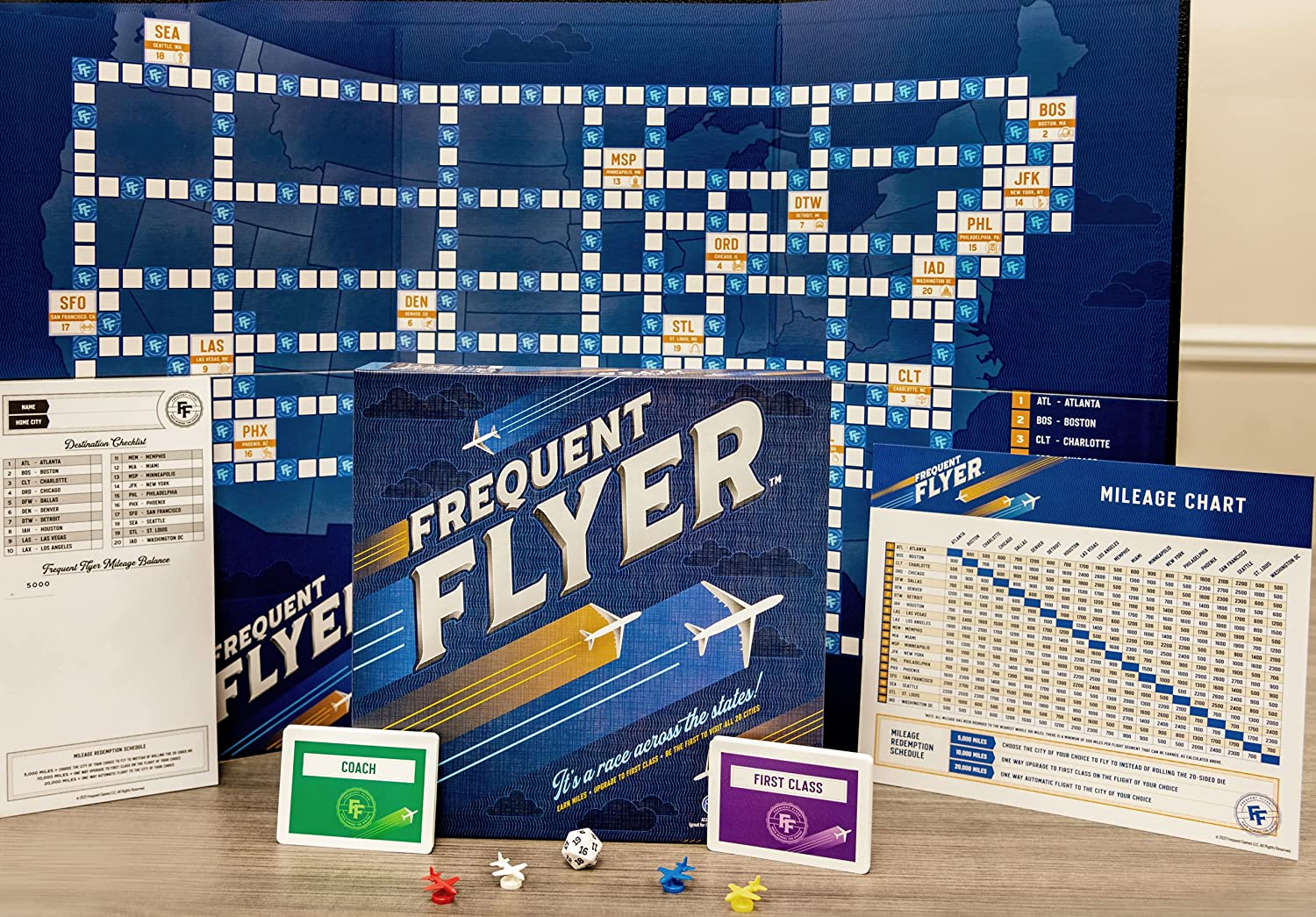 Frequent Flyer Board Game
Know someone who wants to take some time away from their digital devices but doesn't like to play traditional board games? Then check out the brand new Frequent Flyer board game. Travelers will love it because players and their opponents can challenge each other to see who will be the first to visit all 20 U.S. cities in this family-friendly and educational board game. First, choose your home city and start flying around the country. You will earn frequent flyer miles for completing each flight. The longer the flight, the more miles you earn. Use your miles to choose your next destination or to upgrade to first class for a better flying experience. The best part is Frequent Flyer is a game of strategy so you must decide if you should save your frequent flyer miles or use them. Should you stay on the west coast or travel back to the east coast? Upgrade to first class or stay in coach? The first player to visit all 20 U.S. cities and return to their home city is the winner. This makes a great gift over the holidays (or any time of year) and is also a fun way to spend time together over Thanksgiving. Buy at frequentflyergame.com for $29.99 or $34.99 on Amazon with free one-day shipping for Prime members.



Velcro Face Mask Straps
Does wearing a mask for a long period of time hurt your ears? They do mine, which is why these VELCRO Brand Face Mask Extender Straps are the perfect companion for travelers. A reader recommended them and they've been a lifesaver for long flights since they make wearing masks more comfortable. The straps extend your face mask ear loops behind your head and relieve pain and pressure on ears caused by wearing your mask for an extended time. They are specifically designed for use with a face mask and will not catch in hair. A 4-pack costs just $7 and makes a great gift for someone (and yourself!)
Banana Phone — The Funniest White Elephant Gift Ever
If you're looking for possibly the best white elephant gift or the perfect conversation starter this gift-giving season, then you'll want to check out the banana phone. It's a handheld, Bluetooth-enabled phone handset that connects to your phone (iOS or Android) and is hilarious to use. It was a big hit with my kids. Check out more about it here.
Fresh Artisan Breads, Pasta and Pastries Delivered Each Month
If you love HelloFresh then you're sure to love Wildgrain because they deliver artisan breads, pasta and pastries directly to your door. They're all made from 100% clean ingredients, enriched, stone-ground and unbleached. Each month, get a box packed with dry ice and filled with the makings of 30+ individual meals. All items take less than 25 minutes to bake and are super delicious. The first 50 people to sign up: $10 off the first box and free brioche rolls in every box. Use discount code: JohnnyJet. UPDATE: For their Black Friday sale use this link to get $30 off the first box + a free extra Sourdough Loaf in every box!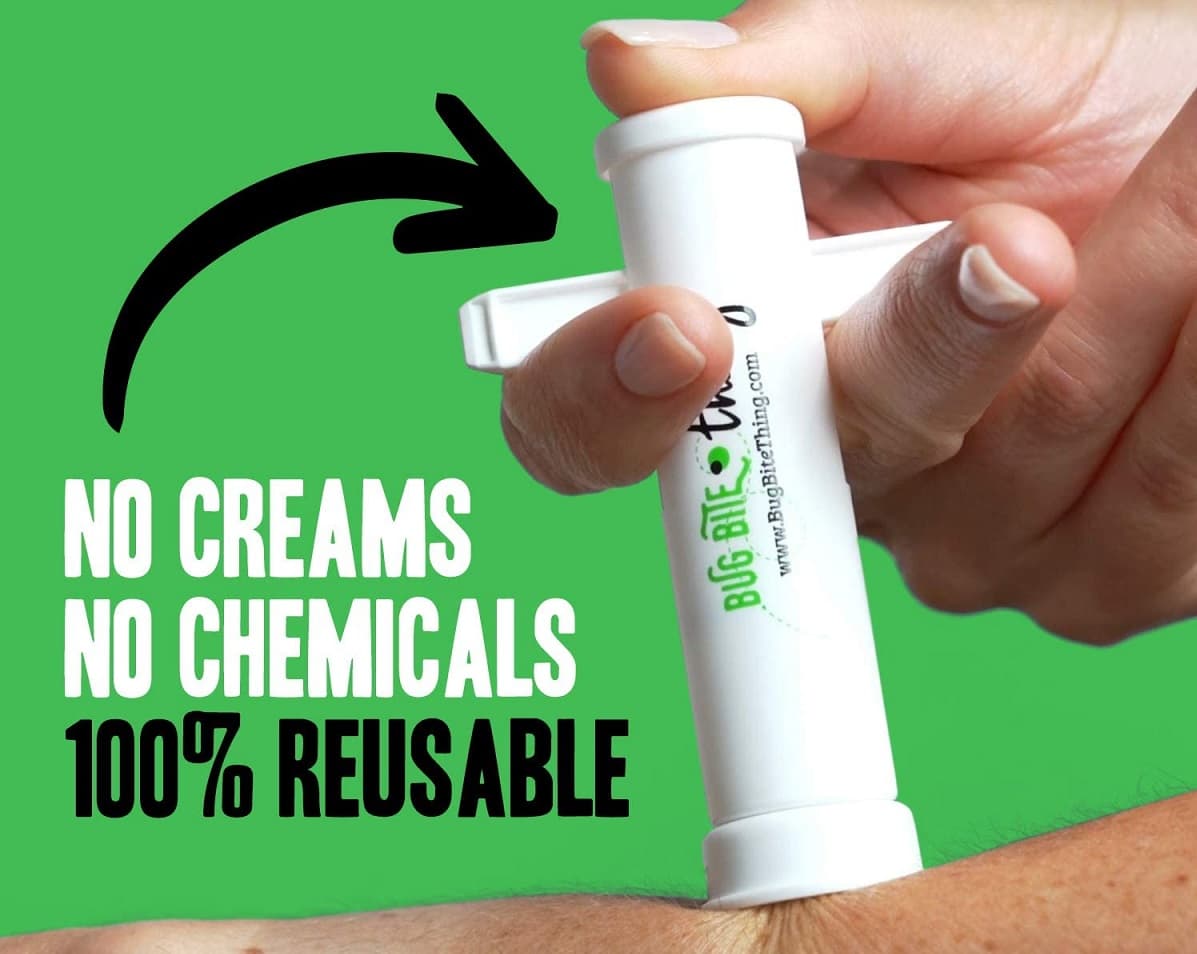 The Bug Bite Thing
The Bug Bite Thing is a suction tool (so it's chemical free), that removes insect venom, saliva, and other irritants left under the skin from bugs. A carpenter left a popular comment saying that it can work for splinters too, which is a huge bonus. The box says it works on mosquitoes, bees, wasps, biting flies, no-see-ums, chiggers, sea lice & more. It's clinically proven, kid-friendly and 100% guarantee. For $10, you don't have much to lose, except maybe trying to explain to your wife that it gave you a hickey on your neck. It might seem like an unusual stocking stuffer but it's very practical, which is what I'm all about. Read more about The Bug Bite Thing here.