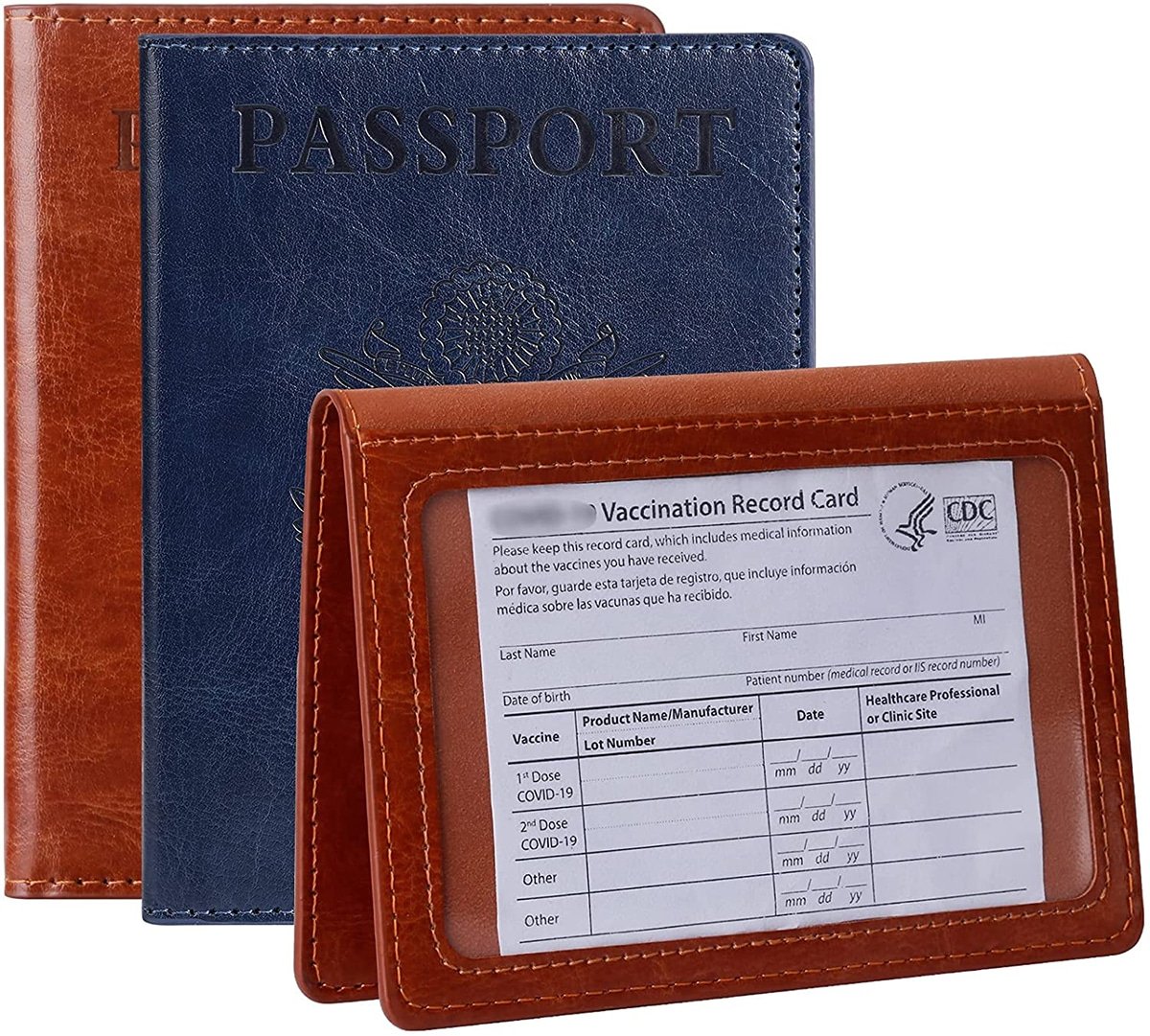 This post contains references to products from one or more of our advertisers. We may receive compensation when you click on links to those products. For an explanation of our Advertising Disclosure, visit this page.
A passport is one of your most valuable travel documents but in today's COVID world, your vaccination card is going to prove equally as important, especially as more and more countries begin to require vaccination for entry.
While there are various digital apps where you can record and store your vaccination status, they vary from state to state and airline to airline so it's always a good idea to have your physical vaccination card on you at all times.
This handy two-in-one passport and vaccine card holder is perfect for making sure that your vaccination card is handy, safe and easily accessible at all times. This waterproof, foldable case comes in 9 colors and is made from faux leather but for the price, it will do exactly what you need it to do. Simply insert your passport into the right side and slide your vaccination card into the other side where it will be visible through the clear plastic sleeve.
These days, there are many new items to add to your must-pack list, from hand sanitizer (this is the best and most incredible smelling hand sanitizer I've found) to face masks (buy N95s and KN95s here) but you can now add vaccination card to your list. This convenient card holder means you won't be scrambling to find it or risk damaging it when you travel. Buy it here on Amazon.