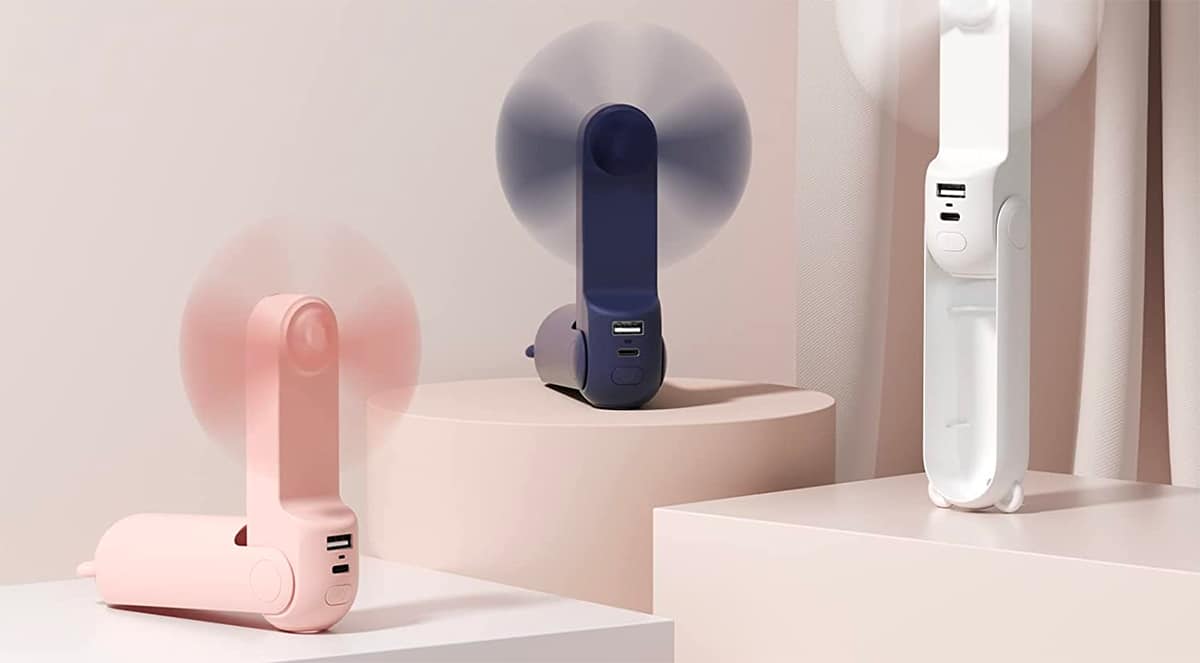 This post contains references to products from one or more of our advertisers. We may receive compensation when you click on links to those products. For an explanation of our Advertising Disclosure, visit this page.
Yesterday's tip was about how I always pack a beanie or a toque (as my Canadian wife likes to call it) in my carry-on bag. I keep it in my bag regardless of the time of year or how hot the destination is because it's not meant for on the ground but in-flight. Most of the time, cabin temperatures are cold. And if you're curious why airplanes are generally so cold (there's actually a medical reason for it), you'll have to read yesterday's story
Anyhow, after reading yesterday's tip, a reader sent me a comment saying that she'd just flown from Thailand to Japan and her plane was crazy hot. I'm sure we've all experienced that as well. Which reminded me of another item I always have in my carry-on bag: A portable fan.
I didn't even know these mini portable fans existed until a friend, who's a travel writer, told me about it. He said he always travels with one because his body temperature always runs hot. Shortly after that conversation, I was on a flight between Naples and Venice in August and the plane was unbearably hot while we sat on the ground. I ordered a portable fan as soon as I got to my hotel.
There are a bunch of travel fans to choose from but mine (the Breeze Mobile) doesn't take up much space, doesn't cost a lot, is virtually silent, has a gooseneck so it can be adjusted to a variety of positions, and doesn't require batteries. It plugs into a USB port so I use either my laptop or a portable charger (I recommend this.)
However, it's worth noting, that after my wife read this article, she said she prefers something a little more stylish and modern looking, like this one, which is compact, can be folded three different ways and is also a flashlight.
Here are some other options of portable fans to consider.