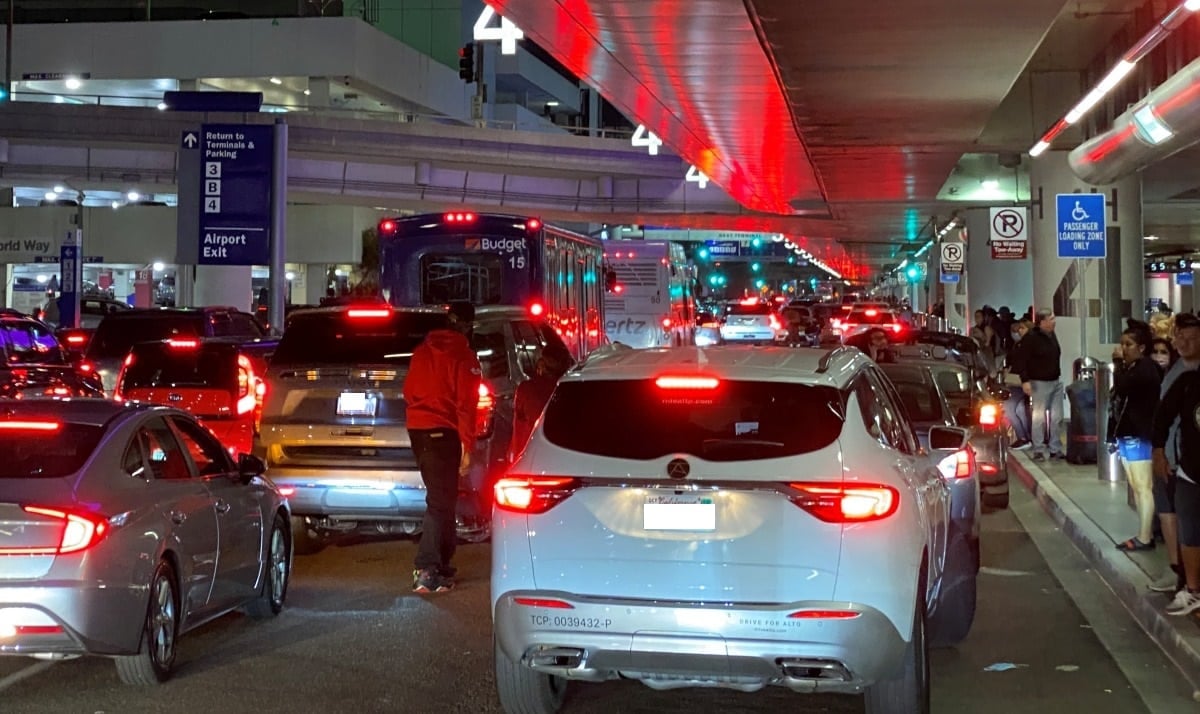 Two weeks ago, in the middle of Spring Break, the airlines gave the traveling public a scary preview of summer travel. Unfortunately, it's clear that things are going to be chaotic – especially on popular travel days.
My sister was caught up in the mess so I witnessed the airlines' mismanagement firsthand as her West Palm Beach (PBI) to Westchester (HPN) flight got delayed multiple times, then canceled and she couldn't get out for four days. That's right … four days. That's because most flights are going out full so if a flight cancels, there's nowhere else to put customers.
JetBlue blamed the weather so they didn't feel obligated to put stranded passengers up in hotels (BTW: Here's what airlines owe you if your flight gets canceled or severely delayed) but it was just a small piece of the problem, which they later admitted by reducing their schedules.
JetBlue's COO and president, Joanna Geraghty, told CNBC: "We've already reduced May capacity 8-10% and you can expect to see a similar size capacity pull for the remainder of the summer." They're trimming their summer schedules to avoid more flight disruptions like they've been dealing with for the past two weeks.
The reason JetBlue and other airlines are trimming schedules is because "their eyes were bigger than their stomachs" as Scott Keyes from Scott's Cheap Flights put it.
RELATED: The Blackout Sleep Mask Travelers Need
Airlines created aggressive schedules and you can't blame them after the horrendous last two years. But it's backfired on them because they don't have enough workforce. It's a problem in every industry but it's extremely apparent when you're traveling and get stranded. Unlike at a restaurant that you know is short-staffed you can't just get up and go to another one nearby. Again, flights are booked solid and last-minute tickets are usually crazy expensive.
When the pandemic hit, airlines trimmed their schedules and staff. The government gave them money to maintain them but some, like JetBlue, we clearly mismanaged. Most are having trouble finding new staff including reservation agents, gate agents, flight attendants and pilots. Why? Because pay is too low, it's too risky with COVID, layovers for pilots and flight attendants have become shorter so it's no longer fun or glamorous, many passengers have become rude and it's just not a great quality of life. Have you heard of the new movement for a 32-hour work week? California is now proposing a 4-day work week (story) which I'm all for.
TSA is also having trouble fielding workers for many of the same reasons.
Industry experts have been sounding the alarms for months. In November, The Air Current warned: "The last leg of the U.S. airline recovery is going to be the hardest. U.S. passengers are ready for 2022, but airlines aren't."
It's not just in the U.S. either. Europe's airports are a mess – especially the UK's right now. Christopher Elliott who is a consumer advocate told CNN: "I think it's a preview of things to come — and I do think things are going to get worse." He continues with: "The summer will be chaos," and he's advising his followers to avoid Europe in August, the peak of the peak season.
The New York Times just wrote a story titled: "Travel's 'Great Comeback' Has a Price: Chaos." Paul Charles, the chief executive officer of The PC Agency, a London-based travel consultancy firm told The Times:
"We're in for a very bumpy and turbulent two months ahead."
Edward Russell who writes about airlines for Airline Weekly tweeted the NY Times story along with: "Staffing, at airlines, airports, and elsewhere, remains a big issue, and that's not to mention any extra pressure from people out with Covid. Travelers best beware."
Besides being aware, here's my advice on how to avoid the chaos:
1. Fly off-peak
Don't just avoid holiday weekends here in the U.S. but if you're traveling internationally, find out when they're having their holidays. For example, July 14 is Bastille Day in France. Not only do you want to avoid holidays and peak travel periods but also avoid peak travel days like Friday, Sunday and Monday. Typically, the best days to fly (as long as there's not a holiday), are Tuesday and Wednesday. Saturday comes in at third place.
2. Fly early
I know early morning flights are hard to wake up for but there are a lot of good reasons to take the first flight out. First of all, there's usually no traffic to the airport. Secondly, the first flight out usually goes out on time as later in the day, there's a domino effect. You will also most likely miss those summer thunderstorms that typically happen in the afternoon and bring things to a halt at airports. Here are more reasons to take the first flight out.
3. Show up early
Although there's usually little traffic to the airport very early in the morning, the airports themselves are usually crowded because a bank of flights start departing around 6am so there will be long lines for check-in, baggage drop-off and security.
4. Don't check a bag
There are a ton of benefits to not checking a bag: You don't need to show up early to the airport to check it, you don't need to stand around for what seems like hours on arrival waiting for it, you don't have to pay for checking a bag (unless you fly Southwest, which gives customers two free ones) and you don't have to worry about the airline losing your bag. Those should be enough reasons but there are more like if there's a long delay or canceled flight, it's much easier for a gate agent to switch you to another. And finally, it's easier (and cheaper) to take public transportation when you arrive.
5. Get TSA PreCheck and CLEAR
Want to avoid long security lines? Sign up for TSA PreCheck, CLEAR and if traveling internationally, then get Global Entry. Global Entry is $15 more than TSA PreCheck, which comes included, and it's good for five years. Here's how to get TSA PreCheck & Global Entry access for free and here's how to get CLEAR for cheap.
6. Know the airline's contact numbers
One thing that really irks airline passengers is when they have to contact the airline and the wait time is hours. The worst part is when an airline hasn't invested in an automatic call back feature so you're held hostage by your phone, waiting for them to pick up. No matter which airline you fly, do some research in advance and find their contact info. Save their number in your phone, download their app, find out if they offer a chat feature, follow the airline on Twitter. That way, if your flight is delayed you can act quickly. Here's what I recommend: Get in line, call, chat and Tweet all at the same time since time is of the essence. There are also some special numbers and other tricks so here's how to reach an airline's reservations agent without waiting.
7. Avoid connections
I know that making a connection isn't always avoidable but if there's a nonstop flight and you really need to be somewhere and don't want to deal with airport chaos, then pay extra for the nonstop. Having a connection doubles your chances of having problems.
8. Pack snacks and patience
No matter when you travel, you should always pack snacks, an empty water bottle (fill it up past security) and pack your patience. I usually keep granola bars in my carry-on bag.
9. Leave a day or two early
If you really need to be somewhere like a wedding or a cruise, then plan to arrive at your destination a day or two early. That way, you won't miss something that's not replaceable (like a once-in-a-lifetime event), you can relax, enjoy the destination and get acclimated to the time change if there is one.
10. Buy a back-up ticket
If you really need to be somewhere but can't go in early, then consider buying another ticket on a different airline, with a different connection city, for a few hours later than your original. Just make sure it's either refundable or that you can get a travel credit for a year and that you cancel it before the airline's deadline if your original flight takes off on time. Here's more on buying a backup ticket.
11. Buy tickets on U.S. carriers
If you are traveling internationally, I recommend purchasing tickets on US carriers because they don't charge a change fee (as long as you don't buy a basic economy ticket) and if the destination you're heading to has a COVID outbreak or some other force majeure, you can easily switch it to a domestic destination. Here's an example.
12. Reserve rental cars in advance
If you plan on renting a car, then book your car in advance. Don't wait until the last minute and don't book the non-refundable ones just to save a little bit of money because if your plans change, you're screwed. Rental cars are not as easy or cheap to come by as they were pre-pandemic so don't be stranded. Here are more rental car tips.