Recently I've been honored to become Johnny Jet's go-to guy for Trusted Traveler Program information from the USA's Homeland Security. For an overview of these programs you can check out my October post, Which Trusted Traveler Program Is Right For You?
Since that post, and my follow-up, You Can Now Schedule a NEXUS Appointment, we have received several questions about scheduling interviews for the five different Trusted Traveler Programs. Admittedly it can be quite confusing. This post will offer some information, tips, and tricks for those who need to enroll for the first time or renew their Trusted Traveler status.
All five Trusted Traveler Programs are a part of the Department of Homeland Security. TSA PrCheck is administered by the Transportation Security Administration, and the others by US Customs and Border Protection. Interview locations are determined based on the program in which you choose to enroll.
Although the government websites and enrollment links are reasonably easy to follow and walk you through the process step by step, the system is not set up to tell the user where and when an interview slot may be available until that step is reached. That can be a problem; it was for me, both for my initial enrollment in Global Entry five years ago, and my recent reapplication for NEXUS.
TSA-PreCheck has the most enrollment centers. To find one, you simply go to the Enrollment Center Locator and enter your zip code. Because there are more locations at which to schedule a TSA-PreCheck interview, I have rarely heard of any problems with scheduling. However, as discussed in a previous post mentioned above, TSA-PreCheck is no bargain. For $15 more, you can get Global Entry, which adds fast US Customs clearance, and for $35 LESS, yes less, you can get NEXUS, which adds even more.
There is at least one Global Entry Enrollment Center in every state in the USA. There are additional locations in the US Territories of Guam and Puerto Rico; there are a dozen locations in Canada and one each in Qatar and Singapore. But here's the catch: There may not be appointments available anywhere near you, and the standard enrollment process won't give you that information until you have paid the application fee, your application has been approved, and you are ready to schedule an interview. At that point you could find out you may be waiting months for an opening. This is where the application process on the website falls apart and becomes quite dysfunctional.
For example, the website will tell you that online Zoom interviews are available for applicants who are renewing their enrollment. However, when you go to schedule a Zoom interview, you will see that all slots are filled and no dates and times are available. But this isn't because every slot is filled with an applicant; it's due to that fact that the online interview process has been temporarily suspended. That information however is not available on the website and if you choose to wait, you could be waiting past stale date of your application.
The same was true for NEXUS interviews. As I pointed out in the post, Which Trusted Traveler Program Is Right For You?, the NEXUS program was placed on hold due to the COVID pandemic border closure between the USA and Canada. But that information was not available during the application process.
Fortunately for me, interviews for NEXUS were reopened at Enrollment Centers on the US side of the Canadian border as of November 29, and I was able to have my interview on December 15. (You can read about that experience here.) But I was lucky, due to the Omicron variant, NEXUS interviews have been shut down again as of December 20, they were only available for three weeks.
So how does one get around this little glitch in the system? Well, I've got one tip and one trick. Let's go with the tip first.
Before you apply for any of the five Trusted Traveler Programs, check out interview availability first. For example, if applying for Global Entry, use your favorite search engine and search for Global Entry Interview Locations. You will come up with a page that lists all Enrollment Centers and you can click on the one closest to you to see when the next available interview slot is open.
As I write this, on December 18, 2021, the next available interview slot in Denver, Colorado is February 24. At JFK in New York, there are no slots available at all. And at Newark Airport in New Jersey, the soonest available is May 22. Then again, I can get in at Boston, Logan in Massachusetts on December 20 and Calais, Maine on December 21.
Now it doesn't say why there are no appointments available at JFK; it could mean they are all filled, or the center is closed, but you need to check and check back often. Sometimes interview slots open up. You can do this interview search for any of the five Trusted Traveler Programs. Checking back was the only way I found out that the NEXUS interview sites opened up on November 29.
Now here's the tip, but it only applies to Global Entry: You can use a system called Enrollment on Arrival when interviewing for Global Entry. Simply check the list of available airports on the website and go about your international travel. Make sure, however, that when you return from your trip, you clear US Customs at one of the US or international locations listed on the site and that you arrive when the Enrollment on Arrival center is opened. Then when you return, while clearing Customs, have all your papers with you and ask for your Global Entry interview to take place as you clear. Most often you will be accommodated.
I hope you find this information useful. Yes, the tips and tricks are simple, but the information sometimes is buried within the websites and not very easy to find.
My experience with both US and Canadian Border Patrol Agents conducting these interviews has always been good. I always felt treated with courtesy and respect and found the agents personable, professional, and kind, both in person, and when I have needed to make enquiries on the phone. Hopefully this information and good research on your part will help you have the same great experience.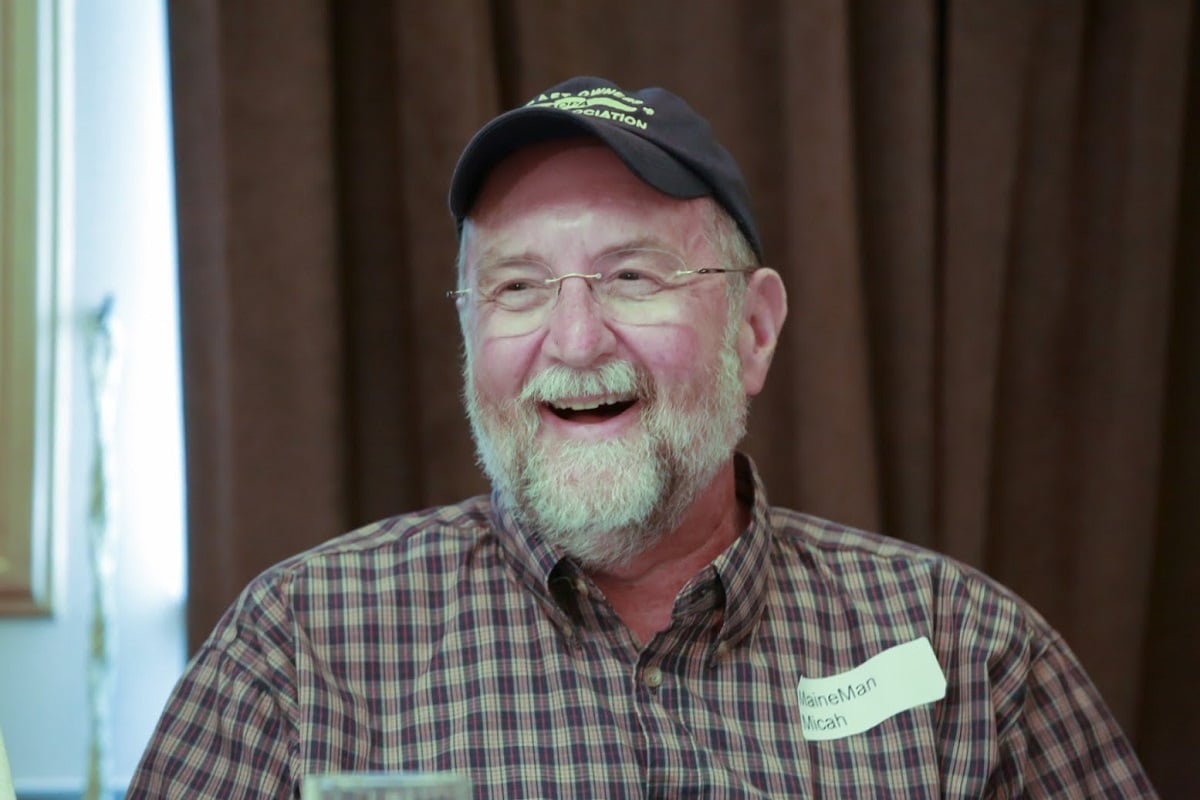 About the author
Micah Engber is based out of Portland, Maine in the USA, and is a part of the Airplane Geeks Podcast where he is often referred to as their Main(e) Man. Micah is also a contributor to JetWhine.com and has been heard regularly on the Airline Pilot Guy and Plane Talking UK podcasts. You can reach him via Twitter at @MaineFly.