Every once in a while, I feature a reader travel tip. It's a great way to switch things up as I get to learn something new or at least explain it in a different voice. So this week, reader and aviation geek Micah (his bio is below) sent in a great post explaining which Trusted Traveler program is right for you? Take it away, Micah …
Over the years, Johnny Jet has given us many tips and tricks for travel all over the world. Among them has been information about Trusted Traveler programs established by Homeland Security. These five programs can often speed things up when passing through TSA airport screenings and some of them include expedited Customs clearance upon re‑entrance to the USA from international travel. The similarities and differences between the programs can be confusing and difficult to understand. Hopefully this brief tutorial will bring some clarity.
The five Trusted Traveler Programs offered through the USA's Homeland Security include TSA PreCheck, Global Entry, NEXUS, SENTRI, and FAST. All of these programs require a valid passport, an application fee, and an enrollment interview. The requirements, fees, benefits, and interview site locations vary by program.
TSA PreCheck may be the best known as it's available at over 200 US airports and used by more than 80 different airlines. It's open to U.S. citizens and lawful permanent residents. When you're flying with one of the participating airlines, and if there's an open Pre‑Check line at the airport you're flying from, you'll be able to zip through without needing to remove your shoes, belts, and light jackets, or pull your laptop and liquids out of your carry-on bag for inspection. It also allows you to take your kids (under 12) with you though the TSA PreCheck line.
Most travelers with TSA PreCheck pass through TSA airport screening in less than 5 minutes. To apply you must fill out the on-line form, pay a non‑refundable $85 application fee, and if approved, go through a personal interview at an enrollment center. TSA PreCheck has the most interview enrollment centers of any of the Trusted Traveler programs. With the exception of FAST, all other Trusted Traveler programs include TSA PreCheck benefits.
For all other Trusted Traveler programs you will need to create a LogIn.Gov account. This is a secure sign in service that is used by various government agencies including Homeland Security. It requires two‑factor authentication every time you sign-in which can be done through text messaging.
Global Entry is the other most well-known Trusted Traveler program. It adds even more to TSA PreCheck. When returning to the USA from international air travel, Global Entry program members can avoid the need to fill out any paperwork and skip the lines at Customs by using the electronic Global Entry Kiosks at more than 75 US airports.
I must confess, I was truly amazed at how fast it was to pass through customs the first time I used it. As an example, a friend of mine with Global Entry just returned to Charlotte, North Carolina from the UK. Her total time from leaving the airplane passing through Customs, and getting to her car was just 8 minutes. And that included a bathroom stop!
Global Entry is open US citizens and lawful permanent residents as well as citizens of Germany, The Netherlands, South Korea, Panama, Taiwan, Canada, Singapore, Columbia, and The U.K. Besides the LogIn.Gov account, it requires a $100 non-refundable application fee and an interview. Bear in mind, the Global Entry enrollment centers are far more limited than those for TSA-PreCheck.
Editor's Note: These credit cards offer a reimbursement for the TSA Precheck and Global entry fees.
NEXUS offers everything that Global Entry has including TSA PreCheck, plus more! It allows you to skip the customs lines when entering Canada from the USA, and gives you expedited Customs clearance when entering the USA from Canada at marine terminals. (Think cruise ships and ferries.) It also requires a LogIn.Gov account and the non-refundable application fee is only $50.00 making it a bargain, but there are a few of catches. NEXUS is only open to U.S. and Canadian Citizens or lawful permanent residents of the USA. There are very limited enrollment centers for NEXUS and  most of them are in Canada as they must be conducted by the Canadian Border Patrol.
More importantly, as this is being written, in early October 2021, there are no interviews being scheduled for the NEXUS program and there haven't been for quite some time. For some reason this information is not available during the application process. Unless you're reading this, the only way to find out is to try to schedule an interview. That's when you will see there are no interview dates available at any time, but no explanation.
I contacted U.S. Customs and Border Protection and found out that the NEXUS program is on hold due to the COVID pandemic border closure between the USA and Canada. There's no information as to when the program will reopen. The agent I spoke with suggested I pay the additional $50.00 to change my application from NEXUS to Global Entry, basically paying more to get less, and then schedule a Global Entry interview. It's a shame this information isn't made available during the application process.
FAST is a commercial trucking program that allows eligible truck drivers entering and exiting the U.S. from Canada and Mexico to pass through borders without stopping for a customs inspection. It too requires a LogIn.Gov account and it has a $50 non-refundable enrollment fee. FAST does NOT include TSA-PreCheck.
Like the other three Customs clearance programs, SENTRI also goes through the LogIn.Gov system. It is similar to Global Entry in that it includes TSA PreCheck and allows for re-entering the USA from another country using an electronic kiosk. The differences are instead of a $100 application fee, the cost is $122.25 and you can be a citizen of any country to apply. That can be a big advantage based on your citizenship or lawful permanent residence. There are only eleven SENTRI enrollment centers divided among California, Arizona, and Texas.
There is one more thing to keep in mind when applying or re-enrolling in any of the above programs. Typically you have a two full years from your acceptance in any of the programs to schedule your interview, but check out the enrollment centers locations before you start the process, some are quite distant and you may need to schedule travel. Also, many are quite busy and it could be months before an interview slot is open. And although U.S. Customs and Border Protection is experimenting with remote (Zoom) interviews for Trusted Traveler re-enrollments, those online interviews can also take months to schedule. The whole enrollment/re-enrollment process can take time. Be prepared to wait.
So which should you choose? If and when the interview process for NEXUS opens up, you can easily get to one of the 15 interview sites, and if you are a lawful permanent resident of the United States, a US or Canadian citizen or a Mexican national, go for NEXUS. It offers you everything the other programs offer and more, for just $50.
If the above doesn't fit, you never travel outside of the USA and are a US citizen or lawful permanent resident, choose TSA PreCheck for just $85. If you're a citizen/lawful resident of the USA, or citizen of one the nine member countries and/or travel internationally choose Global Entry for $100. SENTRI best is for those who are not lawful permanent residents of the United States, a US or Canadian citizen or a Mexican national, and can get to one of the eleven interview sites.
Lastly, if you're a commercial truck driver who needs to regularly cross the Mexican and/or Canadian borders with the USA, FAST is your option. Yes, it's confusing, but hopefully this little tutorial will help you decide which program is best for you.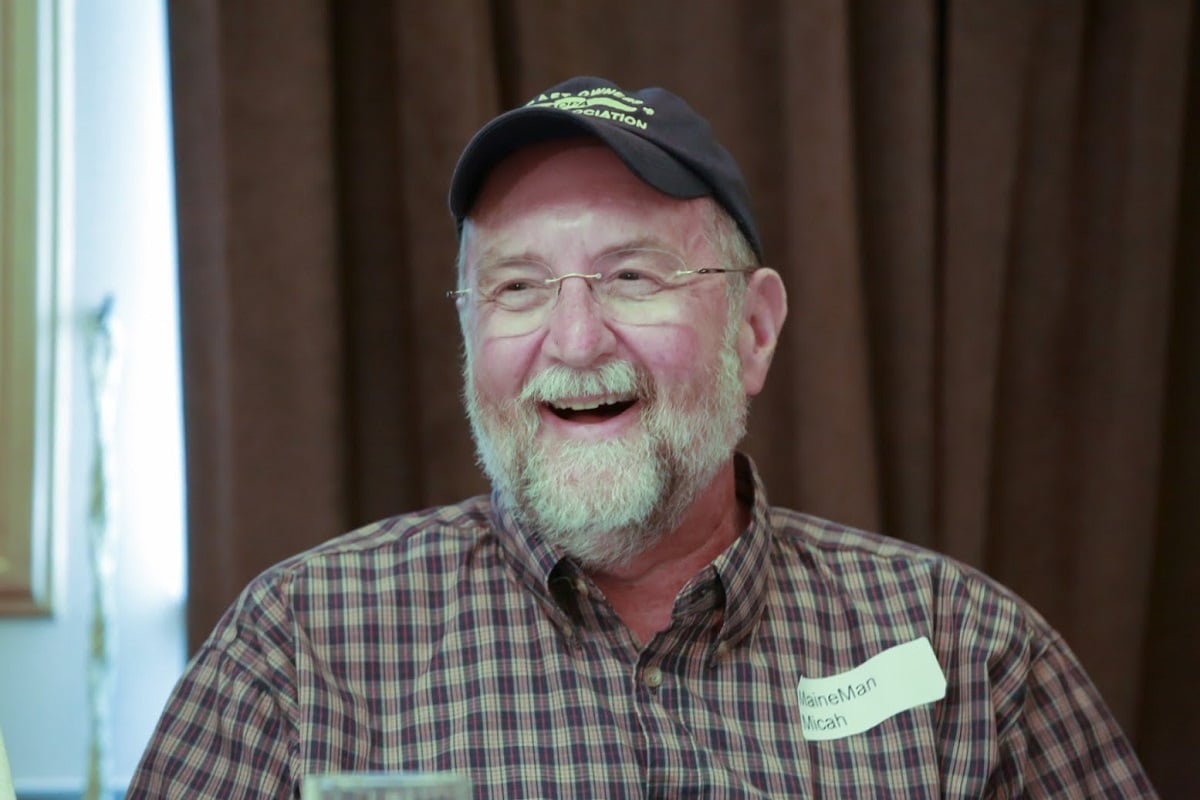 About the author
Micah Engber is based out of Portland, Maine in the USA, and is a part of the Airplane Geeks Podcast where he is often referred to as their Main(e) Man. Micah is also a contributor to JetWhine.com and has been heard regularly on the Airline Pilot Guy and Plane Talking UK podcasts. You can reach him via Twitter at @MaineFly.