It's time for a Trusted Traveler Programs update. If this topic is new to you please check this early October 2021 post, Which Trusted Traveler Program Is Right For You and the follow-up story, which ran about six weeks later, You Can Now Schedule a NEXUS Appointment. These posts will give you some background on Homeland Security's plans that can help you speed your way through TSA security lines and can offer fast Custom Clearances when re entering the USA from international travel.
I've been a member of Global Entry since August 2016. The enrollment period is five years, so it expired in August 2021. For various reasons that you will understand if you read my previous two posts mentioned above, I chose to switch to NEXUS rather than renew Global Entry as NEXUS offers you all the benefits of Global Entry plus many more for just $50; that's only $10 a year, half the price of Global Entry! The catch is interviews are only available at certain US/Canadian border crossings. Fortunately, living in Portland, Maine, it's only a four(ish)-hour drive for me to a couple of those locations.
Due to the Covid-19 pandemic, interviews for the NEXUS program had not been available for almost two years. They re-opened on the US side of the border on November 29, 2021. (Unfortunately, and there will be an additional post about this, due to the Omicron variant, all NEXUS interview sites have again been closed as of December 20, 2021.) I scheduled an interview for December 1. Unfortunately, even though I had been vaccinated, had a booster, stayed away from people and wore a mask everywhere in public, I came down with Covid-19 the day after US Thanksgiving.
The good news is that it was a mild case, and it's also very easy to reschedule Trusted Traveler Program interviews. After receiving monoclonal antibodies, I was fully recovered other than my sense of smell and taste, and I was feeling fine. More importantly, I was no longer contagious so I was able to make the four+ hour drive to Calais, Maine on December 15.
It's a rough drive from Portland with the last two hours, from just east of Bangor to Calais, on a two lane road through the eastern mountains of Maine, known as Route 9, but referred to as The Airline. That route got its name because it's a shorter route to Calais than US Route 1 and before air travel, the term airline often referred to shortcuts, a beeline, or straight line between two points on the earth's surface.
My appointment was scheduled for 3:30pm and to leave myself plenty of time, I left Portland at 9:45am. It was a bit strange to see that one GPS told me I would arrive at 2:15pm and the other said 3:15pm. It all came clear when I realized that the latter GPS had the address of the Customs Office in New Brunswick, Canada which is in the Atlantic Time Zone, an hour ahead of Eastern Time. That was surprising as the office is on the south side of the Saint Croix River, the US side of the border, otherwise it would not be open for interviews. Canadian NEXUS interview sites are still closed; had they been opened I would have taken a longer but easier drive to the Houlton/Bellville Customs Office, which is on the New Brunswick side of the border in Canada.
Even with a couple of quick stops along the way, I arrived in Calais right on time, an hour and fifteen minutes before my scheduled appointment. I sat in my car and called the number listed for the office and asked if it would be possible to be interviewed earlier than scheduled. The person answering the phone was very kind and said he would come out to the car to speak with me.
A few minutes later, a Canadian Border Service Agent came over to me and said he was sure he would be able to get me in early but explained that he had to take those with scheduled appointments ahead of me if they arrived while I was waiting. He did assure me however, that there was no doubt he could get me in early. I told him I wanted to try to make the drive back on The Airline before sunset and he agreed that it was much easier to do in daylight. (If you have not looked at the Calais/Saint Stephen border crossing on a map, it is 45.1890° N, 67.2786° W, so far North and East that sunset is at 3:30 PM in mid-December.) The Canadian Border Agent didn't disappoint. I only had to wait 15 minutes and was called inside the office at about 2:30pm.
Inside the Customs Office, the US Customs and Border Protection Agent behind the desk asked me my name and birth date. He took my passport, looked at his computer screen and said, "It shows your Global Entry expired in August, why are you going for NEXUS instead of renewing Global Entry?" I told him that I decided on NEXUS as it offers everything Global Entry does, plus more, for half the price. He then asked me what else it offered, so I told him. NEXUS offers Customs clearance into Canada and also clearance back into the USA from Canada at marine terminals.
The agent seemed astonished and asked me how I learned all this. My response was, "I read it on Johnny Jet's travel website in a post titled Which Trusted Traveler Program Is Right For You. The agent then said, "I wonder where he got that information," and I responded, "Oh, that's easy, I wrote it." The agent laughed and I went on to explain that the information is available on the Homeland Security website but you have to sort through it carefully to find it; over the years I had done just that and wrote the post at Johnny's request.
Being a bit familiar with security clearances, I knew that this conversation was not all just small talk, this was the agent doing my interview and clearing me for the NEXUS program. We made a bit more good-natured small talk and it probably could have gone on a while. These two Border Patrol agents were very personable, very professional, and very kind. Finally, I said, "Don't you have to take my photo and fingerprint me." They said yes and did just that. I was back in my car and on the road driving home by 2:40pm.
Fifteen minutes later an e-mail came though on my phone. I was approved for NEXUS and the new card arrived 3 business days (almost to the hour) later. This means I have TSA-PreCheck, Global Entry, and a number of other benefits until as it turns out, August 2027. It seems the enrollment period was extended an extra year, and reduces the price of membership to less than $9.00 a year.
Other than the long and somewhat harrowing drive, it was an easy process. I really enjoyed kibitzing with the Border Patrol Agents and frankly would have stayed longer to talk with them if I'd had the time. I learned a lot from them, including why they don't recommend registering your car on your NEXUS, Global Entry or Sentri application. But I'll save that for another post.
In the meantime, I do want to thank Homeland Security for making it as easy as it was. I know, the words "Thank you, Homeland Security" are not words one hears very often, at least not unless spoken or written sarcastically, but this process was easy and these two Customs and Border Patrol Agents, from two different countries showed me just how nice and easy border crossings can be.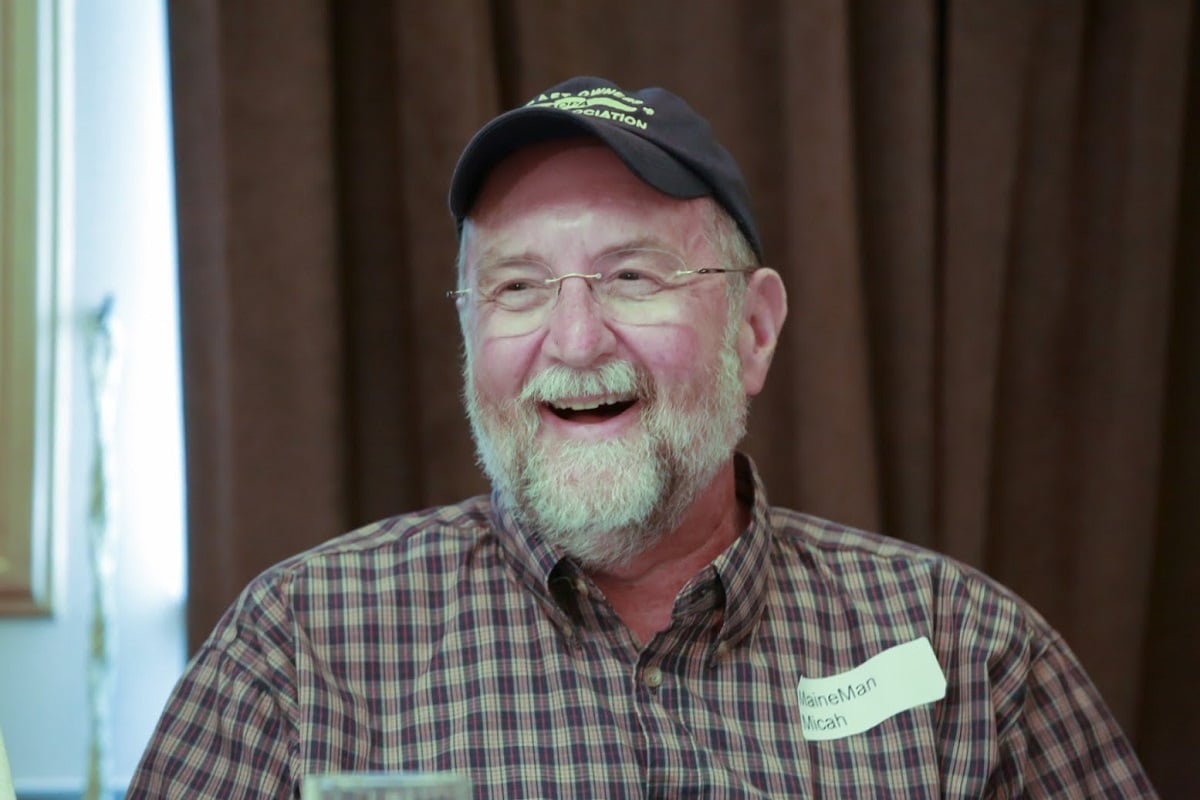 About the author
Micah Engber is based out of Portland, Maine in the USA, and is a part of the Airplane Geeks Podcast where he is often referred to as their Main(e) Man. Micah is also a contributor to JetWhine.com and has been heard regularly on the Airline Pilot Guy and Plane Talking UK podcasts. You can reach him via Twitter at @MaineFly.