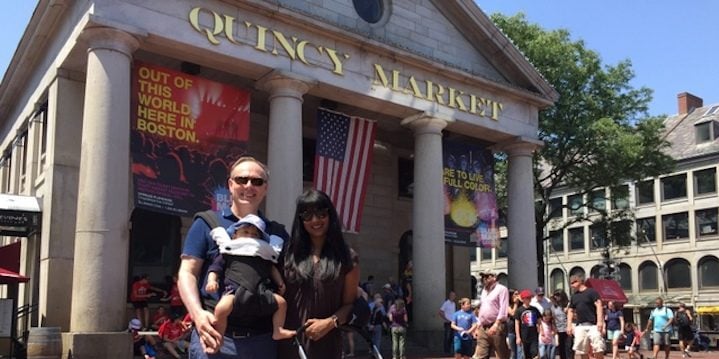 Growing up, my family and I took many summer road trips. My parents, plus four kids, plus the dog made for a full car but I have a ton of great memories from those days. This summer, my wife, son and I set out on our first ever family summer road trip and with the help from our friends at Marriott who hosted us, we created new and special memories that will last a lifetime.
Marriott just won "Best Hotel Program"
Many travelers don't realize that Marriott actually has 30 brands, from luxury hotels like Bulgari Hotels and Resorts, The Ritz-Carlton and The Ritz-Carlton Reserve, St. Regis, W, EDITION, JW Marriott, and The Luxury Collection to more economical options like Courtyard, Four Points by Sheraton, SpringHill Suites, Fairfield Inn & Suites, Residence Inn, and TownePlace Suites. They have over 6,000 hotels in 110 countries and in all 50 states! The properties range from budget to luxury so there's something for every price point.
Did you know? According to U.S. News & World Report, Marriott Rewards is now the best hotel loyalty program.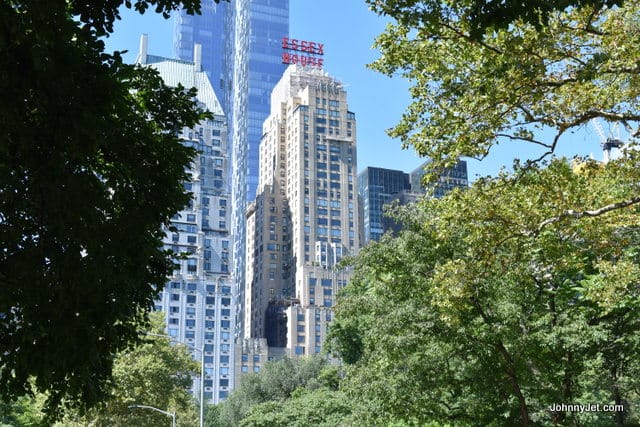 JW Marriott Essex House
Our trip began in New York City where we spent three nights at the plush JW Marriott Essex House. The hotel is located on 59th and 7th Avenue, overlooking Central Park so the location couldn't get much better. The Essex House has changed hands a number of times but Marriott, as they usually do, has whipped this property into shape. They've remodeled most of the rooms while leaving the lobby and the grand hallway untouched. I was happy they didn't transform the latter since it's full of history and character. One of my most special memories took place there, which was my last dance with my mom back in 2000 at my cousin's wedding, a month before she passed away.
Here are eight reasons to stay at the JW Marriott Essex House the next time you're in New York City.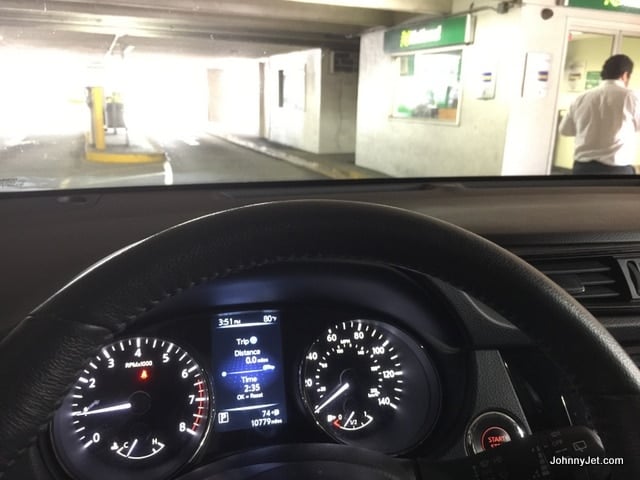 Renting a car
Our next stop was my hometown of South Norwalk, Connecticut so Jack could spend time with his cousins. I was going to rent a car from New York City and drive the 42 miles but the prices to pick the car up in the Big Apple and drop it off in Boston (spoiler alert: Beantown was our last stop) was quadruple the price ($195 a day) of picking up the rental in Stamford, Connecticut ($45 a day).
New York City to Connecticut
Normally, to get to Connecticut, I would take Metro-North from Grand Central Terminal (it takes one hour) but with Jack, his stroller and all of the luggage we now travel with, it wasn't going to happen. So I ordered a Lyft (Uber's competitor) and our driver, originally from Tibet, was nice but not the best driver. Three quarters of the way through the trip, he said he was running out of gas but when I looked at his gas gauge, I saw that he still had a quarter of a tank left. When I said that, he said that he needed to stop because he really had to go to the bathroom. He started to pull over on the side of the highway. "Whoa, what are you doing?" I asked incredulously. I told him he couldn't pull over on a highway and definitely not with my wife and young son in the car and asked him to exit and then pull over. He listened, then darted into the woods to do what he had to do. The other problem was that he almost ran a red light by accident. Fortunately, I was paying attention and told him it was red before he barreled through, and we averted a possible catastrophe. If not for those two incidents, I would have given him five stars and a bigger tip. The ride cost $117.
National Car Rental
AutoSlash had the cheapest car rental deal and they use a discount code via Priceline. In my experience, National Car Rental has the cheapest prices out of its competitors. Since it was more expensive to pick up at the Norwalk location, I went to the Stamford location 15 minutes away. Tip: Always check surrounding areas for cheaper pick-up rates. The agent was totally cool and runs a fairly tight ship. The first SUV ended up being too small so I exchanged it (the last-minute upgrade cost $15 extra a day) but the new vehicle was almost out of gas and needed vacuuming.
What I liked is that the agent didn't give me a hard sell for insurance or for the toll tag and said I needn't hurry to return the car by 5pm like I reserved, but that I could have it until the next day at the same time, which was 3pm. I asked what would happen if I returned the car a day early and he said I would only get charged for three days instead of four. Great policy.

Courtyard Marriott Norwalk
I don't think I've ever stayed at a hotel in Norwalk since I have so many relatives in town but they all had full houses and now that I have a family, I can't exactly just crash on someone's couch! So, we booked three nights at the four-story, 133-room  Courtyard Marriott Norwalk. Natalie wasn't too excited about staying at a Courtyard since she'd never stayed in one before and didn't really know what to expect (and over the years, she's developed a taste for luxury hotels!). But she was pleasantly surprised and said she'd happily stay there again, which says a lot!

Although I'm accustomed to luxury hotels too, I have no problem adapting to budget lodging, especially when I'm paying. I was totally relieved when we got into the room and Natalie looked around and said it was much, much nicer than what she was expecting. In fact, she actually loved the space and the décor and the fact that our room had a microwave and pull-out couch, making it very family-friendly. Here are the 10 things we liked about the hotel, along with our recommendations for where to go and eat while in Norwalk, Connecticut.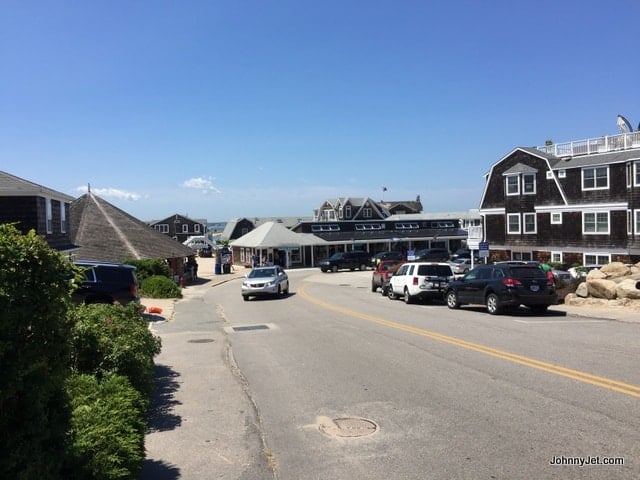 Watch Hill, Rhode Island
After spending a few days with my family, Natalie, Jack and I drove four hours to Boston. I decided to go the long way so we could stop halfway in Watch Hill, Rhode Island. I wanted to show Natalie and Jack where I used to spend my family summer vacations. Watch Hill recently made it onto everyone's radar after Taylor Swift bought a $17 million mansion, so it's now featured in a lot of celebrity magazines. There's lots to like about this quaint but sleepy, upscale beach town. Kids love the historic Flying Horse Carousel, which was built in 1876, and St. Clair Annex next door, which sells scrumptious ice cream and homemade Orangeades. The establishment is cash-only.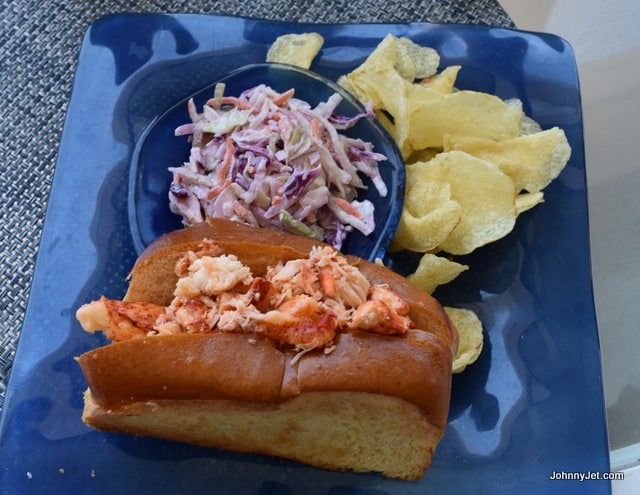 We ended up having lunch on the patio at Ocean House and enjoyed the $28 lobster rolls. They were so good but the coleslaw was terrible. When I told the waiter, the manager came right over and agreed that the coleslaw was bad. In fact, he said they threw out that batch and made it over. Surprisingly, he didn't offer to give me any of the new batch, buy us one of the rolls or even dessert, but I was happy to know that it wasn't just my taste buds.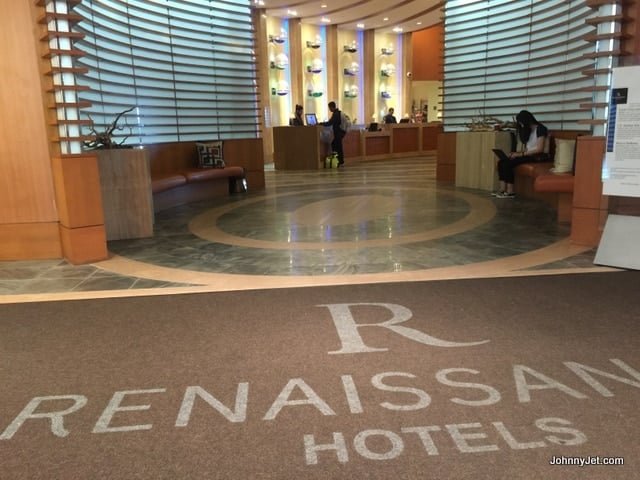 Renaissance Boston Waterfront
Our final stop was at the Renaissance Boston Waterfront where we spent two nights. What's cool about Renaissance Hotels is that they have their own personality and they encourage guests to get out of the hotel and find authentic local experiences. According to their website, they're a hotel for the curious, the adventurous, for those who see every journey as a chance to be inspired by the unexpected.
Here's why we liked the Renaissance Boston Waterfront and two great restaurants we dined at.
Good to know: When returning your rental car in the city of Boston (270 Atlantic Ave), it's in a building that's not well-marked. You have to keep driving up, up, up to the 7th floor, but it feels like the 11th floor. Don't bring luggage.
Here's a Google Map with all of our stops.
SaveSave