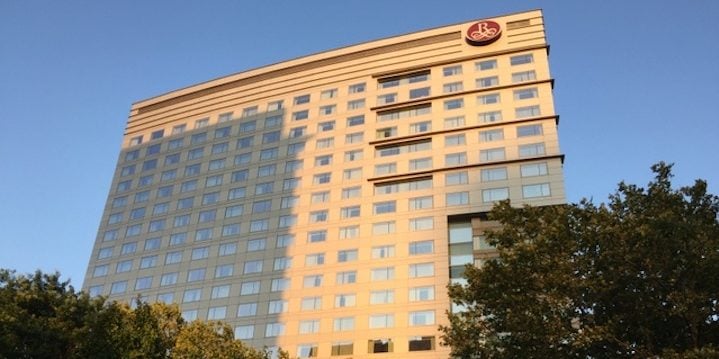 Our final stop of our first family summer road trip (here's New York City, Connecticut and Rhode Island) was the Renaissance Boston Waterfront, where we spent two nights. What's cool about Renaissance Hotels is that they have their own personality and they encourage guests to get out of the hotel and find authentic local experiences. According to their website, they're a hotel for the curious, the adventurous, for those who see every journey as a chance to be inspired by the unexpected.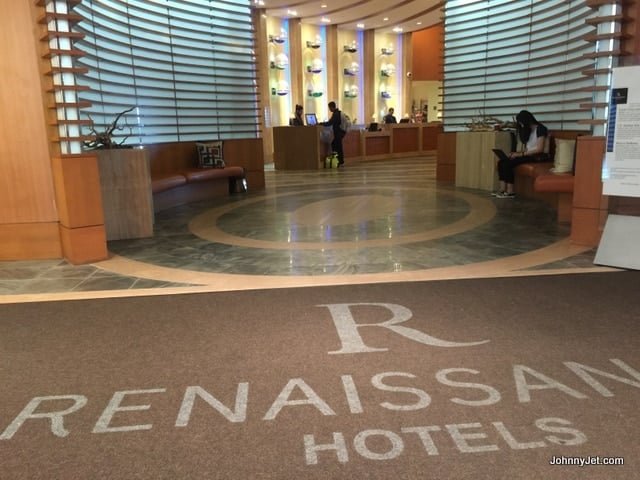 My first impression of the hotel was that it's perfect for business travelers as it's right next to the convention center and close to the airport (it's 15 minutes tops). We were there while a convention was going on and one of the sessions must have just ended because the line for the elevators was about 50-people deep. I was relieved that the wait was less than five minutes since I thought it was going to be much longer.


We were given one of the hotel's impeccably appointed suites that had a beach theme and sensational waterfront views of the bustling Seaport district.


The hotel looks brand new but was built in 2008. There are 471 room and they have excellent service. I called down for extra pillows and a housekeeper was at my door within two minutes. Tip: Like any hotel, ask for a room without a connecting door so can avoid hearing loud neighbors.

The TV in the room has around 50 channels including HBO and gives you the option to log in to your YouTube, Netflix, Crackle, and Hulu accounts. Sadly, I didn't have time or make a solid effort to hit the modern fitness center or swim in the heated indoor pool.

But I did take advantage of the club room every morning for breakfast and stop by for a quick snack or dessert after dinner. The food and service were fantastic.

If you bring comfortable shoes, you're within walking distance of many of Boston's attractions including the Innovation District, the Seaport World Trade Center and Faneuil Hall; they're about one mile away or a 20-minute walk.

Sportello
The first restaurant we dined at was an upscale Italian place about a 10-minute walk from the hotel called Sportello. It's got a fun, modern atmosphere with great house-made pastas by Chef Barbara Lynch. It looks like a casual place from the outside with a diner-like counter and stools in the middle but when you see prices on the menu (everything is a la carte) you will realize it's not cheap. My tagliatelle pasta was $28. The food is really good and the place fills up fast. We were there at 6pm, which is a good time to go with kids.

Row 34
The other restaurant worth noting is Row 34 (named after a type of oyster.) We decided to have our third lobster roll in as many days and states. We saved the best and most expensive for last. After I grimaced at the $32 price tag for hot lobster rolls, the waitress said they're incredible. It was amazing but went down so fast. The chips they serve it with were just okay and it was a really small side of coleslaw. Dessert was butterscotch pudding ($6) with Rice Krispies sprinkled on top.
SaveSave