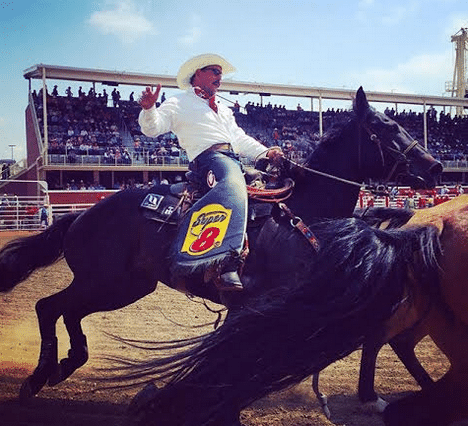 As Americans, we think we know how to rodeo. But what if I told you that the biggest rodeo in North America—the Calgary Stampede—actually takes place every year in Calgary, Canada?
That's right: As Johnny' written before, our friendly neighbors up north host one of the biggest parties of the summer (July 3-12 this year), complete with tournament-style rodeo events, country rock concerts and live entertainment, and a food fair that's sure to bring out your inner cowboy.
For nearly a week and a half in July, downtown Calgary is buzzing with excitement. This is, undoubtedly, one of the most anticipated events of the year. Young professionals leave their offices early, trading suits for western attire and making their way to the local bars and tent parties—most of which boast rodeo-inspired specials all week long.
Now familiar with the overwhelming number of options, I'll guide you to some of the finest the Calgary Stampede has to offer below, both in- and outside the festival grounds. This is your insider's guide to the Stampede, in style. So saddle up and come ready for a good time.
Tickets for next year's Stampede (July 8-17, 2016) are on sale October 5th 2015 at calgarystampede.com. Buy in advance for better seat selection, premium seating and potential discounts. Contact the extremely helpful folks at Travel Alberta and Tourism Calgary for inquires for large groups (20 or more) and for additional help with planning your itinerary. And of course, tell 'em Trish sent you!