UPDATE: Good news! According to CBS Affiliate 4WWL, "two gate agents are in custody and two others are wanted on Wednesday, after they were caught on camera throwing away a passenger's belongings at Louis Armstrong New Orleans International Airport. The Jefferson Parish Sheriff's Office arrested Willie Stovall III, 31, and Ebone Baker, 22, on Friday. The pair were booked on charges of felony theft, spokesperson for the department Capt. Jason Rivarde told the newspaper. The sheriff's office is still looking for Antoinaija Beasley, 22, and Alshea Mitchell, 30 on the same charge." If you missed the original appalling story, read it below.
—————————————————————————————————————————————————–
If you thought last week's story about Frontier Airlines gate agents being exposed for charging passengers $99 at the gate for extra baggage fees just so they could earn a $10 incentive from the airline was bad, then you haven't seen anything yet. Take a seat and if you're eating, put down your food because you don't want to choke while watching this unfathomable video. RELATED: In-Flight Theft is Real: Here's How to Prevent it And Protect Your Stuff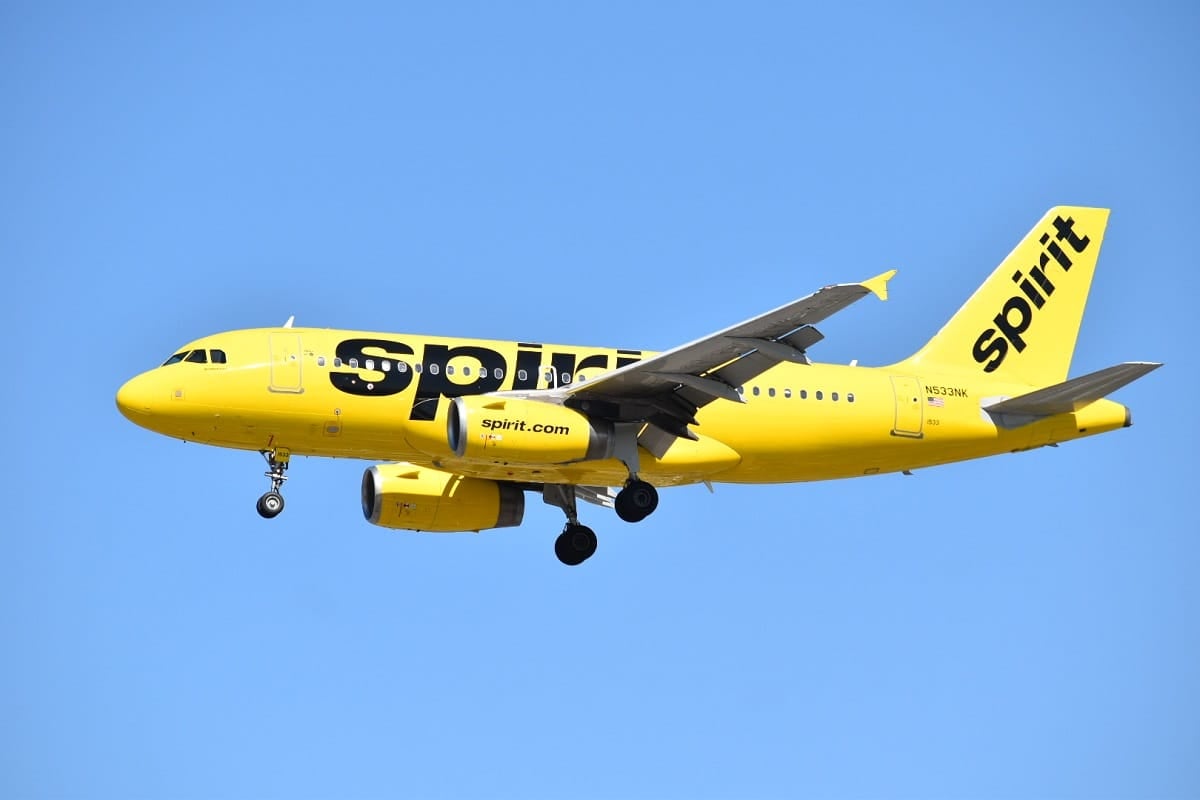 On February 19, Keyonne Brooks, was traveling back from New Orleans to Los Angeles after attending his uncle's funeral. He told KCAL that he got in a disagreement with the agent over gate checking his large suitcase because the agent said that he'd have to reschedule his flight instead of checking the bag at the gate. Mr. Brooks knew this was not true since he travels so much. So he rightly asked for a manager and ended up paying an extra fee to take his larger carry-on on the plane.
Yes, it does appear that Spirit Airlines agents are making the same $10 commission every time they get a passenger to pay up for their similar and outrageous baggage fees like Frontier … but that's another story.
This story is about how Mr. Brooks forgot his small carry-on the gate agent's desk while paying for the fee. When the carry-on never showed up, including after he filed a lost and found report, he requested the security video from the Louis Armstrong New Orleans International Airport. And that's when he saw the appalling behavior of the gate agents.
As you can see in the video below, one of the two gate agents finds the bag on her desk, waits for the plane to push back and then opens it up. She goes through it, pockets some of his belongings then starts throwing things away item by item, including his keys and a family heirloom, and pouring out what he called his life-saving medication. To make matters worse, they laughed all the while, and another colleague filmed it, showing not only that they have no morals or heart but that they're not the sharpest tools in the shed.
The gate agent completes the job by dumping the small bag in the trash so there's no evidence and casually walking away. 
Getting security footage takes time and it was so smart of Mr. Brooks to put in a public records request to acquire it and getting New Orleans City Council involved.
This video made my hands sweat with rage, and I'm sure that's the reaction any decent human being would have. I truly can't believe there are such heartless and despicable people out there and what's even more appalling is Spirit Airlines' lame apology and actions.
Spirit Airlines claims the employees were contract workers from GAT Airline Ground Support, that they've been suspended and that they have refunded Mr. Brooks the cost of his ticket (which probably cost less than what they charged to check his bag). I believe Spirit Airlines should make sure criminal charges are brought against the workers and the airline needs to replace his bag, all of its contents and a lump sum for all of inconveniences.
It is such a hassle to get new credit cards, edit bills on autopay, replace a driver's license, and get new keys for your car and house. Not to mention the mental stress of losing irreplaceable family heirlooms.
It's shocking that any person has the heart to do what these Spirit Airlines gate agents did, let alone an airline employee who knows better than anyone the stresses of travel.
Mr. Brooks says he will visit New Orleans again but he certainly will never again take Spirit Airlines. Can you blame him?
KEEP WATCHING
Want more travel news, tips and deals? Sign up here for Johnny Jet's Daily Travel Tip newsletter! Just fill in your email address and check the Daily Travel Tip box—and you'll have Johnny's best tips, straight to your inbox each day!