J.D. Power, one of the global leaders in consumer insights and data, recently came out with their 2022 North America Airport Satisfaction Study … and it has some interesting insights. First up, which should be no surprise to anyone, is that overall airport satisfaction is down 25 points (on a 1,000-point scale) this year as travelers encounter "fewer flights, more crowded terminals and sparse food and beverage offerings." RELATED: The Best and Worst US Airports for Finding Cheap International Flights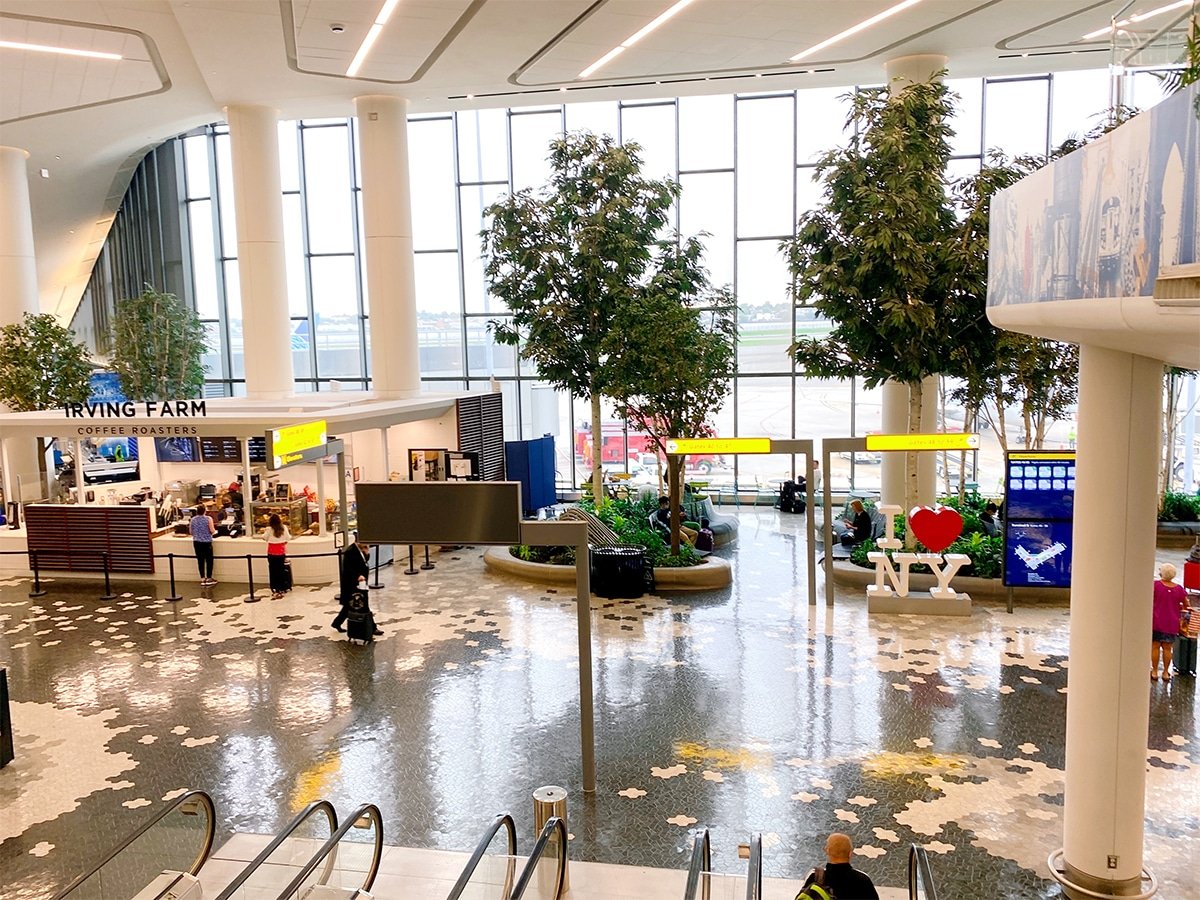 According to Michael Taylor, travel intelligence lead at J.D. Power, "The combination of pent-up demand for air travel, the nationwide labor shortage and steadily rising prices on everything from jet fuel to a bottle of water have created a scenario in which airports are extremely crowded and passengers are increasingly frustrated—and it is likely to continue through 2023."
Michael is right. Most travel experts predicted that the number of travelers would fall off a cliff once Labor Day hit and once kids went back to school. But surprisingly, the opposite has happened. Just last week, on October 16, travelers set a record for the most people passing through U.S. airport security checkpoints (2,494,757) since February 2020.
Who would have guessed that a random day in October would beat out a day in June, July or August? If you're wondering why, United's CEO Scott Kirby has a great explanation. Kirby told CNBC's Squawk Box that "flexible workplaces are changing travel patterns." And that "hybrid work allows every weekend to be a holiday weekend." This never would have happened before the pandemic when workers were in the office more often. Kirby said, "it wasn't money that constrained people from travel. It was time."
Just wait until next month when the Wednesday before Thanksgiving and the Sunday after are traditionally the busiest travel days of the year. RELATED: The Best Day of the Year to Fly is Coming Up
So now that we know airports are going to continue to be busy, it's important to find out which ones are the most satisfying so you can plan accordingly by picking the best airports for layovers.
RELATED: 10 Airport Security Hacks Every Traveler Needs to Know
The Satisfaction Study "measures overall traveler satisfaction with mega, large and medium North American airports by examining six factors (in order of importance): terminal facilities; airport arrival/departure; baggage claim; security check; check-in/baggage check; and food, beverage and retail. Mega airports are defined as those with 33 million or more passengers per year; large airports with 10 to 32.9 million passengers per year; and medium airports with 4.5 to 9.9 million passengers per year."
Mega Airports


"Minneapolis-Saint Paul International Airport ranks highest in passenger satisfaction among mega airports with a score of 800. San Francisco International Airport (796) ranks second while Detroit Metropolitan Wayne County Airport (791) and John F. Kennedy International Airport (791) each rank third in a tie."
I know what you're thinking: I can understand MSP, SFO and DET ranking high but … JFK? Really?! That's just crazy talk. But remember, the survey is about terminal facilities and not about getting to/from, which would no doubt rank JFK near the bottom with EWR, ORD and YYZ. LAX is ranked third from the bottom but I bet that will change in a couple of years once their renovation is completed. LAX's Tom Bradley International Terminal (TBIT) is my favorite domestic terminal. 
Large Airports


"Tampa International Airport ranks highest among large airports with a score of 846. John Wayne Airport, Orange County (826) ranks second and Dallas Love Field (825) ranks third." Tampa almost always ranks the highest in this category, which is no surprise. The only airport that I haven't flown to/from is SNA, which might be shocking to my friends since I live just 40 miles away from it.
I'm surprised LGA has scored so low but I think it's because the study began in August 2021. In next year's study, I expect LGA and their two new terminals will rank towards the top.
Medium Airports


As far as medium-sized airports go: "Indianapolis International Airport ranks highest among medium airports with a score of 842. Pittsburgh International Airport (839) ranks second while Jacksonville International Airport (826) and Southwest Florida International Airport (826) each rank third in a tie." I've been to all of these airports (though it's been a while) but PIT used to be one of my favorites as it was like a mall inside an airport with prices the same as downtown. By law, they couldn't charge more than what they charged at their other stores, so even bottled water was a quarter of what other airports charged.
I used to travel to CLE all the time and I flew out of BUR recently and it's fine but it definitely needs some dining upgrades. The same goes for Kahului (Maui) but I have some tips for making your OGG experience much better.
So, now you know which U.S. airports you should frequent and which ones to avoid. Do you agree with J.D. Power or not? Will you plan your travels accordingly?
NOTE: The study is based on 26,529 completed surveys from U.S. or Canadian residents who traveled through at least one U.S. or Canadian airport and covers both departure and arrival experiences (including connecting airports) during the past 30 days. Travelers evaluated either a departing or arriving airport from their round-trip experience. The study was fielded from August 2021 through July 2022.
KEEP READING