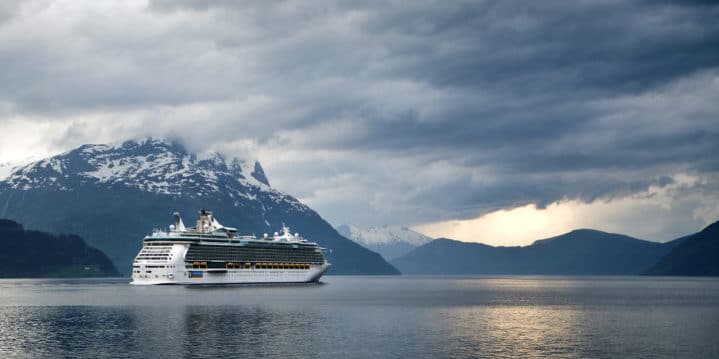 I've written a bunch about what to do if you need a refund for a flight that's been canceled due to COVID-19, including these stories:
But what do you do if you were booked on a cruise that's been canceled? In case you missed it, the CDC has issued a no-sail order and the State Department is advising against cruising, and cruise lines around the world are pausing operations. USA TODAY's Morgan Hines just wrote up a great piece on the subject in which she offers tips from her own experience as well as Royal Caribbean's spokesperson, a travel agent, and more. Among the tips included in the story (quoted directly):
"Watch for email updates from the cruise line with which you are booked.
"Review your options carefully and consider external factors before making a decision. A future cruise credit above the amount you paid may be enticing, but if you have the option to get a refund, that may make more sense for flexibility.
"Wait to see if the cruise line is going to cancel your cruise or extend their sailing suspension before making any moves. Royal Caribbean's cancellation policy through Sept. 1 allows guests to cancel for a future cruise credit up to 48 hours before setting sail. If you cancel early and then the cruise line later cancels that sailing, it may negate the option for a full refund. Cruise lines have varying policies check on your cruise line's website, and read the fine print to learn more.
"If you have worked with a travel advisor on booking your cruise, reach out if you have questions, or reach out to the cruise line directly.
"When you are cancelling, check in on refunds to any other prepaid expenses such as beverage packages or excursions."
There's a lot more in the story, which is worth reading if you're booked on a cruise that's been canceled. Check it out here.
Would you cruise in 2020?
I have no cruises booked right now, and as I wrote in this story (and got some heat for saying), I won't be taking my family on a cruise until there's a COVID-19 vaccine, even if the no-sail order ends. What about you? Read the story and weigh in here.
---
Have your own tip? Email it to whitney@johnnyjet.com!
Want to see more tips? Click here for all 1,690!
Want even more travel tips? Sign up here for the Daily Travel Tip newsletter! Enter your email address and check "Daily Travel Tip" to receive Johnny's best tips in your inbox each day!
If you already subscribe to our weekly newsletter, you can sign up on the same page. Just fill in your email and check "Daily Travel Tip" on the same page. You'll receive an email with a link to update your JohnnyJet.com preferences. On that page, just click the Daily Travel Tip box and Update Profile.