These days, with the influx of emails, text messages, robocalls and in-person pleas for help, you really have to be on your guard every time you receive one. I mean, there are times my phone rings and the caller ID says my own name and it takes me a second to realize it's a scam. Personally, I don't click links, open attachments, accept Facebook requests or answer the calls unless I know for sure who it is and that it's safe to do so. RELATED: Don't Fall For These Hotel Scams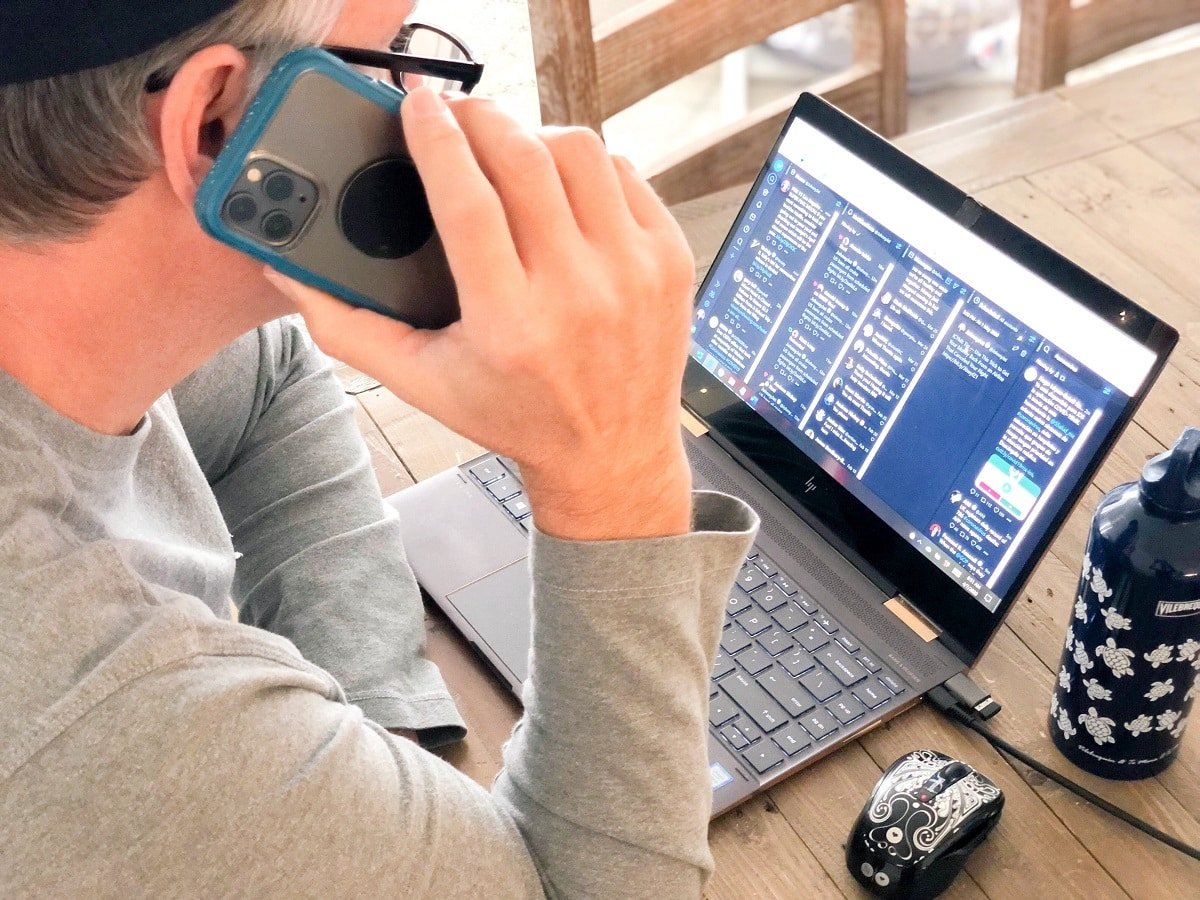 Travelers need to be even more vigilant. Unfortunately, travelers are easy targets as they're often jetlagged, distracted and unfamiliar with their surroundings or local targets. I've written about so many different scams that travelers have to aware of that I've lost tracked. But here a few of them to be on the lookout for:
Don't Fall For the Falling Lady Scam
Is Your Hotel Scamming You?
Don't Fall For It: Scammers Are Pretending to be Customs and Border Protection Agents  
Cybersecurity and Fraud Expert Shares Tips on How Not to Get Scammed When Traveling
How To Avoid Vacation Rental Scams
Don't Fall For These QR Code Scams  
7 Tips For Avoiding Black Friday Scams Online
These Are the Latest European Travel Scams to Know Before You Go  
I have almost become immune to all the scams out there, which is unfortunate since no doubt it's hurting legitimate causes and charities.
If someone sends you a link, always hover over the URL or email just to be sure it's legit. Better yet, call your friend, colleague or family member and ask if they did indeed send the email or request but even then you have to be wary since they might have been duped.
Just last month, my wife, got a Facebook friend request from my brother. Since she's already friends with him on Facebook, she asked me if the request was legitimate. I told her not to accept; I assumed it was a scam since he's already on Facebook. I forwarded my wife's email to my brother to alert him that he'd been hacked and he told me that the request was legit. His original account had been hacked so he was starting over. Weird. Weirder still that he didn't send me a friend request LOL
However, the point of all this is that I just received emails from a few readers alerting me of new scams and one is about REAL ID, which I just wrote about on Saturday. If you haven't heard, the U.S. government is going to finally, after years of delays, require U.S. travelers to have a REAL ID for domestic flights. Here's what you need to know.
Reader Jay just sent me an interesting newsletter, which I'm going to sign up for, called: Scam of the day – Scamicide. Today's tip is titled: Real ID Scams. The gist of the tip is: "No states are initiating contact with people by emails, text messages or phone calls asking for personal information to apply for your REAL ID.  An important thing to remember is that whenever you get a phone call, text message or email, you can never be sure you is really contacting you even if the email address, phone number or Caller ID indicates that the communication is legitimate.  This is why you should never provide personal information or click on a link in an email or text message unless you have absolutely confirmed that the communication is legitimate."
The other scam brought to my attention today came via The Society of American Travel Writers (SATW). It looks like an old scam has been resurrected where people are getting emails from their 'boss' who is asking you for a favor.
Per Ari Lazarus, a Consumer Education Specialist at the FTC: "Does your boss need you to send gift cards to pay for an upcoming office party? Before you go out and pay up, ask yourself: is that really your boss? It could be a scammer trying to get your money."
The FTC's advice:
If you get an unexpected email from your boss asking for this kind of help:
-Don't pay for anything with a gift card. Gift cards are for gifts, not for payments. If anyone asks you to pay with a gift card, it's a scam.
-Double-check with your supervisor. Call your boss using a known number — not something that was written in the email
-Take a pause. Can't reach your manager? Talk to a trusted coworker or friend. Tell them the situation and see what they would do.
KEEP READING