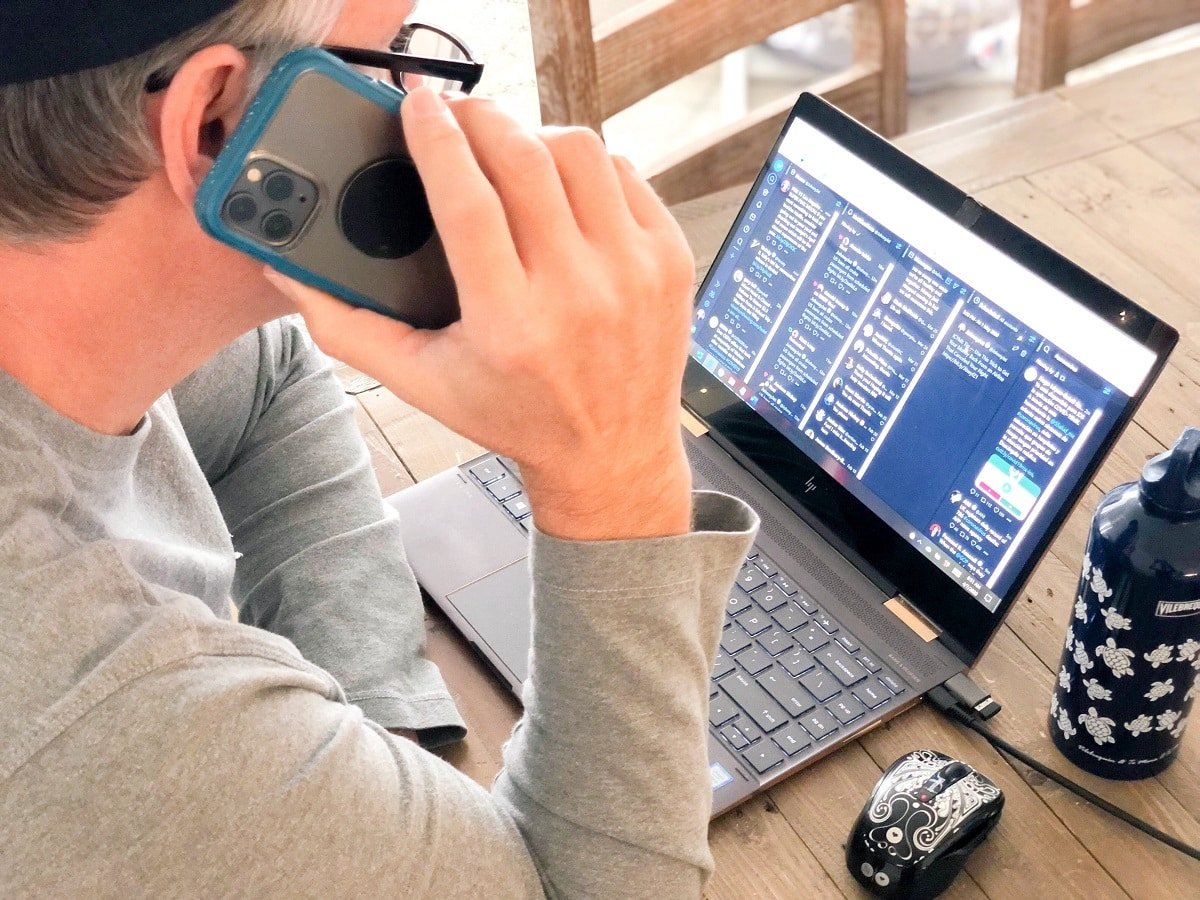 In January, U.S. Customs and Border Protection (CBP) issued a statement acknowledging that they are "aware of numerous telephone scams targeting residents nationwide."
One of those same scams is still happening, as the CBP recently issued yet another statement saying, "U.S. Customs and Border Protection agents and officers nationwide are continuing to receive numerous calls from residents concerned about unsolicited calls from scammers posing as U.S. Border Patrol agents and U.S. Customs and Border Protection officers. Residents are reporting the calls are a pre-recorded message stating, "a box of drugs and money being shipped has your (caller's) name on it and it has been intercepted." The caller is then instructed to press #1 to speak with a CBP Officer/Agent, which then attempts to get the caller's banking information. There have also been reports of this same type of scam, however, the caller is an actual person, not a pre-recorded message."
RELATED: How Not to Get Scammed by the Bad Guys
As the CBP says: "These calls are phone scams/phishing attempts and have been around for the last few years. Residents are urged to not provide the caller with any information. The Department of Homeland Security and CBP does not solicit money over the phone, nor does it use Bitcoin other digital currency or gift cards. If such calls are received, people should make a note of the number and any other pertinent details about the call and immediately hang up, and then report the incident to your local police department and the Federal Trade Commissioner at https://reportfraud.ftc.gov/.
It's hard to believe that people still fall for these scams but it happens often and unfortunately, scammers are getting better and more advanced. For example, my very savvy wife almost got suckered by scammers when her Caller ID showed the name and number of her bank. Fortunately, she refused to provide any information and instead said she'd call them back. Here's more about how they tried to scam her. Showing a false number on your caller ID is also what they're doing with the CBP or even mimicking your child's phone number and saying they've been kidnapped … sick, I know.
No matter who calls you, never, ever, give personal information over the phone like your address, social security number or passwords. And never, ever give money, especially digital currency, debit or gift cards.
If you get a call and you think there is a chance it could be legit, politely say, "I will call you right back using the official number," then look up the correct number for CBP or your bank's fraud department or whoever is supposedly calling you.
Bottom line: Trust your instincts and know that legitimate companies will not ask you for your personal information over the phone.