You know to be skeptical about things on the Internet, right? Just because you read something online, it doesn't mean it's true or that it's coming from a trustworthy source. Shmuli Evers, a father of three who was flying a few days ago from New York's JFK airport, learned this lesson recently. RELATED: Don't Fall For the Falling Lady Scam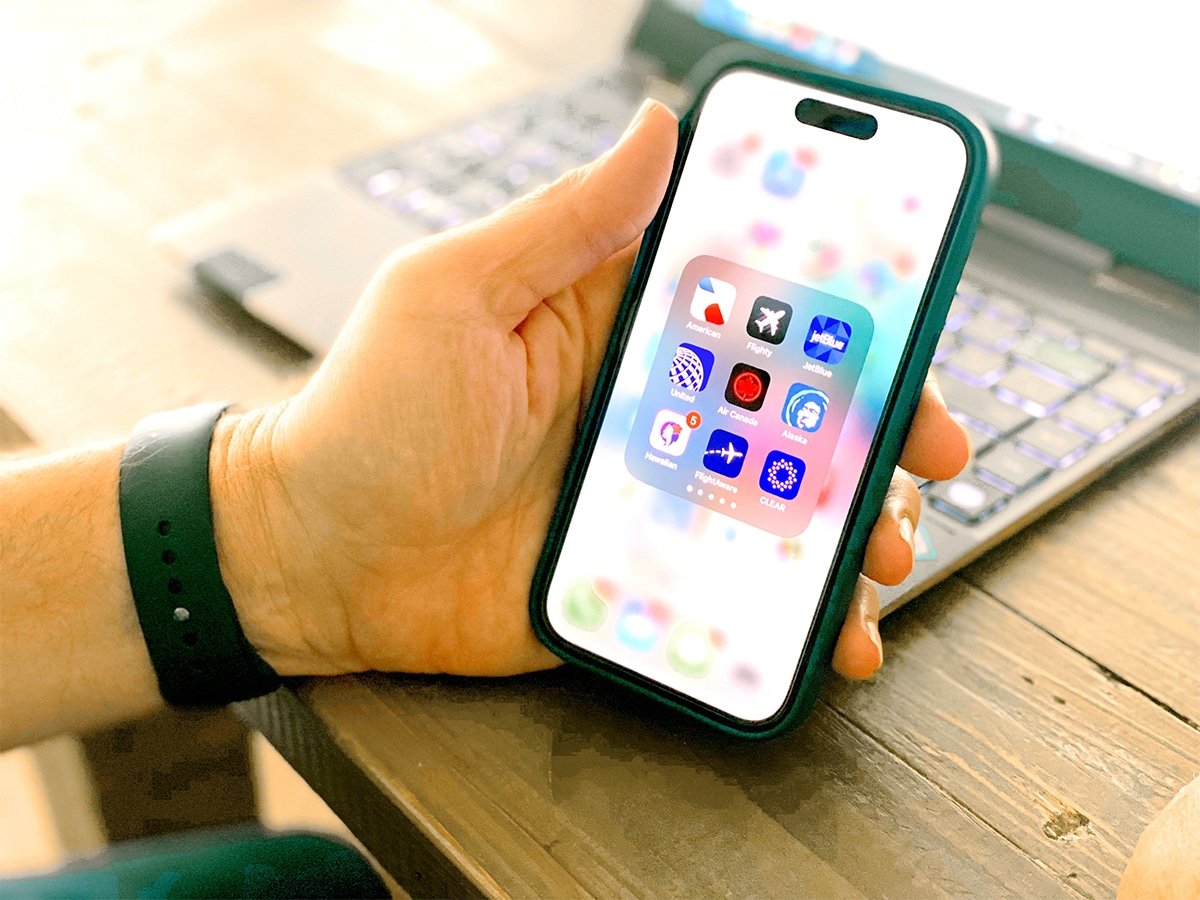 Evers sent out multiple tweets detailing his experience with thieves who almost stole his money. It turns out scammers have infiltrated Google by publishing fake airline phone numbers. Evers wrote: "My @delta flight got canceled from JFK. The customer service line was huge, so I google a Delta JFK phone number. The number was 1888-571-XXXX." Editor's note: I'm X-ing out the last four digits just in case someone reading this makes the mistake of calling it.
Evers continued: "Thinking I reached Delta, I started telling them about getting me on a new flight. After a minute the line broke up, but they called me back… from the number +33-4-56-38-67-82 (French number that came up as DTI Publishing in Caller ID). First Red flag. He had a very strong Indian Accent (Red Flag), and was overly eager to help me. By providing him with my confirmation number and name, he was able to look up my Trip information on delta. He found an alternative flight from Newark, leaving later in the evening. But he needed me to confirm. He texted me a screenshot of a flight detail from Newark, and asked me to confirm via SMS (red flag) number 845-284-1309."
Fortunately, Evers caught the red flags but plenty of people wouldn't have. Evers went on to say, "I thought about it and texted him back to go ahead, still thinking I am talking to Delta… He then asked me to call him, he said he has to cancel my original reservation, and I have to pay for the new one… this is when I asked him, where he was located, he said Rochester NY, when asking him where that is located, he said 2 hours South of NYC…This is when I told him, I have heard too many scams lately I do not feel comfortable to give him any payment information over the phone. The fact that he did not provide any alternatives, confirmed to me I was dealing with a SCAMMER. He tried to text me after that, and he tried his best for so long to help me get on a flight… He wanted me to pay him 5 times the price of the original ticket cost… If he was really from delta he would have just booked me on that flight. I hate Scammers."
My @delta flight got canceled from JFK. The customer service line was huge, so I google a Delta JFK phone number. The number was 1888-571-4869 Thinking I reached Delta, I started telling them about getting me on a new flight.

— Shmuli Evers (@Shmuli) July 16, 2023

Unfortunately, this isn't just a Delta problem, either. Evers took screenshots of how the scammers have changed other airline numbers too. Below is his tweet regarding American Airlines.
Looks like @AmericanAir also has a scammer number listed at JFK. @ScammerPayback this is huge. pic.twitter.com/MfmbkHga05

— Shmuli Evers (@Shmuli) July 16, 2023

This isn't the first time this has happened and you know it won't be the last, which is why I'm writing this important tip, so please share this article with your friends and family to warn them as well. I've written about similar scams before as consumers need to know they shouldn't always trust phone numbers when they search online. As Evers found out, scammers are everywhere and are clever. Evers' big mistake was searching a major airline's airport phone number. He didn't search Delta Air Lines' phone number. He searched "Delta number in JFK." A specific number for a request like that is easy for scammers to create as I'm sure not many people are using that exact search term and Google can't double check everything.
Since this story made national headlines, Google has been alerted. According to NBC News a Google spokesperson said in an emailed statement that the company does "not tolerate this misleading activity." They also said, "Our teams have already begun reverting the inaccuracies, suspending the malicious accounts involved, and applying additional protections to prevent further abuse."
ABC News interviewed a fraud expert who said, "if you suspect you're being scammed, contact your bank followed by the real travel company." That's from Theresa Payton, CEO of Borderless Solutions and former White House chief information officer. She also said, "tell them what happened to you" and "report the fraud and see if they can help you and get rebooked." Her last bit of advice is, "If you find yourself in this situation where you have been scammed, time is of the essence."
The Better Business Bureau (BBB) has even better advice. They recommend:
Do your research
"If you come across a company you haven't dealt with before, research it before making any purchases. Look on BBB.org for reviews and feedback from previous customers."
Double check flight details before calling support
"Scammers are blasting out fake airline cancellation emails and text messages that can easily be mistaken for the real deal. Confirm the information in the message – such as the flight and reservation numbers – is correct before calling customer support."
Confirm the URL before you enter personal and payment information
"It can be easy to click on a sponsored ad or impostor website without noticing. Before entering any sensitive information, double-check that you are on the right website and that the link is secure. (Secure links start with "HTTPS//" and include a lock icon on the purchase page. Learn more at BBB.org/BBBSecure.)"
Be wary of third-party websites
"Some websites appear to offer a legitimate service but are only fronts for a scam. Be suspicious of websites with no working customer service number or physical address. Typos and grammatical errors can be indications of a scammer's handiwork."
Make online purchases with your credit card
"Fraudulent charges on a credit card can usually be disputed, whereas that might not be the case with other payment methods. Unfortunately, there is no way to get back the personal information you may have shared."
KEEP READING
–Bank of America Issues Warning About These Common Scams and the Red Flags to Look Out For
–Don't Fall For These QR Code Scams
–Don't Fall Victim To Fake Uber Drivers At Airports
Want more travel news, tips and deals? Sign up to Johnny Jet's free newsletter and check out these popular posts: The Travel Gadget Flight Attendants Never Leave Home Without and 12 Ways to Save Money on Baggage Fees. Follow Johnny Jet on MSN, Facebook, Instagram, Pinterest, and YouTube for all of my travel posts.