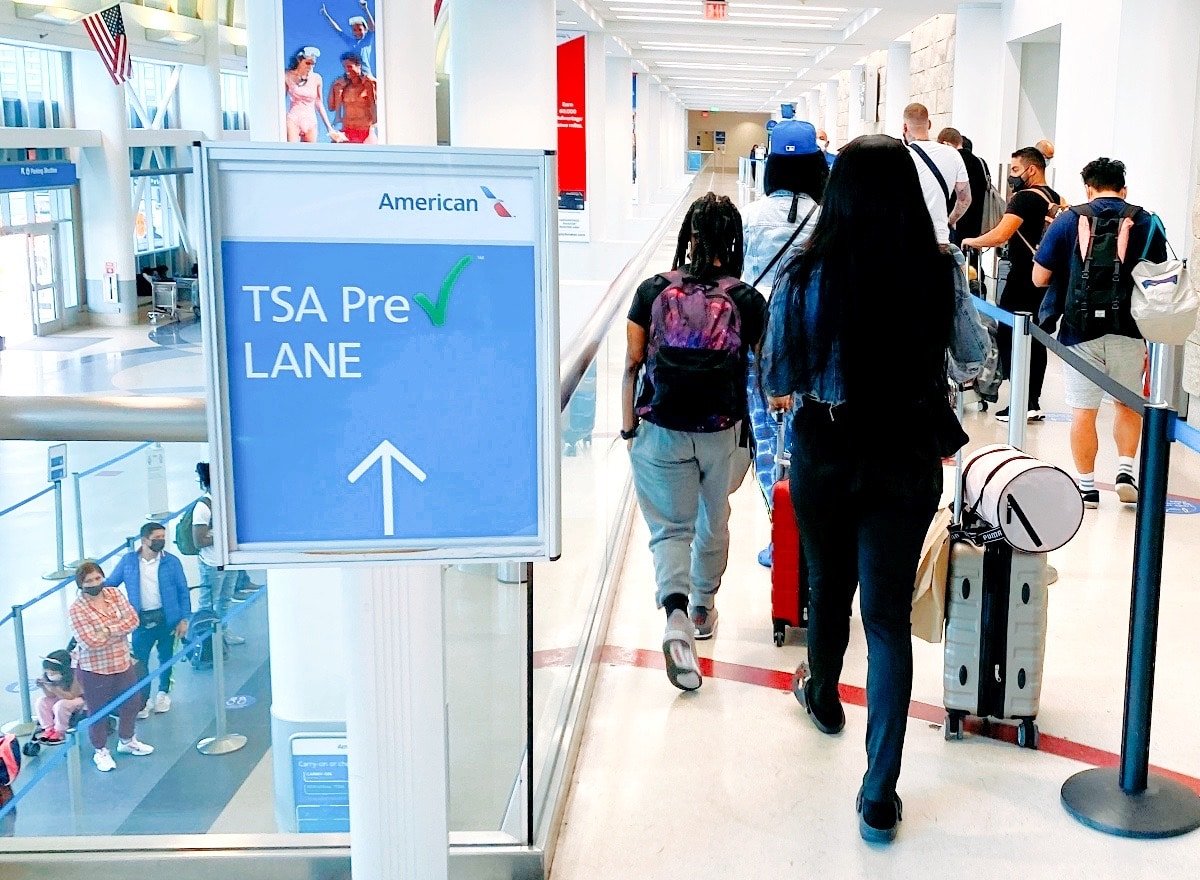 Travel is indeed back … at least in terms of leisure travel. According to The Transportation Security Administration (TSA), yesterday, Friday, June 11, they screened 2,028,961 at airport security checkpoints. It was the first time TSA surpassed the 2 million threshold for travelers screened in one day.
A TSA press release, released this morning states: "Prior to the pandemic, TSA screened, on average, 2 to 2.5 million travelers per day. The lowest screening volume was on April 13, 2020, when  just 87,534 individuals were screened at airport security checkpoints. By mid-May of 2021, TSA's average daily volume for screenings was approximately 65% of pre-pandemic levels. As the busy summer season approaches, TSA advises passengers to arrive at the airport with sufficient time to accommodate increased screening times as traveler volumes approach, and in some cases surpass, pre-pandemic levels at certain airports."
In case you're wondering, the busiest day ever recorded by the TSA in their 20-year history is December 1, 2019, the Sunday after Thanksgiving, during which they screened a whopping 2,870,764 travelers. Keep in mind, all of these numbers are not just travelers but everyone who goes through security, including airport workers and flight crew. Some pass through security multiple times a day.
RELATED: The Trick to Getting Cheap American Airlines First Class TIckets
These numbers will continue to grow as more and more people become comfortable flying. My wife is one of them; she thought she wouldn't fly this year but thanks to the rollout of the vaccines and COVID-19 numbers dramatically declining, she's now ready. Not only will leisure travel continue to grow because of consumer confidence, but once international borders open up and the USA drops the required negative test for vaccinated Americans returning home, those numbers will jump even higher.
I also think that when September rolls around and if COVID-19 is still at bay, then we will see business travelers start returning to the skies. I don't know if they will every return to past levels because of technology, a changed mentality and cost-cutting measures. One company executive told me that travel to a single business meeting is gone forever, at least in his company, unless it's to close a deal. Going forward, many companies will limit business travel unless it's for multiple meetings or a very good reason.
Let's see if this Thanksgiving breaks the 2.9 million mark. One thing is for sure: Not many months ago, I worried if we would ever see two million people screened again in a single day, let alone this year. It's a great sign since it wasn't a holiday weekend, which is when most experts predicted it would happen. The sky's, literally, the limit.