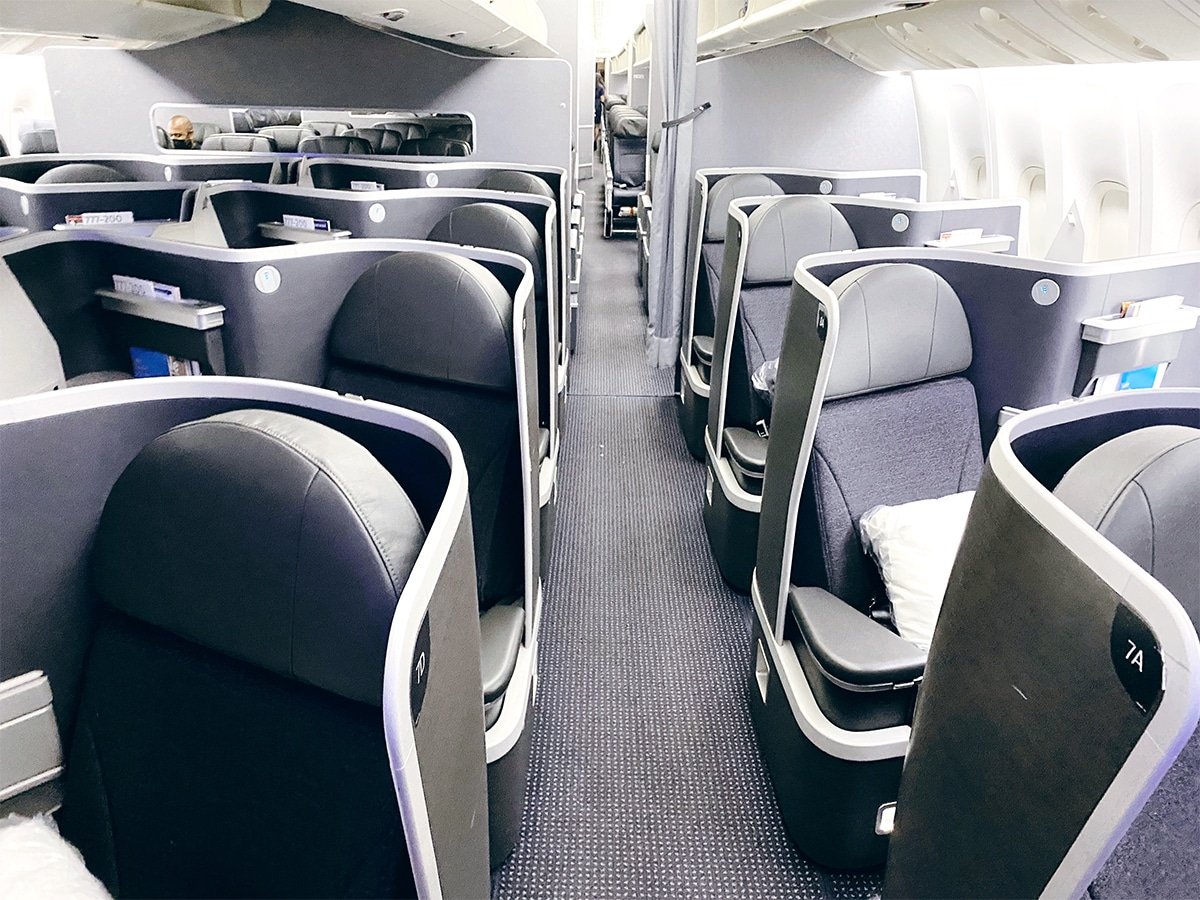 I wrote a post this week about  how I surprised my depressed and lonely 92-year-old dad in Florida. The highlight was that I offered to bring him back to California with me so he could hug his grandkids. Of course, he jumped at the chance and that was before I'd even told him I booked him a first class ticket.
What he didn't know is that I paid only 20,000 miles apiece for the lie-flat seat. In pre-pandemic times, economy would go for that amount of miles or even more.
It seems the secret is out that American Airlines between Los Angeles and Miami and Miami and New York's JFK, where the carrier is flying their some of their 777 widebody planes that would normally be flying internationally, have a ton of capacity on these city pairs in their premium cabins, since so few business travelers are traveling. The mileage amounts are going up but there are still incredible deals to be found if you're flexible.
However, trying to use your American AAdvantage miles on the once ultra-popular LAX to JFK is not cheap unless you booked the tickets in 2019 like I did. I wrote a post back in September alerting readers  to how I found lie-flat business class seats for my whole family for just 20,000 miles each way. I booked flights each month starting in April since I wasn't sure when or if we would be out of this pandemic mess. But the deal was too good not to snag it and there was no penalty if I decided to cancel. I would get the miles and taxes reimbursed. So it was a no brainer.
However, my wife still isn't comfortable putting our kids on a plane since some health experts say there's not enough data on what the long-term effects are.
So it looks like we're canceling all of our trips back east but I will wait until the last minute, just in case things change because you can't find any more incredible deals on that exclusive route, especially nonstop. However, I will definitely be taking that route at least twice this summer for some family events, including escorting my dad to see his other grandkids in Connecticut, just 40 miles from JFK.
Not only have the miles gone up in price but so have the airfares. One-way fares were as low as $94 and now they're more than double that. The cheapest for nonstop in economy is $203 each way and it's $649 in business class.
I can't afford $649 right now, nor do I want to use 82,000 miles for one seat in Business Class, which is more than I paid for all four of my family members for those same seats. So I've been spending a lot of time trying to figure out how to fly my dad in style and cheap and the trick appears to be booking the same day.
For the last few days, I've seen First Class (not Business since they're all sold out most likely given away to elite members) go from 115,000 to 50,000 the day before to 35,000 if you can book about three hours apart. See screenshots below.
Fingers crossed it stays like this later in the week when I plan on bringing my dad back to New York.