Story time: My Christmas travels got messed up (though not nearly as bad as those who were flying Southwest) but I turned things around with this travel hack. RELATED: Travel Chaos: Southwest Airlines News, Tips and What Passengers Can Do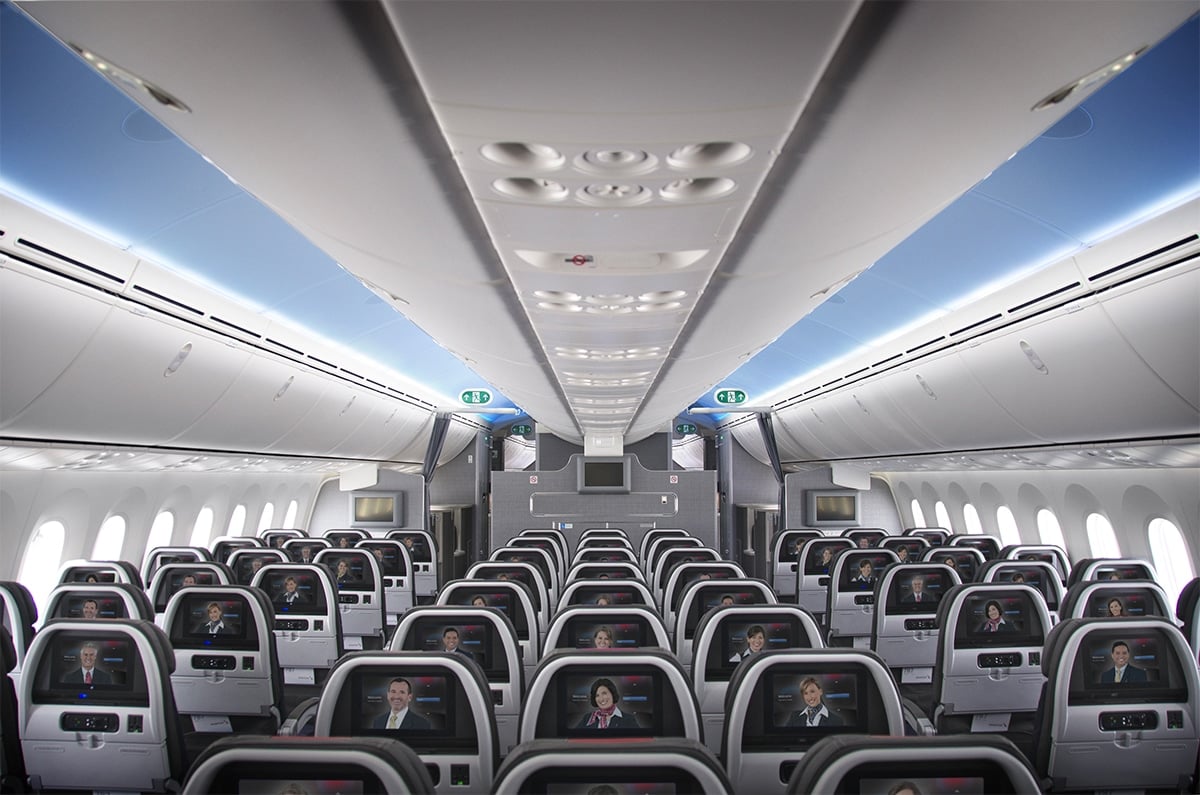 If you subscribe to my free travel newsletter (sign up here), then you know that my family and I were supposed to be on the east coast for the holidays. We were planning to fly from Los Angeles to New York to see my dad in nearby Connecticut, check out the holiday lights in the Big Apple and then fly to Toronto (YYZ) to visit Natalie's family. But we had to cancel since my wife was still sick from Covid, which then devolved into sinusitis.
I alerted readers back in March or April that incredible travel deals were available. I was able to purchase LAX-YYZ (via DFW) tickets for 6,000 AAdvantage miles per person! That's right, possibly the cheapest deal of all time.
Unfortunately, for the return ticket, fares were much more expensive using miles (30K each) and the cash price was just over $300 per ticket. So I paid for them in fear they would go up in price. And if they did drop, I set a fare alert so I could then cancel, rebook and get a travel credit. Here's how to track airfares.
Since I'm in bed with American Airlines' (AA) frequent flier program and qualified for their top tier elite status, I chose to fly with them as I get all kinds of perks, including a special phone number so I don't have to wait long to speak to an agent, three free checked bags (up to 70 lbs each) per person on my reservation, and free assigned seats with extra legroom. I also know that if we have to cancel, the travel credit will at least go to good use since AA flies almost everywhere I want to go.
Air Canada and WestJet, the only two airlines that fly nonstop between L.A. and Toronto don't go many places I want to go, they charge a premium for checked bags and seats with extra legroom, and have terrible customer service (they refused to refund customers tickets during Covid, even when they canceled the flight).
So American is much more desirable, even if it means having to make a connection.
When my wife wasn't well enough to travel for Christmas, canceling the original outbound tickets was an easy decision. I had paid with miles and after a couple clicks online, my miles would be redeposited into my account and the $5.60 security fee per ticket refunded to my credit card.

The Travel Hack
However, since I had paid cash for the return flights, I didn't cancel the tickets right away. The reason is because almost every frequent flier knows that if there's a severe delay (two hours or more) or the flight gets cancelled, you can get a full refund instead of a travel credit, which, by the way, has to be used by one year from the date of purchase and not from when you were supposed to be flying.
Since I had purchased the tickets so far in advance, I would only have had a few months to use them and I'm swimming over here in travel credits; we've canceled so many trips this year as one of my kids has been sick each time. I'll also spare you the details of the other tickets I purchased with cash but had to cancel because my son had his Christmas concert on the day I had originally booked the tickets for and my wife was still sick the next  day.
Regardless, don't get me started on how confusing or tedious AA makes it to use their flight credits. It's nothing like United or JetBlue where the amount of all tickets are put back into the buyer's account and can be used for another flight by whomever that person chooses.
With American credits you almost always have to speak to an agent, especially when there's more than one person in your party and/or if you're flying internationally. AA has two different types of credits and one of them can't be used for domestic travel if you originally purchased an international ticket. And you can't use more than one credit per passenger on some flights and two credits on others and if not everyone in your party has a credit, then there's another hoop you have to jump through. Oh, and the credits all have to be used by the person who the ticket was originally purchased for.
Again, it's so tedious and ridiculous that I know I end up losing credits, which I think is AA's main objective. Why do they even expire in the first place? And if they are going to make them expire, at least give customers two years instead of one – especially during a pandemic.
Back to my point: So, I followed my own advice and monitored the flights to see if they would get severely delayed or cancelled. A couple days prior to the flight, I almost just clicked cancel since I didn't want to risk losing my money if I somehow forgot to cancel them after the flight departed as I would lose the value. So I set multiple alarms, used my free reminder email service and asked my wife to remind me, too.
While tracking its progress, I saw that the flight was severely delayed the day before so I figured there was a good chance ours would be delayed, too. Well, sure enough, I woke up this morning at 3:30am to do a media interview and I had messages from AA and TripIt alerting me that our flight was delayed (see screenshot above) by almost three hours so we would just miss our connection in DFW.
American's app offered me flight options for the next seven days (screenshots below). There was nothing … and I mean nothing! … available, which simultaneously seemed like a joke and a nightmare. Then they tried to sucker me into taking a travel credit.
I was about to call AA to get a refund but it was the middle of the night so I sent them a direct message on Twitter with my confirmation number. I asked them to refund it and sure enough, within 20 minutes, they replied and took care of it. Amazing customer service.
Travel Hack Summary
To recap, the moral of the story is this: If you have a flight you're not going to take, don't cancel it right away. Wait and see if it's going to be severely delayed or canceled. Just make sure you know your airline's cancellation policy as some tickets have to be cancelled at least a couple of hours prior to departure. Another takeaway is to use Twitter to contact the airline instead of calling. But remember, only share your flight details and confirmation number with an airline agent through a private Direct Message, not publicly.
KEEP READING
Want more travel news, tips and deals? Sign up here for Johnny Jet's Daily Travel Tip newsletter! Just fill in your email address and check the Daily Travel Tip box—and you'll have Johnny's best tips, straight to your inbox each day!