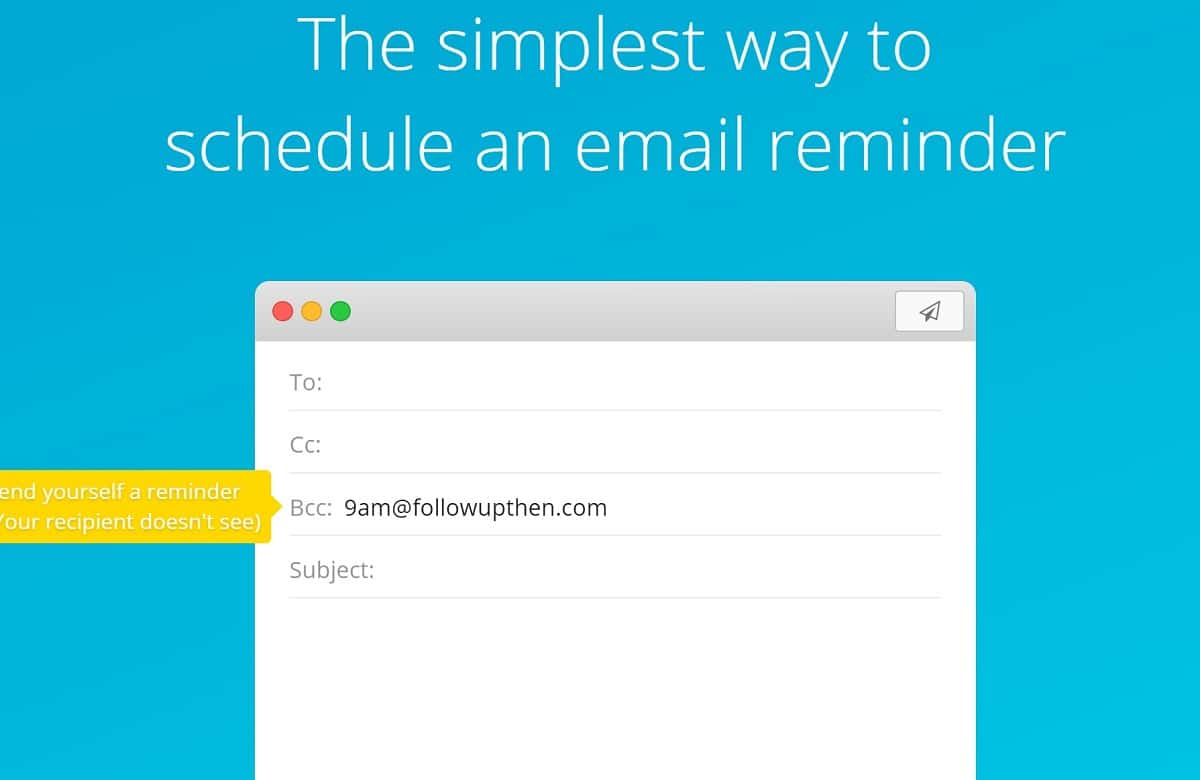 As a traveler I'm always saving emails to respond to them or follow up later, and quite frankly it clogs my inbox and my drafts folder. Oftentimes it's embarrassing—like if I forget to follow up with a friend or colleague after I said I would. I sometimes use the delay delivery option on my Microsoft Outlook, but it doesn't always work.
Then a friend told me about FollowUpThen. I've only been using it for several years and don't know how I would manage my life without it! I think it's perfect for travelers since we're always trying to remember to "follow up" with people on and after trips.
So instead of leaving the same message sitting in your inbox "just so you don't forget," just forward it to a FollowUpThen address, and the email will arrive back the moment you need it. All you do is send the email (to, Cc or Bcc, which all perform different functions) to the address using the time you want it to be resent back to you. Here are some examples:
1minute@followupthen.com
2hours@followupthen.com
3days@followupthen.com
4weeks@followupthen.com
5months@followupthen.com
6years@followupthen.com
It takes a minute to sign up, and it's a huge help. You can be your own personal assistant, making sure you have the contact info, links, boarding passes, and whatever else at exactly the right times!