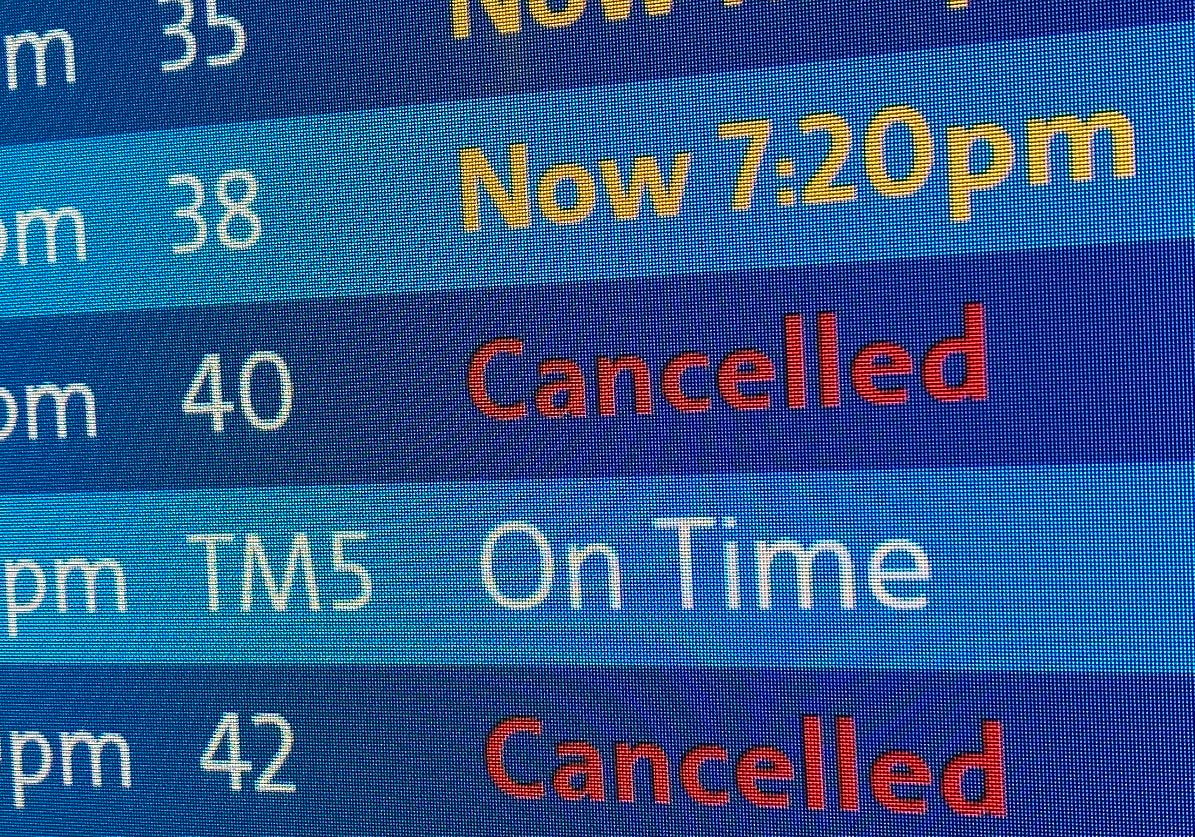 Even before the pandemic, one of my top travel tips was to always check, double check and triple check your airline reservation after you've booked. That's because schedules change. An airline might change the flight's departure time, swap out the equipment from a widebody to a narrow body (decreasing the number of seats) or pull out of the market entirely.
This tip was especially prudent if you booked travel far in advance, which I sometimes do. However, the recent surge in travelers has really thrown the airlines for a loop because they're severely understaffed in all areas of their business, from reservations agents to pilots.
The reasons for this are numerous but when it comes to pilots, many airlines encouraged early retirement, gave lucrative buyouts or they didn't keep pilots up-to-date with mandatory training. Now, they're way understaffed and they can't hire or retrain enough in time because it takes a lot of time to do both. That's one of the main reasons we're seeing so many delays and cancellations around the world.
The airlines lost so much business the last two years that their scheduling departments were overzealous in marketing flights. They obviously didn't speak to their operations department because they scheduled more than they can fly. So airlines are cutting service:
–American Airlines spokesperson said in a statement that: "We have 100 regional aircraft on the ground that we want to fly but can't due to lack of regional pilots. Like many network carriers, we have reduced our regional flying in recent months in response to the regional pilot shortage.
–Delta Air Lines is cutting 100 daily flights from today (July 1) to August 7
–JetBlue said it is canceling 8% to 10% of flights starting in May through the summer
–United Airlines is cutting 50 daily flights from Newark Liberty International Airport which is their major hub and represents 12% of its flights
–Southwest Airlines cut roughly 20,000 flights between June and Labor Day
With all of these cuts, travelers' plans are going to change. Ideally, the airlines will notify you, most likely via email, but not everyone checks their email closely and might think an email from the airline is a marketing message or sales pitch. So do yourself a favor and check your upcoming flight schedule.
As NBC News' Tom Costello said in an interview this morning: "I got to tell you this tip or bit of information. As we mentioned, the airlines are cutting the schedules. Today is the day. Delta, American and United all cutting back their schedules effective today. So going forward the next week or so, two weeks, three weeks. If you have a flight scheduled, check the schedule, make sure that your flight hasn't been rescheduled, rebooked. You gotta stay on top of it."
I always set a seat alert using ExpertFlyer on my flights. Most people use it to find out when their desired seat opens up but I use it for my assigned seat to see if my flight has been canceled or if my seat assignment changed (I have econophobia so I'm very particular which seat I sit in).