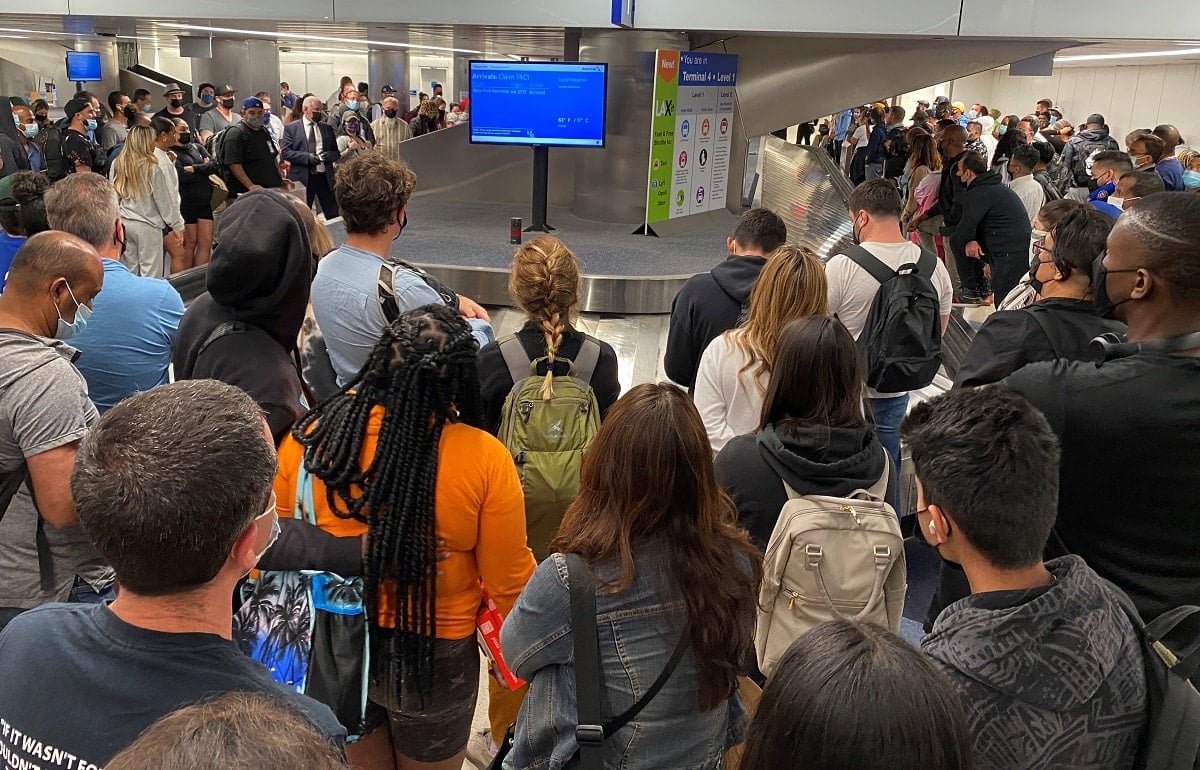 Christmas is fast approaching, which means people are starting to travel in record (pandemic) numbers. According to AAA: "More than 109 million people — an almost 34% increase from 2020 — will travel 50 miles or more as they hit the road, board airplanes or take other transportation out of town between Dec. 23 and Jan. 2." AAA also says "Airlines will see a 184% increase from last year."
This a dramatic bounce-back from last year as 27.7 million more people will be traveling, bringing this year's numbers to 92% of 2019 levels. The travel industry has to be pretty excited. The healthcare industry not so much, with Covid still running rampant.
No matter by what means you're traveling, you need to leave extra early but especially if you're flying. That's because if you miss your flight, there's nowhere for the airlines to put you as planes will be packed. And you never know what will delay you. Lately, we've been hearing about airport parking lots being full, TSA and CLEAR lines being long – like an hour in some airports and then there's always the potential of an accident slowing down traffic.
The TSA says the busiest days at TSA security checkpoints for the Christmas/New Year holiday travel period are expected to be Thursday, Dec. 23 and Monday, Jan. 3. Their advice is: "Arrive early, wear a mask, expect airports to be busy, pack your patience."
If you're flying with gifts, here's how to avoid getting them stolen or the wrapping paper being destroyed.