I hope you had a great weekend and a Merry Christmas! We sure did since you could see Santa's magic through my little ones' eyes. Unfortunately, for those who were traveling the last few days, this weekend probably wasn't so merry. Friday, one of the busiest travel days of the year, was hit the hardest thanks to the huge winter storm. Did you see the video of the Buffalo Bills players digging six feet of snow off of their cars when they returned from their Christmas Eve game? And speaking of the NFL did you see the Cincinatti Bengals' team plane had to make an emergency landing at JFK International Airport?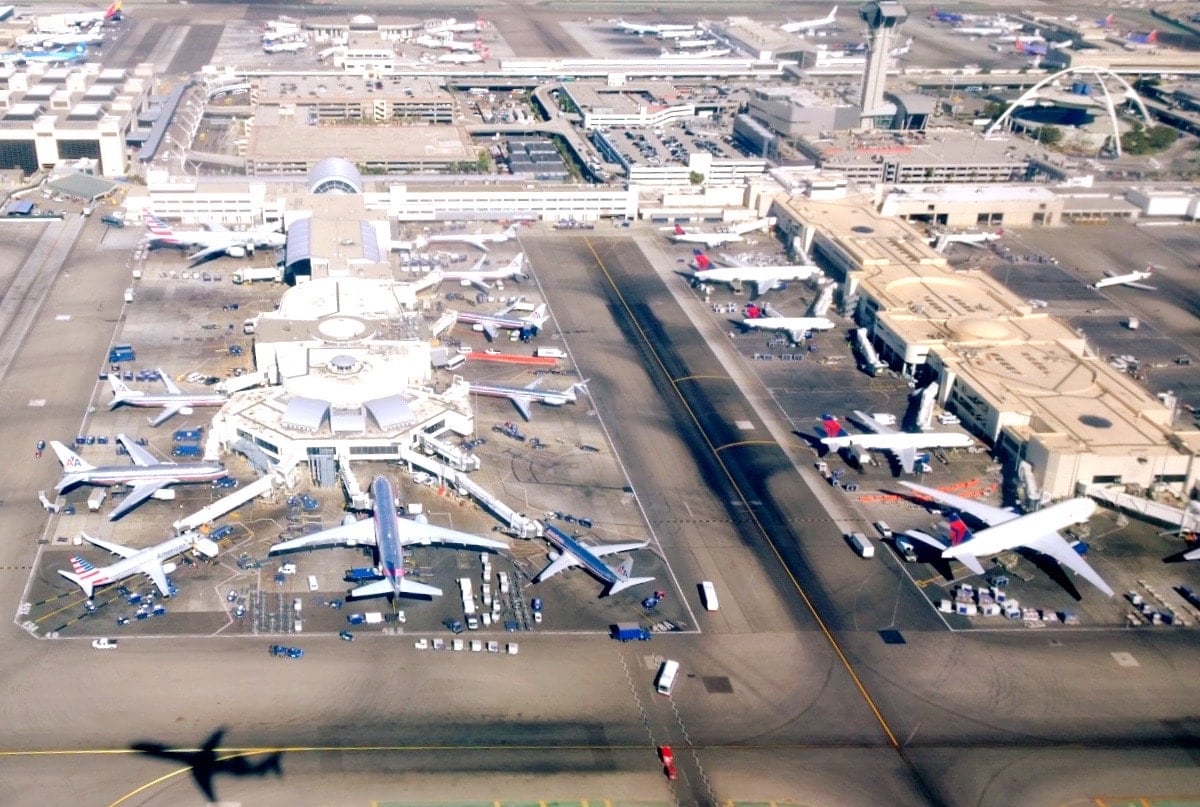 Friday alone had over 5,700 flights cancelled and Southwest Airlines (SWA) passengers were hit particularly hard, especially those traveling to, from and through Denver International Airport. In fact, SWA declared a state of operational emergency at DEN after a large number of employees didn't show up for work. Here's the story.
Southwest still hasn't recovered and they probably won't for at least another week. Just today, they've canceled over 2,243 flights (55% of their operation) and delayed over 956 and it's only 11:15am PT. This number is going to continue to grow and has each time I click refresh on FlightAware.com it changes.
Cancelations at @SouthwestAir are now at 44%, worse today than yesterday and it's still early on the west coast.

This is a spectacular operational meltdown. Sorry to anyone flying WN over the next few days.

— Jason Rabinowitz (@AirlineFlyer) December 26, 2022
It's not just Southwest Airlines customers as you will see in some of the news stories below. Travel is still a mess in much of the U.S. and Canada and travelers need to be proactive if they want to get to where they're going. Here's what to do if your flight is delayed or canceled.
Hundreds of flights canceled, delayed at Atlanta airport
Holiday travel and cold temperatures continue to impact flights in and out of Hartfield-Jackson International Airport on Monday. Although operations at the airport improved Monday, more thanMore than 200 flights departing or arriving at Hartfield-Jackson were canceled by Monday afternoon, close to the 300 canceled on Christmas Day, according to FlightAware. The Atlanta Journal Constitution
Day-after-Christmas travelers met with more flight cancellations, delays at LAX
Many travelers are continuing to deal with flight cancellations and delays Monday as dangerously cold temperatures and winter weather across the nation are still affecting airports. As of 6:26 a.m., the Los Angeles International Airport reported 61 cancellations and 77 delays. Nationwide, more than 1,575 flights within, into or out of the US have been canceled, according to flight tracking website FlightAware, while 1,875 flights had been delayed. ABC 7
Hundreds of cancelled flights at San Diego International Airport creating chaos for travelers
Thousands of people are trapped in San Diego or at San Diego International Airport amid a slew of flight cancelations. Travelers in San Diego International Airport took to Twitter to vent their travel frustration as the nation was gripped by inclement weather that grounded, delayed, or rescheduled flights. CBS 8
Passengers stranded up to two weeks after Flair Airlines cancels flight amid storm
Derek Cheng is stuck in his university room for most of the holidays after his Flair Airlines flight out of Breslau was cancelled this week amid a blistering winter storm. After being forced to head home from the airport during the height of the storm on Friday night, the airline notified him that his new flight to Vancouver would not be rescheduled until Jan. 6, just a day before he is scheduled to fly back. "It's been a bit of a nightmare," he said. "The whole situation has just been so frustrating and I'm angry." The Record
'Hundreds' of Canadians stranded for days in Mexico after Sunwing cancellations
"We just want to go home," said Tess Friedenberger, who was scheduled to fly home to Calgary on Dec. 22 aboard a Sunwing flight from Mexico. "I never expected us to be in a situation like this, I never thought that it would even be possible. We're writing to the consulate, we're writing to hire lawyers, we're ready to do whatever it takes." Friedenberger said in an interview the information from Sunwing has been inadequate and inaccurate, noting many of her fellow travellers are angry and beginning to feel desperate. Video shot by a stranded Sunwing passenger and viewed by The Canadian Press shows dozens of people in the Cancun Airport chanting "Liars!" and "Get us home!" National Post
Four strangers drive to Cleveland from Tampa after their canceled flight
Twas the (travel) nightmare before Christmas. With all the cancelled flights lighting up the flight status monitors at Tampa International Airport like a tree, four strangers decided to take matters into their own hands. "The earliest they could get us out of there was going to be today at 6 p.m.," said Bridget Schuster. "And we all wanted to get back there, obviously, way earlier than that." WFLA
TRAVEL TIPS
Winter Bomb Cyclone Driving Tips, Best and Worst Times to Hit the Road
Mother Nature really has it in for holiday travelers this year and being prepared is your best defense against all she has in store. We've shared lots of tips for dealing with the chaos at airports over the holidays but if you're driving, you'll really want to make sure you're prepared and time your driving just right. Read the story and my advice.
What All Travelers Can Learn From Sea-Tac's Airport Security Breach This Morning
As if Mother Nature's once in a lifetime Bomb Cyclone wasn't enough for travelers to deal with this morning at Seattle-Tacoma International Airport (SEA). But that storm turned out to be nothing compared to what SEA travelers had to deal with. Here's the story and my advice.
KEEP READING
Love to save money when you travel? Sign up to Johnny Jet's free newsletter and check out these popular posts: 10 ways to find cheap flights and 12 ways to save money on baggage fees. Follow Johnny Jet on MSN, Facebook, Instagram, Pinterest, and YouTube for all of my travel posts.