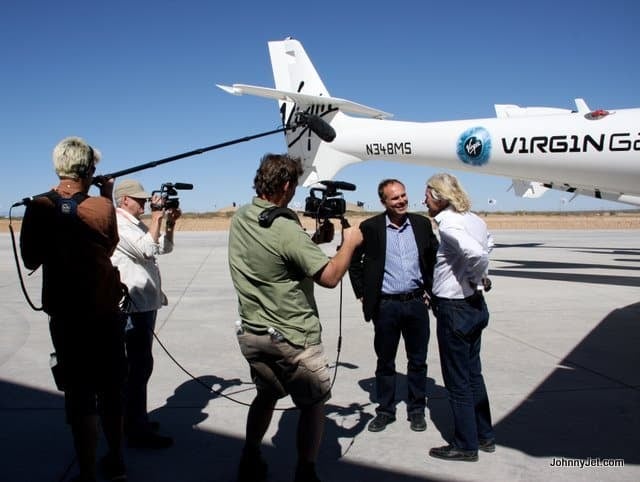 Update: Here's the livestream of the space launch!

On October 18, 2011 I made the trek to New Mexico was to attend the dedication of Spaceport America, the world's first commercial spaceport. Just writing that sentence makes me think of the Jetsons. You? When you think about it – it is truly unbelievable.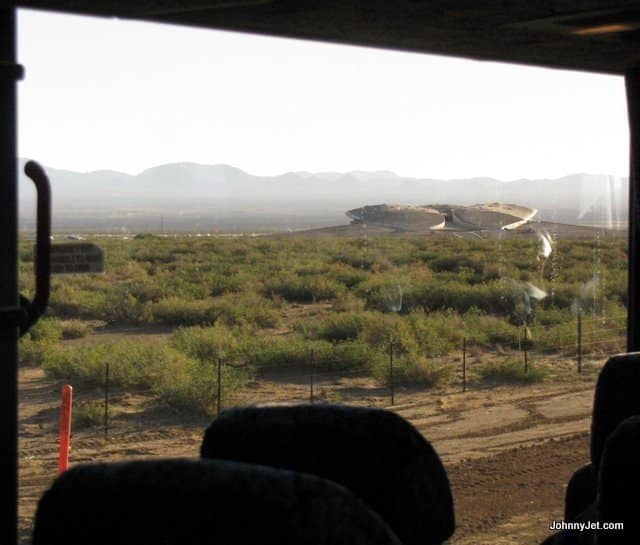 The day began with our crew (we were filming a Travel Channel special called Hot Spots 2012) leaving Las Cruces at 5am. We drove 90 minutes north to Elephant Butte, New Mexico to the Turtle Back Resort, where the Virgin Galactic check-in took place. From there, the 800 invited guests hopped on buses for another 50 minutes to the spaceport, which is out in the middle of nowhere in a town called Truth or Consequences, New Mexico. No lie, according to this ABC News article it was part of a 1950s publicity stunt for a radio show and the name has stuck ever since. It used to be called Hot Springs, New Mexico. In 2011 cell service didn't work well except those with Verizon had one bar of service.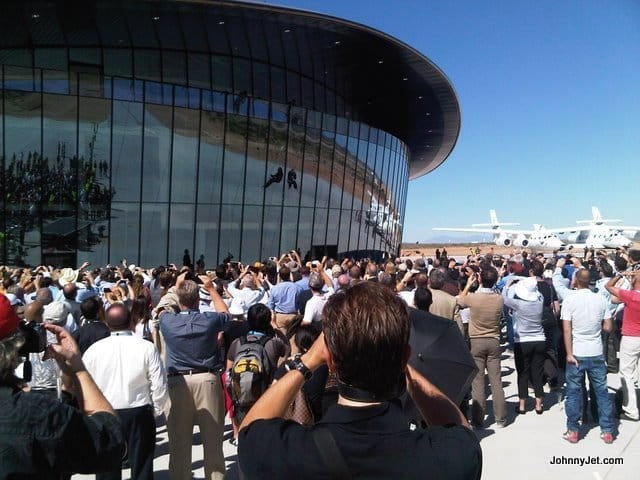 The 120,000 square-foot building wasn't completely done yet but it was close and impressive. It meets LEED Gold standards for environmental quality and was designed by world-renowned United Kingdom-based Foster + Partners, along with URS Corporation and local New Mexico architects SMPC. The trio won an international competition in 2007 to build the first private spaceport in the world. It's built using local materials and regional construction techniques and the facility is sustainable with few additional energy requirements due to the use of a range of sustainable features including geothermal heating and cooling.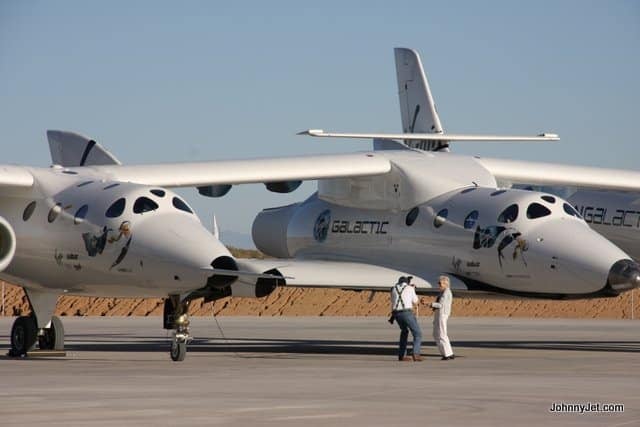 What was even more impressive was Virgin Galactic's commercial space vehicles WhiteKnightTwo and SpaceShipTwo.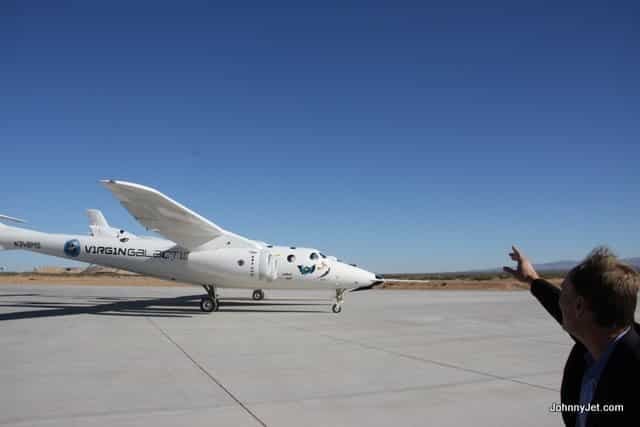 My jaw dropped when I first laid eyes on them (they were conjoined as one).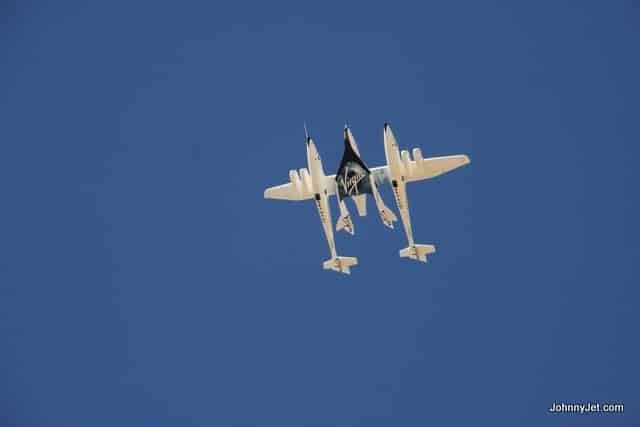 Sir Richard Branson and his children, Sam and Holly, and mother, Eve, were all there as they were supposed to be the first commercial passengers into space. It was expected to take place in December of 2012. Other notable guests included Buzz Aldrin, Kate Winslet, Sarah Brightman and New Mexico Governor Susana Martinez.
In addition to the media, those who had either plopped down the $200,000 fee (over 150 people) to go up in space or the $20,000 deposit (over 300 people) were invited, as well as the astronauts and those involved in the project.
We did a ton of interviews and Sir Richard is one cool dude and always has a flair for surprise and the dedication of the spaceport was no different.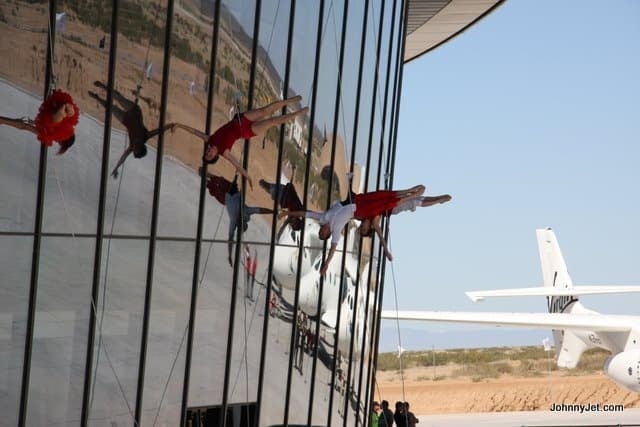 One of the highlights was when Richard, his children and a bunch of performers rappelled down the side of the glass building with bare feet and did tricks like they were floating in space. Then a magnum bottle of champagne was lowered to Sir Richard who was now hanging by himself and he made a few remarks before popping the cork and spraying the crowd and then of course taking a couple swigs from the bottle. What an entertainer and visionary.