It's no secret that Taylor Swift knows what's up. As one of the hottest (and wealthiest) stars on the planet, she's a trend-setter, a tastemaker and one nod from her can send products flying off shelves and visitors flocking to places that get her stamp of approval. RELATED: Taylor Swift's Clever Southwest Airlines Tip For Keeping the Seat Next to You Empty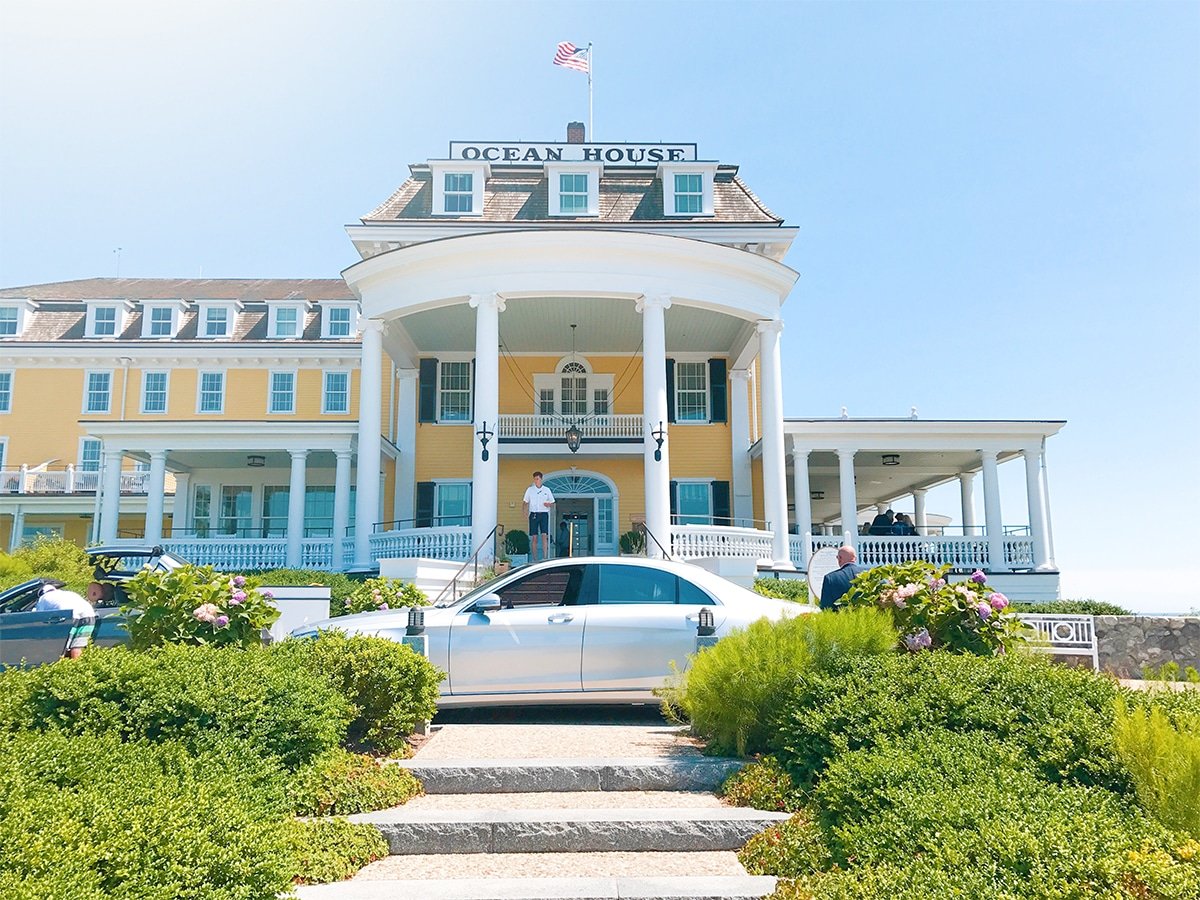 So when she snatched up an extremely enviable property in Watch Hill, Rhode Island in 2013, for the cool price of $17.75 million (reportedly paid for in all cash, natch), all eyes turned to the small town to find out what drew her there.
I've had the good fortune of vacationing there myself. Growing up, my husband's family spent long summer weekends at the Ocean House in Watch Hill and he wanted to continue the tradition with our family. So we've spent time there, on the beach that Taylor's seaside mansion overlooks, and I've had the chance to experience the appeal of buying a home in this sweet little corner of the country.
We've stayed at Ocean House (as well as Watch Hill Inn, just down the street and Weekapaug Inn, about 7 miles from Watch Hill) and the area is stunningly beautiful. Watch Hill is an affluent neighborhood situated at the most southwestern point in Rhode Island in the seaside town of Westerly. It has been described by the New York Times as a community "with a strong sense of privacy and of discreetly used wealth," in contrast with "the overpowering castles of the very rich" in nearby Newport. Plus, as noted in Vogue, Watch Hill is less crowded than the Hamptons and easier to get to than Nantucket.
This part of the United States is so pretty, it's not surprising at all that Taylor Swift would choose to purchase a home here and the 11,0000 square foot mansion, originally built in 1930 and sitting on five acres has, according to Business Insider, been put to good use. "The musician has put her hard-earned, lavish home to good use by hosting numerous parties with famous friends, known as her squad." Taylor is known for throwing epic Fourth of July bashes at her sprawling Watch Hill home and in the past, guests have included other A-listers (models, actors, you know, the usual), her family and members of her tour. You can check out her first Watch Hill Fourth of July party here.
Short of being invited to the party yourself, you can still enjoy everything that Watch Hill has to offer and vacation like Taylor Swift this summer. Here's what to do in Watch Hill: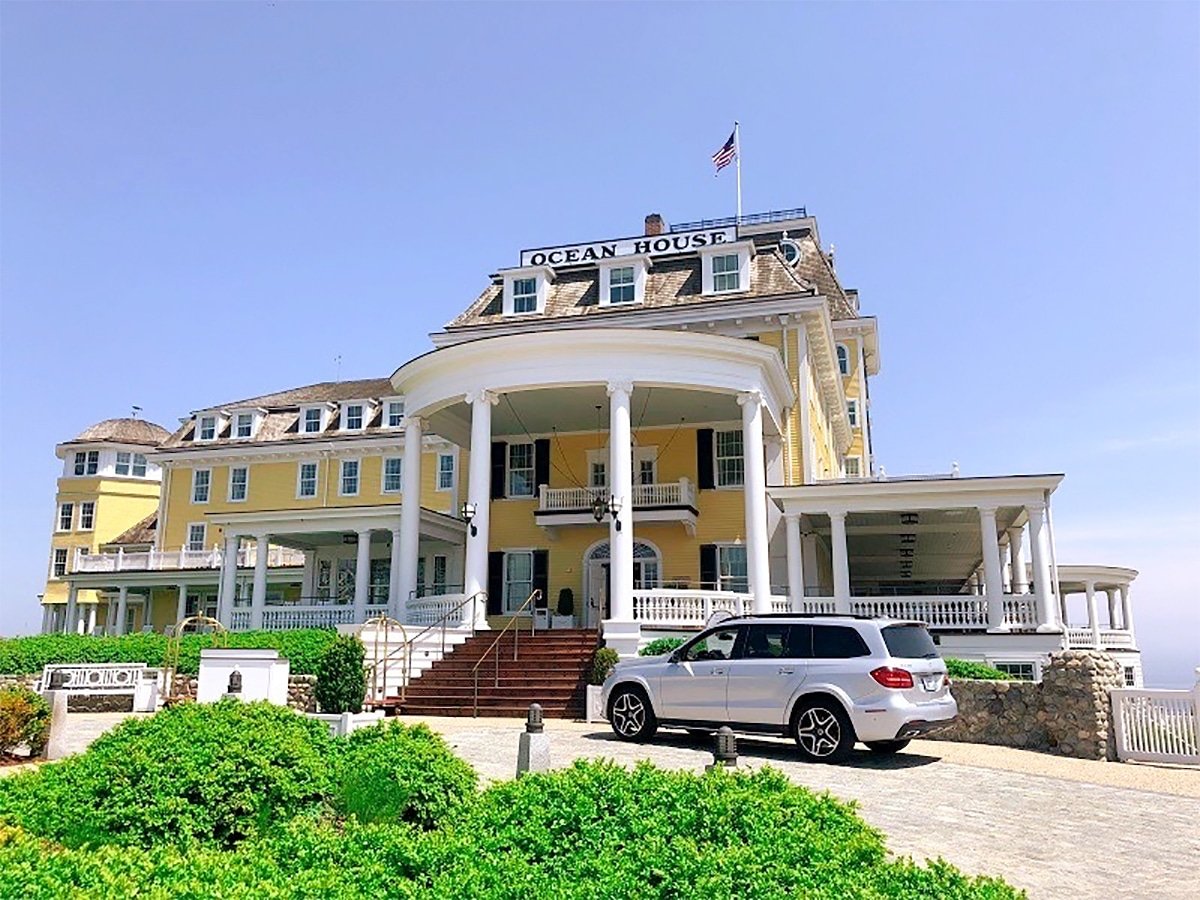 WHERE TO STAY IN WATCH HILL
Since Taylor's guest rooms are likely full, you'll need to find your own accommodations and I can't recommend Ocean House and Watch Hill Inn enough. Both offer guests luxury service and a quaint and gorgeous inn experience.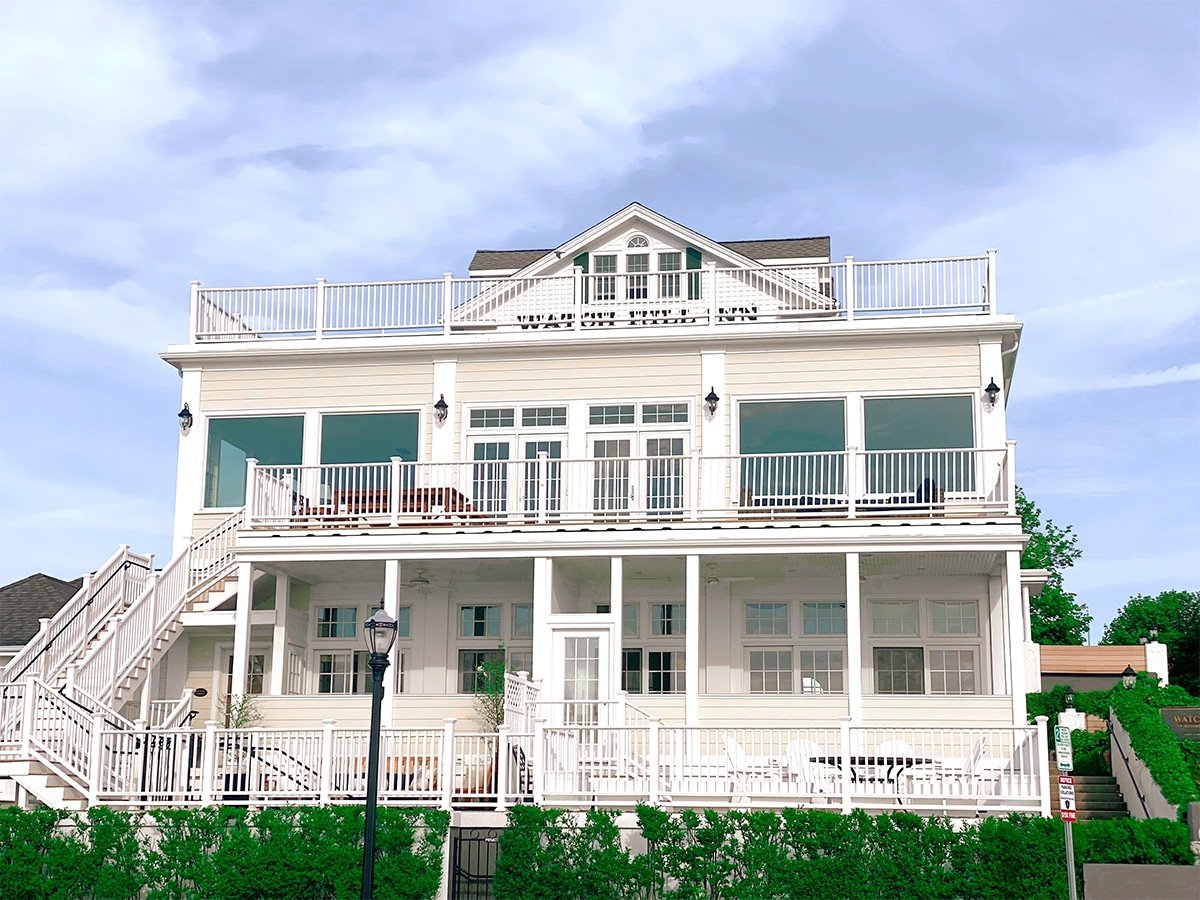 The iconic Ocean House is bigger and closer to the beach but as a guest of Watch Hill Inn, you'll have access to all of the amenities at Ocean House, its sister property. Read our review of Watch Hill Inn here.
WHERE TO EAT IN WATCH HILL
You'll get great food at Ocean House (lobster rolls at The Verandah, overlooking the beach down below, is my favorite meal) but in town, there are lots of dining options.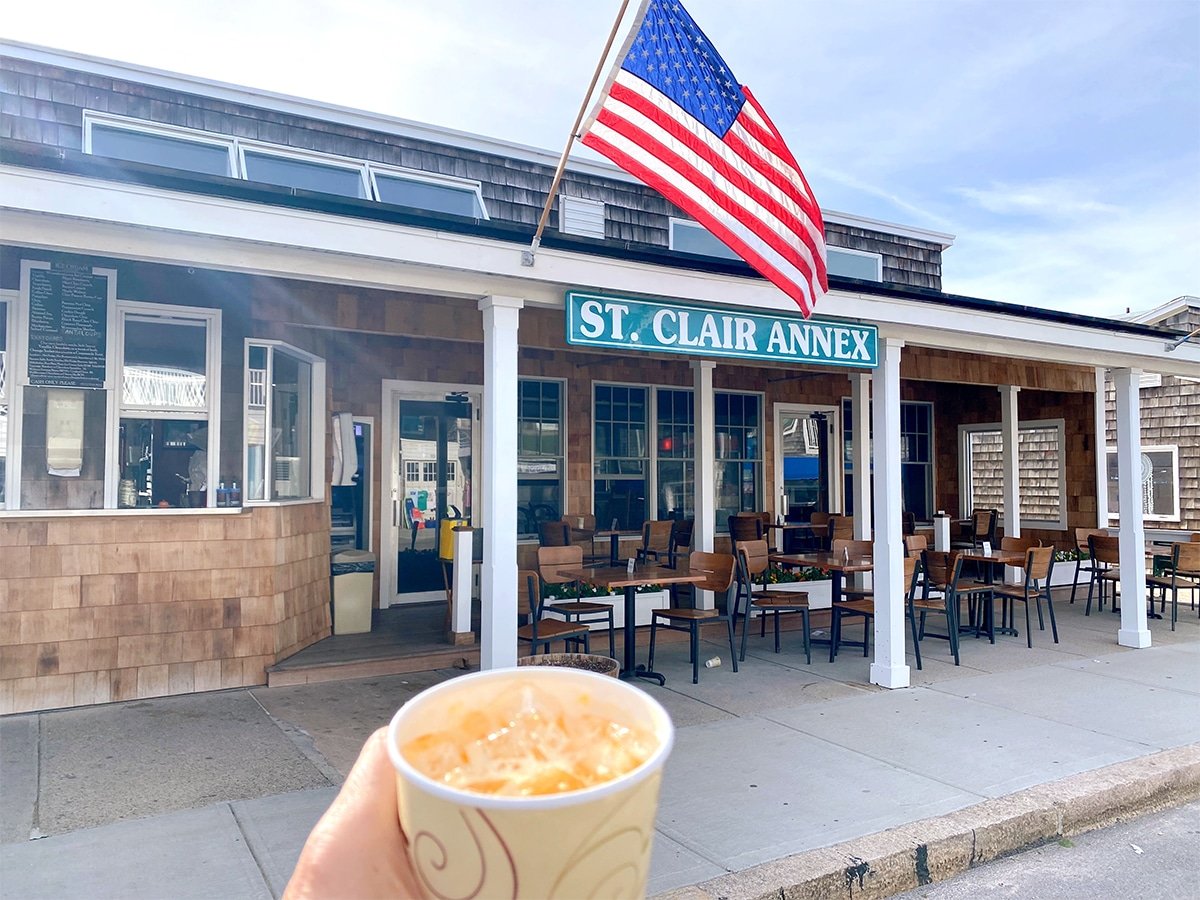 From more upscale options like the Olympia Tea Room, which has an extensive menu featuring local delicacies, fresh seafood and salads, pizza and pasta to the family-owned St. Clair Annex, a casual beachside restaurant with fan favorites like lobster rolls, clam chowder, burgers, fries, sandwiches and their house-made ice cream. Also not to be missed, the orangeade that tastes like summer in a cup.
THINGS TO DO IN WATCH HILL
Flying Horse Carousel
Watch Hill is home to the historic Flying Horse Carousel, believed to be the oldest continuously operating carousel in the United States. According to Watch Hill Merry-Go-Round and Beach, "It is believed that the Watch Hill Carousel was made in 1867 by Andrew Christian and the Charles W.F. Dare Co. of New York City. Legend has it that a traveling carnival brought the carousel to Watch Hill in 1883 and for some unknown reason abandoned it. This treasure has survived disasters for over 135 years including the 1938 Hurricane's devastating affects on Watch Hill, Rhode Island." The carousel, a summer highlight in Watch Hill, operates every year from June to Labor Day and was listed on the National Register of Historic Places in 1980 and in 1987, was declared a National Historic Landmark.
Ocean House Beach
There are a few different beaches to check out in Watch Hill but if you really want to vacation like Taylor Swift, you'll definitely want to lay your towel down on Ocean House Beach. From the beach, you'll have a stunning view of the iconic yellow Ocean House on one side and Taylor's cliffside house on the other.
Shopping in Watch Hill
Watch Hill has a small 'downtown' area that's lined with restaurants and shops. You'll find clothing boutiques, jewelry stores, bookstores and souvenir and antique shops. A stroll along here is the perfect way to spend a morning or afternoon when you've had enough time at the beach.
Watch Hill Lighthouse
The Watch Hill Lighthouse is situated on a peninsula in Rhode Island and is a historic landmark that is worth a visit. It can be accessed by foot via a private road (vehicles are only allowed for seniors and handicapped visitors) and is open 8am until sunset year-round. While there, you'll also want to visit the Watch Hill Lighthouse Museum, where visitors can see historical documents and photographs that shed light on how the lighthouse keepers lived and worked in the facility.
Watch Hill is the perfect seaside escape and everything about it sings of summer, barefoot beachy days and warm evenings eating ice cream and stargazing … and we're not just talking about the ones up in the sky, either. You may just spot Taylor, too.
KEEP READING: 
–The Most Comfortable High Heels You Will Ever Wear … Seriously, They Are a Game-Changer
–An Easy Way to Get Healthy Right Now
–Why Packable Jackets Should Top Your List of Winter Travel Must-Haves
–Add These 8 Items to Your Toiletry Bag When You Travel
–Why Packing Cubes Are a Travel Essential
Want more travel news, tips and deals? Sign up to Johnny Jet's free newsletter and check out these popular posts: The Travel Gadget Flight Attendants Never Leave Home Without and 12 Ways to Save Money on Baggage Fees. Follow Johnny Jet on MSN, Facebook, Instagram, Pinterest, and YouTube for all of my travel posts.