Every road warrior and business traveler I know uses a VPN. VPN stands for Virtual Private Network and according to Merriam-Webster, the official definition is "a private computer network that functions over a public network." RELATED: How to Save Money With a Secret Third Carry-On When You Travel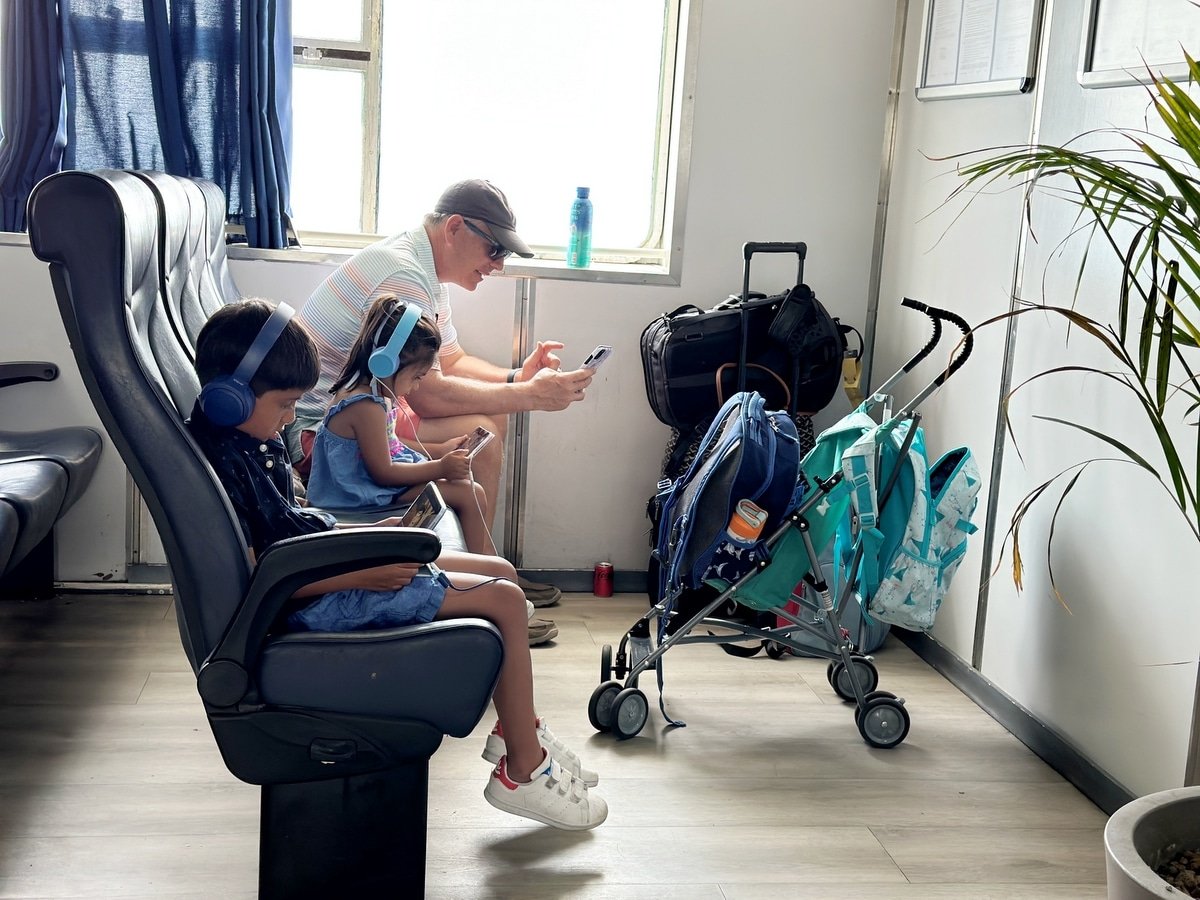 This post contains references to products from one or more of our advertisers. We may receive compensation when you click on links to those products. For an explanation of our Advertising Disclosure, visit this page.
For an even better understanding, Merriam-Webster, quotes multiple people, including Michael Bertin, who says, "As more employees connect to their office networks from home, they expose the company to attack. A VPN lets companies use the Internet as a secure pathway into their existing network."
A VPN isn't just important for home offices. It's imperative to stay safe while on the road and also navigate roadblocks on the information highway.
I've been using a VPN for years. I first started to use one while traveling overseas because I wanted to be able to access U.S. websites that were blocked by the government of the country I was in, or to access news, sports and entertainment sites where I could stream videos online.
Due to copyright laws, many media companies don't allow viewers outside the U.S. to view their content. Those savvy enough to use a VPN can watch their favorite shows or games live by tricking the computer into thinking they were on U.S. soil (or wherever they wanted it to be).
For example, when I was in Toronto and I wanted to see my local news back home in Los Angeles, but when I tried to watch Spectrum News 1, I received the message below:
But when I turned on my VPN (I use ExpressVPN), I was able to watch it. NOTE: The media companies don't allow screenshots, which is why the right side of the screen below is blank but I was able to watch the news (and everything else) in L.A.
My kids and wife love having a VPN because it allows them to watch their favorite shows. The screenshot below is Netflix in Canada under my kids' profile:
But when I turned on the VPN, changed my location to the USA and refreshed the browser, up popped Netflix USA. The kids were happy since they could watch the Smurfs. 
I then had fun changing my location all around the world to see what folks in other countries were watching. Below is Netflix in Australia:
Here's a screenshot of Netflix in the United Kingdom: 
And Netflix France:
Once you download ExpressVPN on your computer or phone, it's easy to turn on and choose your desired location. See the screenshot below:
I really use a VPN for a more important reasons, like keeping my data safe, which is why I continue and will pretty much always use one whenever I'm somewhere other than home, whether it's in Singapore or the local Starbucks close to my house.
Maybe you've read about or heard horror stories from your friends about how easy it is these days for hackers to crack into your computer. Usually, they use an open Wi-Fi network like what's offered at a coffee shop or airport. Sometimes, they even create networks, usually with the word "free" in them, just to lure desperate, Wi-Fi-seeking travelers who need to get on the internet to check email, upload to Facebook or make a phone call. Just Google "free wifi scam" and you can read thousands of stories.
The other reason I use a VPN is to save money on travel. There are countless examples I can use, but since I'm dreaming of being in Thailand, I just put in a one-way trip between Bangkok (BKK) and Los Angeles (LAX) on Expedia.
First, I turned on my VPN and changed the location to Thailand, then checked fares on Expedia.com and it switched to Expedia.co.th. The cheapest one-way fare with just one-stop instead of two (two stops was cheaper) was 68,310 baht on EVA Airways. See the screenshot below.

I converted the 6,310 baht to U.S. dollars and it came to $1,978 USD. That didn't seem like a great deal so I changed my location on the VPN back to the U.S. and searched the fare again. This time, it brought up different flights but for a lot cheaper … $1,229 USD on Saudi or $1,486 on Emirates. See the screenshot below.

It was much cheaper purchasing it through the U.S. site but usually, it's the opposite. Either way, having options to change your location can save you some serious cash. Especially for a family of four like mine.
I've never used a VPN to save on rentals but I once read this brilliant tip on a Reddit post: "Here is a pro tip … when booking my apartment in Spain, i simply used google.com.mx to find apartments because then the listing came in Spanish, and of course these catered to Latin Americans who can't really afford the high USD or European prices. Yes, you have to do a search in Spanish, but you can go to any of the subreddits and ask people to help you translate or google translate works sometimes. I ended up getting an apartment for 70 a night instead of 100 a night. This can work in France, Italy, Germany, etc. Somehow businesses adjust their prices on the market so many times a Google search from the Philippines or Latin America might yield you a lower price."
As you can see, using a VPN is not only a smart way to keep your data safe but also a way to potentially save money on travel.
Note: This is an updated post with new information.
KEEP READING
• How to Save Money With a Secret Third Carry-On
• How to Use Your Wireless Headphones to Watch In-Flight Movies
• 10 Airport Security Hacks Every Traveler Should Know
• How to Get the Best Coach Seat on the Plane
• The Sleep Hack Every Traveler Needs to Know
• Never Get Your Valuables Stolen on the Beach
Want more travel news, tips and deals? Sign up to Johnny Jet's free newsletter and check out these popular posts: The Travel Gadget Flight Attendants Never Leave Home Without and 12 Ways to Save Money on Baggage Fees. Follow Johnny Jet on MSN, Facebook, Instagram, Pinterest, and YouTube for all of my travel posts.