Happy Halloween! Tonight's the big night but sadly, with COVID-19 out of control, it's going to be a very subdued holiday for most. Hopefully, the skies will be clear to be on the lookout for witches flying past the Hunter's Blue Moon. That's right. There's going to be a Hunter's Blue Moon tonight, which doesn't happen very often! The last time was in 1944 and the next one won't be until 2037. Here's the Farmer's Almanac about tonight's moon and the definition of a Blue Moon. FYI: Pictured above are the owl cupcakes my wife makes every year with the kids. Get the recipe here. Guess what I'll be snacking on this afternoon?
CIA's Halloween Challenge
Did you see the CIA's tweet on Tuesday? They posted the photo above and challenged followers if they can spot the disguised differences? I thought there was only one and found it in a nano second but it turns out there are at least 13! Click here for the answers.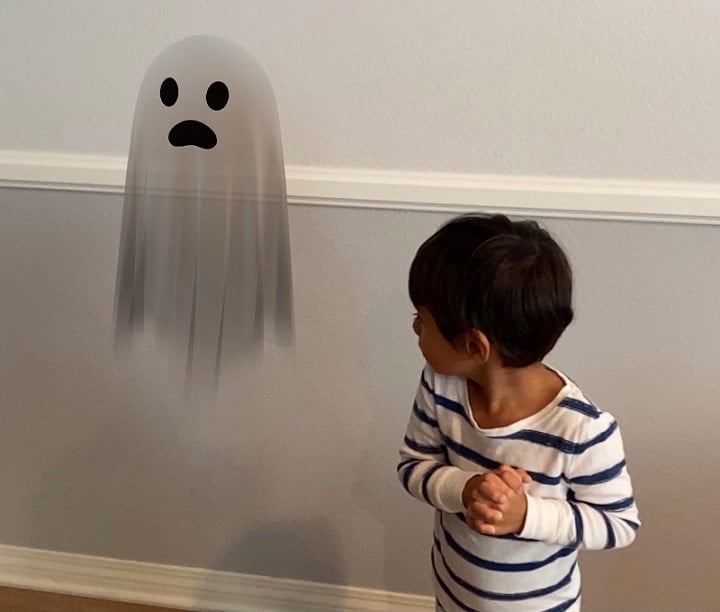 How to Summon a Ghost with Google's 3D App
If you get my weekly newsletter, then I hope you read all the way to the end so you saw my story about a fun free Google app that kids and parents will love. I really freaked my four-year old out over the summer using Google's incredible 3D augmented reality to bring to life a variety of dinosaurs right inside our living room. For Halloween, we've been finding ghosts and he (cautiously) loves it! Check it out here.
Chicago's O'Hare's Carved Pumpkin Contest
If you're traveling to, from or through Chicago's O'Hare Airport today, see if you can spot creative carved pumpkins in their retail shops. Even if you aren't at ORD, you can see each vendor's pumpkin and take part in voting for a winner. The contest is open until midnight tonight, Central Time. My favorite one is #23. Let's see if it wins.
Halloween Movies to Watch Tonight
Since more of us will be spending Halloween indoors this year, it's the perfect night to cozy up with your bag of fun-size candy and a good movie. I've always loved It It's the Great Pumpkin, Charlie Brown (we've been reading the book to our kids on repeat around here) but there are lots of Halloween-themed movies to stream tonight. The New York Times makes its recommendations here, here and here and check out the New Yorker's round-up of the best Halloween movies without the gore. PLUS: Here's what Halloween flicks are streaming on Amazon Prime Video and take a peek through Hulu's special Huluween section.

Jabberin' Jack
Jabberin' Jack is a plug'n play indoor/outdoor animated talking pumpkin. I wish I'd seen this earlier because the kids would love it. Maybe it will go on sale tomorrow for next year! Check it out on Amazon here.
MORE HAUNTED HALLOWEEN READING
Halloween: Origins, Meaning & Traditions
Halloween – Fairy Tales, Bedtime Stories and Kids Poems!
10 Ways to Make Halloween Fun This Year for Kids at Home
Michael Myers Has Halloween Dance-Off With Neighbor Kid
Food Network's Top 50 Halloween Recipes
Best Halloween Apps
35 Halloween Games for Kids
28 Halloween Party Games for Adults
Wishing everyone a happy and safe Halloween!