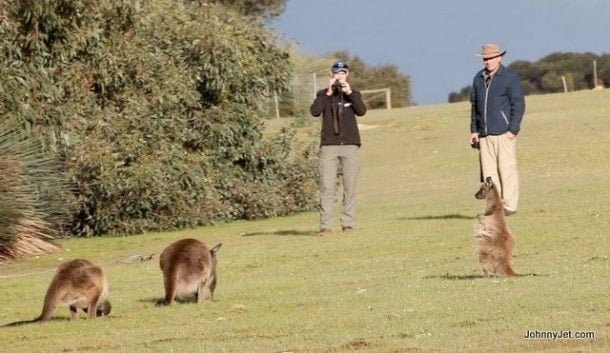 Tourism Australia's slogan is There's Nothing Like Australia and I couldn't agree more. When people ask me where my favorite place in the world is, Australia is always on the list. It's one of the most interesting and unique places I've been and I love going there.
"But it's so far!" That's what I hear from most people when I talk about Australia. And yes, especially from North America or Europe, Australia is a considerable hike. But what many people don't realize is that despite the long flight, you can actually visit Australia for just one week and fit a lot of great things into your time there.
I have visited many times for a week or less. On one of those trips, I flew into Sydney. From there, I traveled north up the Gold Coast and stopped in Noosa and Fraser Island along the way, before flying home to LA out of Brisbane. It was an action-packed week and totally worth it.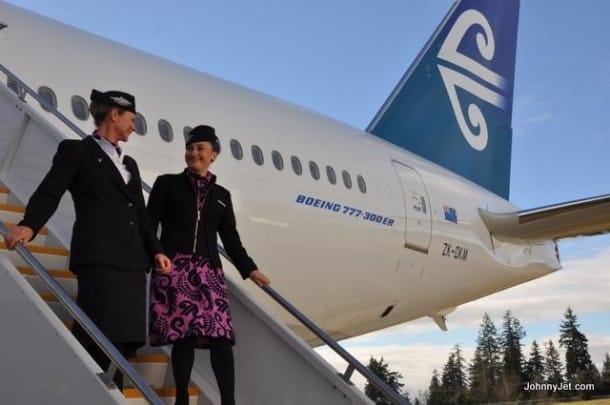 Right now, Tourism Australia and Air New Zealand are offering one great price to six of the airline's gateways in Australia: Sydney, Melbourne, Brisbane, Cairns, Adelaide and Coolangatta (The Gold Coast), so this makes it the perfect time to talk about all the great reasons to visit Australia now. The prices are fantastic so if Australia has always been on your bucket list, what are you waiting for?
If you're flying from the States, you can fly Air New Zealand from LA, San Francisco or Honolulu to Sydney, Melbourne, Adelaide, Brisbane, Cairns or Coolangatta for $1368. If you're flying from Canada, fares are $1578 from Vancouver to any of the six gateways listed above. Travel must be purchased by Sept. 14 and take place between Oct. 18-Nov. 25, 2014 or Feb. 1 – Jun. 8, 2015.
Getting excited about visiting Australia? I hope so! Here are five of my favorite things to do in Australia:
1 Visit the Sydney Opera House and Royal Botanic Gardens at sunrise
Since you'll probably be jetlagged anyway, get up early and visit the Royal Botanic Gardens and the Sydney Opera House. Both places are so beautiful and peaceful at sunrise, plus you'll get some spectacular photographs. I like to go to Mrs Macquarie's Chair, sandstone rock that's been fashioned into a bench. It's the perfect spot to get amazing photos of the Opera House and Sydney's famed Harbour Bridge.
2 Take a ride on the Ghan
Riding the Ghan was a longtime bucket list item for me, and one that I was recently able to check off my list. The Ghan is one of the world's great train rides and transports travelers some 1,846 miles from Adelaide to Darwin. The journey takes two nights and three days. It was an incredible experience. Read more here.
3 Visit Uluru
Uluru (formerly known as Ayers Rock) is an incredible sandstone rock formation in Australia's Northern Territory and is almost smack in the middle of the entire country. I had heard many mixed opinions on Uluru/Ayers Rock. Some people I spoke to who haven't visited Uluru said it's just a rock, while some people who had seen it said it's so much more. Some people even go so far as to say that if you haven't been to the "Red Center," you haven't really been to Australia. I don't agree with the last statement, because that's like saying if you haven't seen the Grand Canyon, you haven't been to America. But now that I have been to Uluru, I agree it is a very special place. Read about what makes Uluru so special here.
4 Visit Fraser Island for adventure
Fly to Brisbane and then take a coach or train to a ferry transfer point. Fraser Island is just off the coast of Australia's Queensland. It's 76 miles in length and with an area of 184,000 hectares, it's the world's largest sand island. The largely untouched natural landscape is beautiful and has over 100 fresh water lakes. When I visited, I traveled by four-seater Cessna and landed on 75-Mile Beach. Landing a plane on a beach runway? That was a first and was the start of an amazing trip on Fraser Island.
5 Head to Kangaroo Island
Fly into Adelaide and then take a short 20-minute flight on REX or a 90-minute ferry ride to Kangaroo Island. Kangaroo Island is Australia's third largest island and it has only 4,500 residents, 400,000 sheep and 70,000 kangaroos. Um, 70,000 kangaroos? That's reason enough to visit. There's nothing like seeing these amazing animals in their natural habitat. Cape du Couedic Lighthouse, Remarkable Rocks, Admirals Arch and a unique Fur Seal colony are just some of the highlights of a trip to Kangaroo Island. Read more here.
If you're not sure which destination you should choose, this helpful infographic (below) will let you explore the Australia gateways by your travel type including food, adventure and nature.